Woodland Baby Shower Photo Backdrop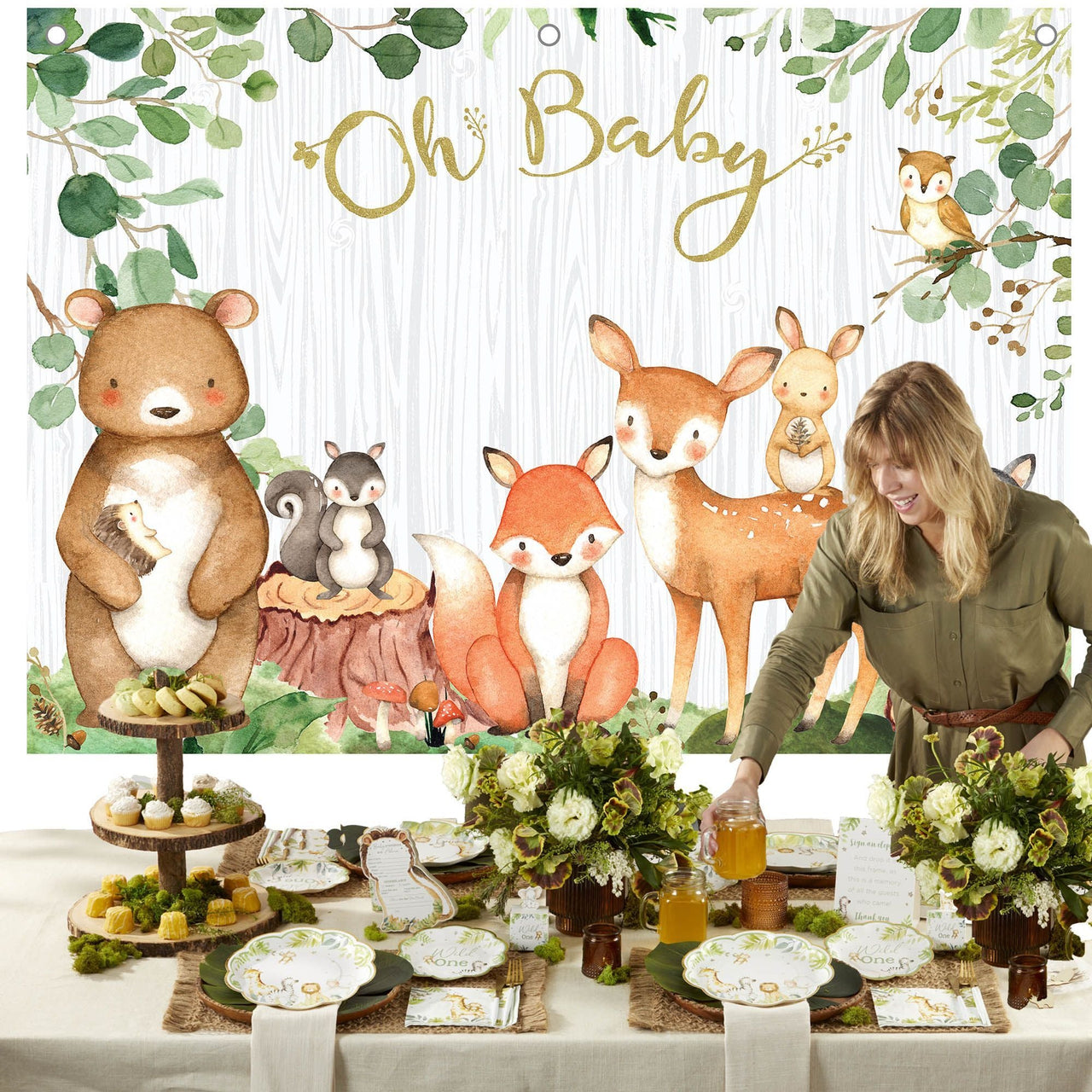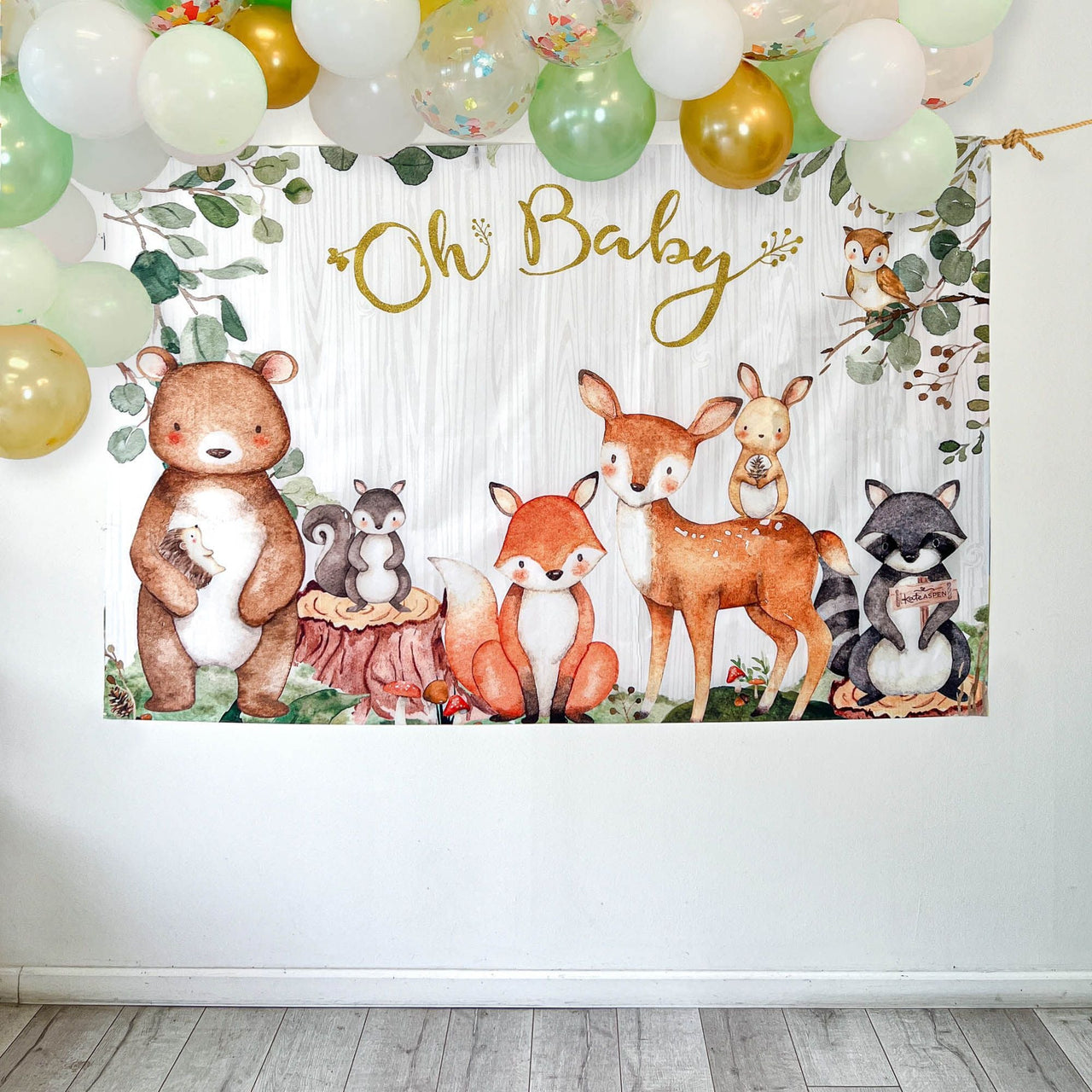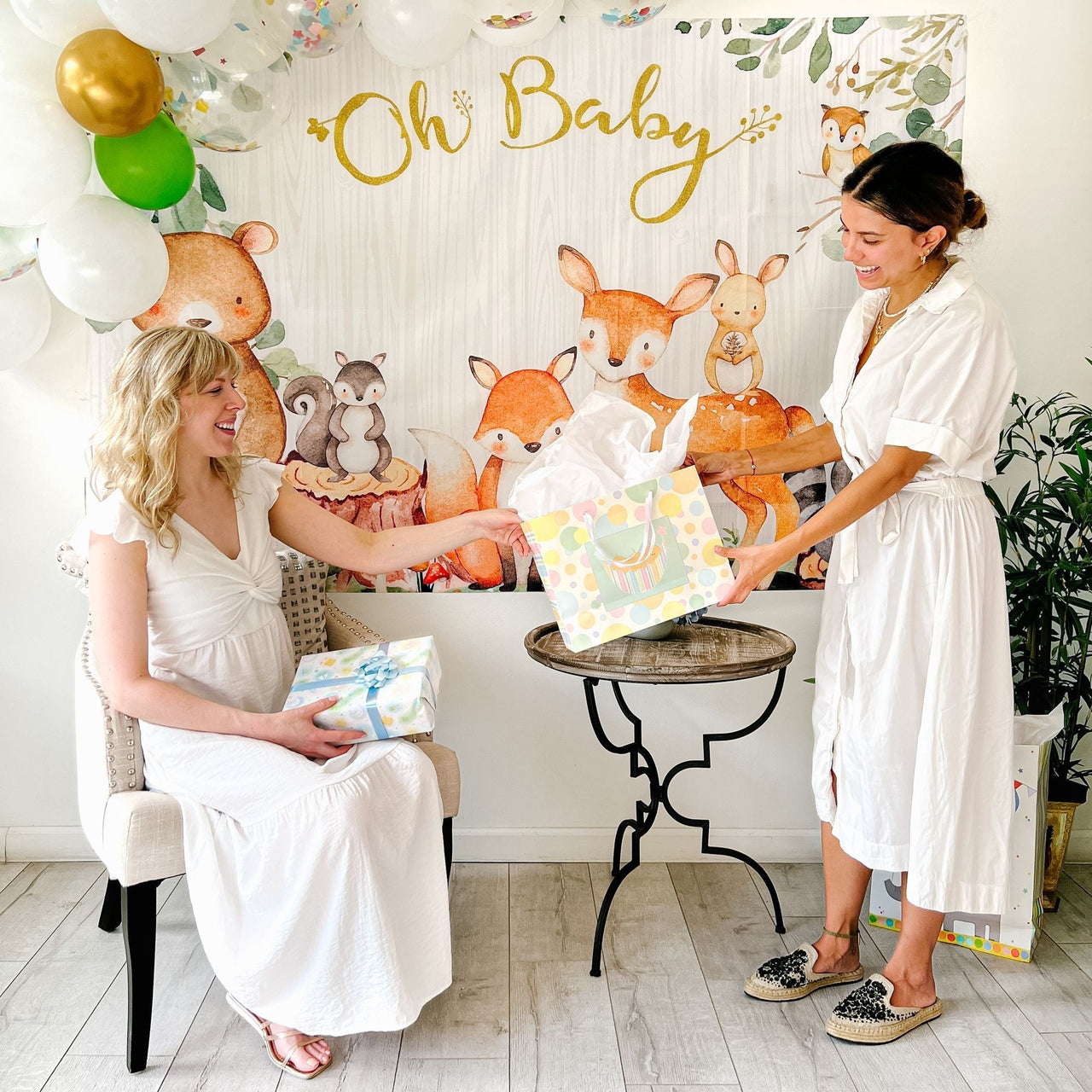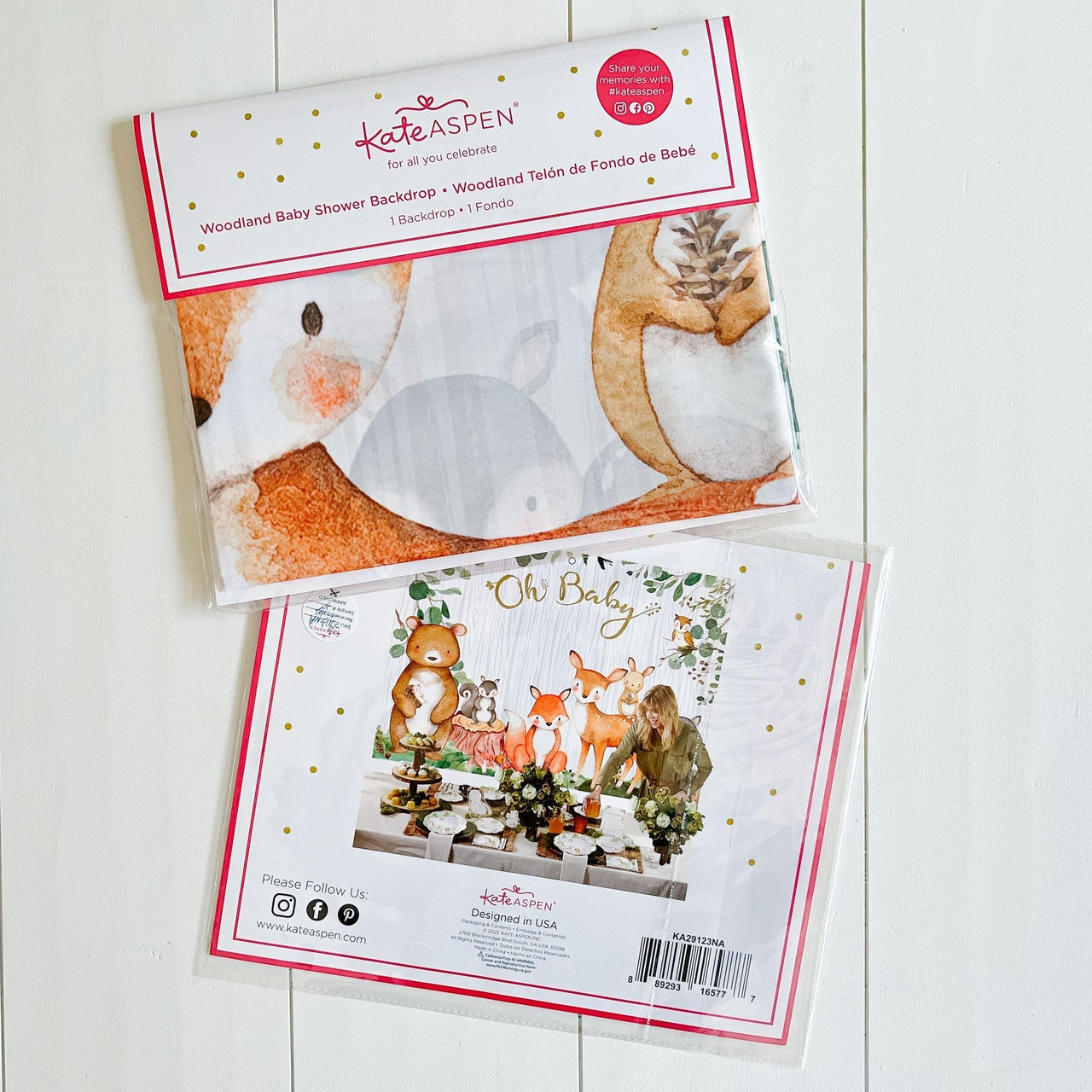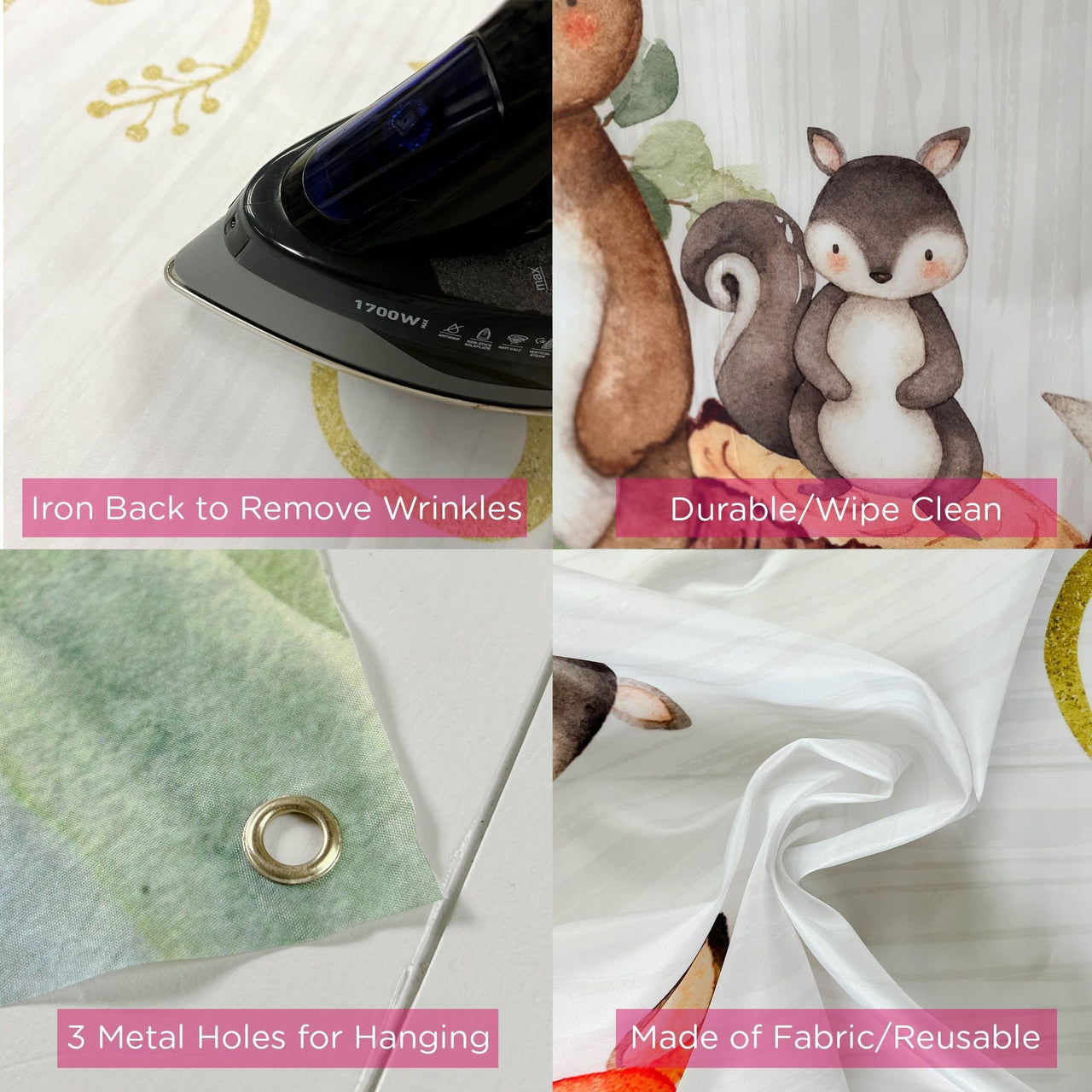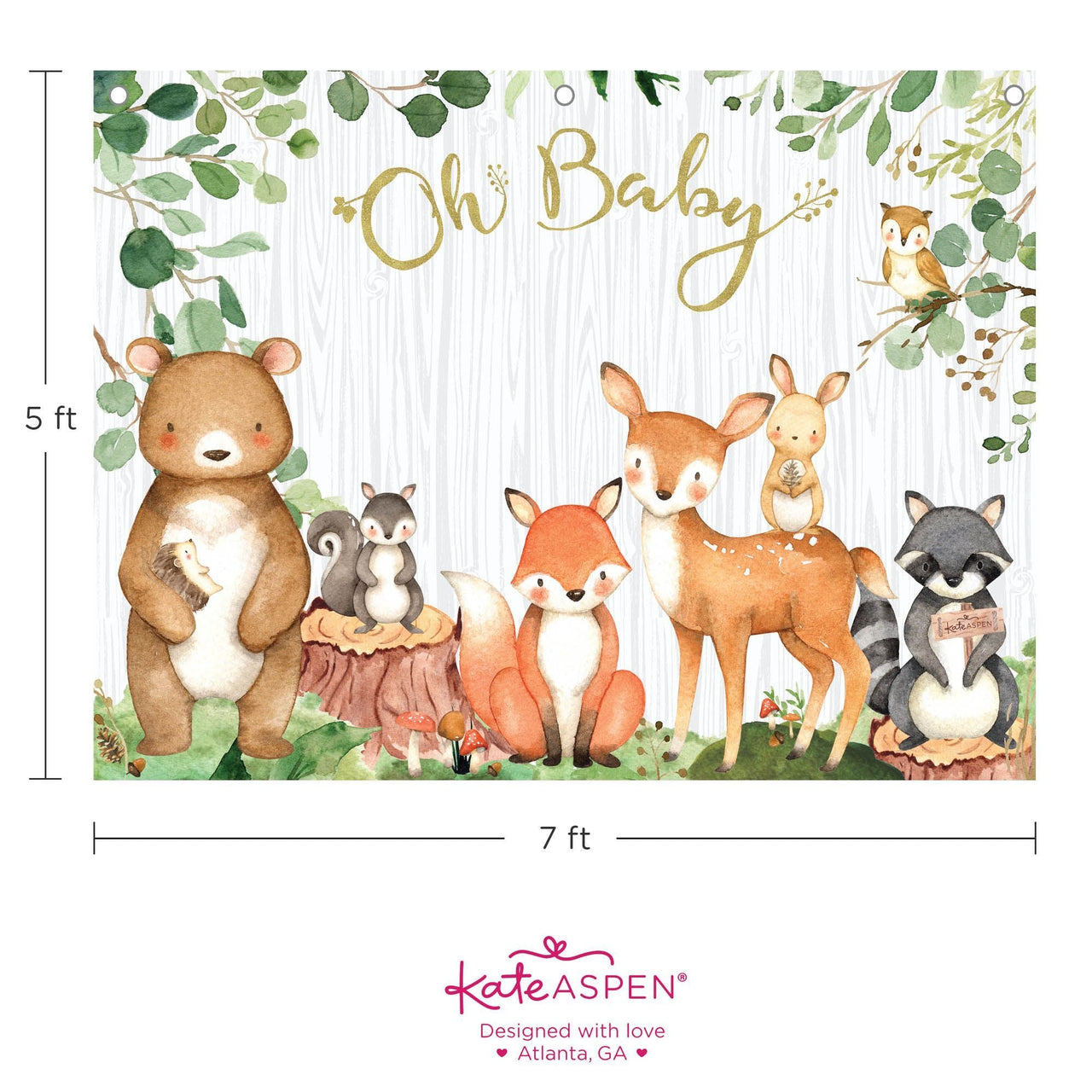 We all have that one grandparent or aunt who takes a million pictures at all the family functions. Some good and some bad. But with Kate Aspen's Woodland Baby Shower Photo Backdrop, you no longer have to worry about the bad angles! Perfectly designed, and gender neutral to celebrate a baby boy or baby girl, this backdrop will allow for the oh-so-cutest space to take pictures with all your friends and family! Featured are six adorable woodland creatures surrounded by enchanted forest greenery. With Oh Baby showcased at the top in gold cursive, this tapestry will be sure to make the perfect photo opportunity. All of your guests will be begging to take pictures with you and your precious bump against this whimsical and rustic photo prop!
No more worrying about boring and weird angled photos taken by those quirky family members! And not only is this backdrop perfect for capturing those memories, but it adds quite the exquisite décor to your shower. It will be the perfect centerpiece for any room and make your celebration that much more special! There is nothing better than looking back at all of the memories you made with all of those loving friends and family members and having the most adorable and whimsical backdrop. After the baby shower is over hold on to use the backdrop for nursery decor! Make your party even more memorable and get yours today!