Woodland Baby Shower Guest Book Alternative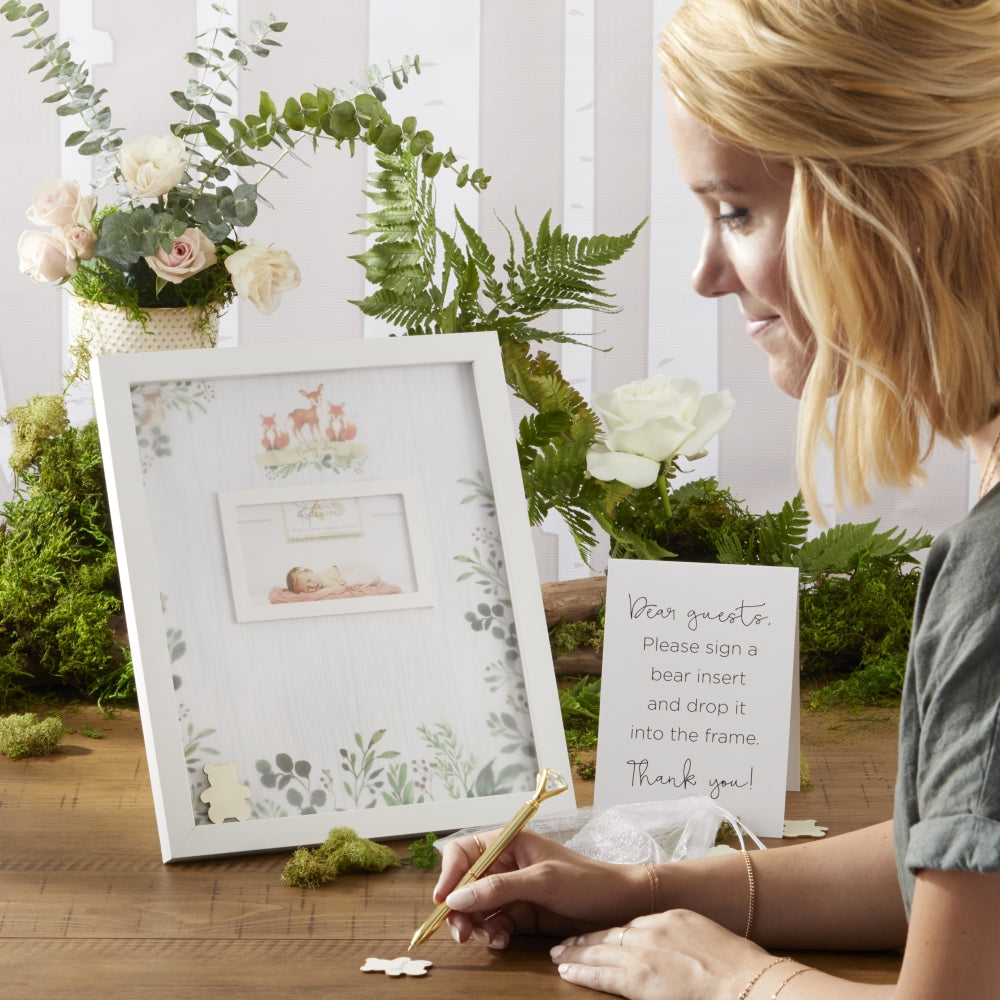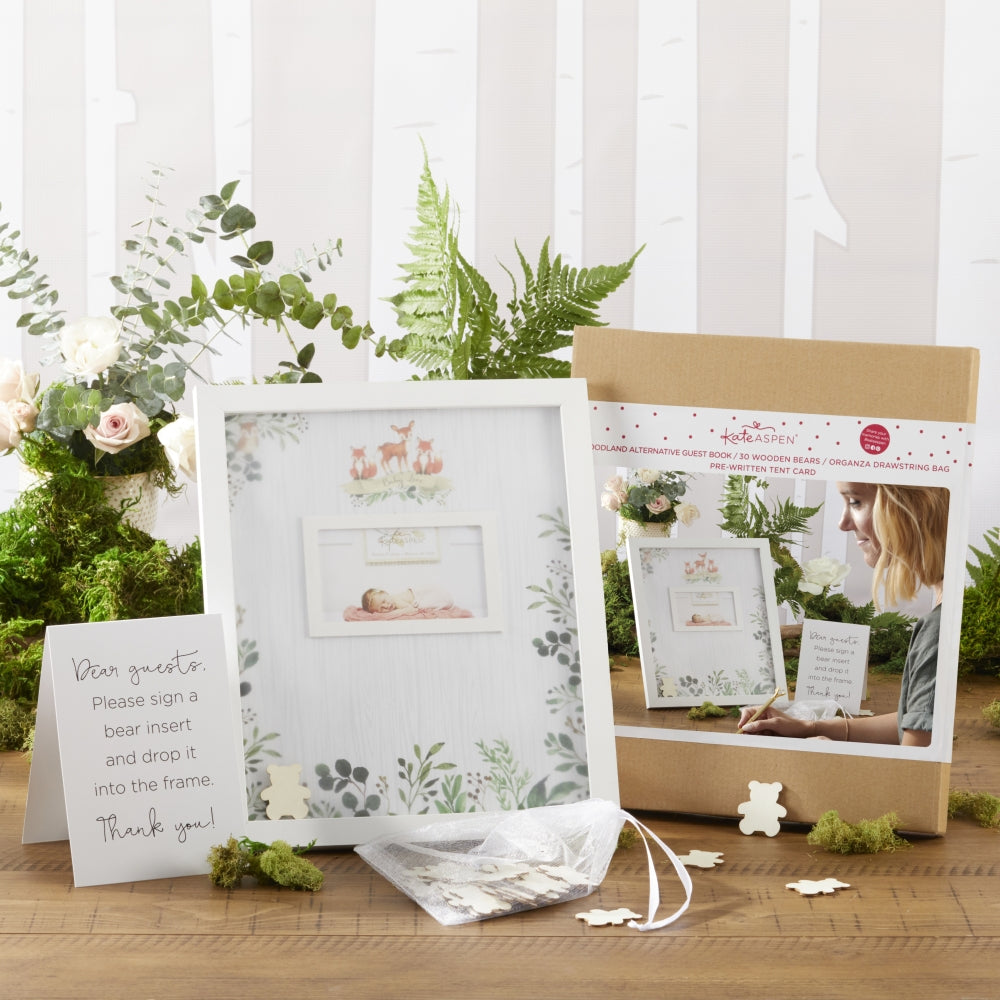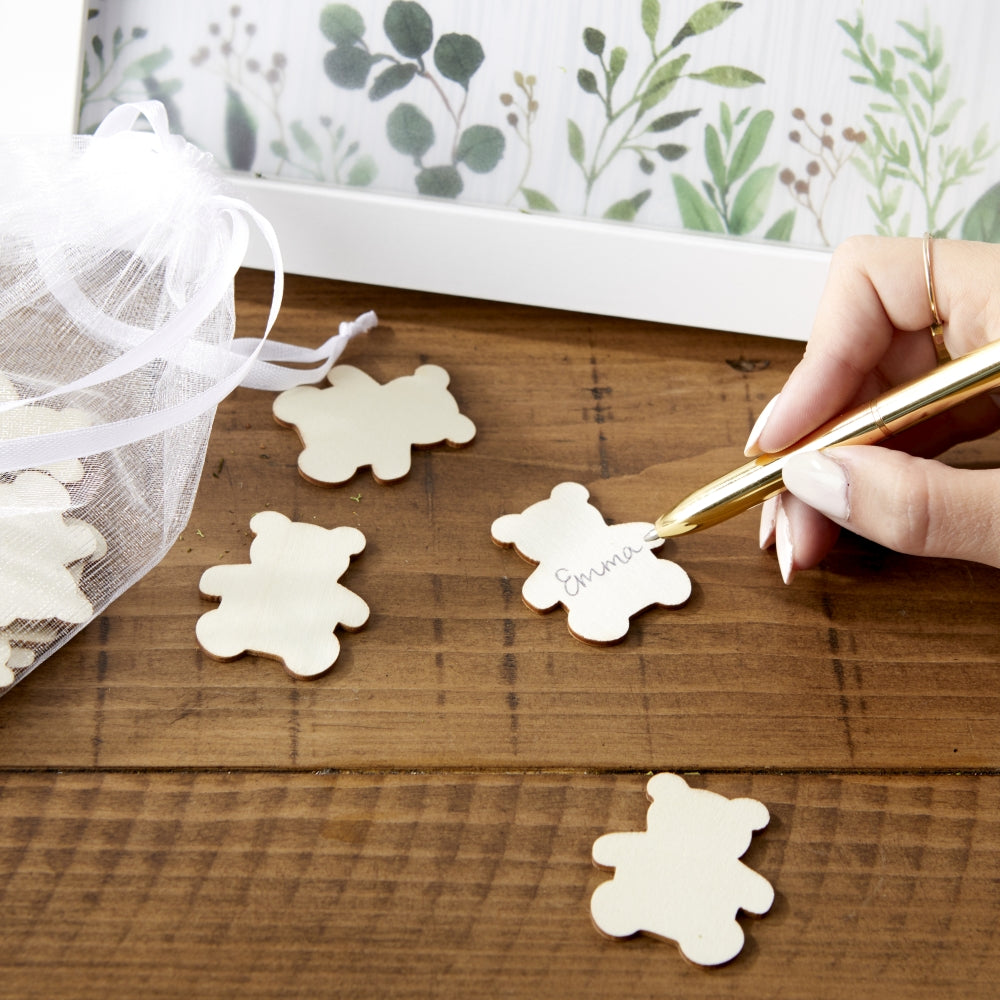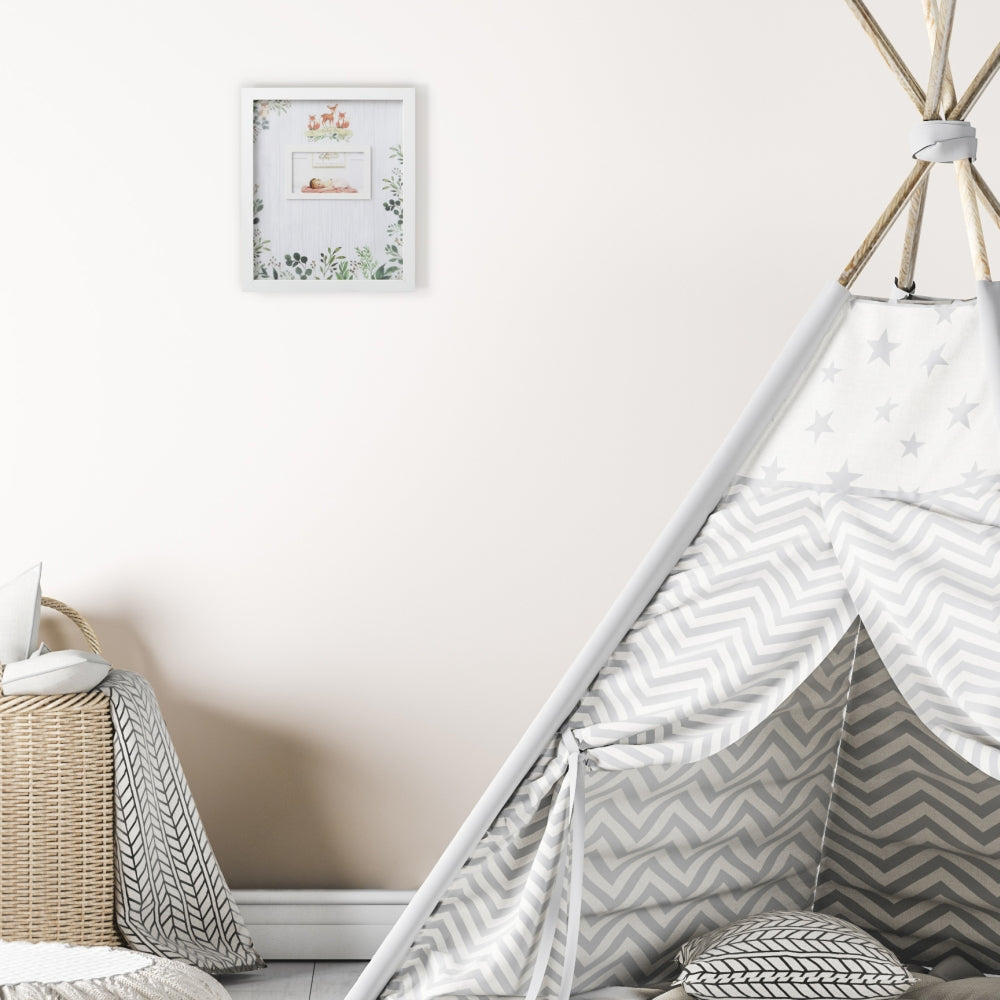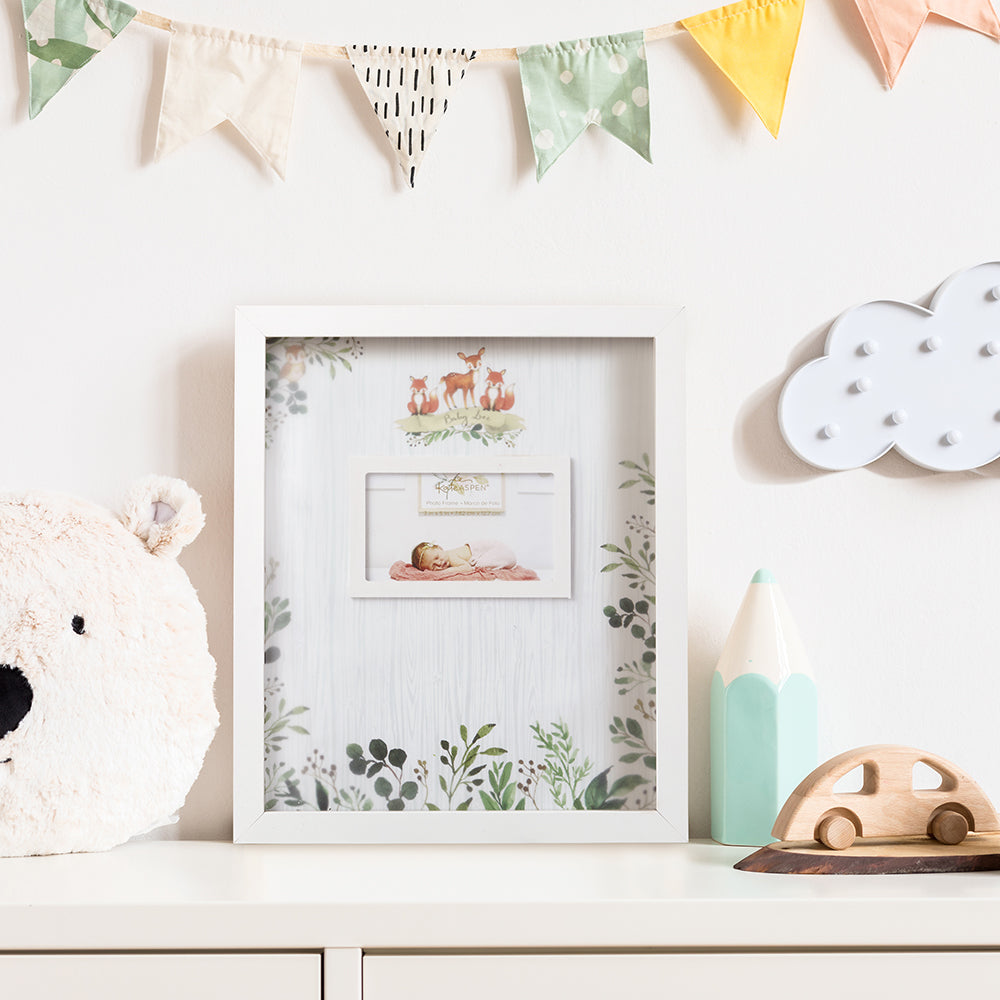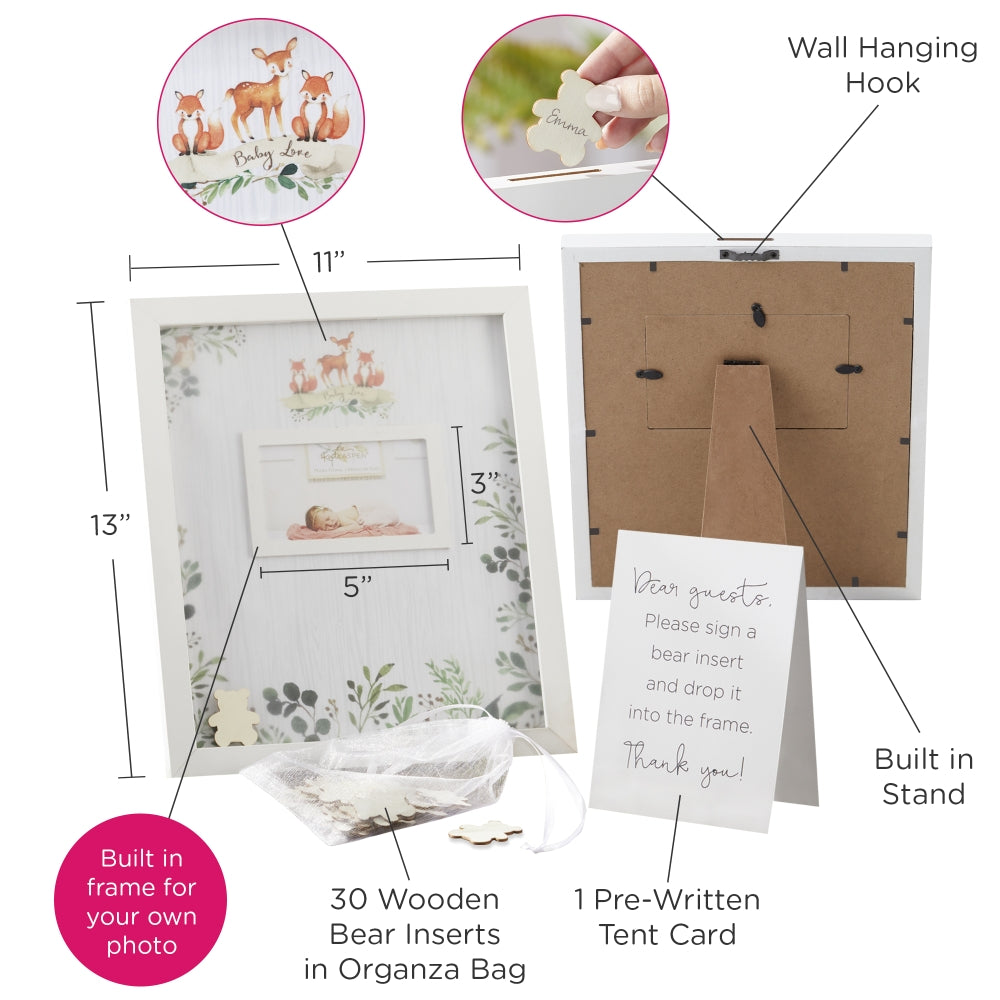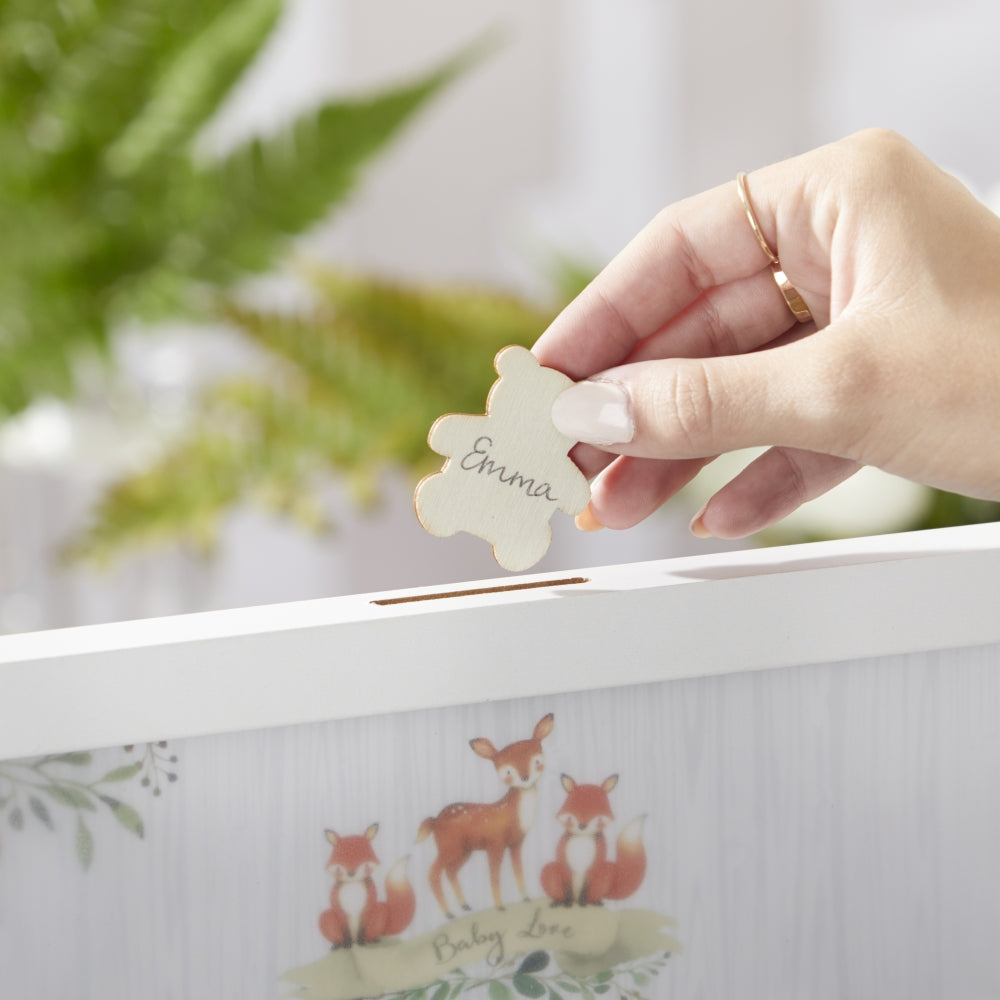 A Woodland Baby guestbook alternative is just what you need for your celebration! Instead of a traditional book, your guests can enjoy signing special bear-shaped tokens and placing them in the shadow box for your child's birthday party or baby shower. Adorable woodland creatures create a whimsical theme for your big bash.
This guestbook alternative is sturdy to display and take home to admire for years to come. If you're a fan of charming and rustic decorations, look no further than Corner Stork Baby Gifts and the Woodland Baby collection. Selecting décor and accessories for your birthday party or baby shower has never been more simple! Just decide on a theme and accent the design around your ideas. Corner Stork is the place to shop to let your imagination take over your dream party.
You're sure to impress your friends and family with a lovely accent such as this Woodland Baby guest book alternative for your guests to leave their mark whenever they feel comfortable during the celebration. Treat yourself to a lasting memory with a shadow box that will always remind you of the special day with your loved ones and your little ones.