Pink Elephant Baby Shower 7 in. Premium Paper Plates (Set of 16)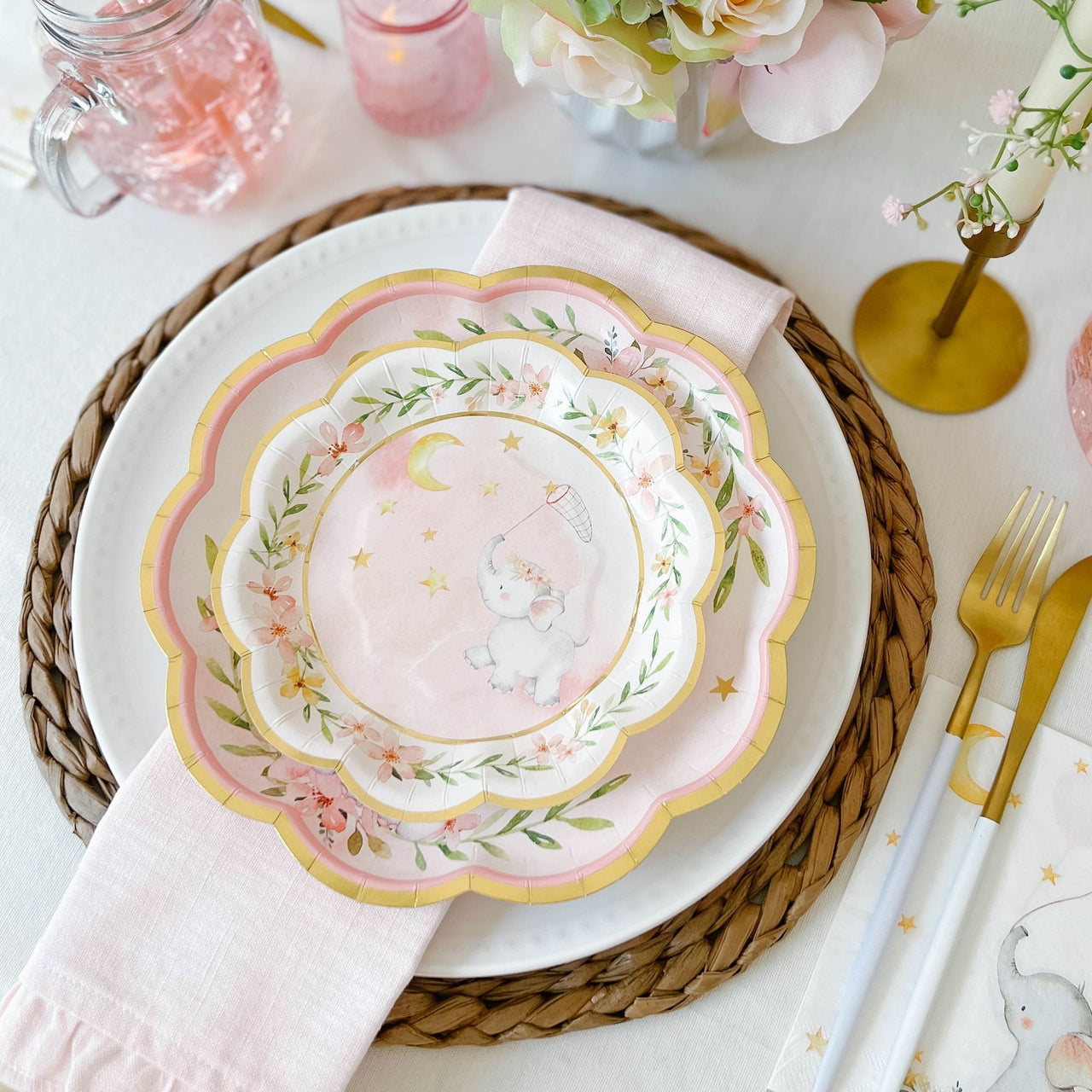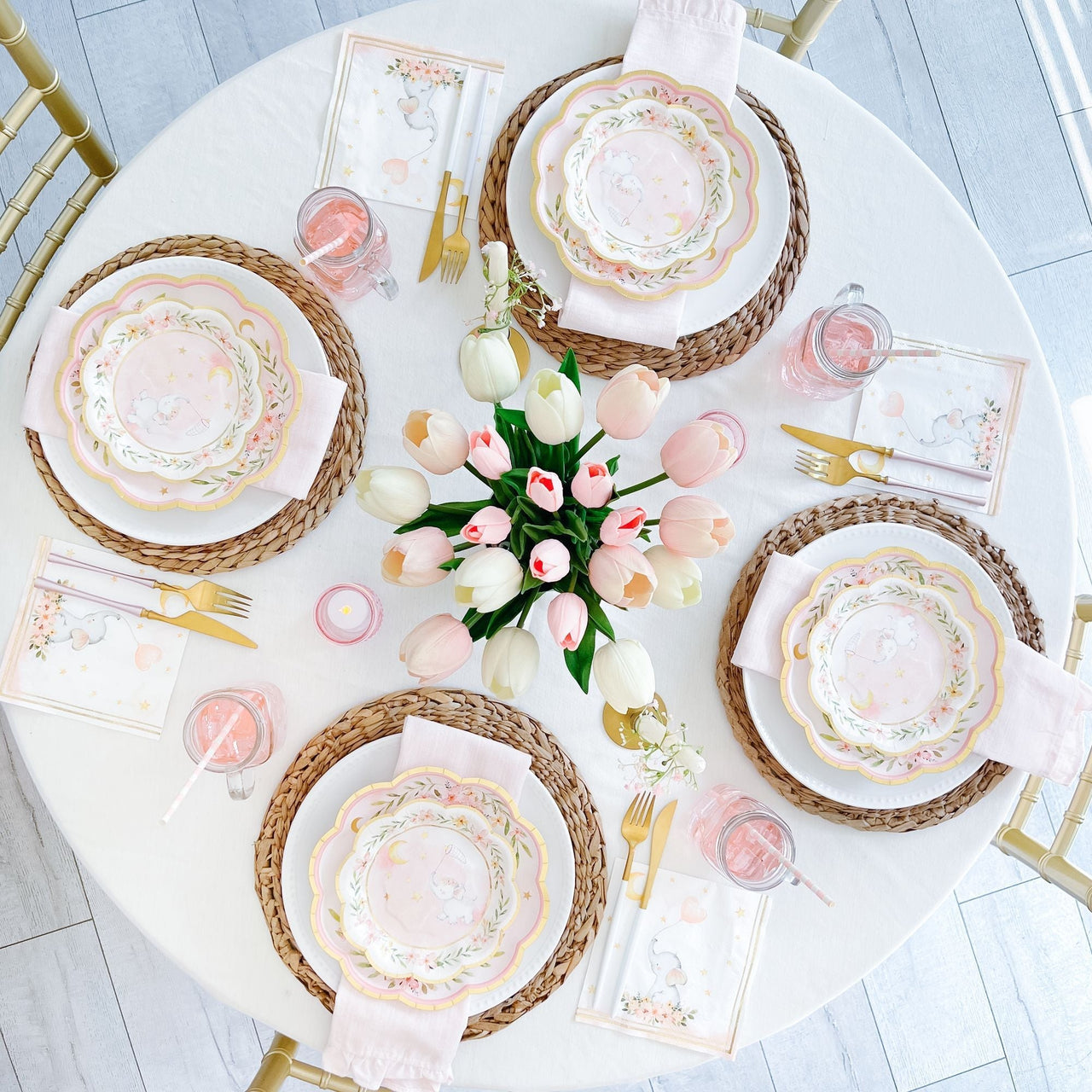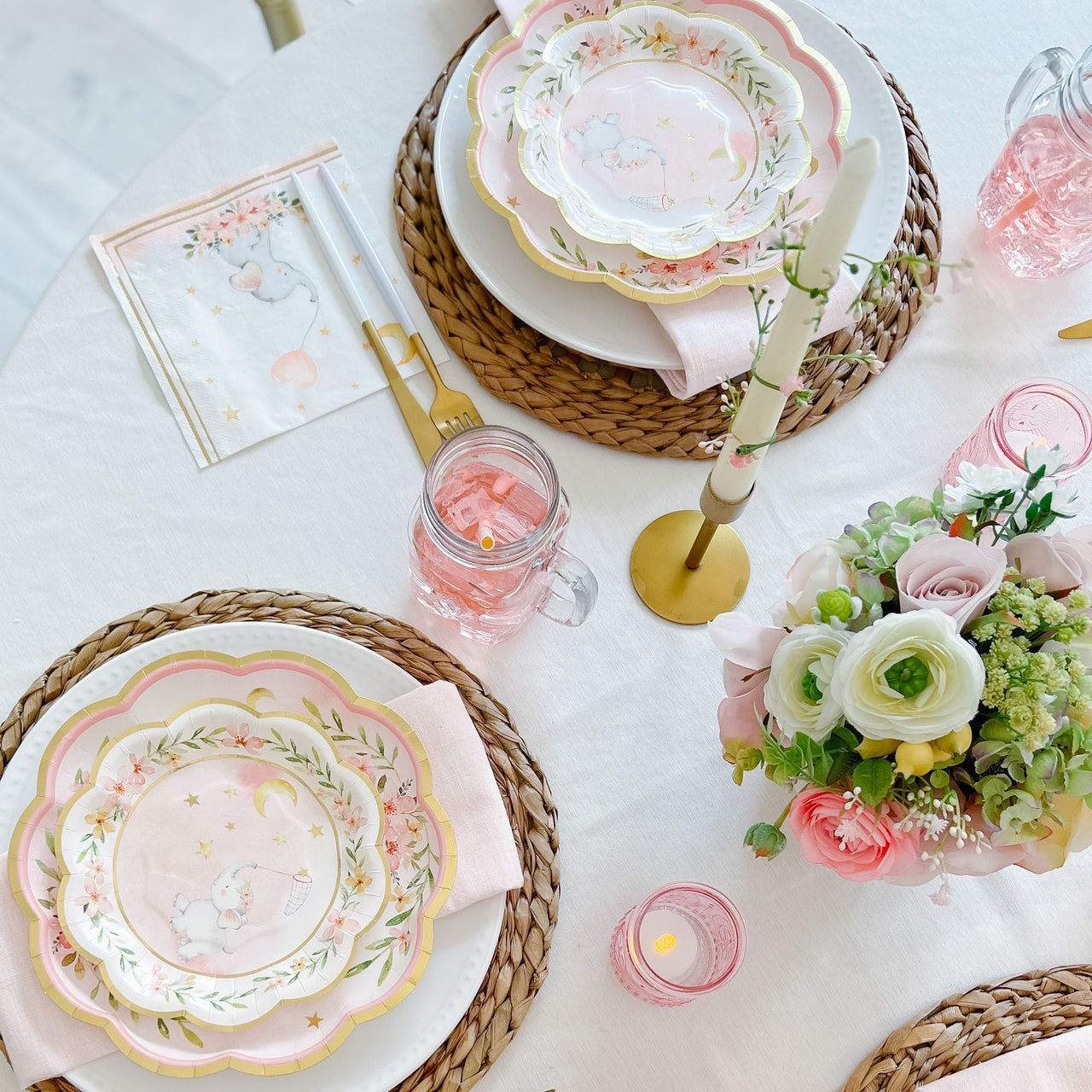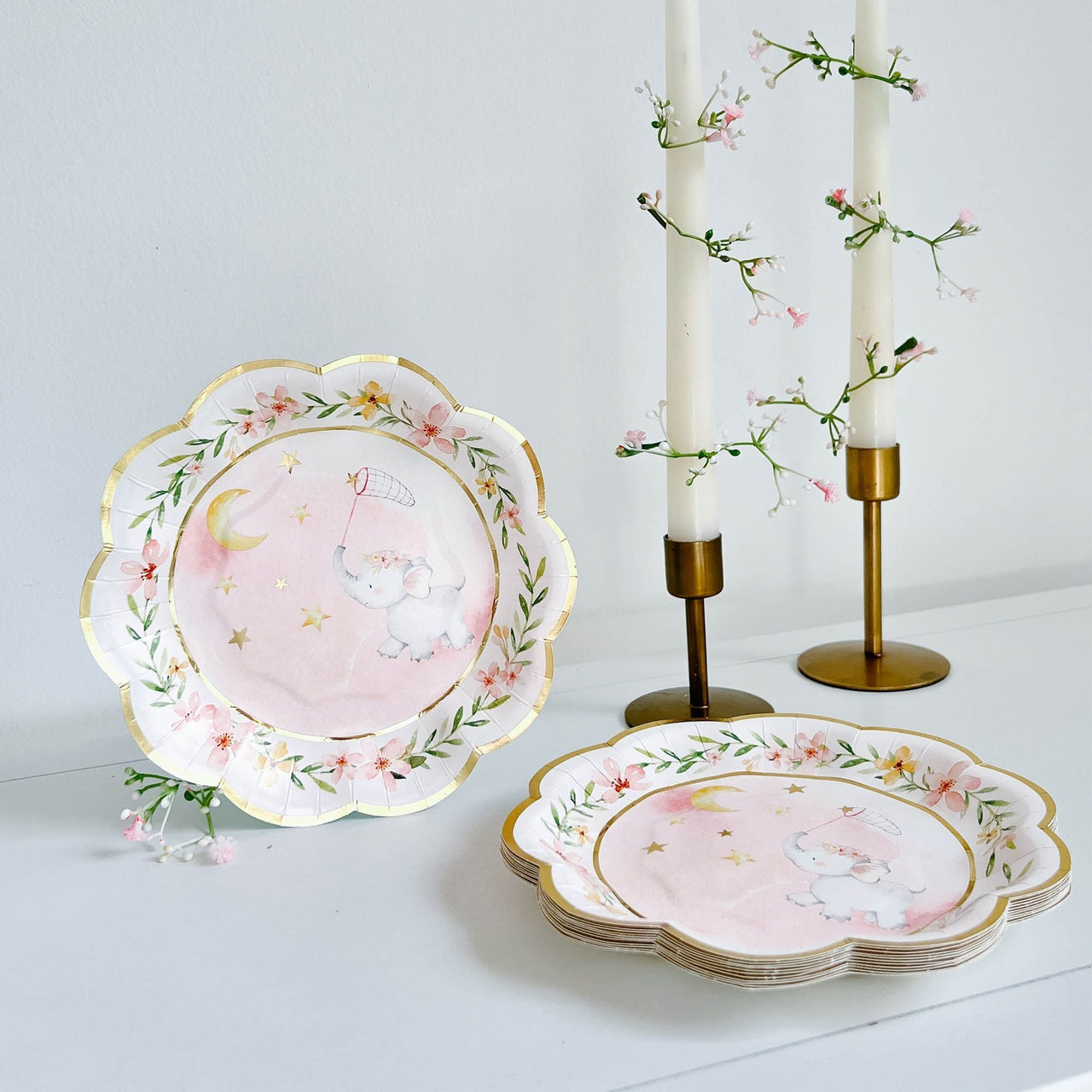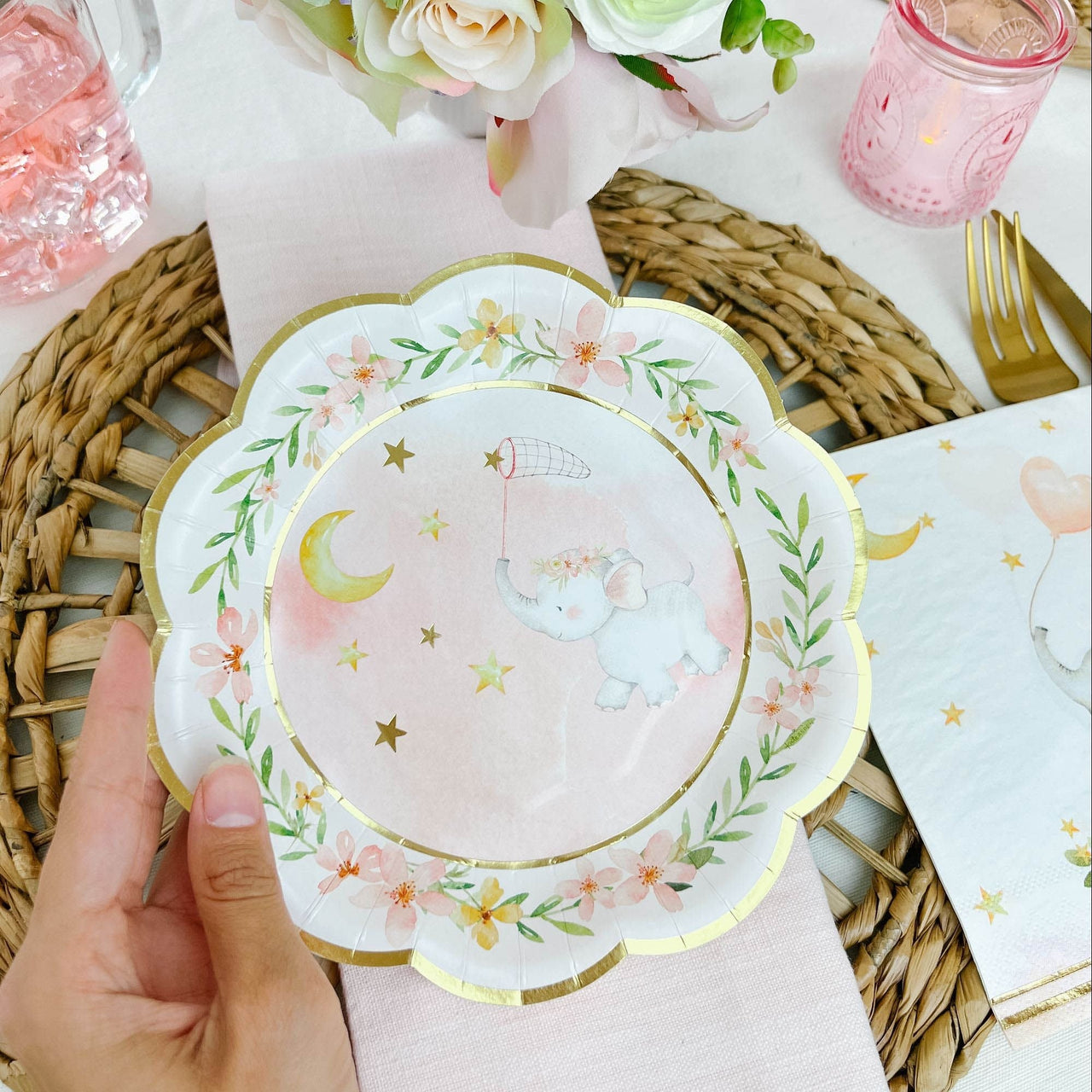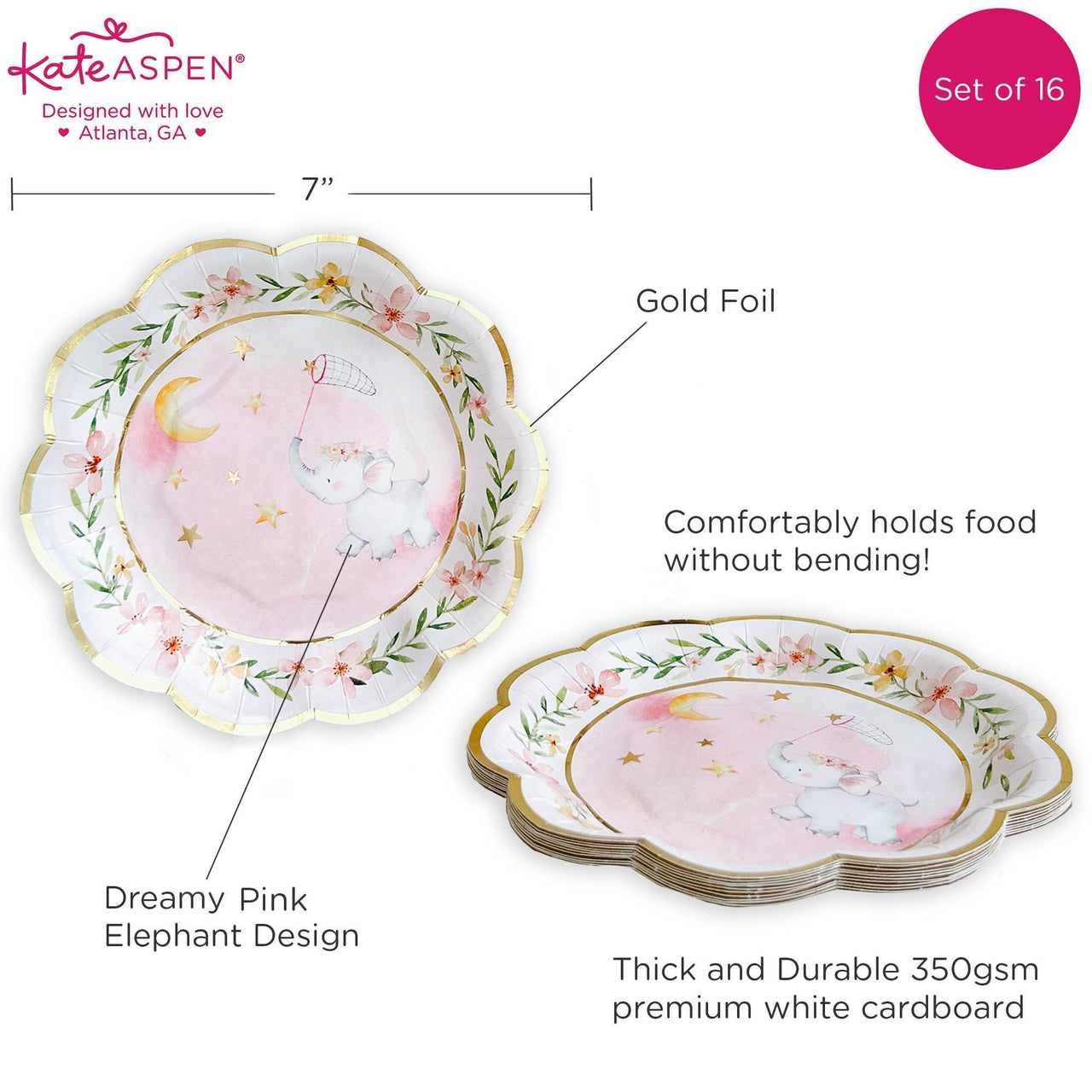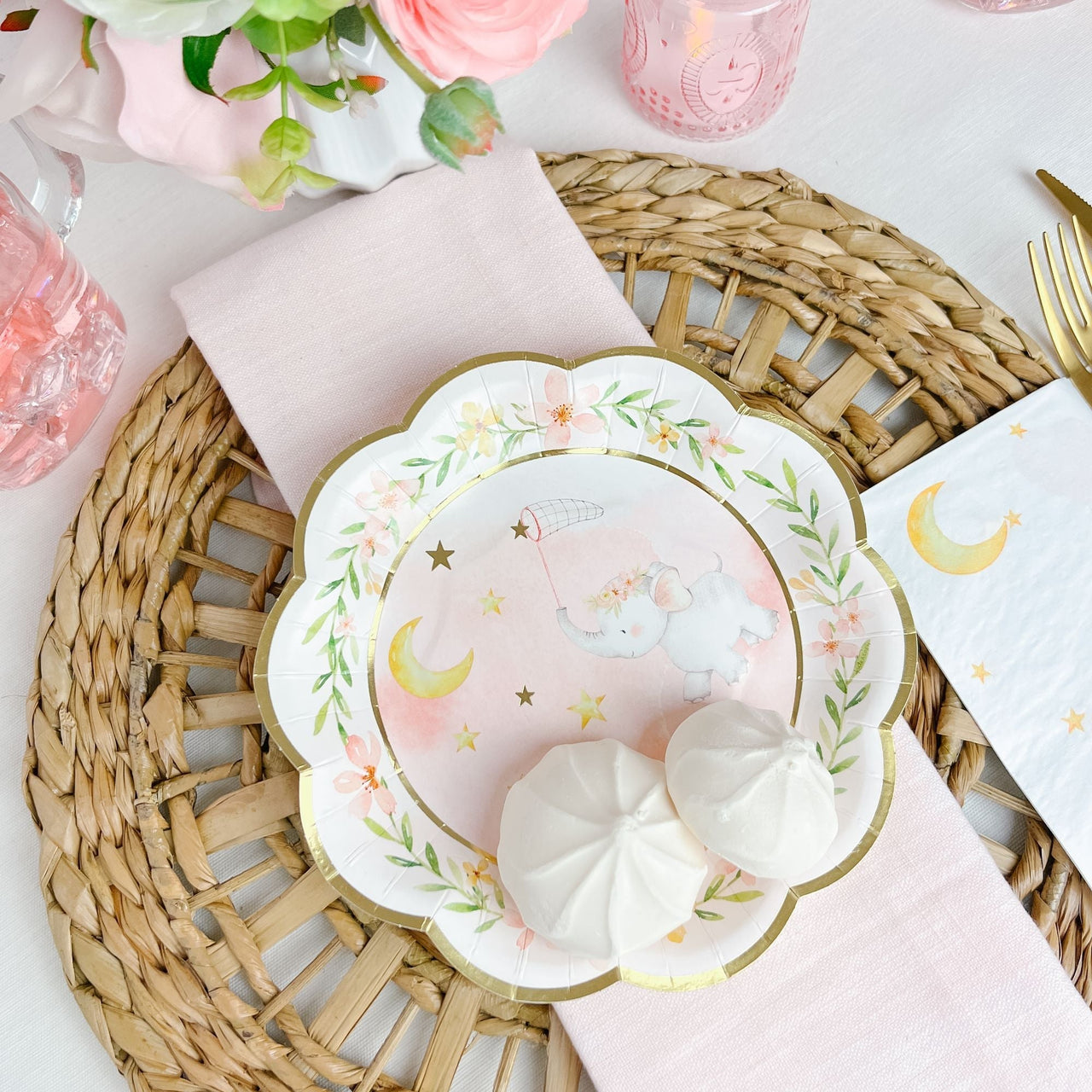 While celebrating your soon-to-be little peanut, you feel positively over the moon with joy! These beautifully designed Pink Elephant Baby Shower 7 in. Premium Paper Plates by Kate Aspen picture an absolutely adorable baby elephant catching gold stars, bordered with intimate touches of gold and greenery. The pink shading makes it perfect for welcoming a sweet baby girl. Made sturdy, these plates are capable of holding anything from finger foods to entrees, and desserts! Also made completely disposable so once your friends and family have finished their meal, simply throw them away. No need to worry about the hassle of cleaning which means more time celebrating your sweet baby and making memories.
Finding the perfect baby shower tableware can often be overwhelming. Don't opt for boring old neutral plates. Instead, add that perfect touch of magic with this set! We are sure your guests will admire your attention to the small details that will make your party shine. With a theme so whimsical, you need the perfect tableware to match! Stop the countless hours of searching high and low only to find boring and overpriced baby shower decorations because Kate Aspen has designed these right here just for you! Dazzling, darling, and special, these baby shower plates will be sure to make your baby shower sweet and memorable!
Complete your theme and pair with our Pink Elephant Baby Shower Guest Book Alternative, Pink Elephant Baby Shower Block Box, Pink Elephant Baby Shower 9 in. Premium Paper Plates, and our Pink Elephant Baby Shower 2 Ply Paper Napkins from our Little Peanut Elephant Baby Shower collection for fun gifts, favors and decorations!