Pink Elephant Baby Shower 2 Ply Paper Napkins (Set of 30)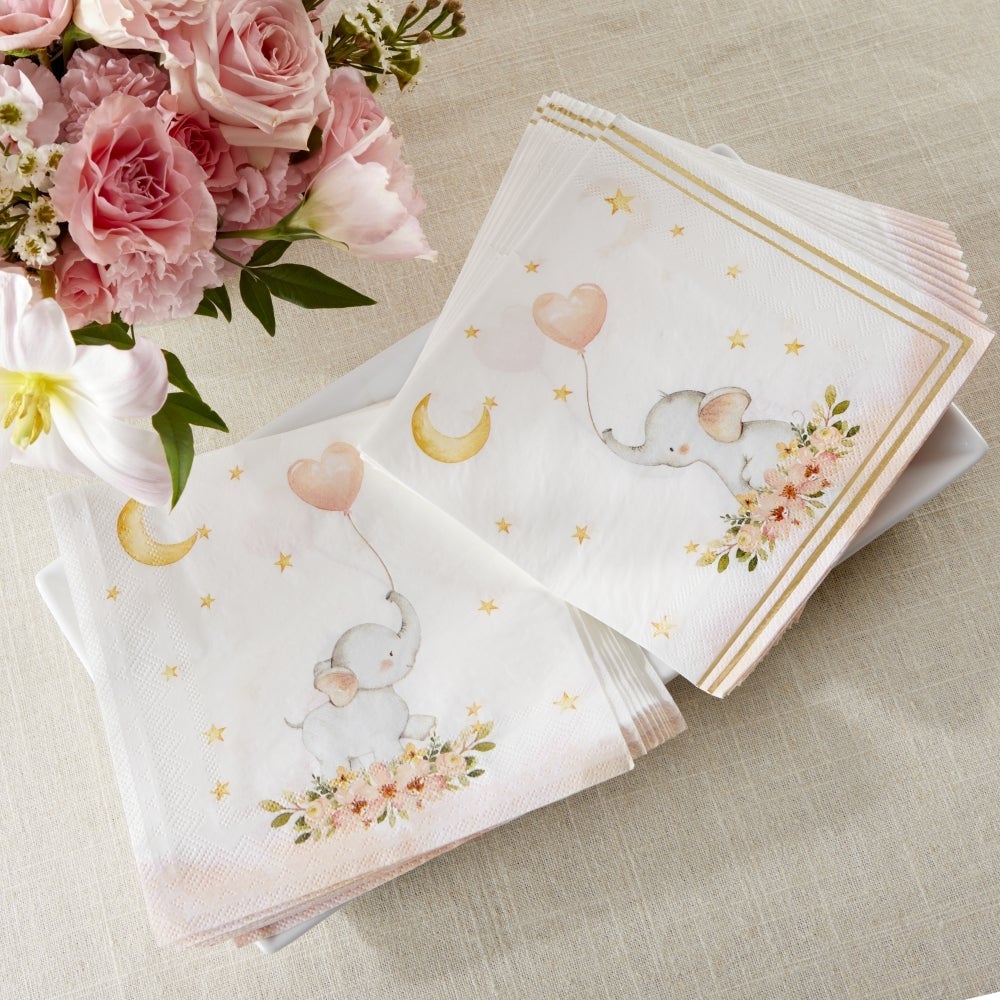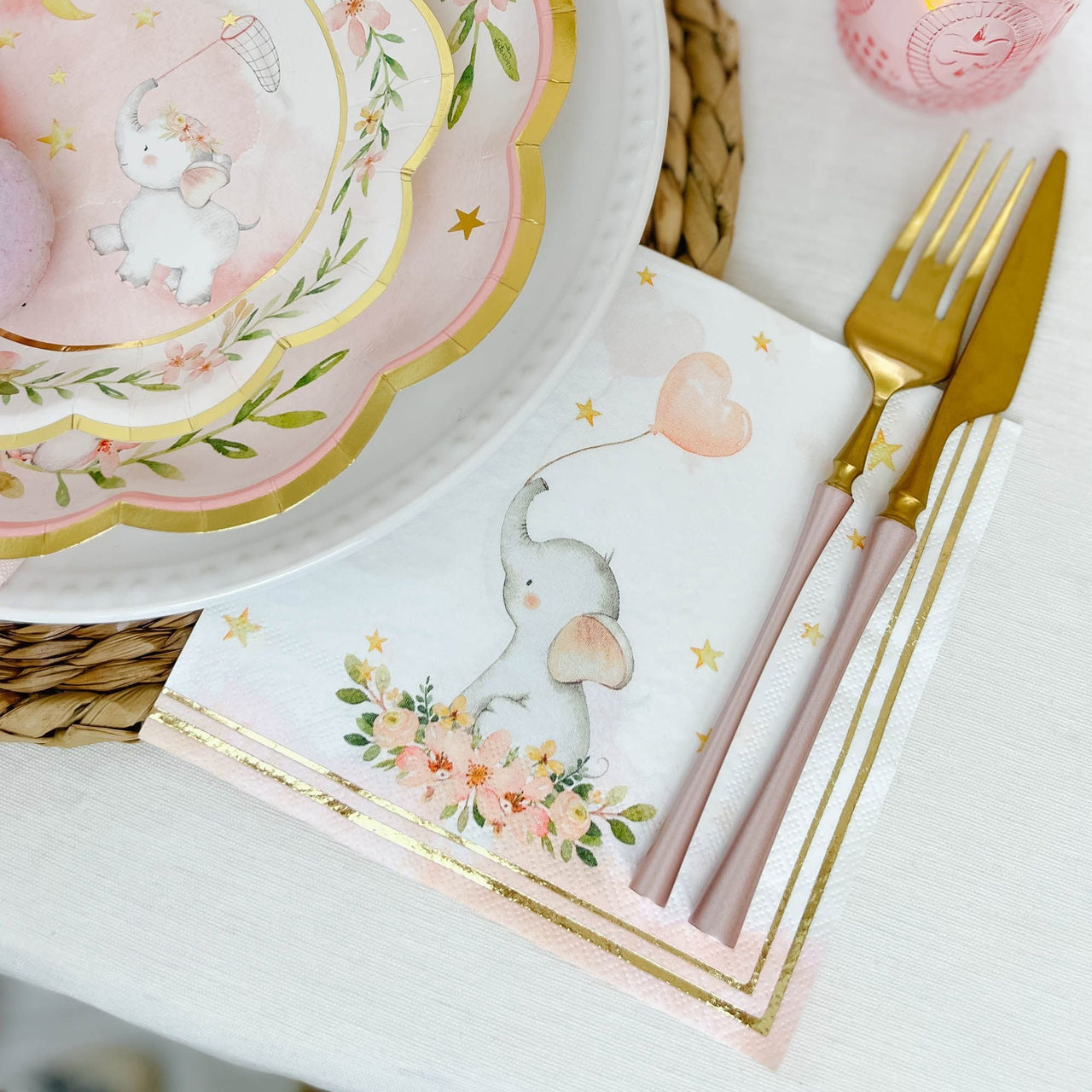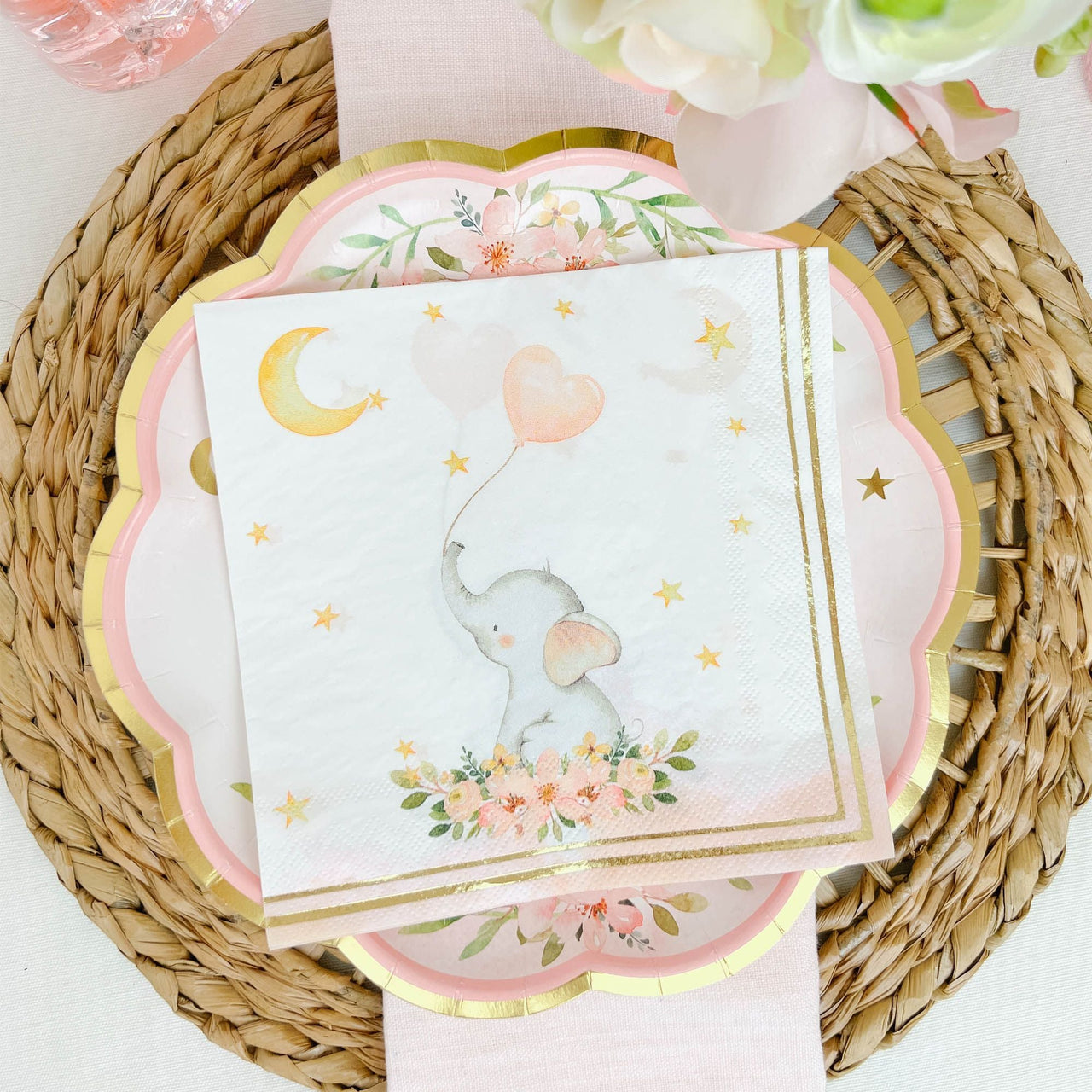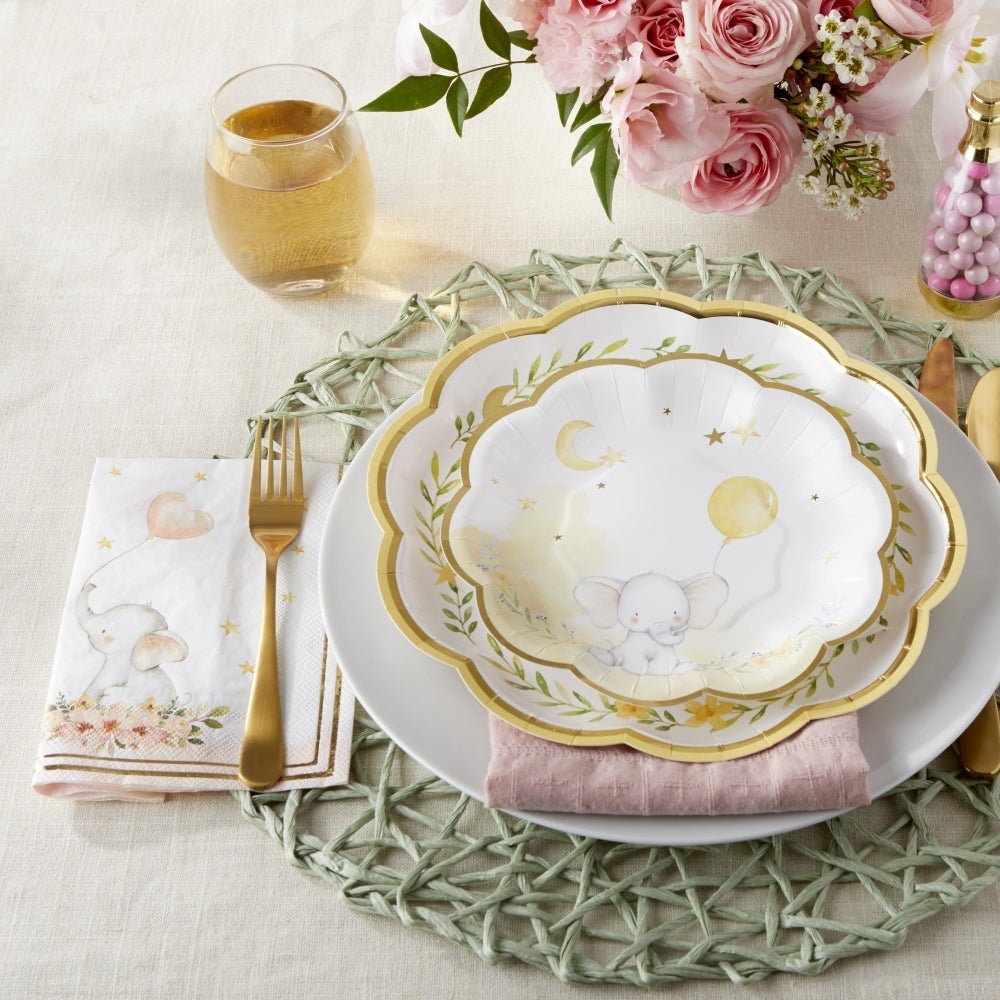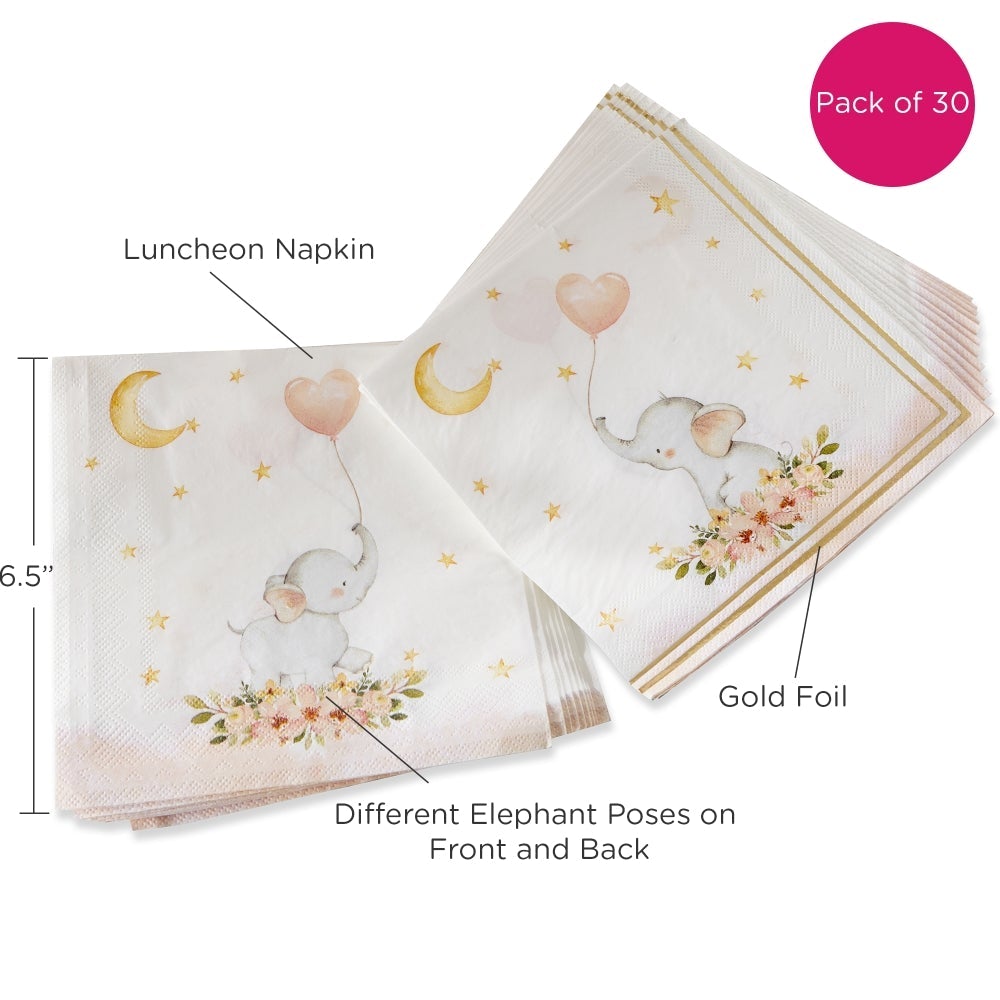 Keep your party tidy! These pastel pink and white baby shower napkins feature an angelic elephant ready to celebrate bringing your little peanut into the world. Holding a wispy pink balloon with her baby trunk while resting atop a botanical bed of leafy foliage and soft-toned florals. The sweet blushing elephant babe sits beneath a golden crescent moon and a sky full of sparkling stars. Lining the edges of these squared decorative paper napkins are ribbons of golden foil. She's ready for the spotlight to be the elephant in the room as guests are sure to swoon over her tender portraits printed on these disposable paper napkins.
When the snacks have been eaten up, leftover paper serviettes can serve a new decorative purpose. Grab some mod podge and decoupage a plaque, canister, or large letter or number form to be displayed as décor in baby girl's nursery, or at the meet the baby tea party or even at her very first birthday party to reminisce the time she was still in your tummy before she was in your arms!
Complete your theme and pair with our Pink Elephant Baby Shower Guest Book Alternative, Pink Elephant Baby Shower Block Box, Pink Elephant Baby Shower 7 in. Premium Paper Plates, and our Pink Elephant Baby Shower 9 in. Premium Paper Plates from our Little Peanut Elephant Baby Shower collection for fun gifts, favors, and decorations!