Pink Woodland Baby 9 in. Premium Paper Plates (Set of 16)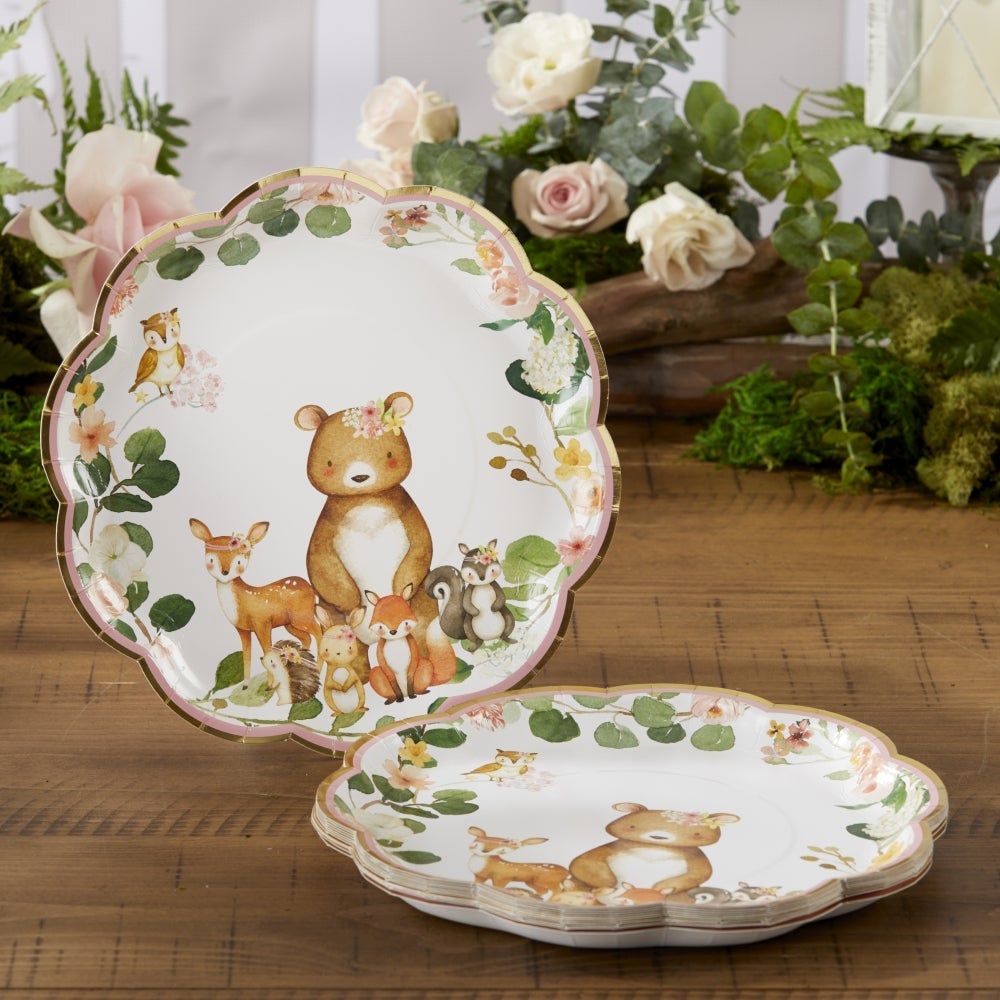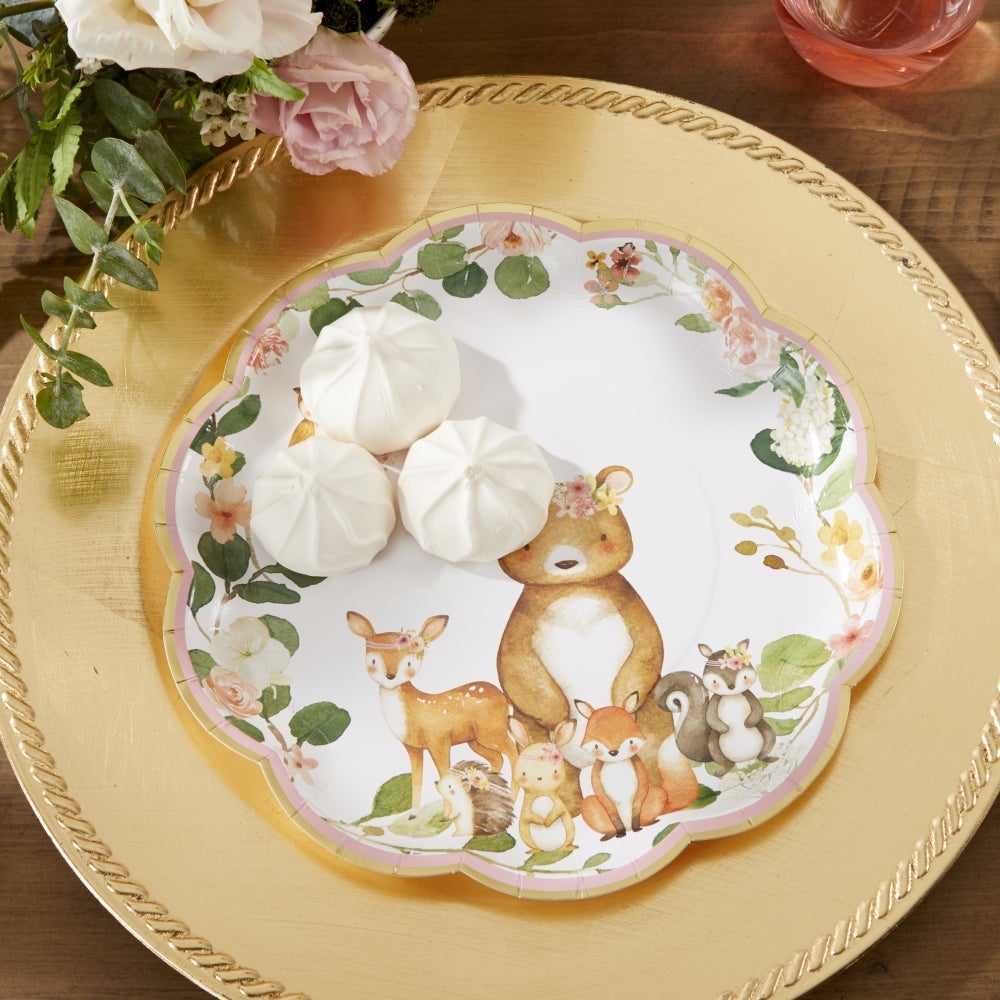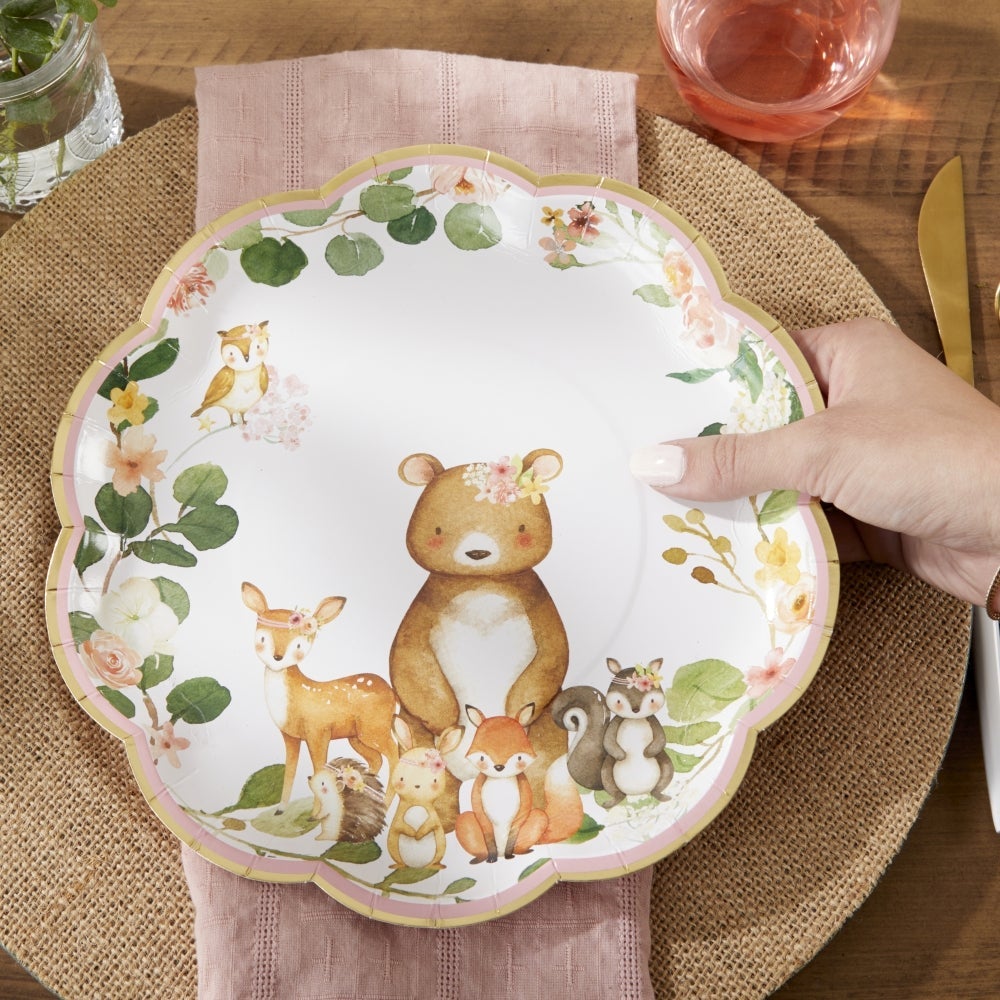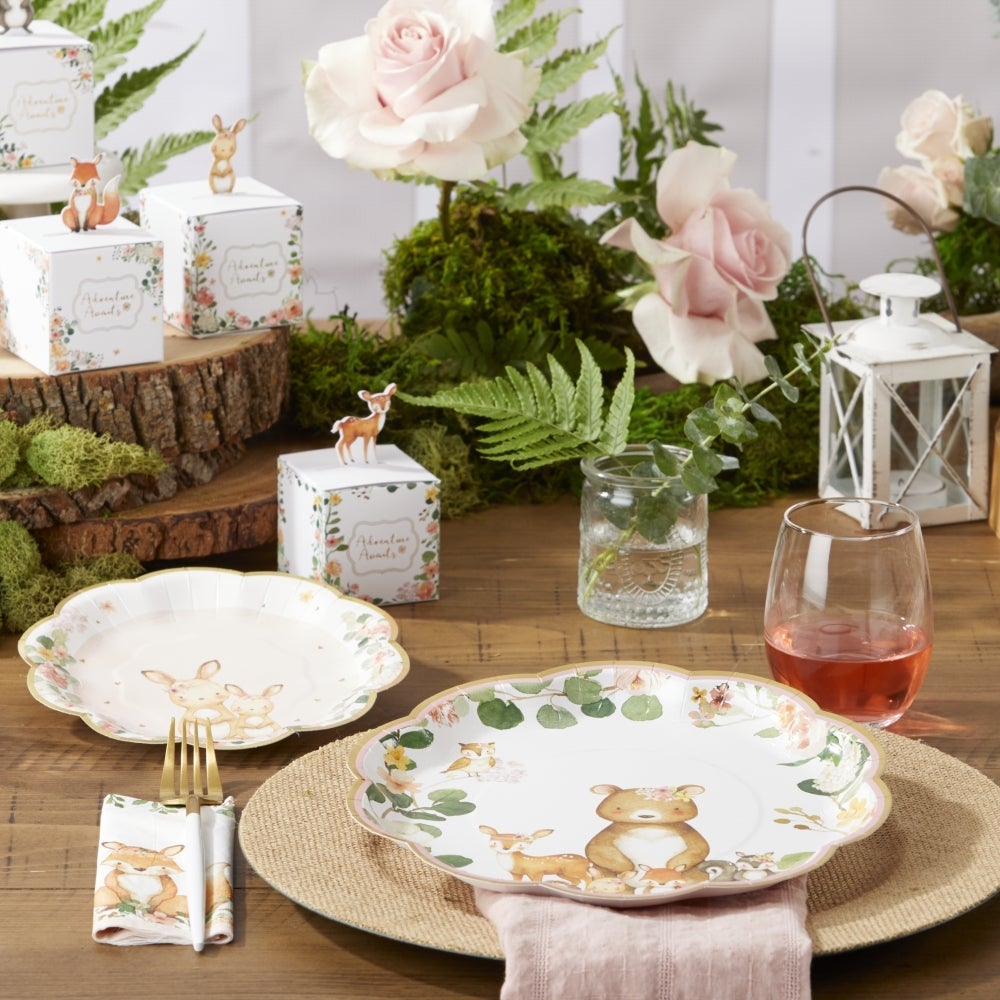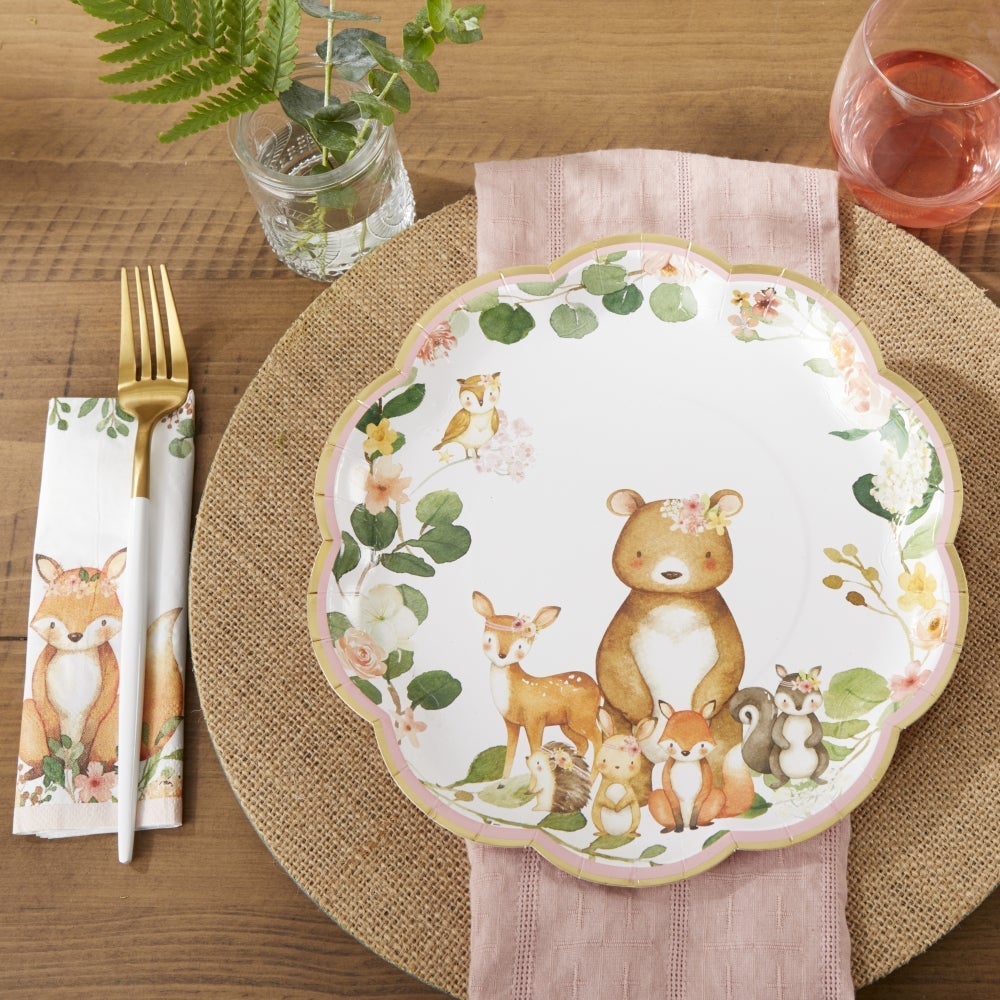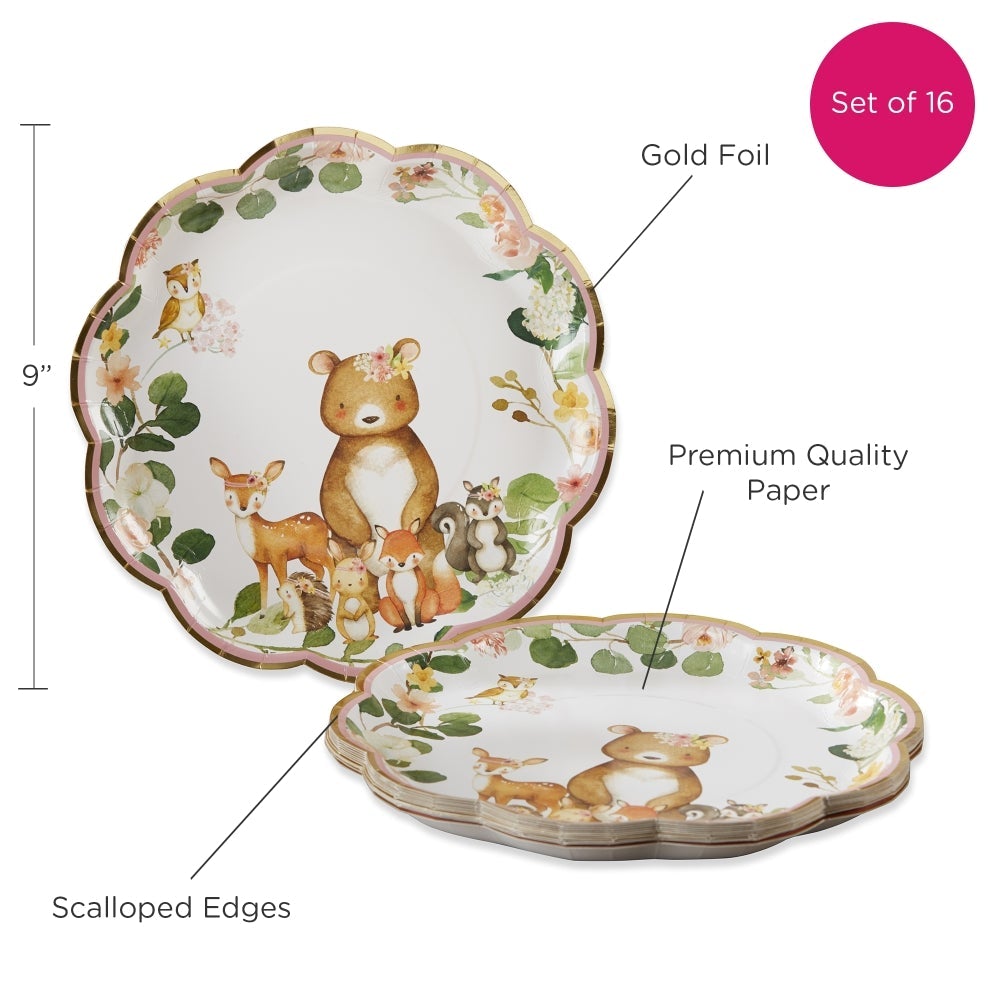 Serve it up right during your baby girl's woodland animal baby shower with these decorative paper plates. These 9-inch woodland baby premium paper plates will serve your party well as a functional part of your party decor. Printed on these decorative plates are various doll-faced woodland creatures. There is a dainty doe fawn, a brown bear, a happy hedgehog, a curious bunny, a clever fox, a sweet squirrel, and a perched owlet in the midst of beautiful watercolor botanical vines and pinky florals.
This rustic style dinnerware has scalloped edges to give them an added touch of flair. Around the perimeter of the scallops are soft pink and metallic gold foil bands. Party-goers can easily maneuver down the buffet line knowing these plates are strong enough to hold all their fun and tasty baby shower snacks. Guests will love using these durable plates and the simple sweet woodland creatures adorned on them. While these premium plates may seem too pretty to throw away, they are disposable and will help you quickly clean up after the party.