Woodland 4-Piece Gift Set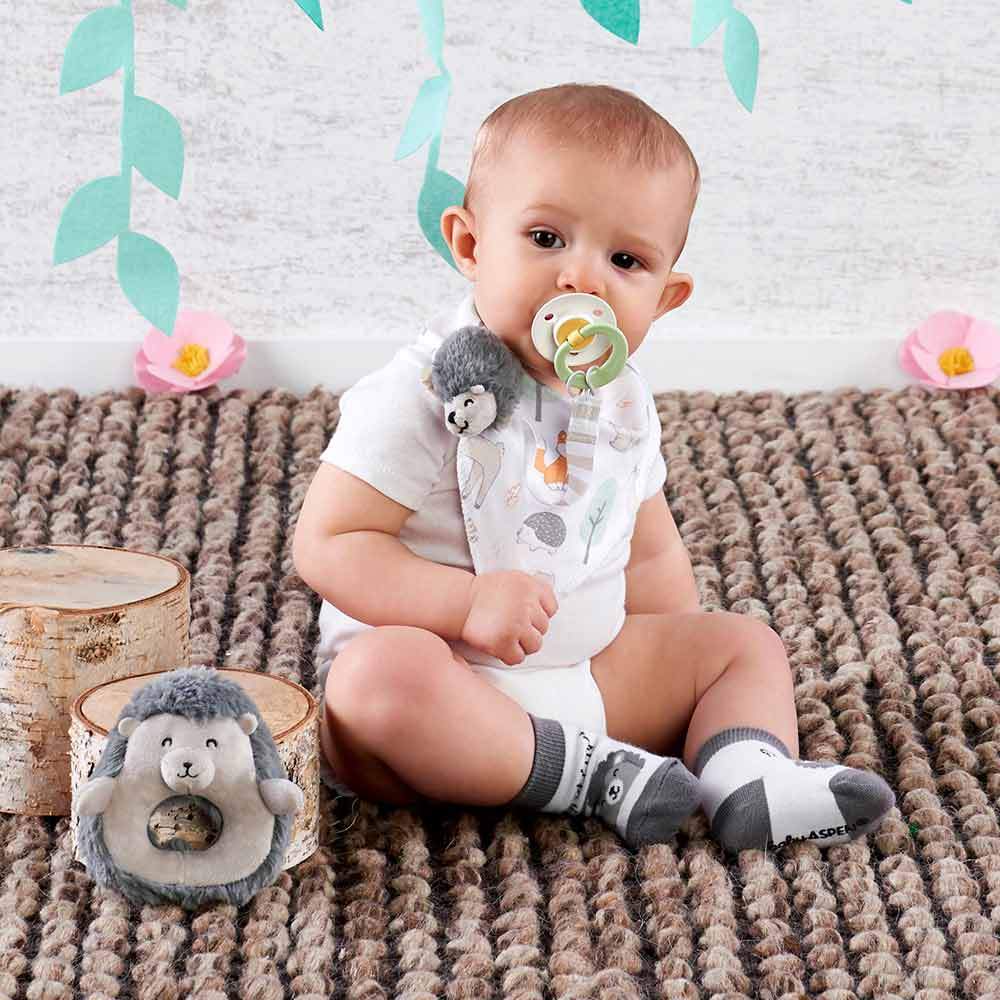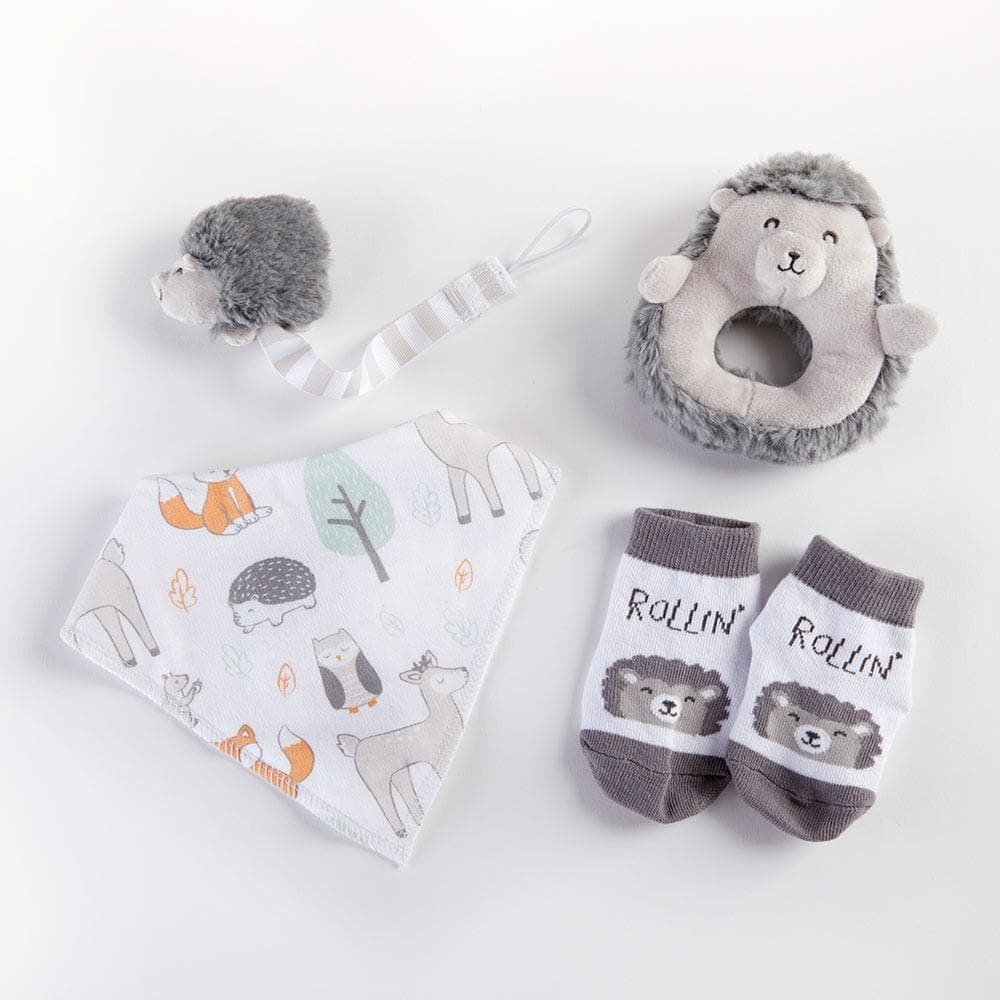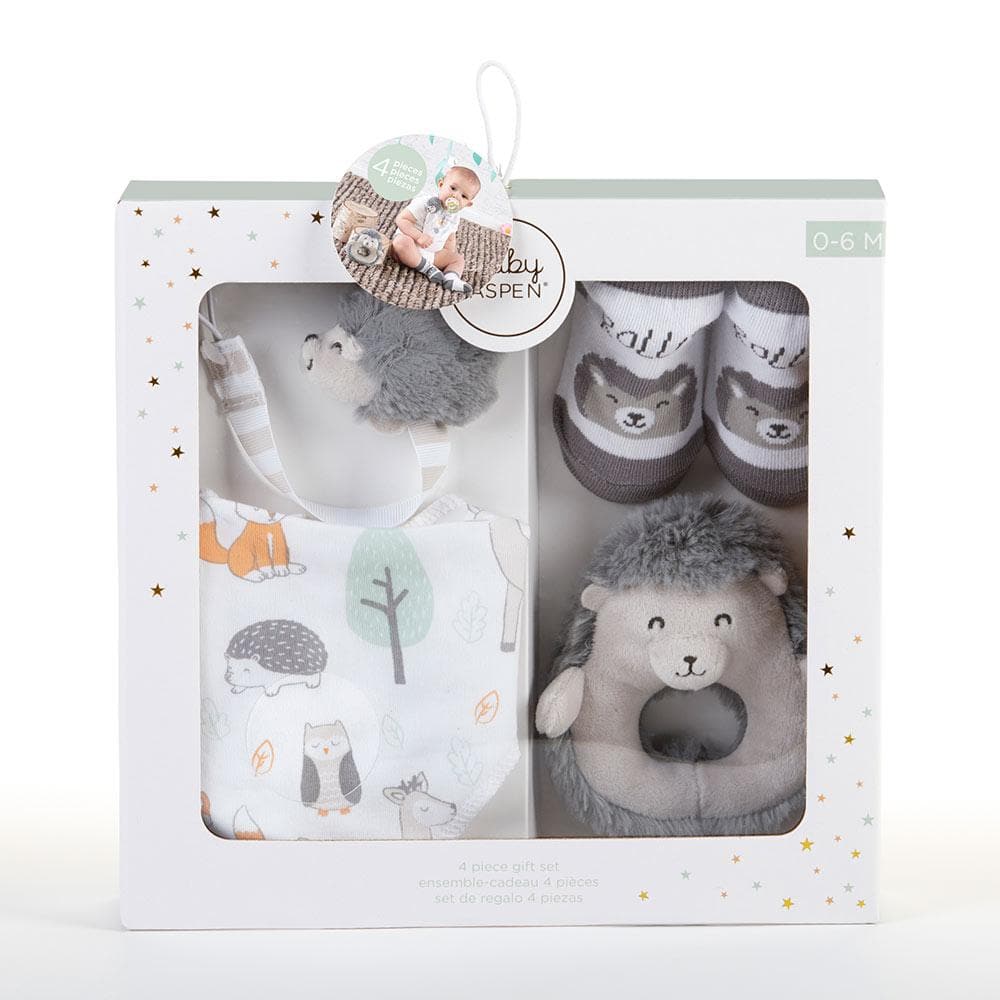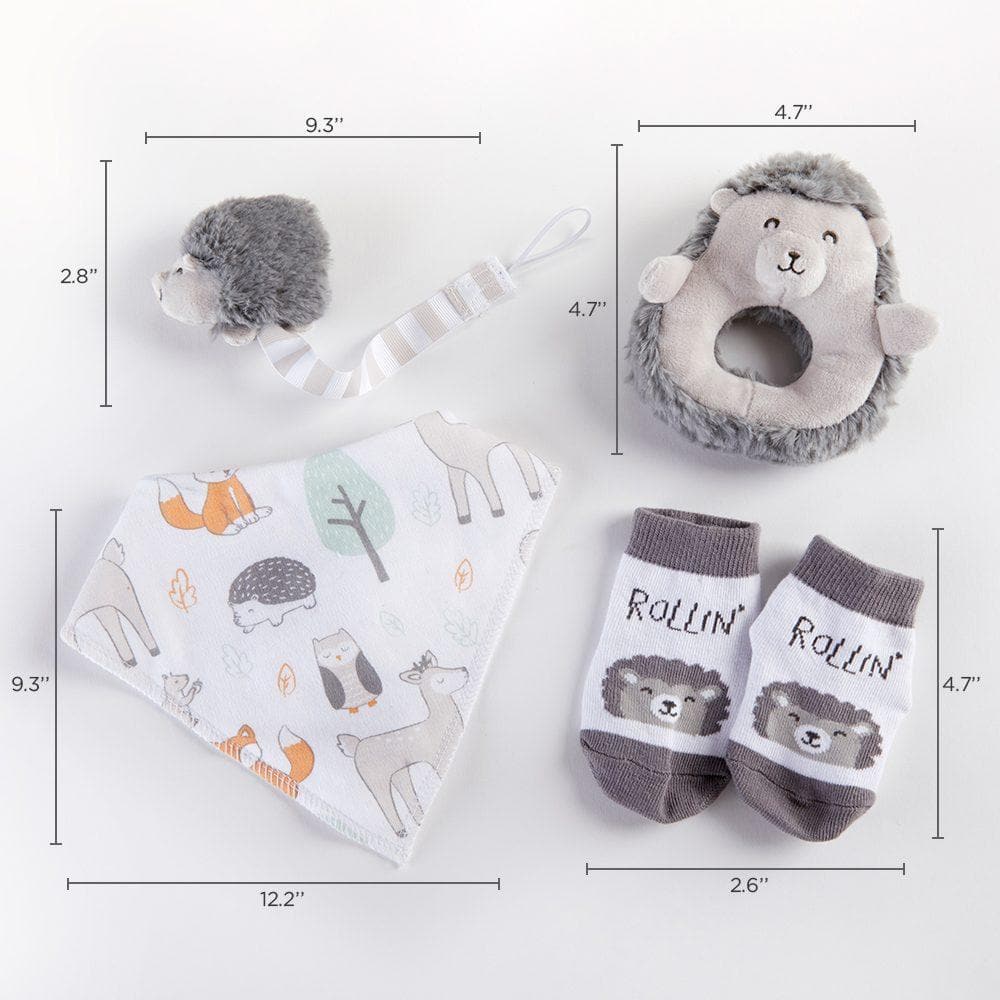 With a bib, rattle, paci-clip, and socks, Baby Aspen's Woodland 4-Piece Gift Set is baby boy gift set or baby girl gift set that complements any woodland themed nursery! With magical images of squirrels, foxes, deer, trees, and hedgehogs, this is just the baby gift set you've been looking for to instill a lifelong love of the great outdoors. The stuffed toy elements of the gift set can be surface washed, while the bib and socks can be cared for with a simple cold machine wash and tumble dry low.
Features and Facts:
Color(s):
White, light gray, dark gray, and light green
Materials:
Multi
Details:
Multi-color woodland print cotton interlock bandana bib. Gray and white knit socks with hedgehog face on the front in light and dark gray and "Rollin" phrase. Hedgehog plush paci-clip in high pile velour with gray low pile velour face. Eyes, nose, and mouth of hedgehog are made from black embroidery, with white plastic pacifier clip attached at back. Light gray velour rattle with ringed hedgehog head, black embroidered eyes, nose, and mouth. Rattle's backside is high pile velour in dark gray. Machine wash cold, tumble dry low and surface cleaning care.
Dimensions:
Rattle measures 4.7" w x 4.7" h x 2.0" d, Paci-clip measures 2.8" w x 9.3" h x 1.2" d, Bandana bib measures 12.2" w x 9.3" h x 0.4" d, Socks measure 2.6" w x 0.4" h x 4.7" d
Packaged Dimensions:
10.2" w x 9.7" h x 2.4" d
Selling Unit:
Set of 4
Assembly Required:
None