Welcome Home Baby! 3-Piece Layette Set in Keepsake Gift Box (Blue) (Personalization Available)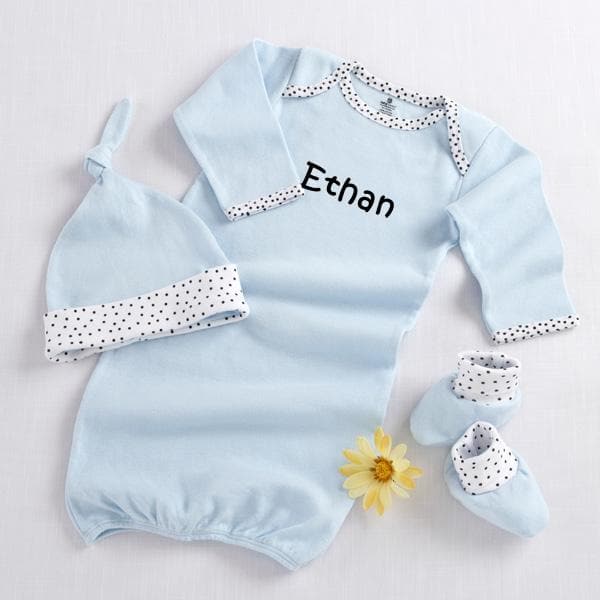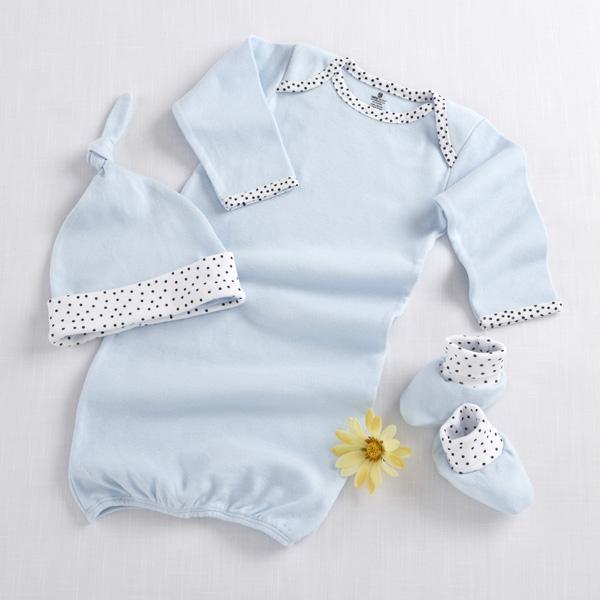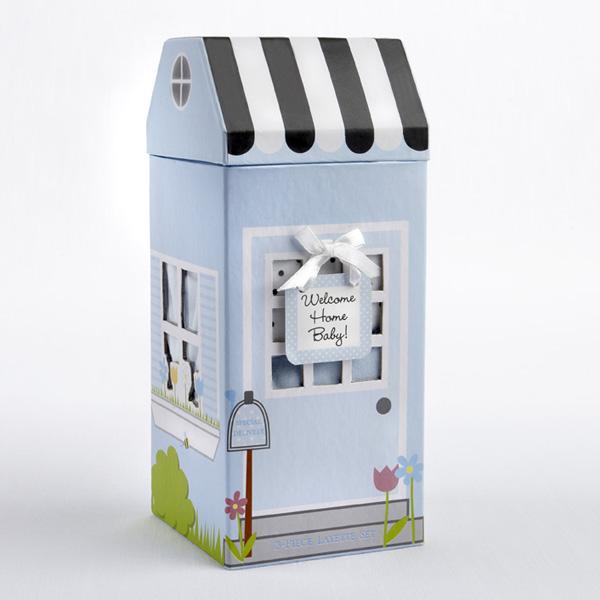 There's no place like home, especially when an adorable, baby-blue, bedtime layette waits inside while the new mom and dad bring their newborn son to his new home. Incredibly ingenious design, inside and out, sets the "Welcome Home Baby!" 3-Piece Layette Set apart from the rest-and shows off your gift-giving ingenuity!
Features and facts:
Layette includes a long-sleeve, blue nightgown, nightcap and a pair of booties-all with white trim accented with tiny, black polka dots 
Made of soft,100% cotton 
Charming, blue "house" gift box has a door with a "Welcome Home Baby!" sign hung on the window with a satin bow, a mailbox that says "Special Delivery," colorful flowers, grass and green shrubs, a bumblebee, two side windows-one with a flower-filled window box-and a black-and-white-striped roof with a round window on each end 
Roof lifts off to reveal layette 
Gift box measures 8 3/4" h x 3 3/4" w x 3 3/4" d 
Size 0-6 months
Personalization is available (on the chest of gown)!