Twinkle Twinkle Invitation & Thank You Card Bundle (Set of 25)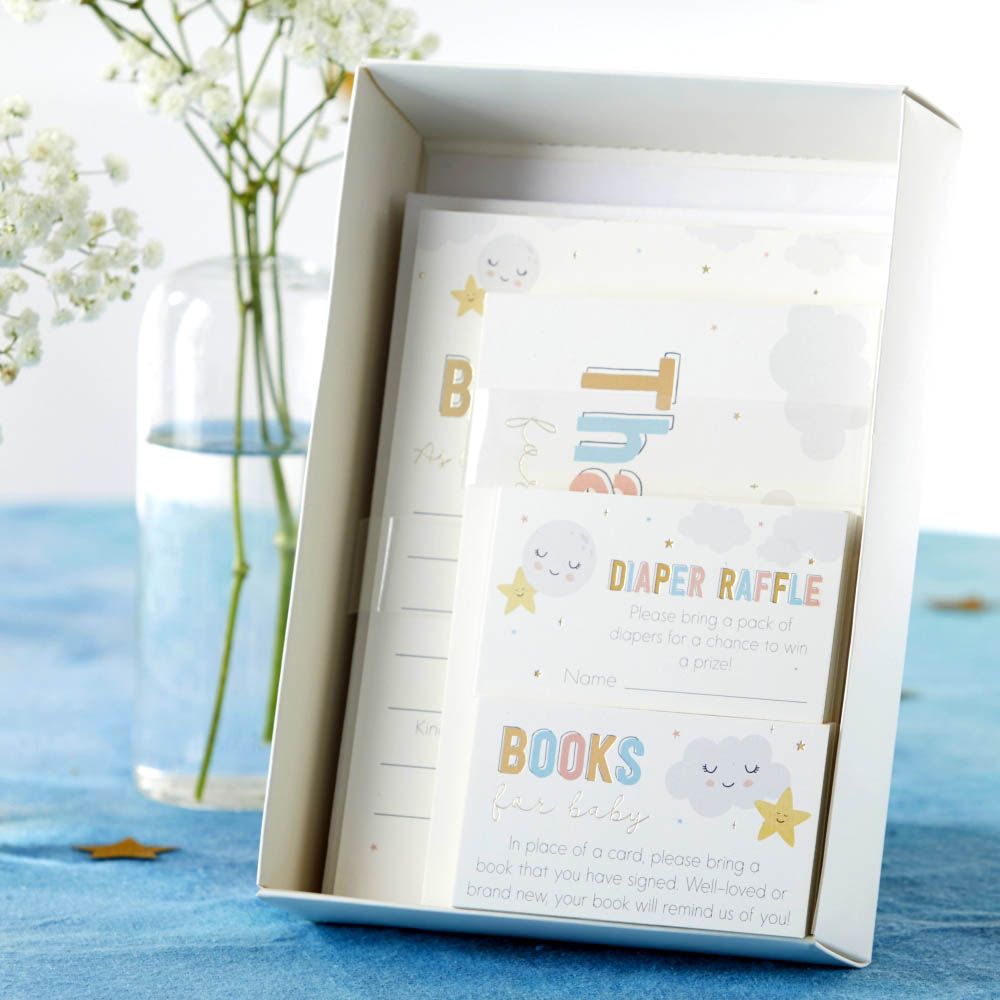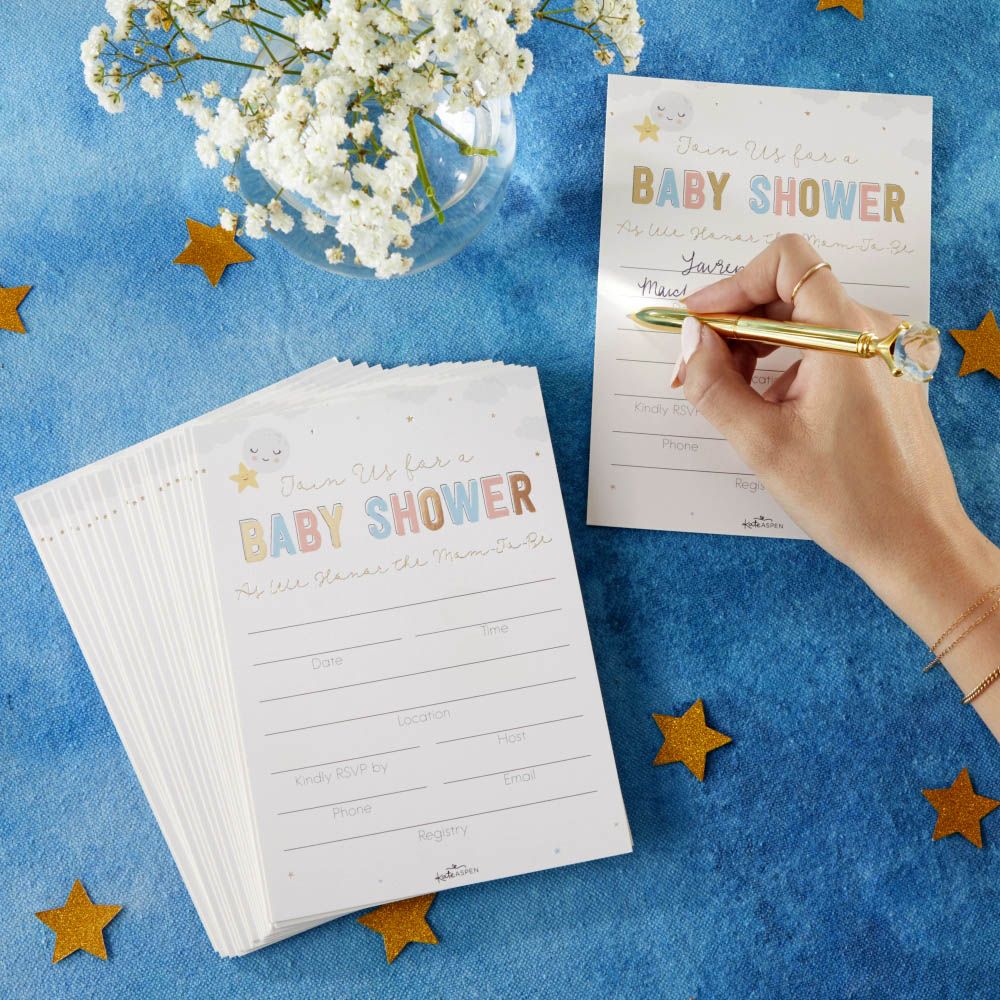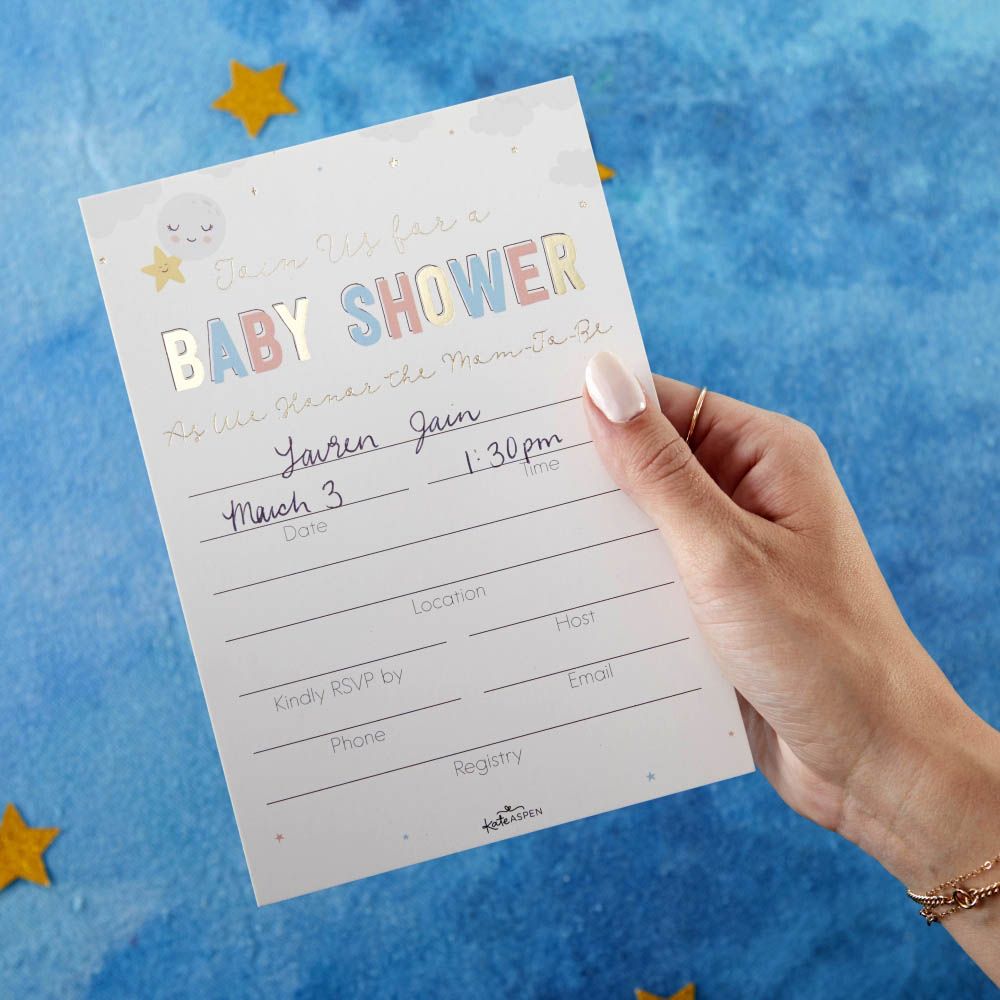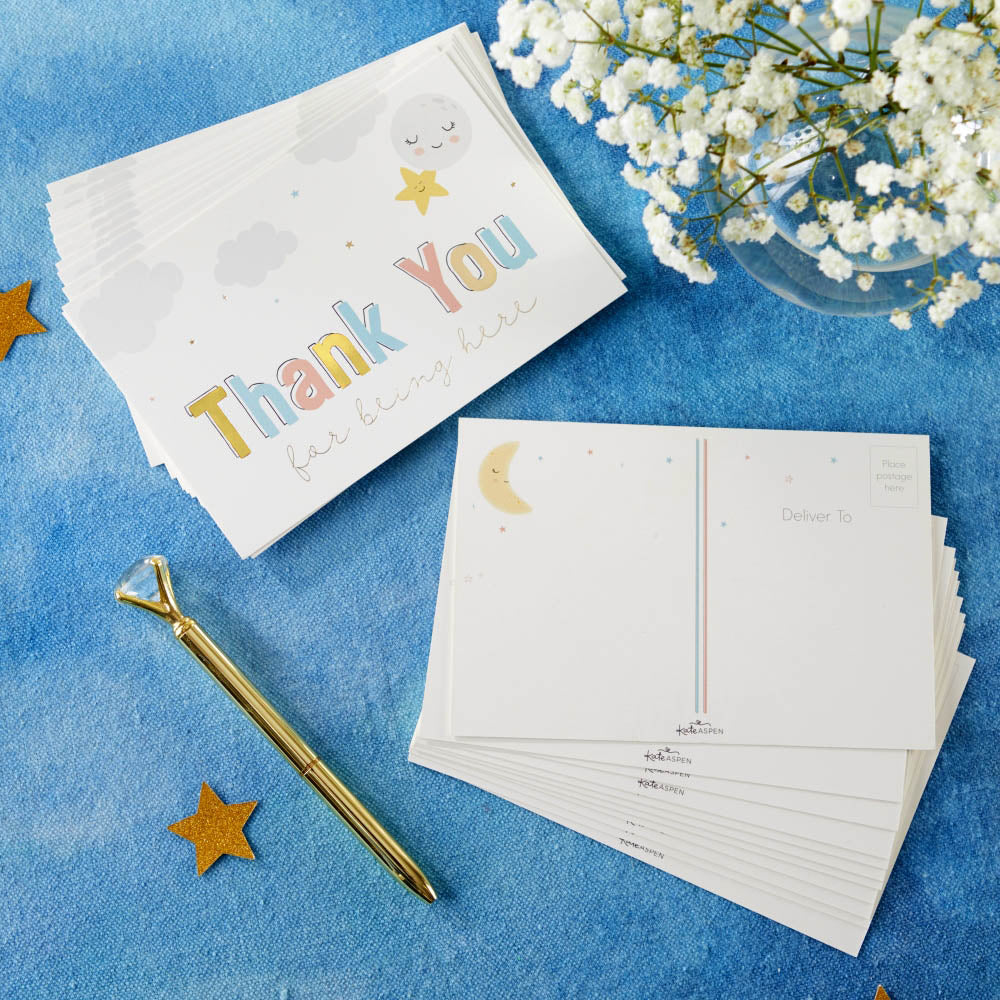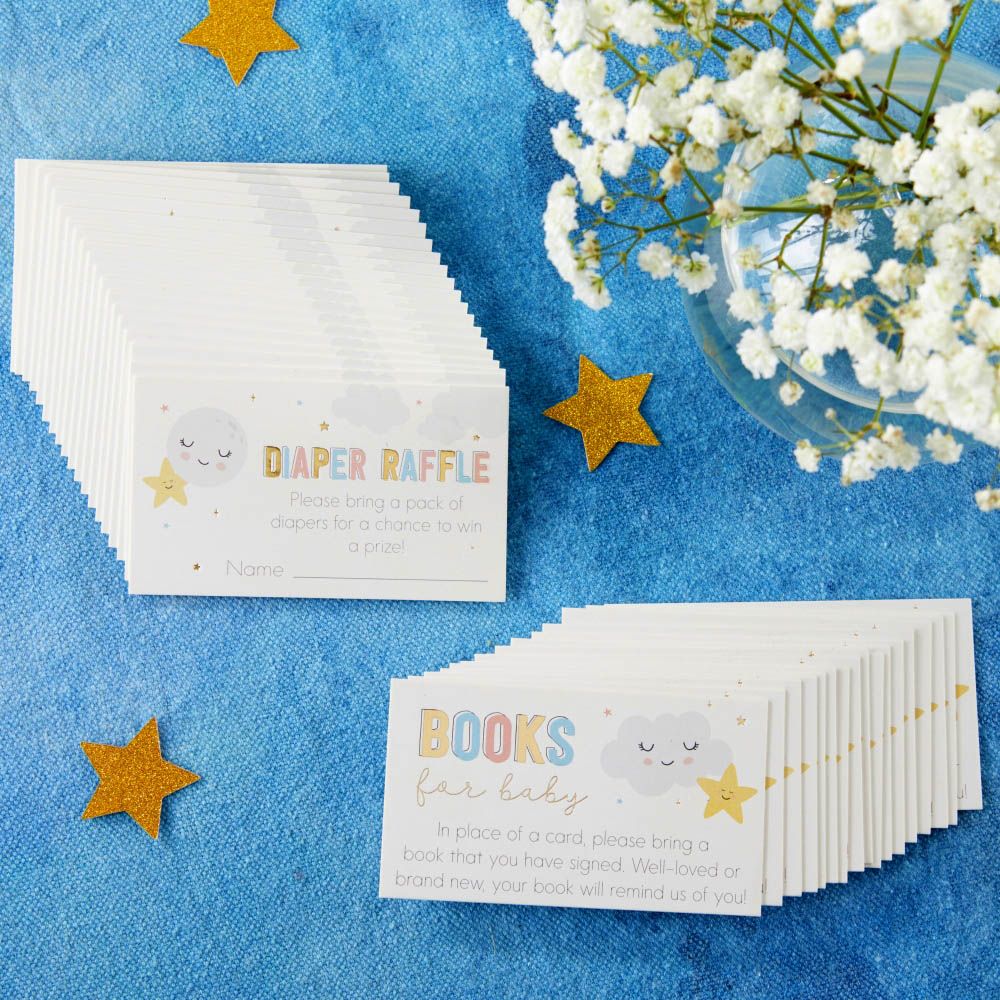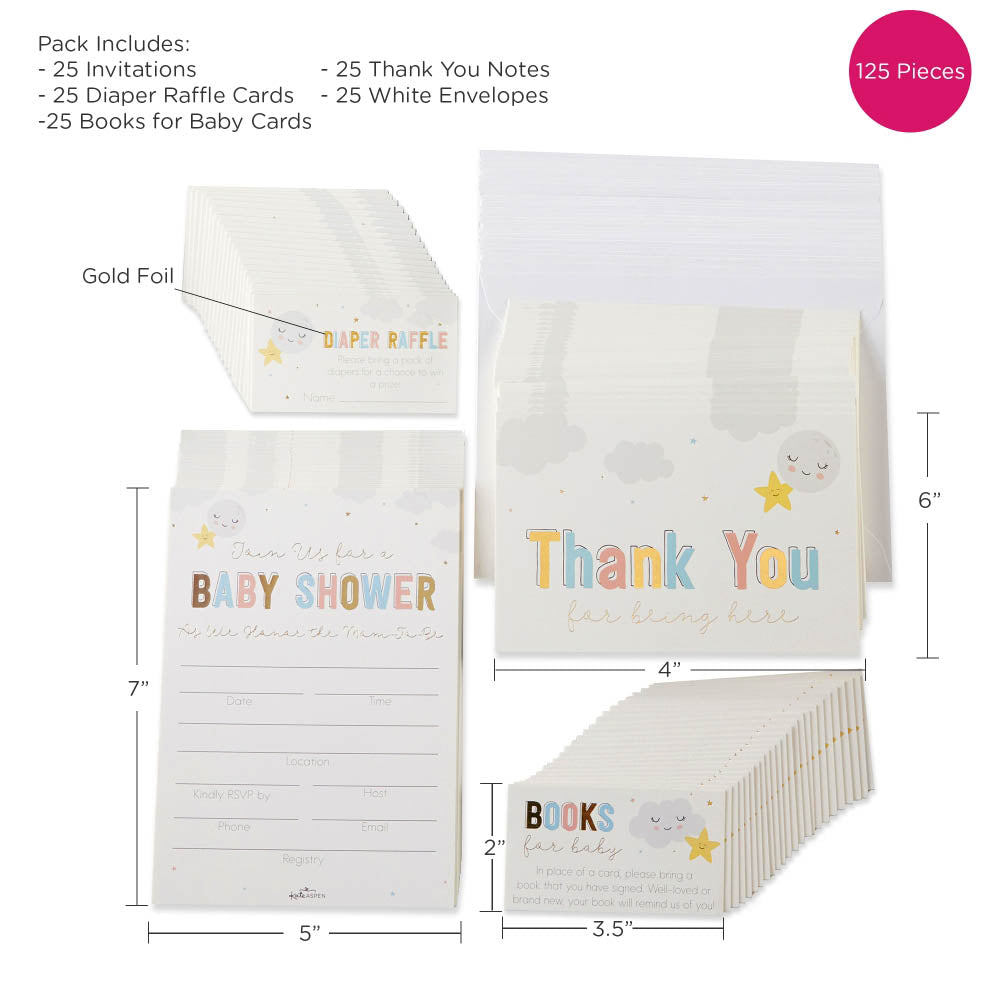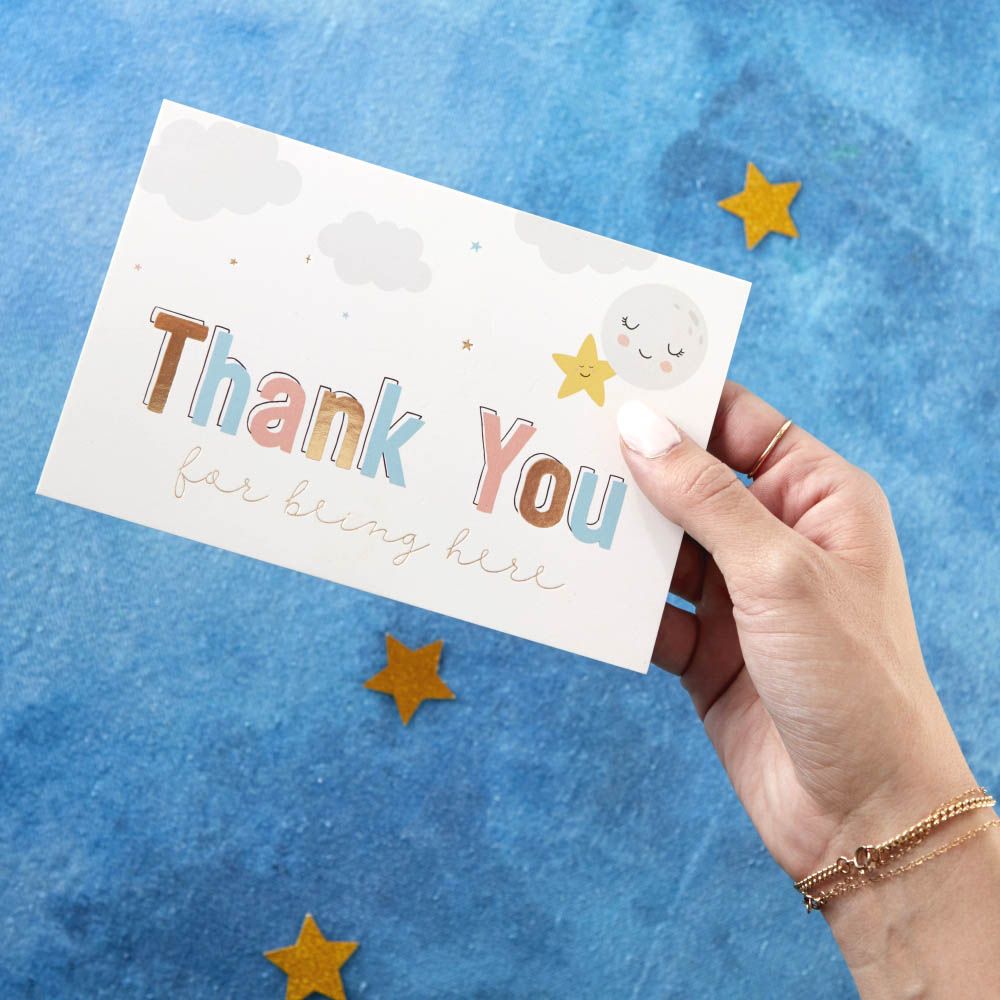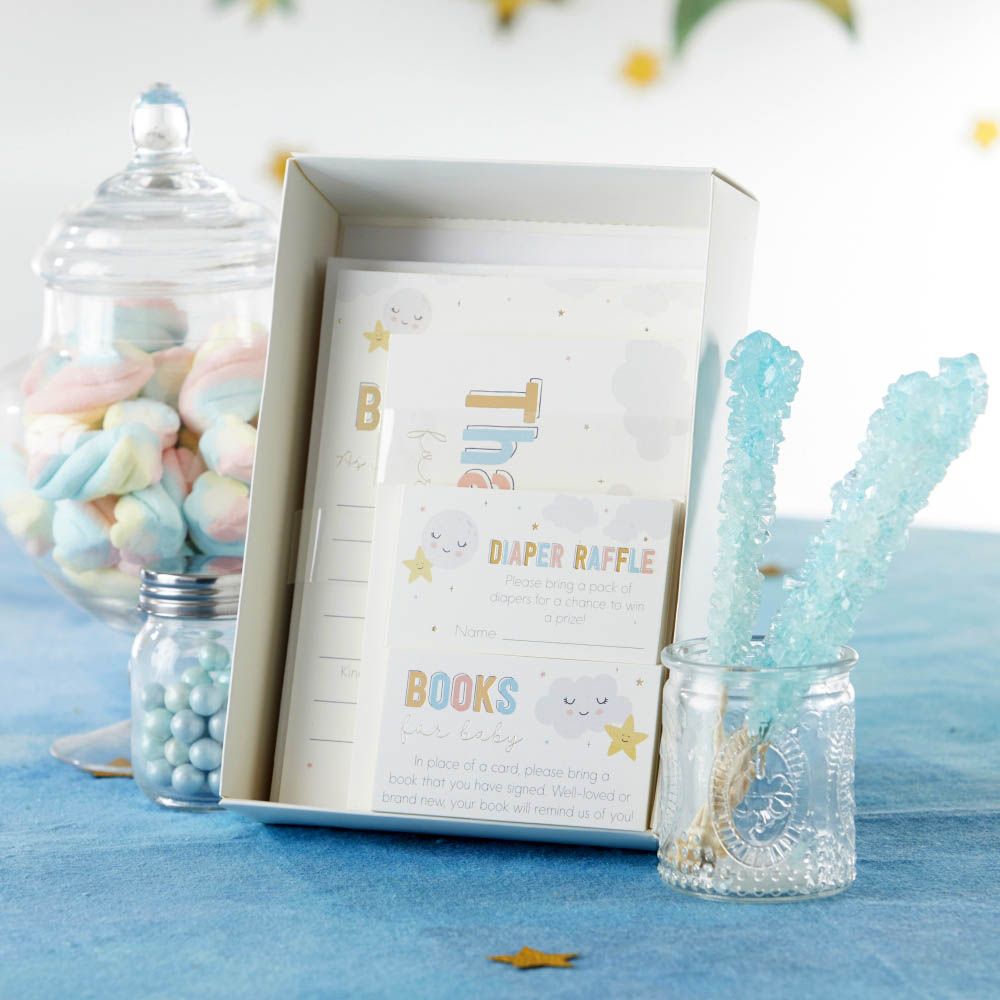 Let this stationery set take care of all your printed baby shower necessities! This twinkle twinkle invitation and thank you card bundle covers every printed paper component needed to prepare for and conclude your starry celebration.
Invitations come ready to fill in the blank, taking the weight of remembering what to remember off your shoulders. You will find two other note cards to include in your invitations as well. One lets your guests know they will have a chance to compete in a fun raffle and the buy-in is just a pack of diapers! The other note included is a request to help build baby's library by bringing a book signed with a note for your little one instead of a greeting card.
After you have had a chance to recoup from the excitement of the day you can let attendees know how much you appreciate their presence and gifts for this new adventure with coordinating thank you postcards. This entire stationery suite is embellished with gold and pastel lettering over sweet cloudy and starry moon-lit scenes and will complement your twinkle twinkle baby shower theme.