Twinkle Twinkle Advice Card & Baby Shower Game (Set of 50)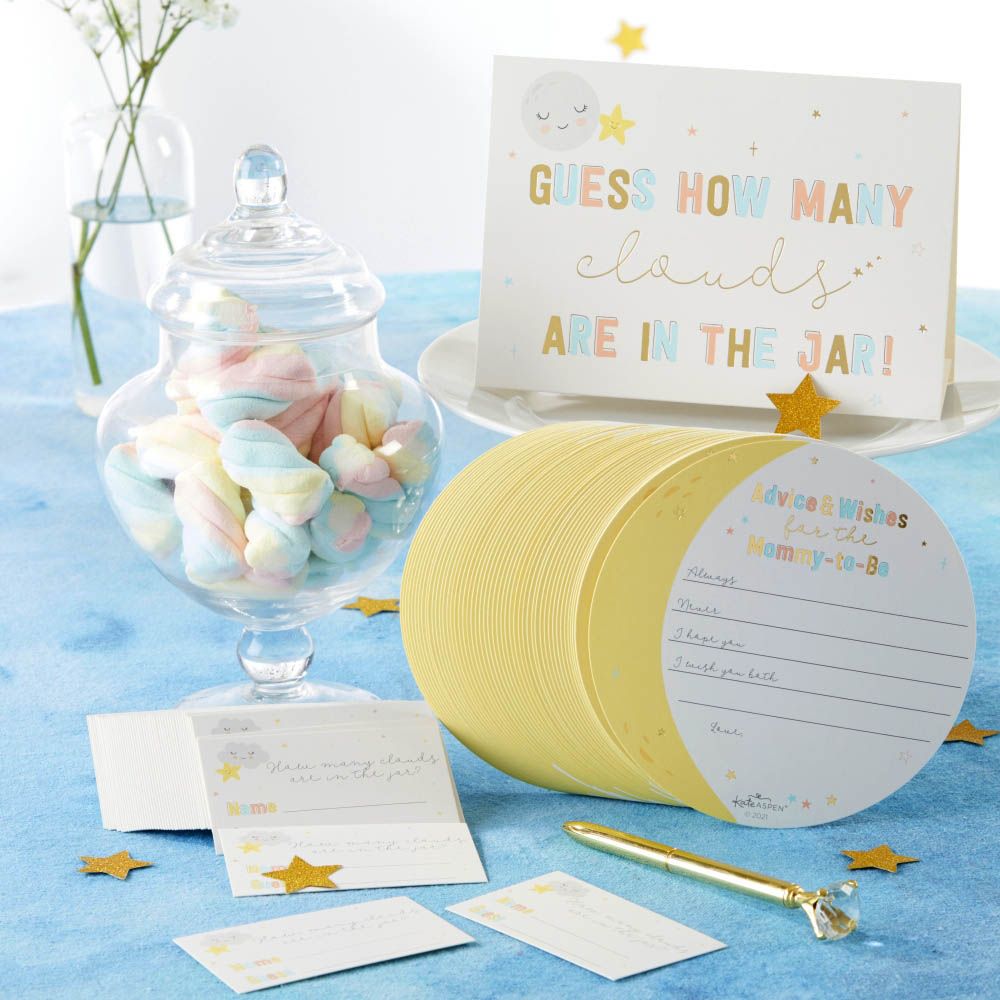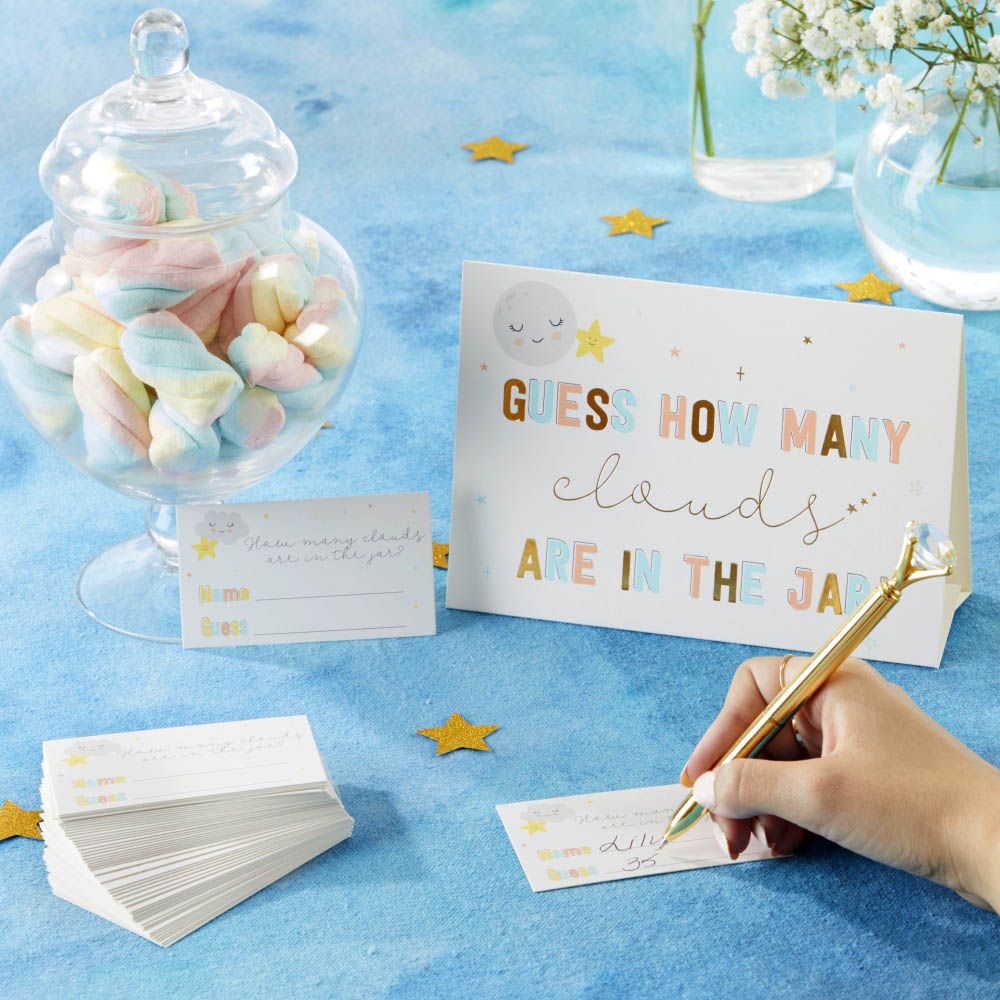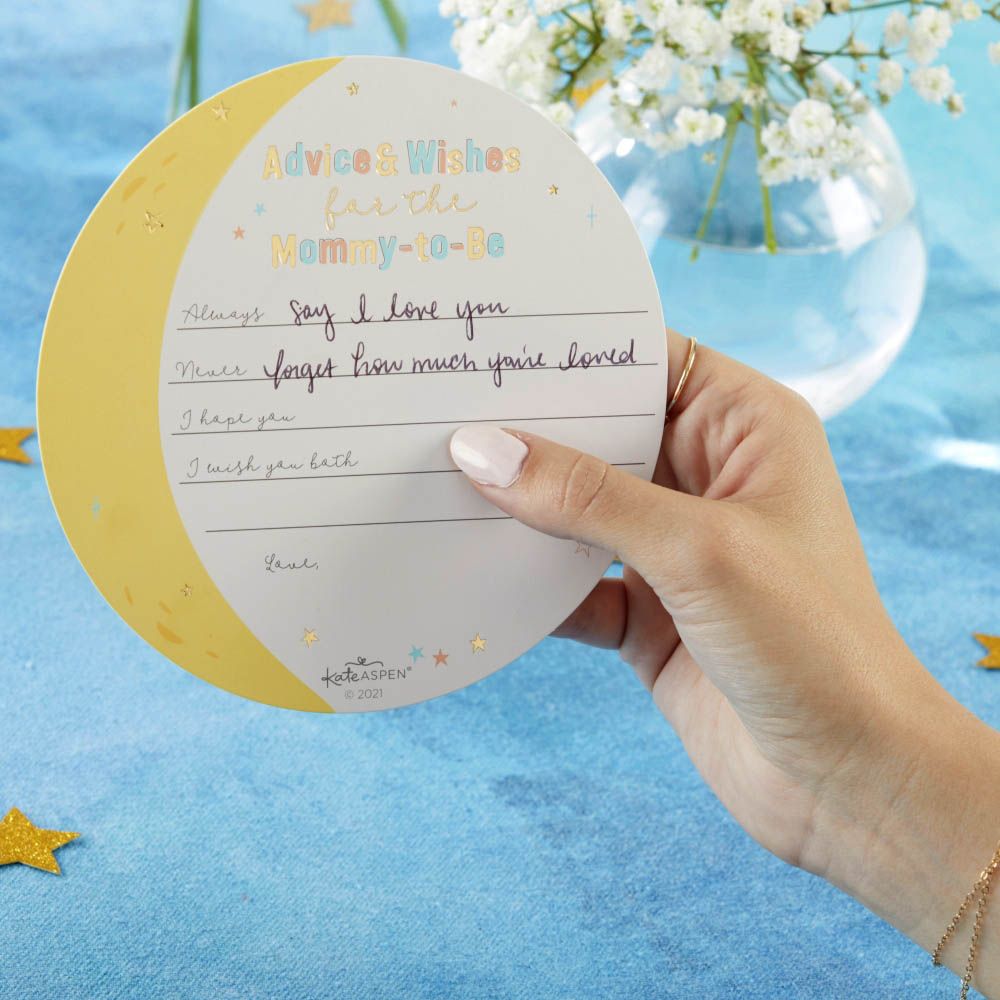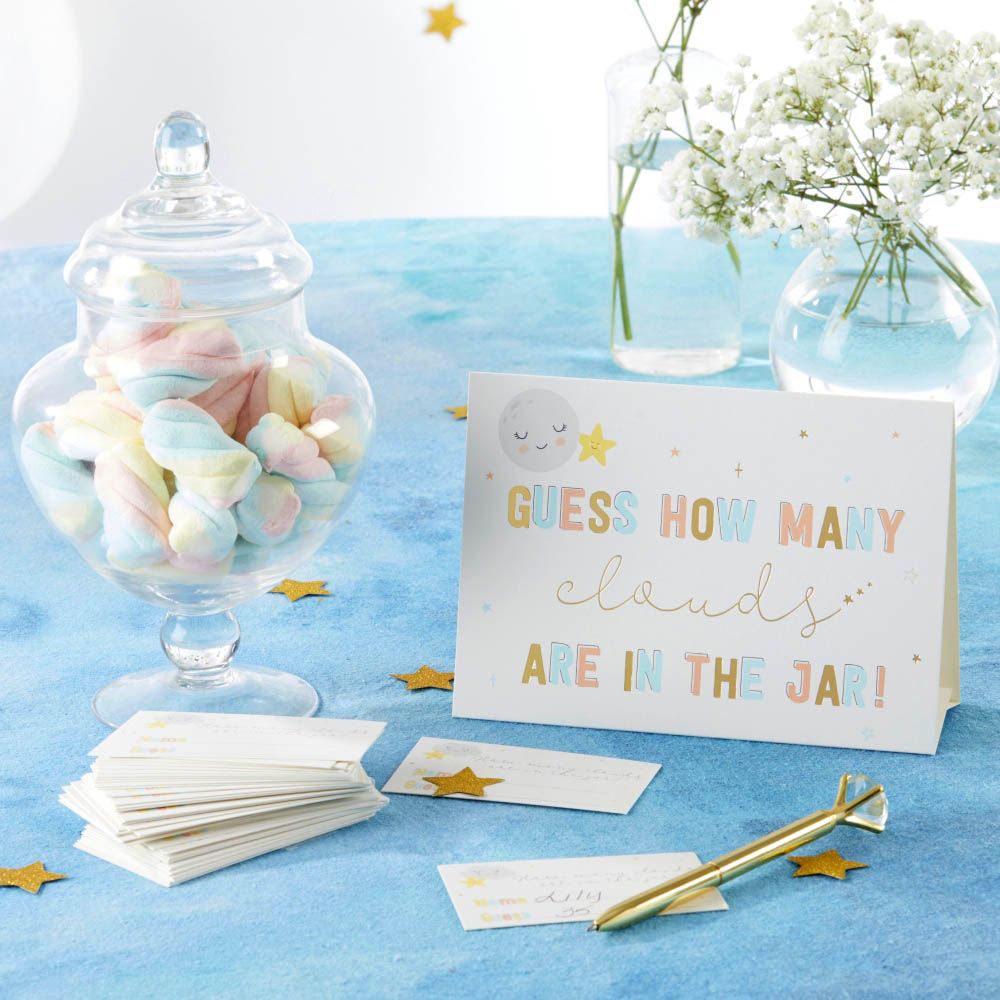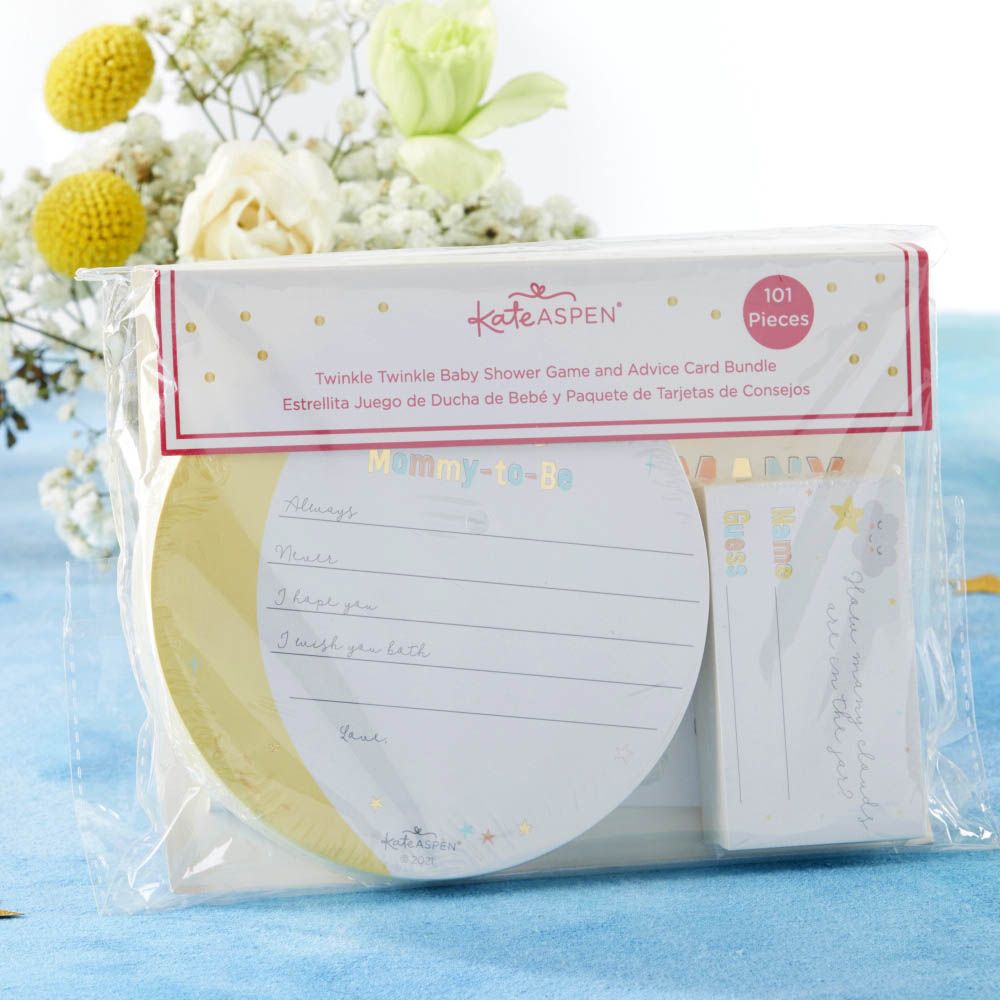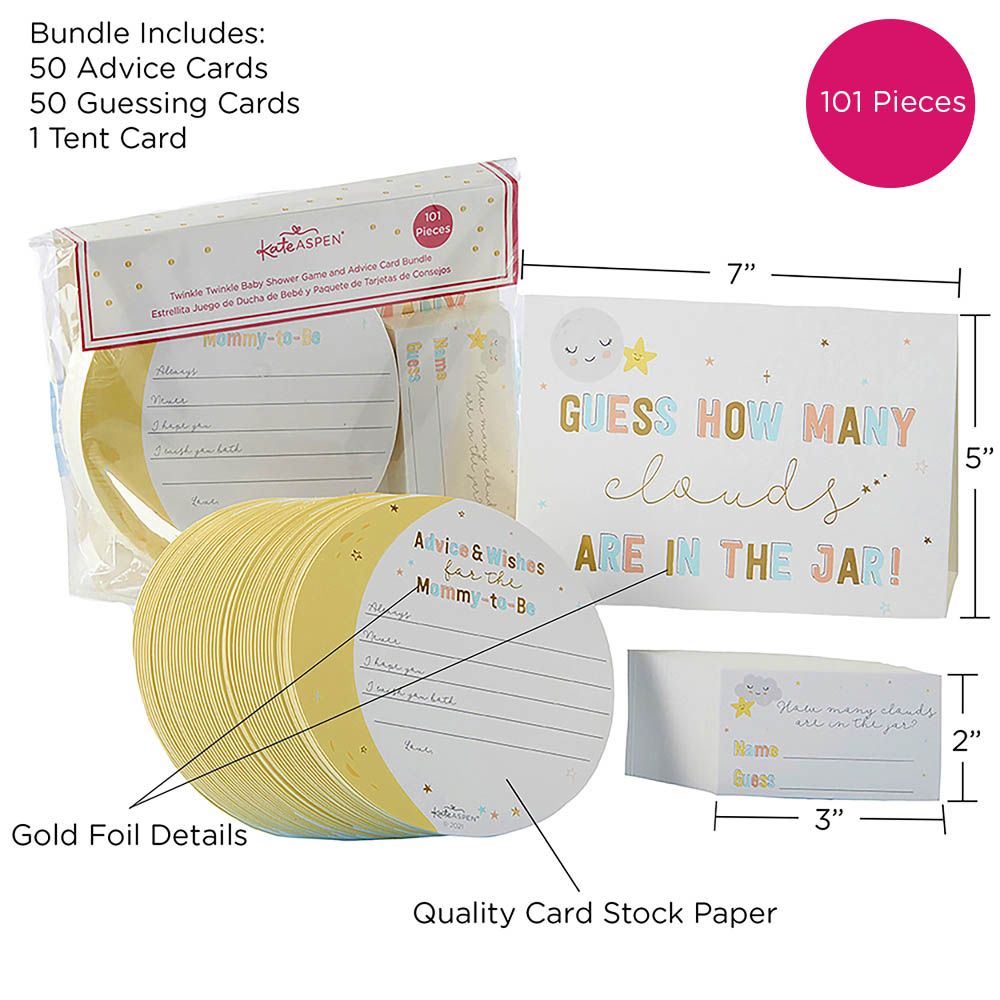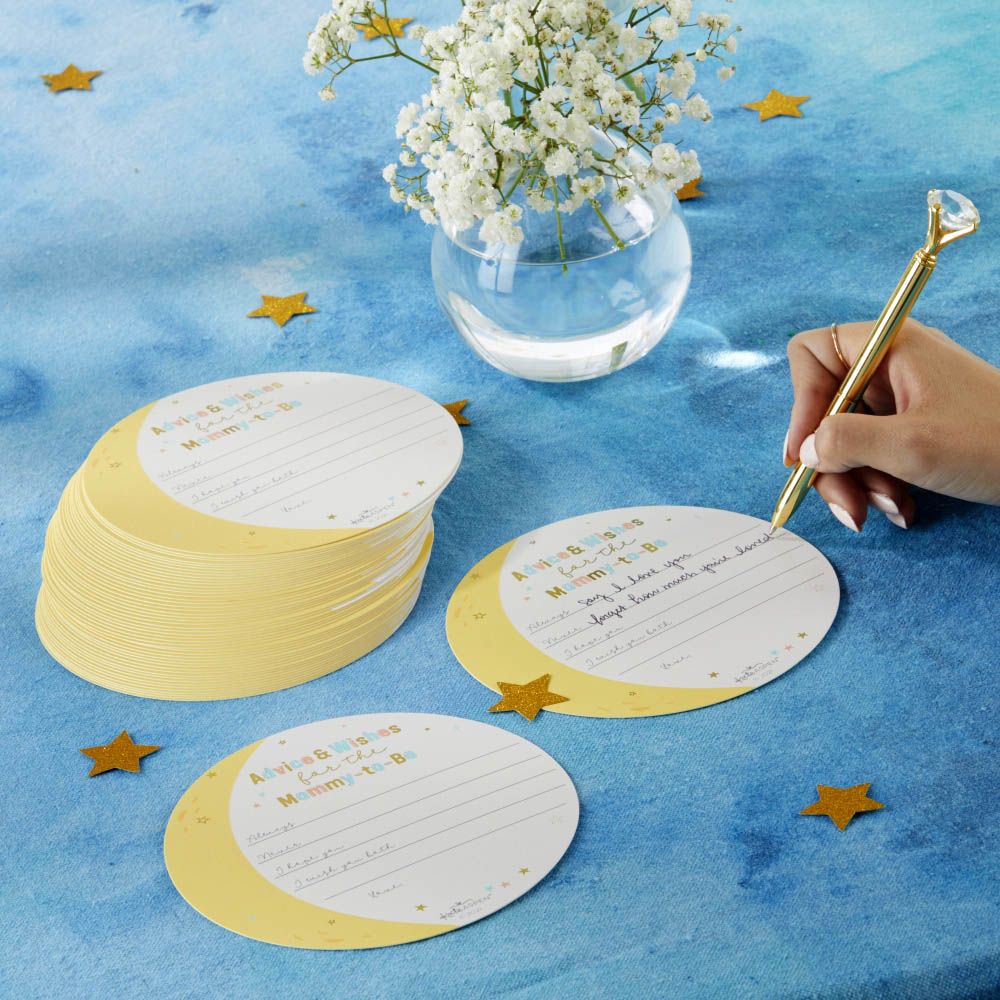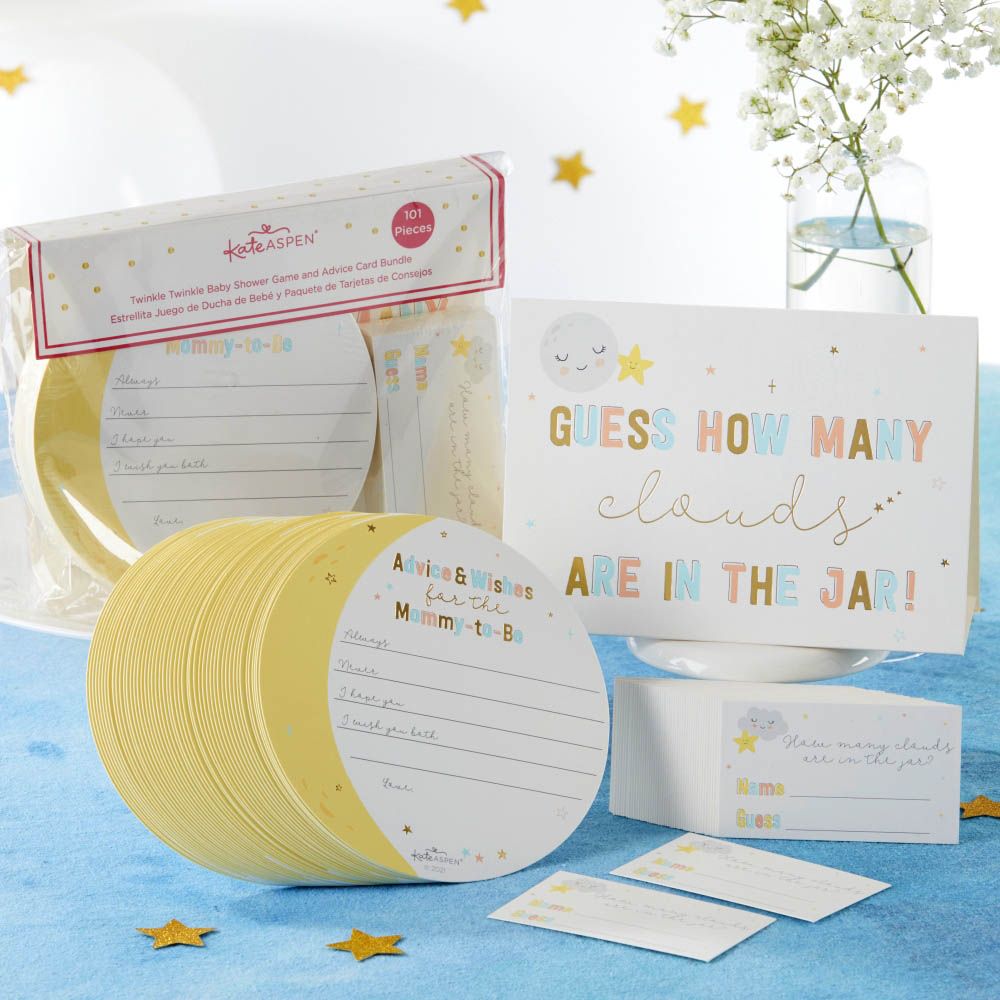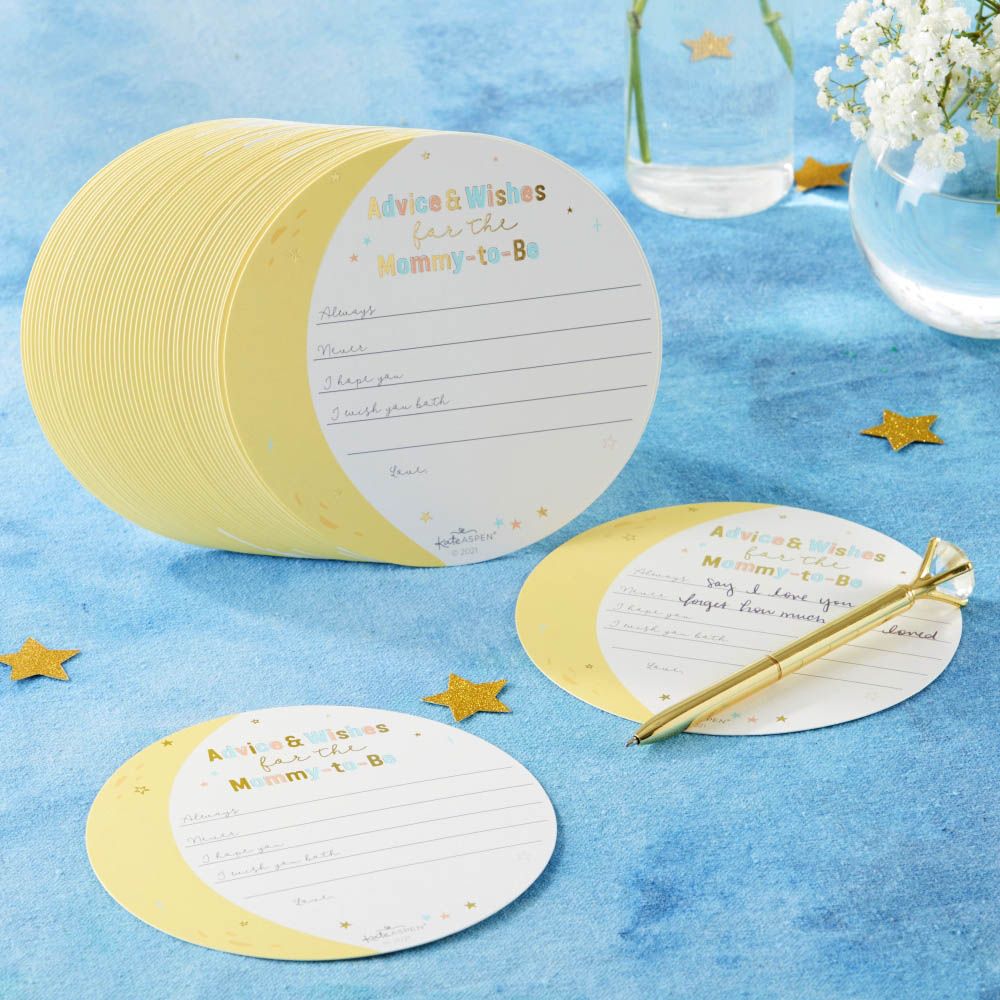 Get your guests involved in the fun of the day's celebration with this twinkle twinkle advice card and baby shower game set! Your loved ones will be starry-eyed as they think about the future for your little one. Advice cards allow them to write out their predictions, tips, tricks, and most heartfelt solicited advice for the mommy-to-be.
Create a buzz in the room with a leisurely contest to guess how many clouds are in the jar. This set provides a printed tent card with instructions and guessing cards for party players to write in their names and how many clouds they estimate are in the jar.
This collection of activities will fit right into your twinkle twinkle baby shower with its coordinating illustrations and designs. The moon shaped advice cards portray a yellow crescent moon and a pastel assortment of tiny twinkling stars with powder pink and blue and metallic gold lettering. The game instructions on the tent card keep the lettering cohesive and feature a sweet sleepy full moon and star pair. The guessing cards have another sleepy sky duo of a soft cloud and star.