Twinkle Twinkle 2 Ply Paper Napkins (Set of 30)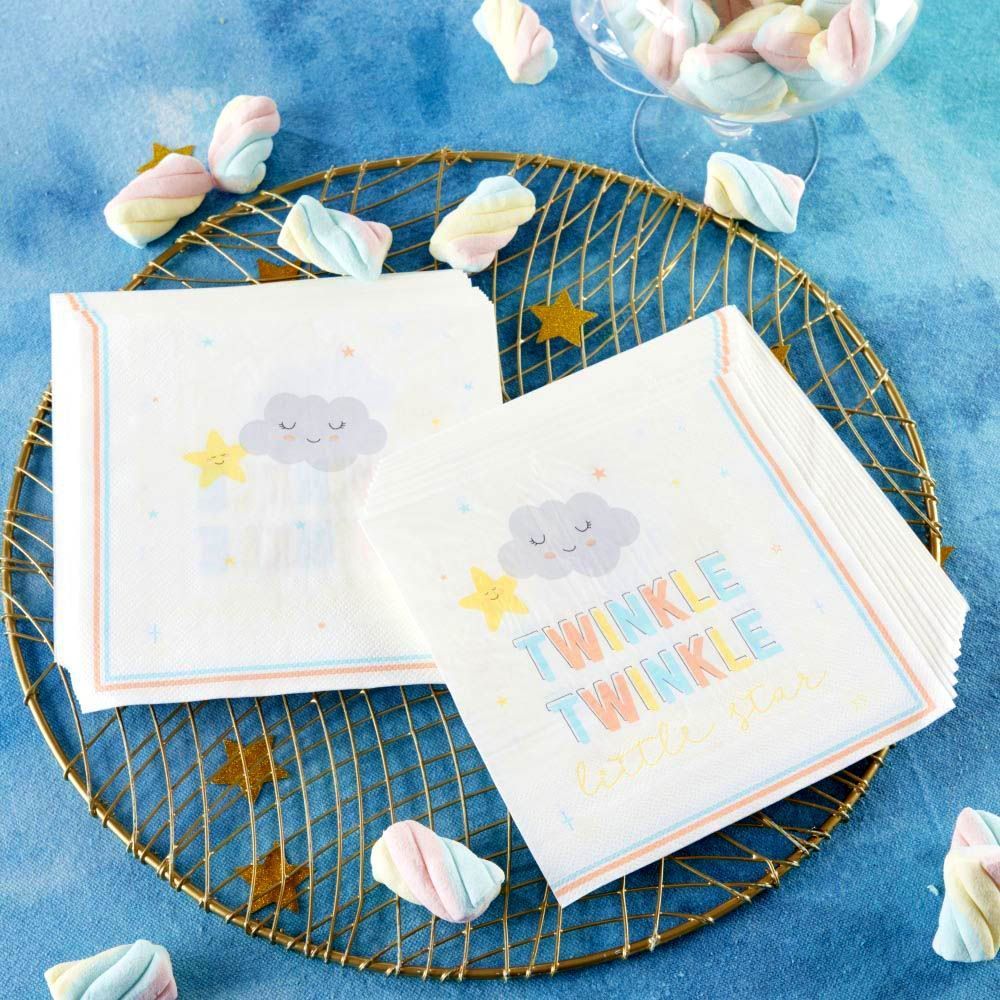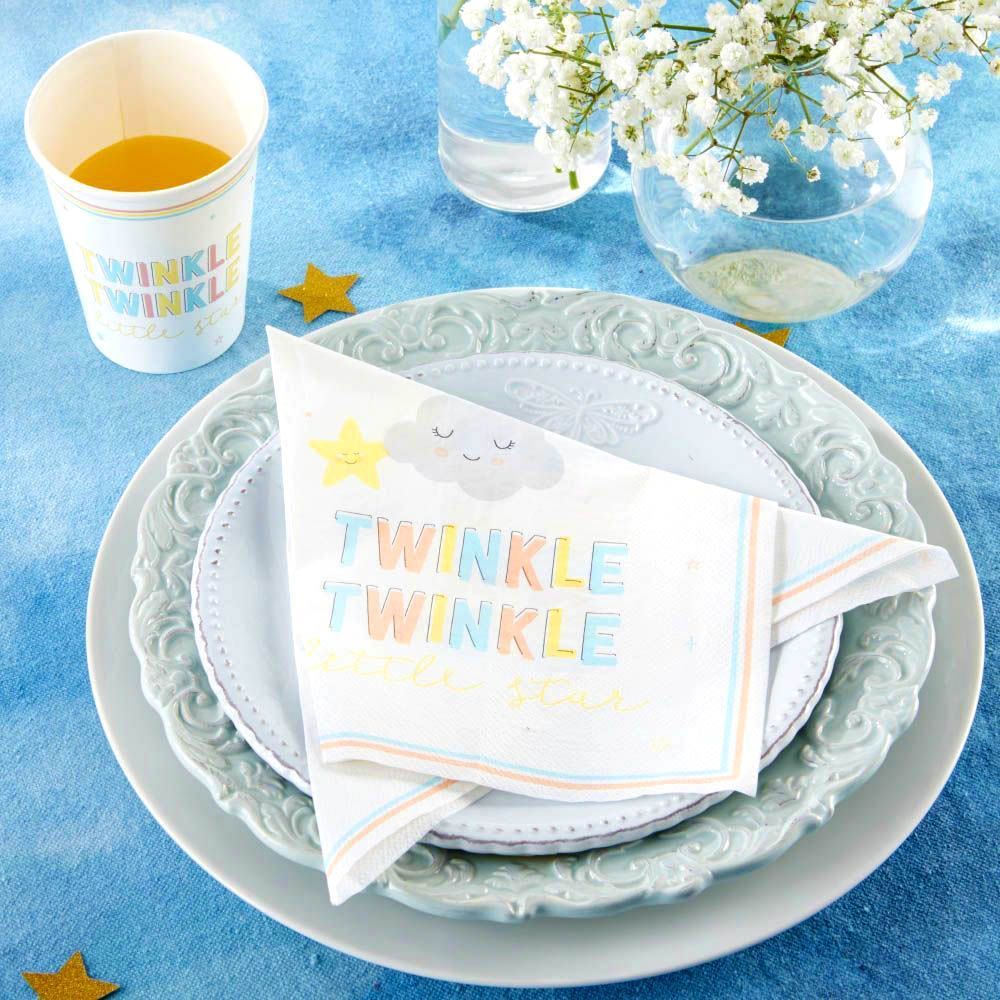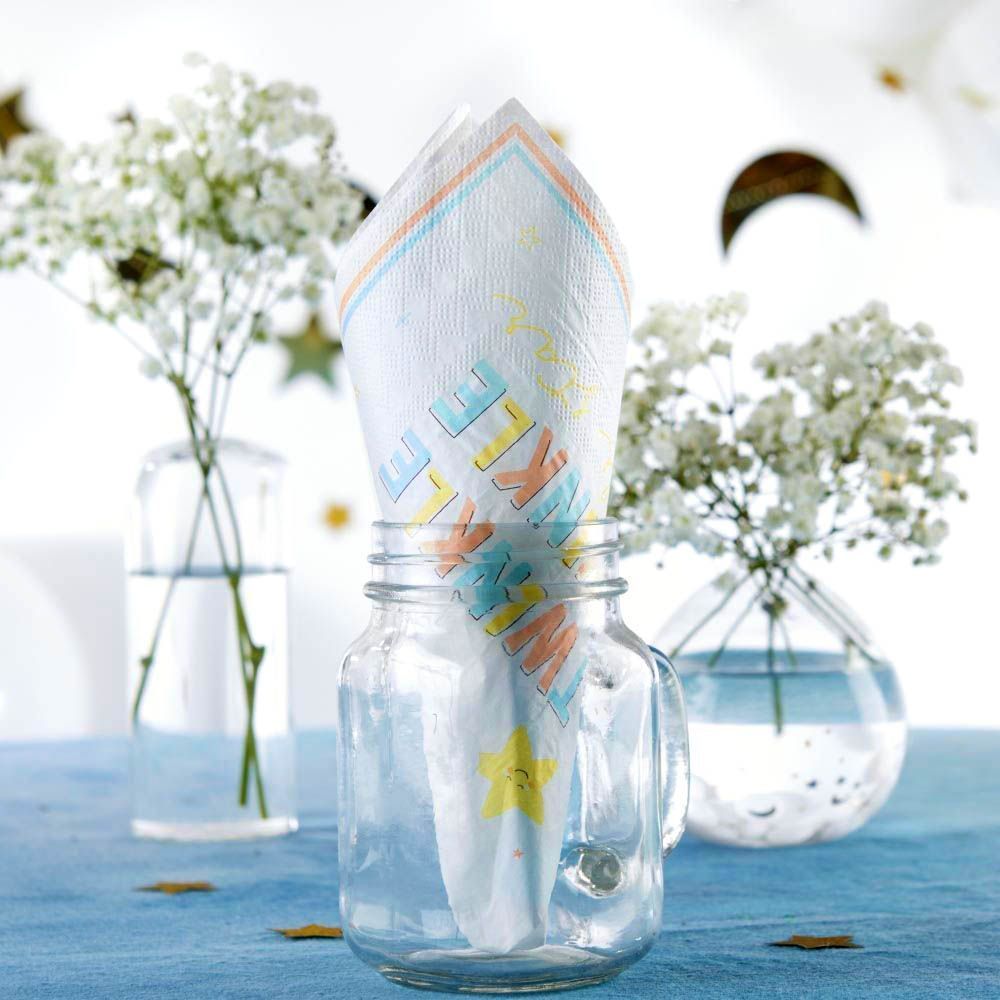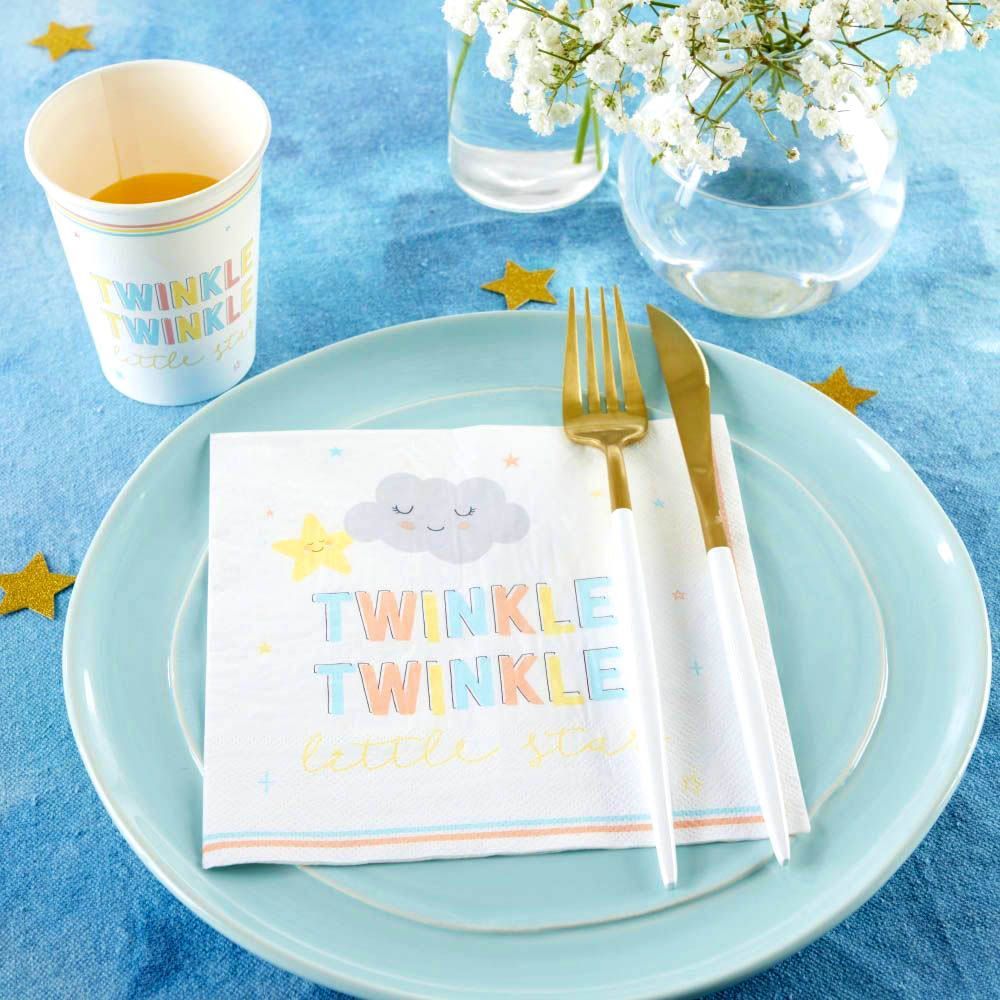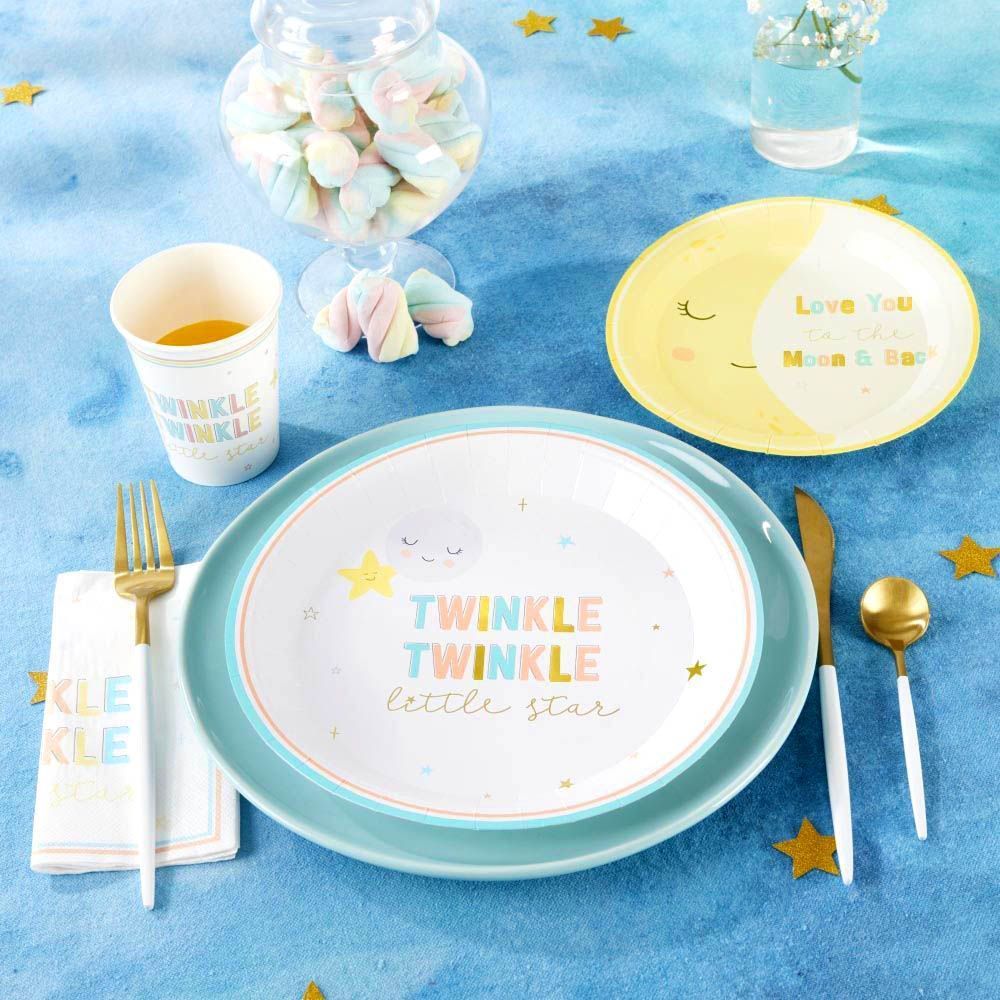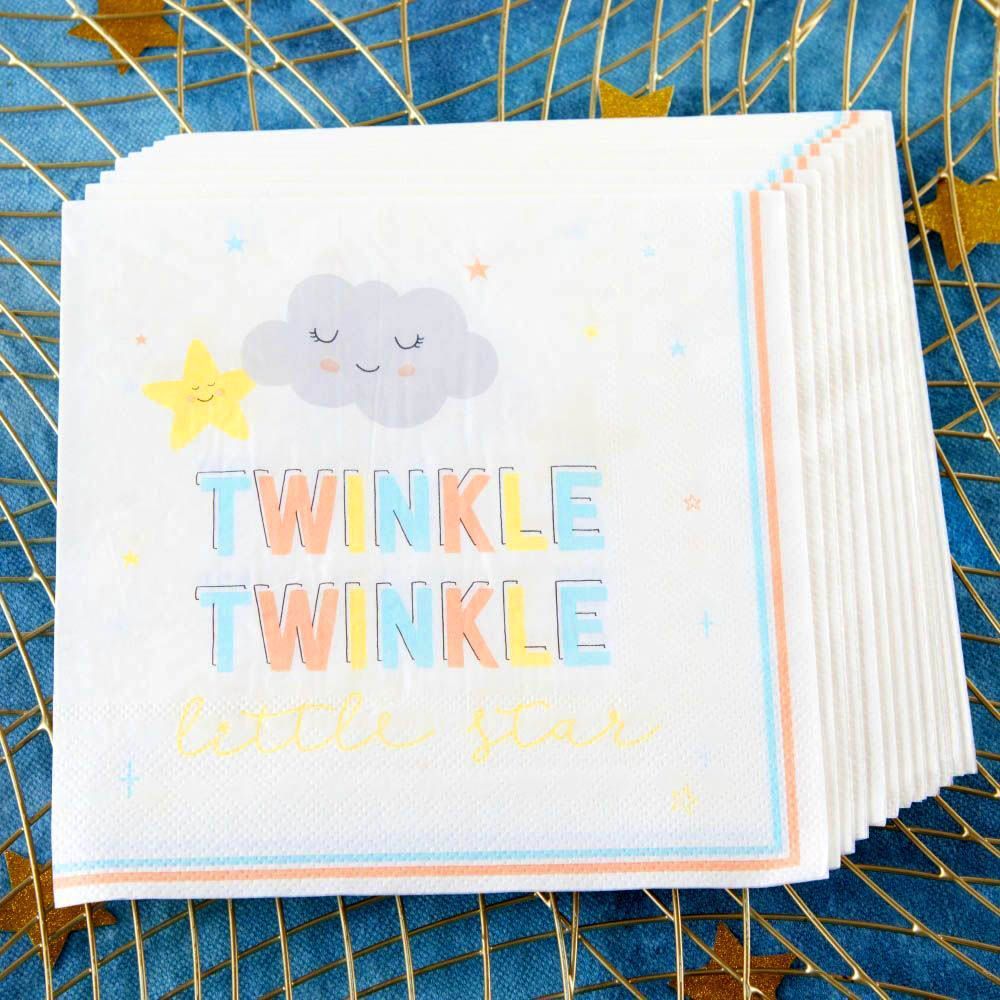 Keep your plates close and your napkins closer! Little spills and water rings are inevitable during any gathering or celebration. But, these star-covered twinkle twinkle 2 ply paper napkins will help you keep your furniture safe and add to the essence of your twinkle twinkle little star celebration. Shoot for the stars and add a subtle contribution to your celestial shower décor with the charming little cloud and star illustrations on these decorative paper napkins. These sleepy little characters smile and blush as they float carefree through a starry night sky. Inscribed on each napkin in metallic gold and pastel blues and pinks are the words, "Twinkle Twinkle Little Star".
These decorative baby shower napkins will serve well to celebrate a baby boy or a baby girl as the colors and illustrations maintain gender neutrality. Use these luncheon napkins at your pregnancy announcement celebration, gender reveal, baby shower, birthday party, or other little star-themed celebration. When the party's over, these napkins give you an easy way to create a memento of the day by turning them into a decoupage project.