Sweet as Can Bee Invitation & Thank You Card Bundle (Set of 25)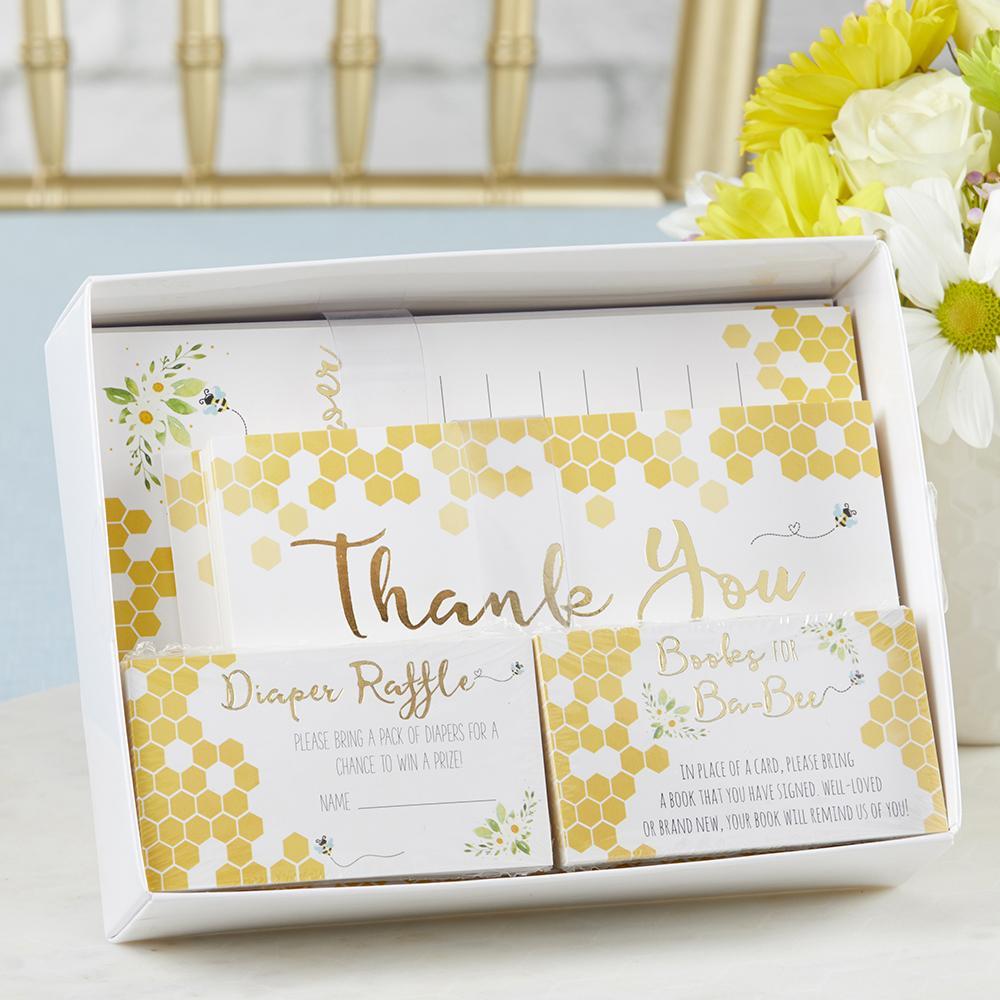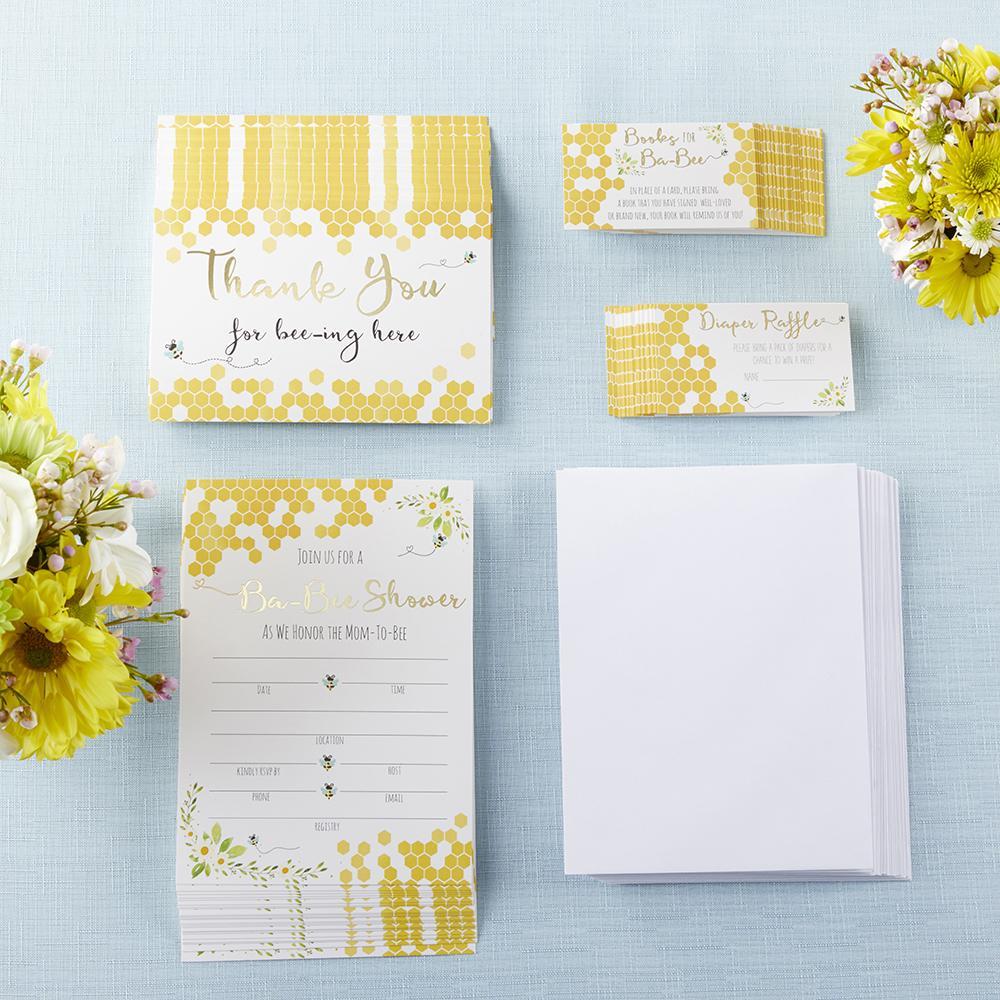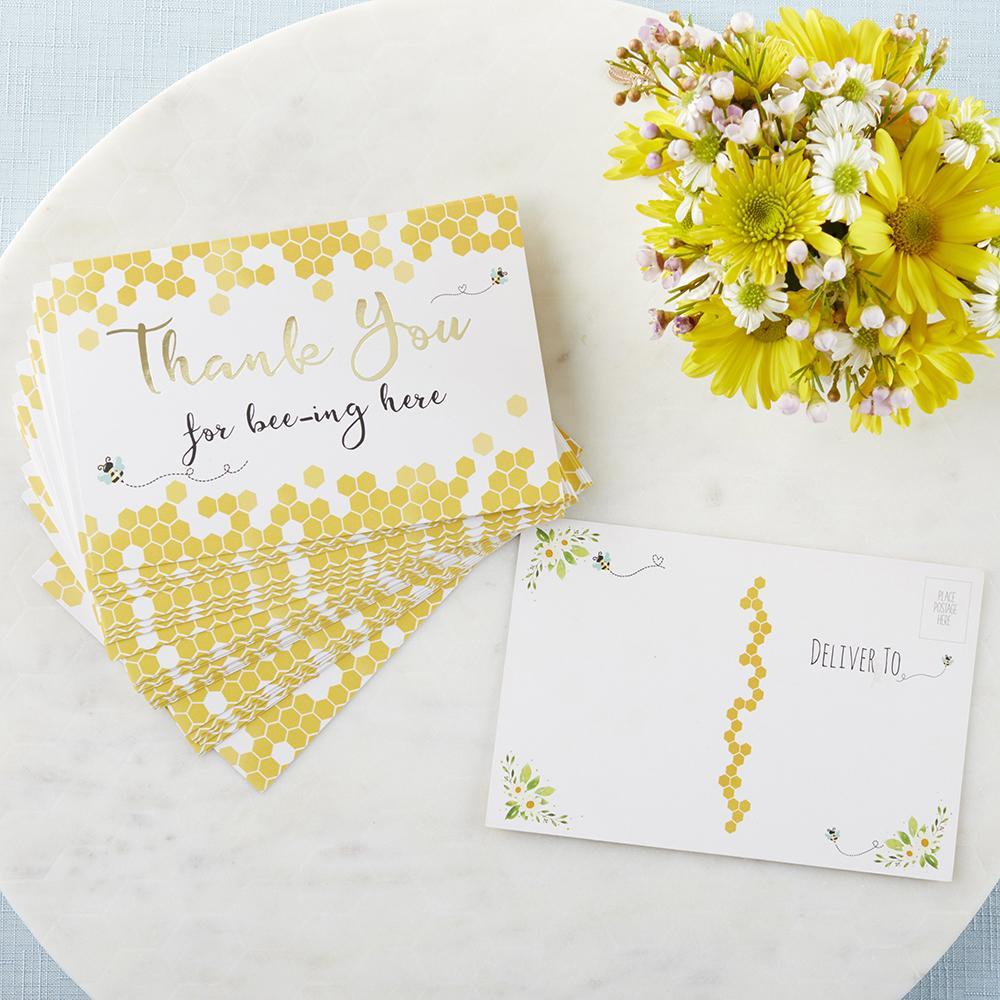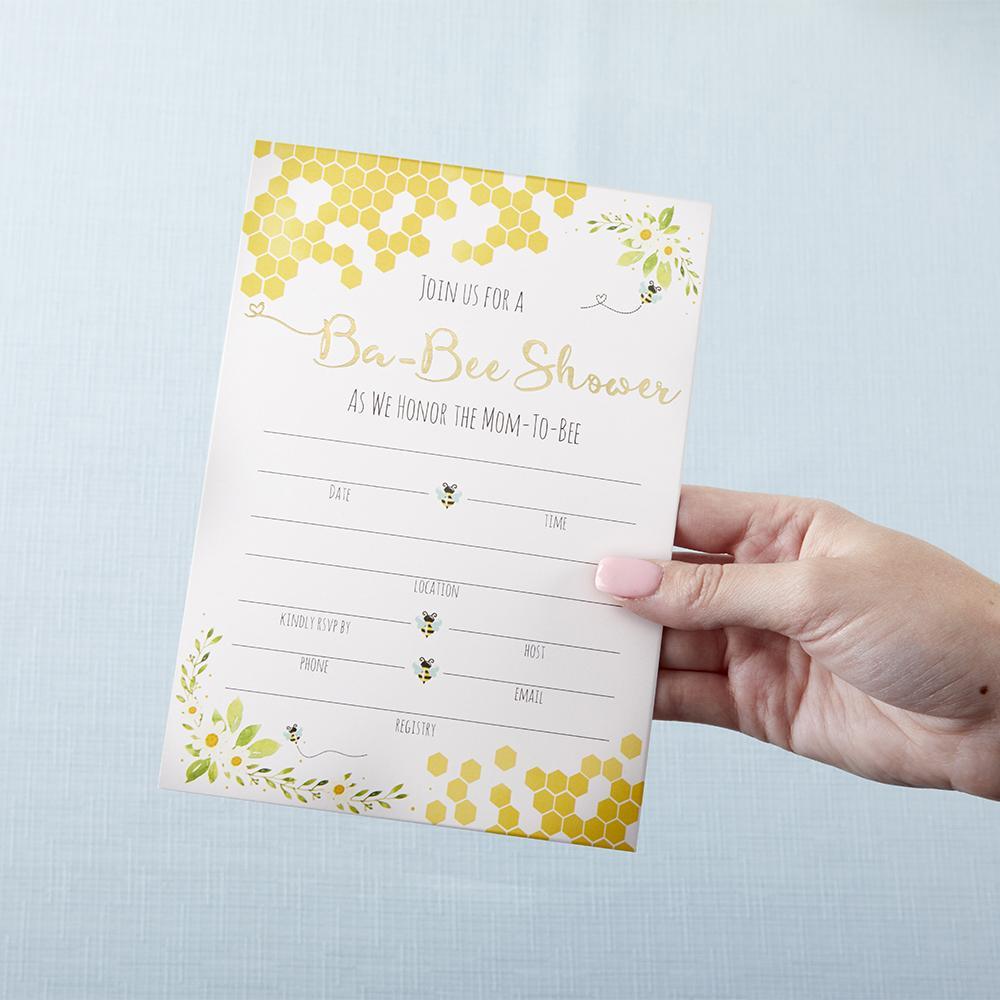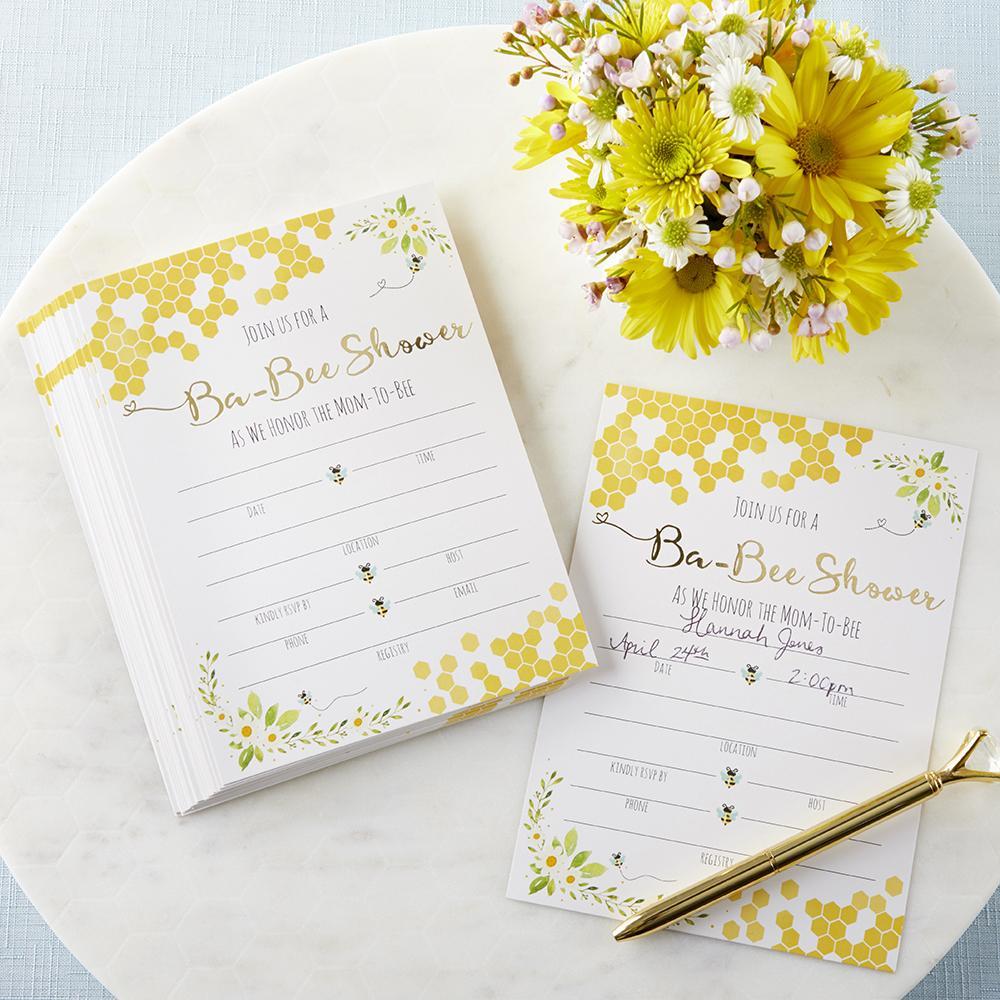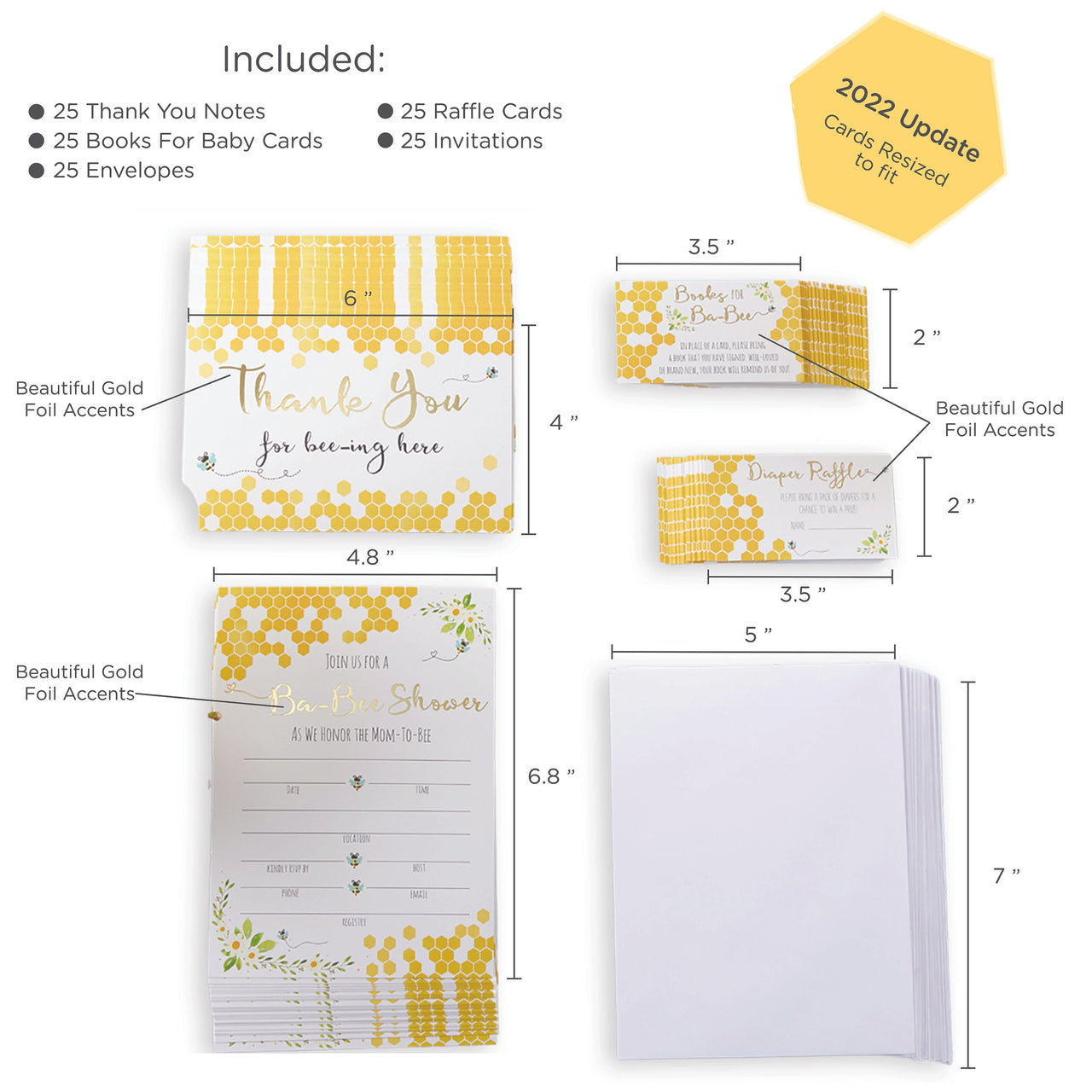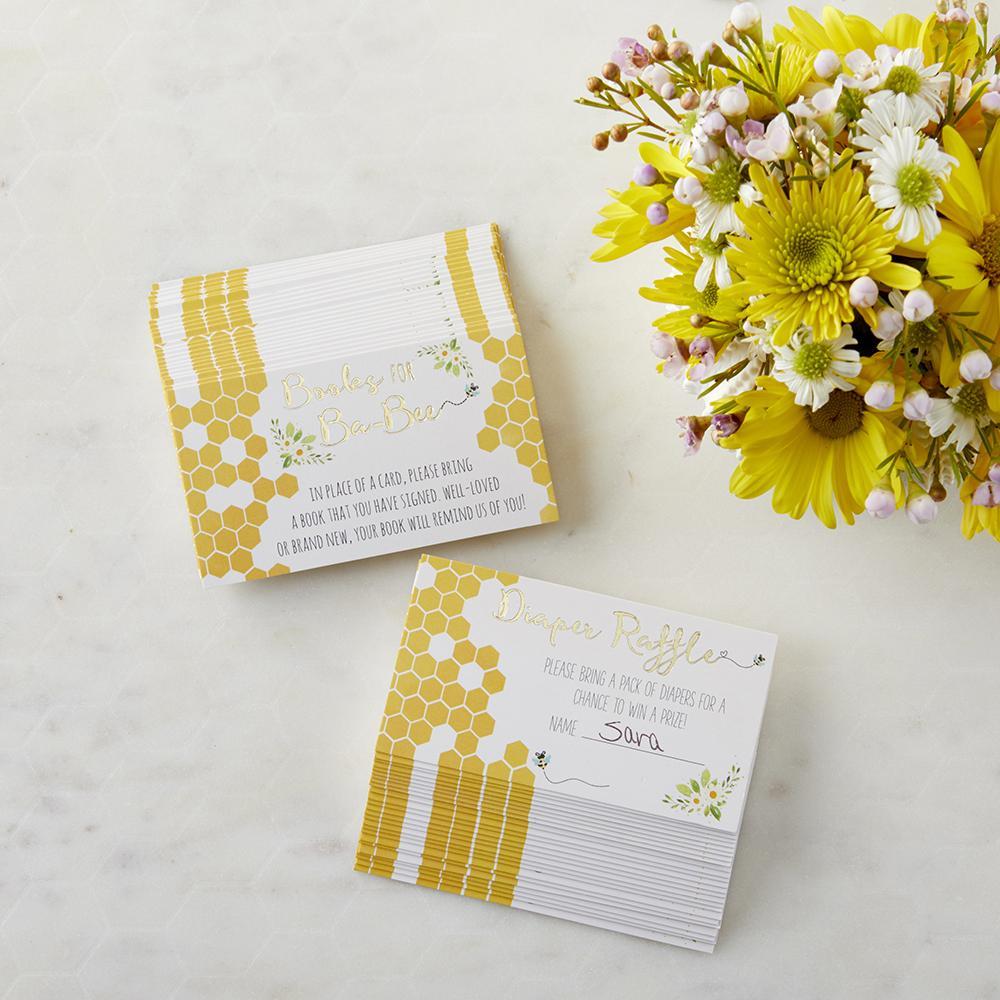 Welcome your friends and family to your bumble bee baby shower with special invitations for the big day. All the buzz will be about your party with honeycomb invites that display the details of the occasion. Don't let stress bug you down on picking the perfect baby shower theme. You're sure to bee happy with this sweet as can bee bundle.
As luck would hive it, this exclusive package also includes a set of thank you cards to express your gratitude to your guests. These bee-tastic thank you notes are sweet as honey and surely tie the theme together. Your baby shower or birthday party gets a creative look with a honey bee design that goes great with matching decorations such as banners and themed plateware for your tables.
Look to Corner Stork Baby Gifts for your next baby shower and birthday celebrations to find the look that's the bee's knees for the occasion. These special designs bring your occasion to the next level and make great props for a photo opportunity that will keep memories alive. Give the thanks your friends and family deserve with this special invitation and thank you note set to express your buzzing gratitude.