Sweet as Can Bee Favor Box (Set of 24)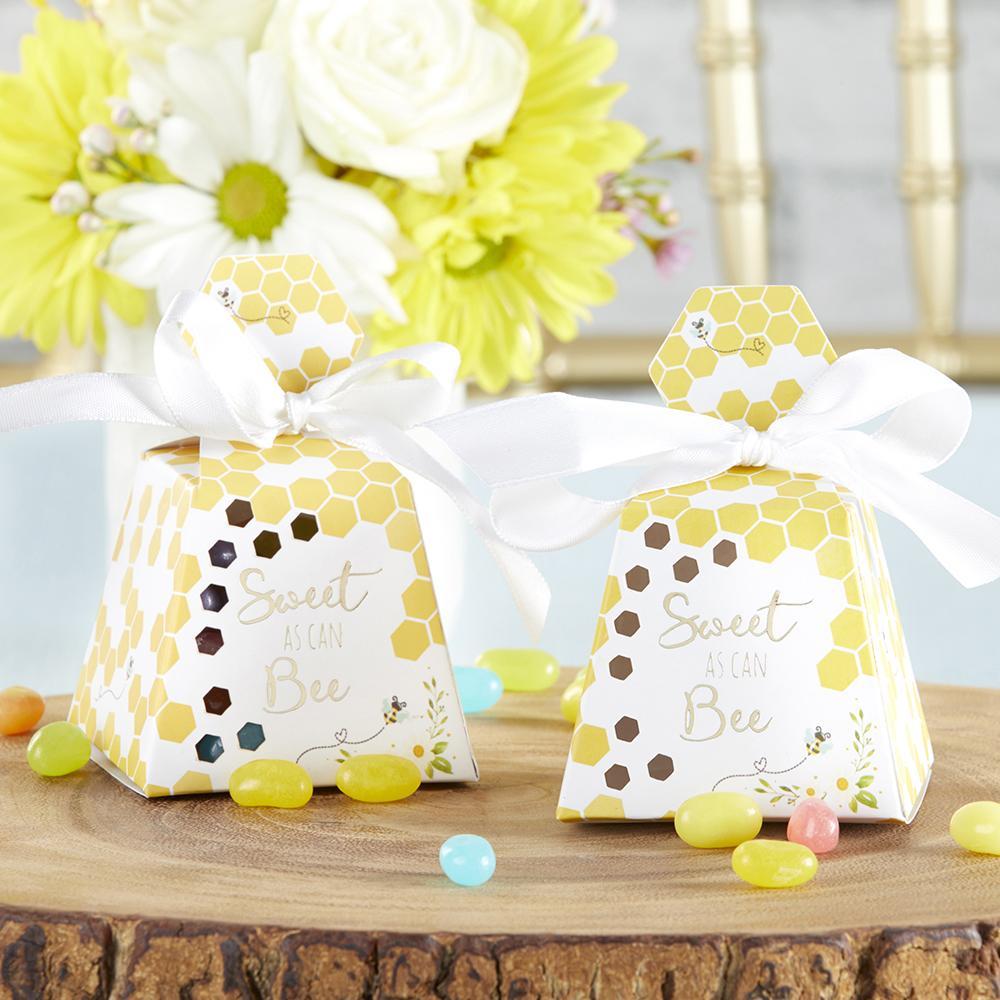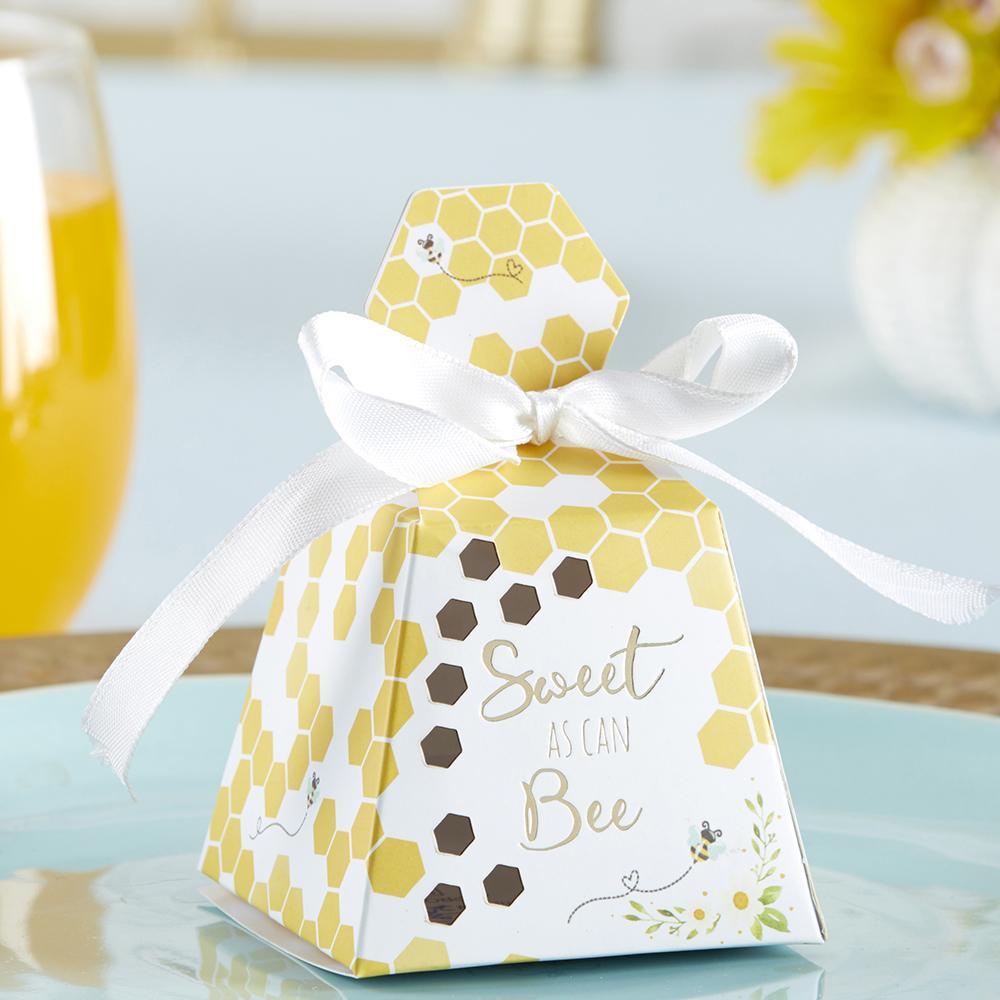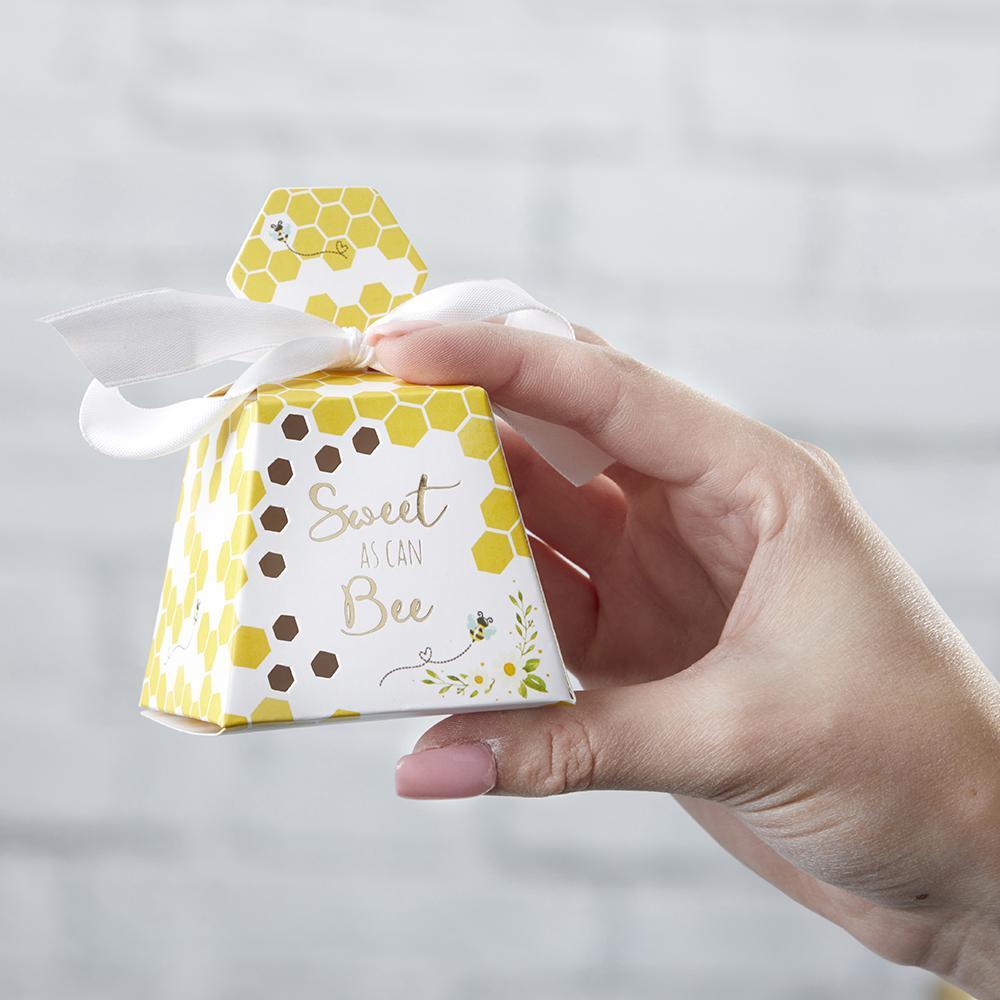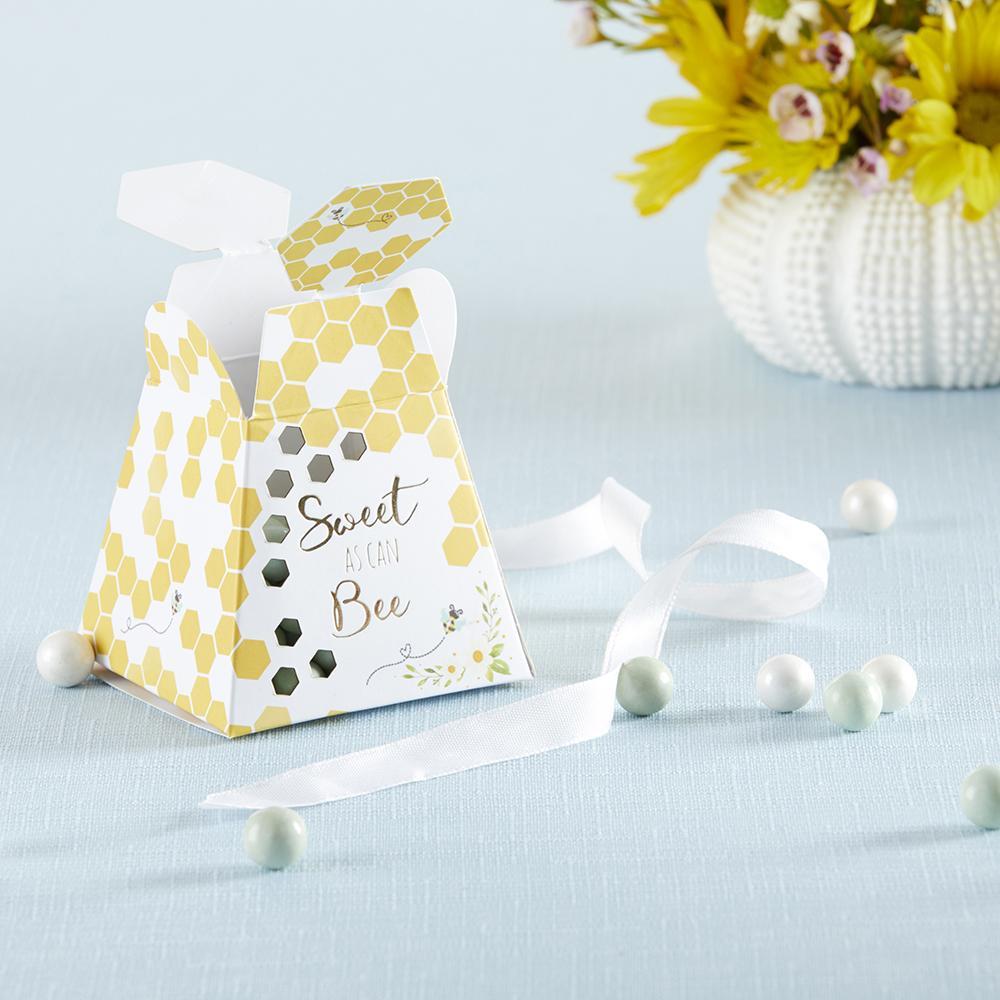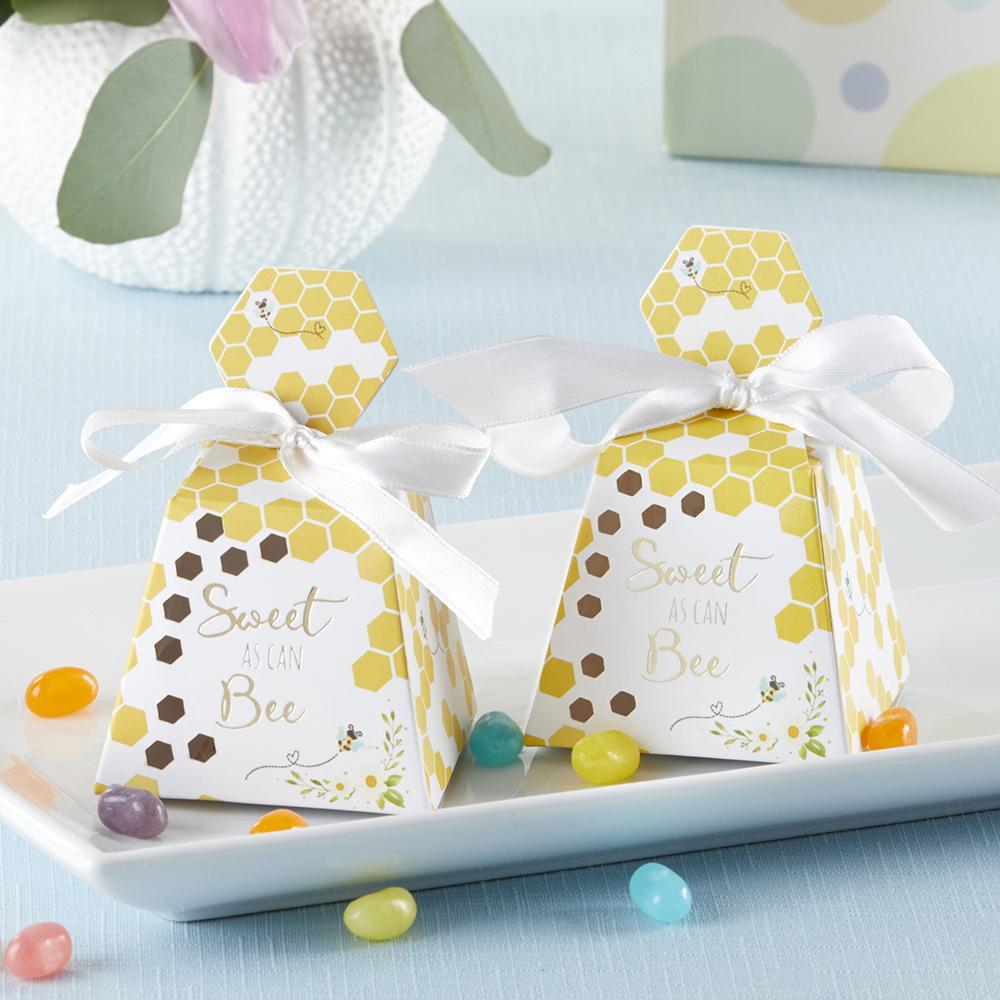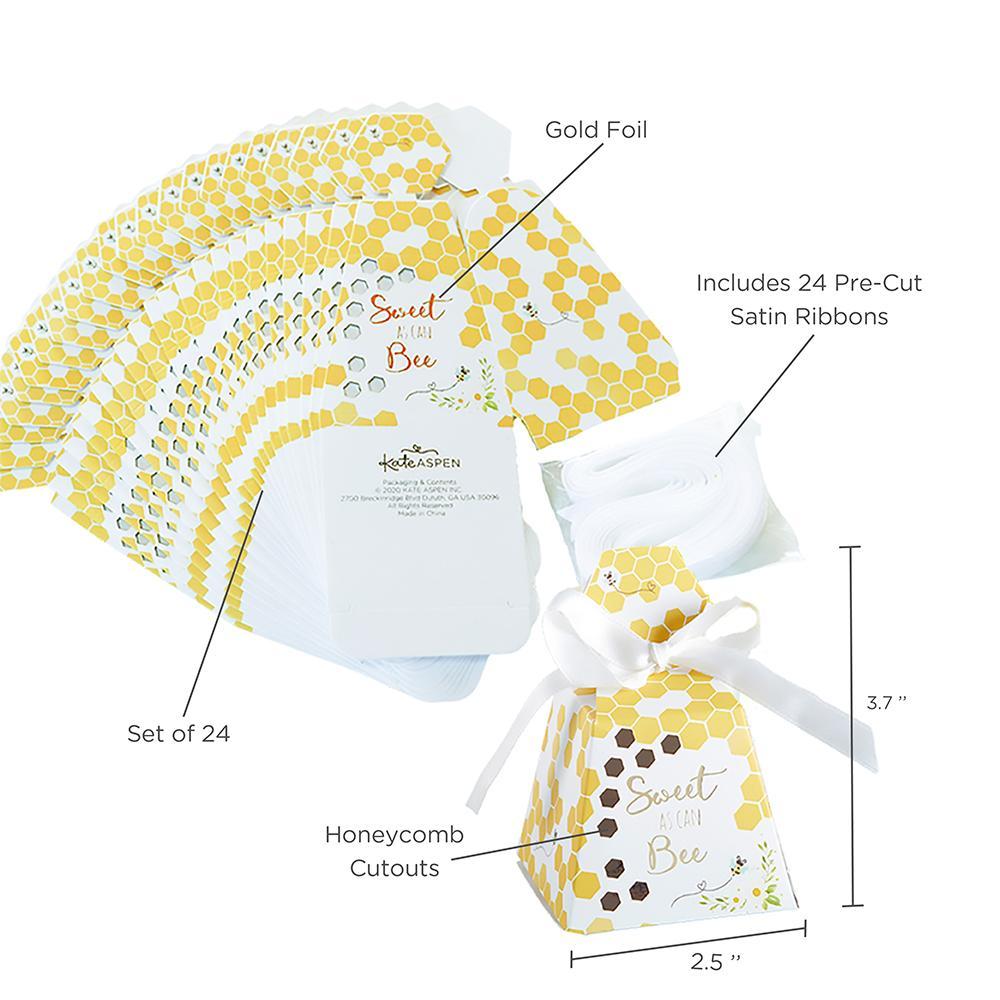 Guests at your bee baby shower deserve a sweet treat for themselves after the party ends. Special favor containers in a honey bee theme can be filled with candies and other honey sweet goodies for your friends and family to enjoy when they leave. Bee-fore your house is swarming with guests, you can easily assemble these whimsical boxes to display at your party favor table for convenience and ease.
This set of 24 containers feature white ribbons to cinch the look together and create a pretty appearance you will pollen in love with. The bee-tastic design is truly sweet as can bee to accent a honeycomb baby shower or birthday party. With matching signs and decorations from Corner Stork Baby Gifts, your perfect party is sure to buzz to life and create new memories to photograph and admire.
These paper favor boxes can be disposed of or reused by your guests for storage. The lovely honey bee style bee-utifies the look to pair perfectly with your decor. Choose candies or mints to fill the boxes and invite your guests to take a favor to enjoy during the occasion or when they're heading home.