Sweet as Can Bee 7 in. Premium Paper Plates (Set of 16)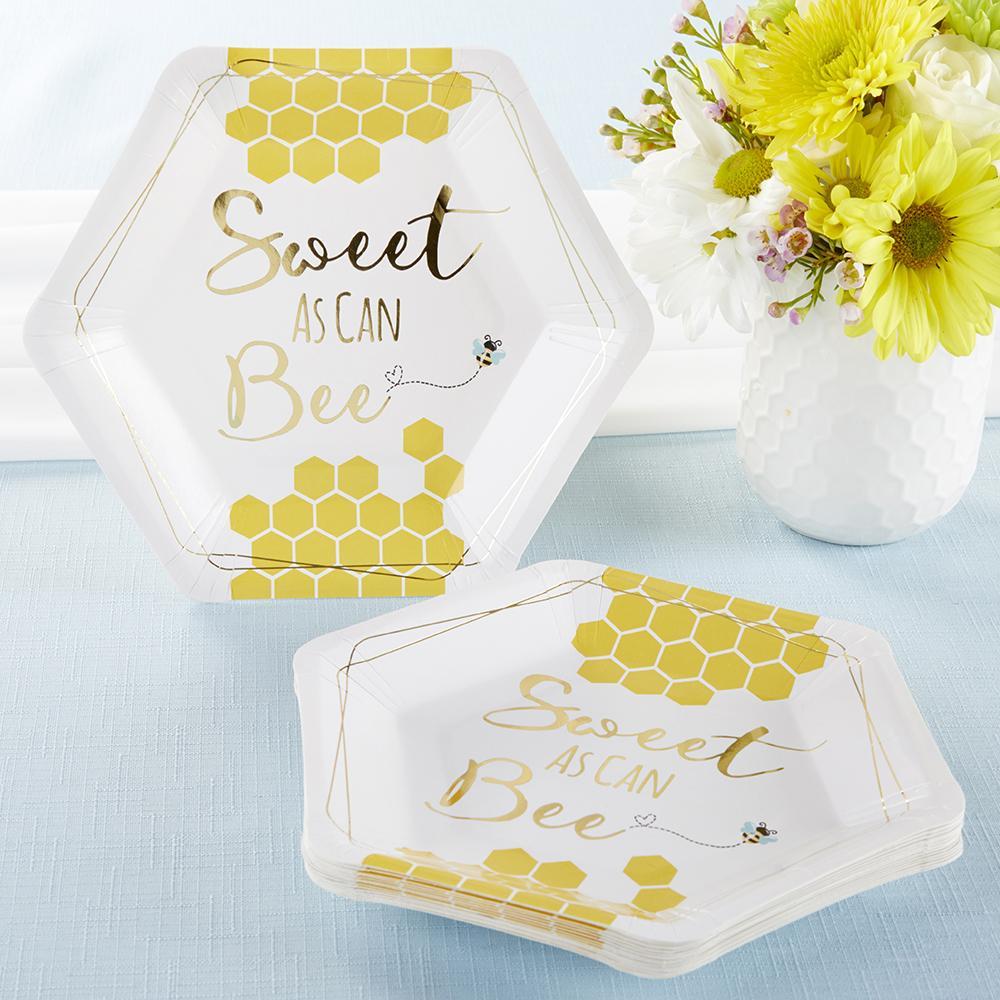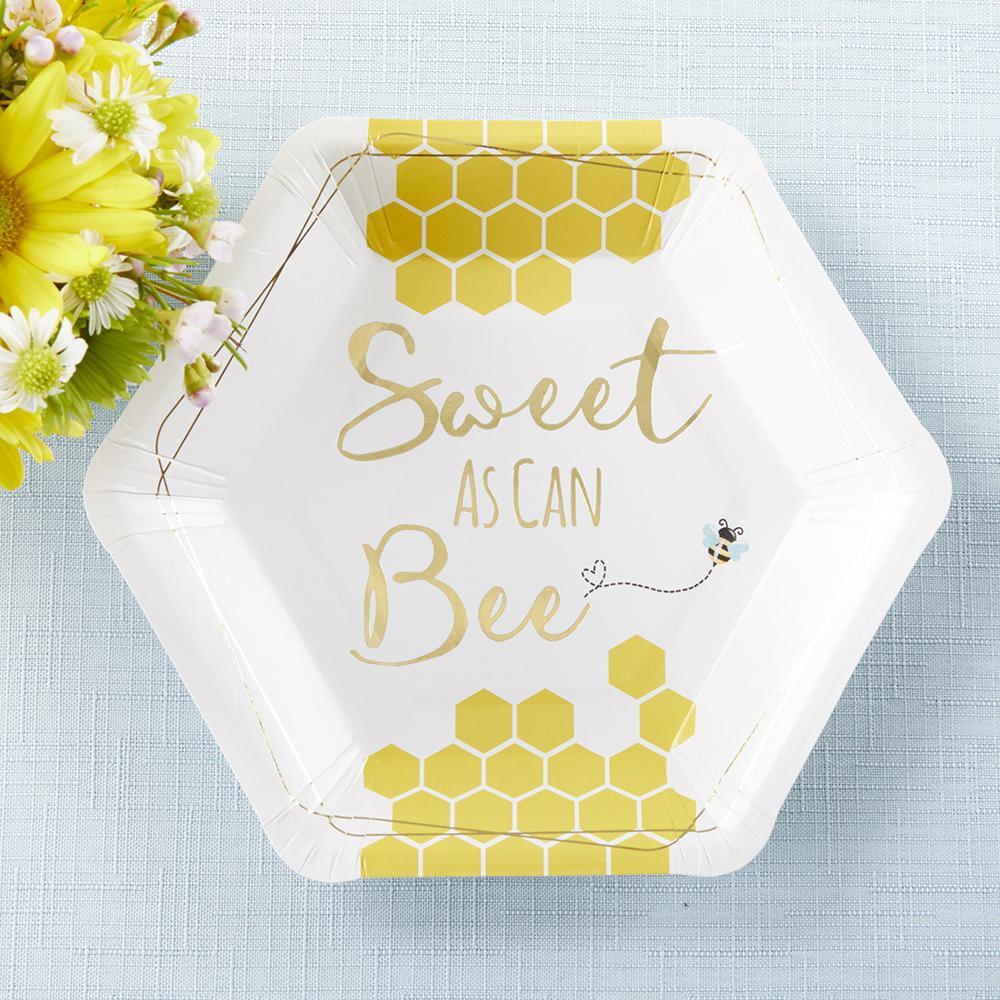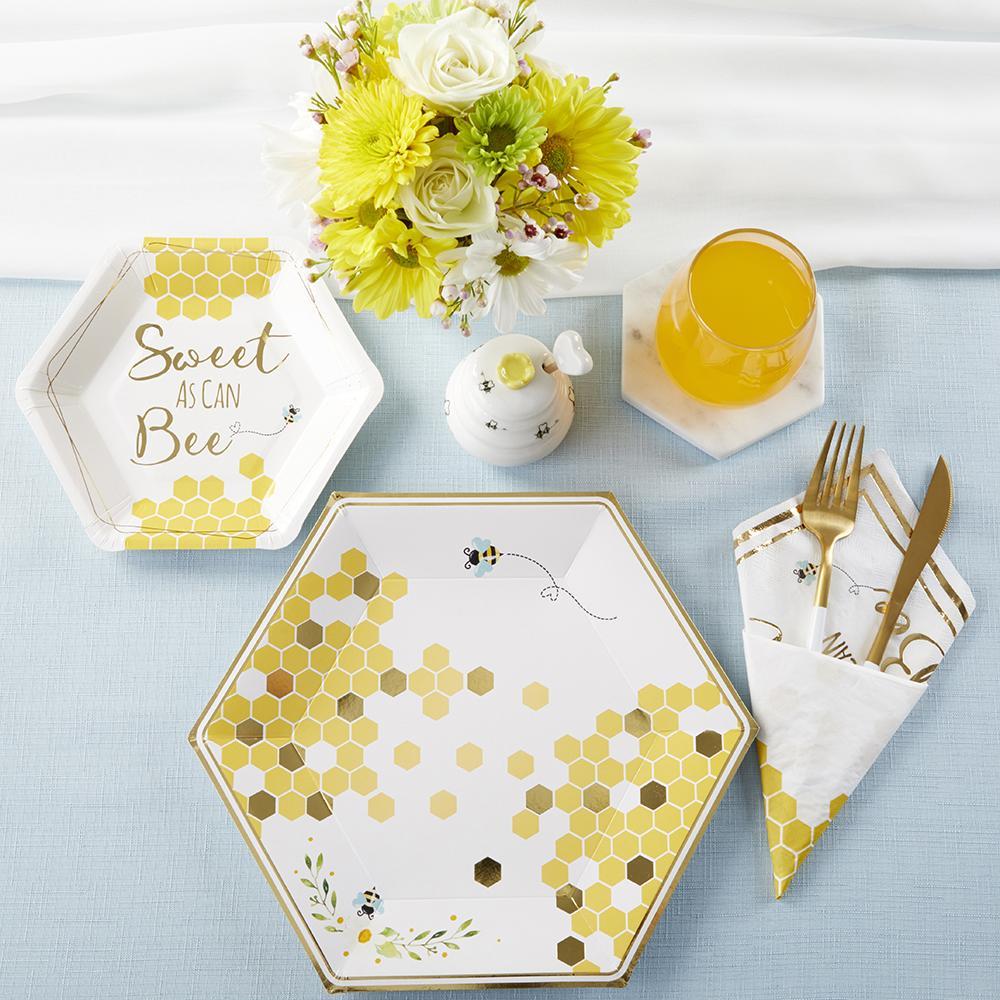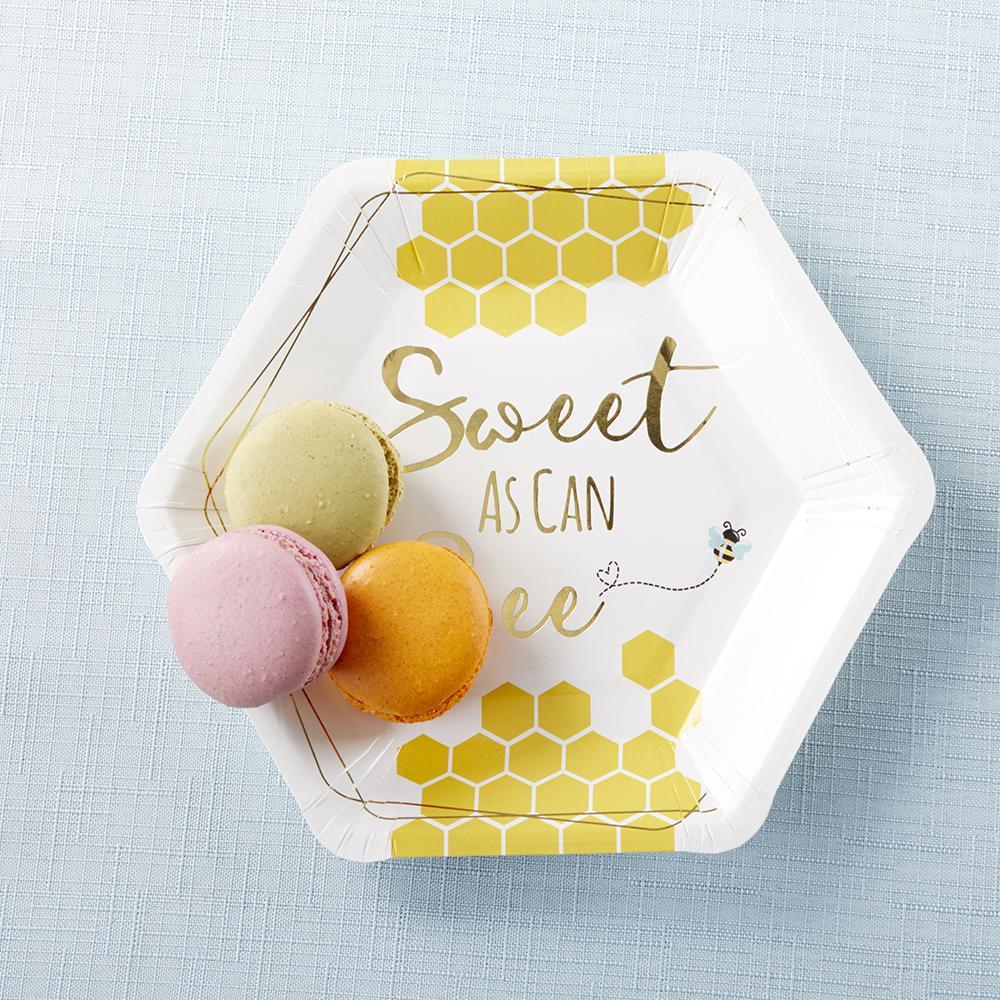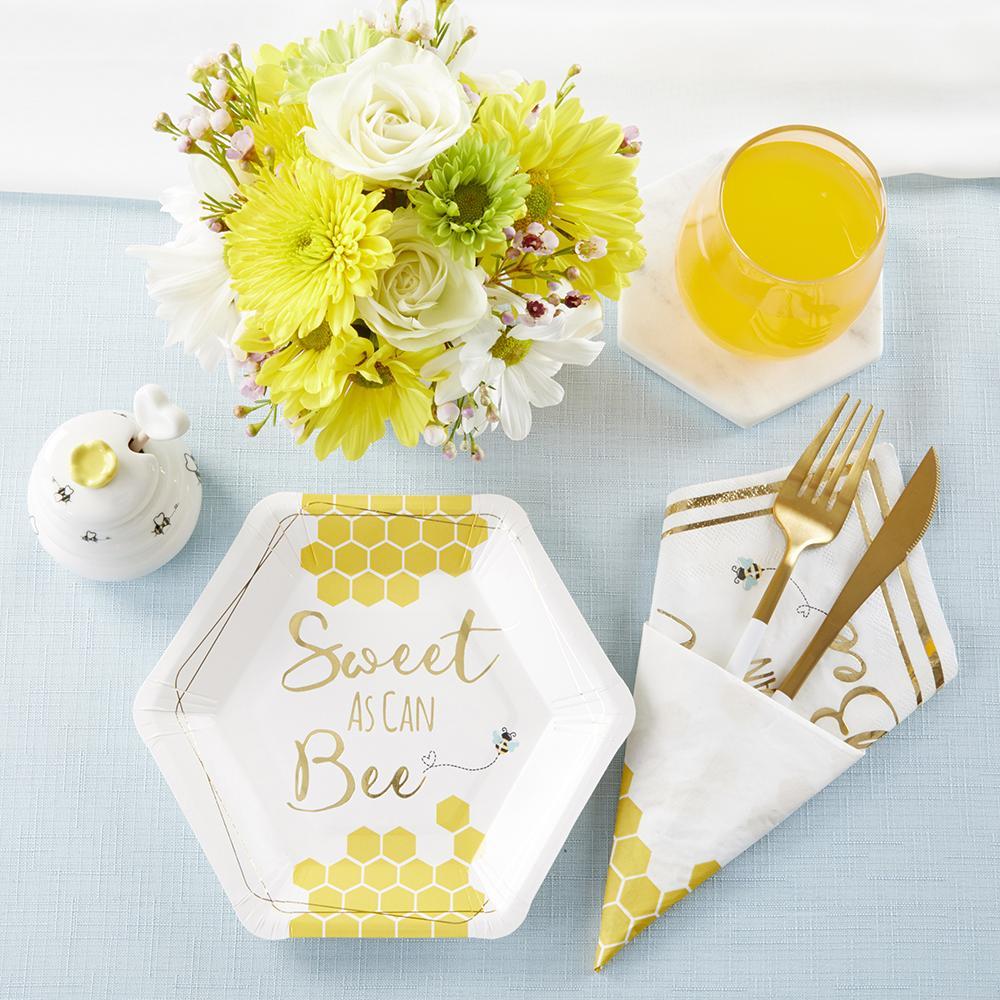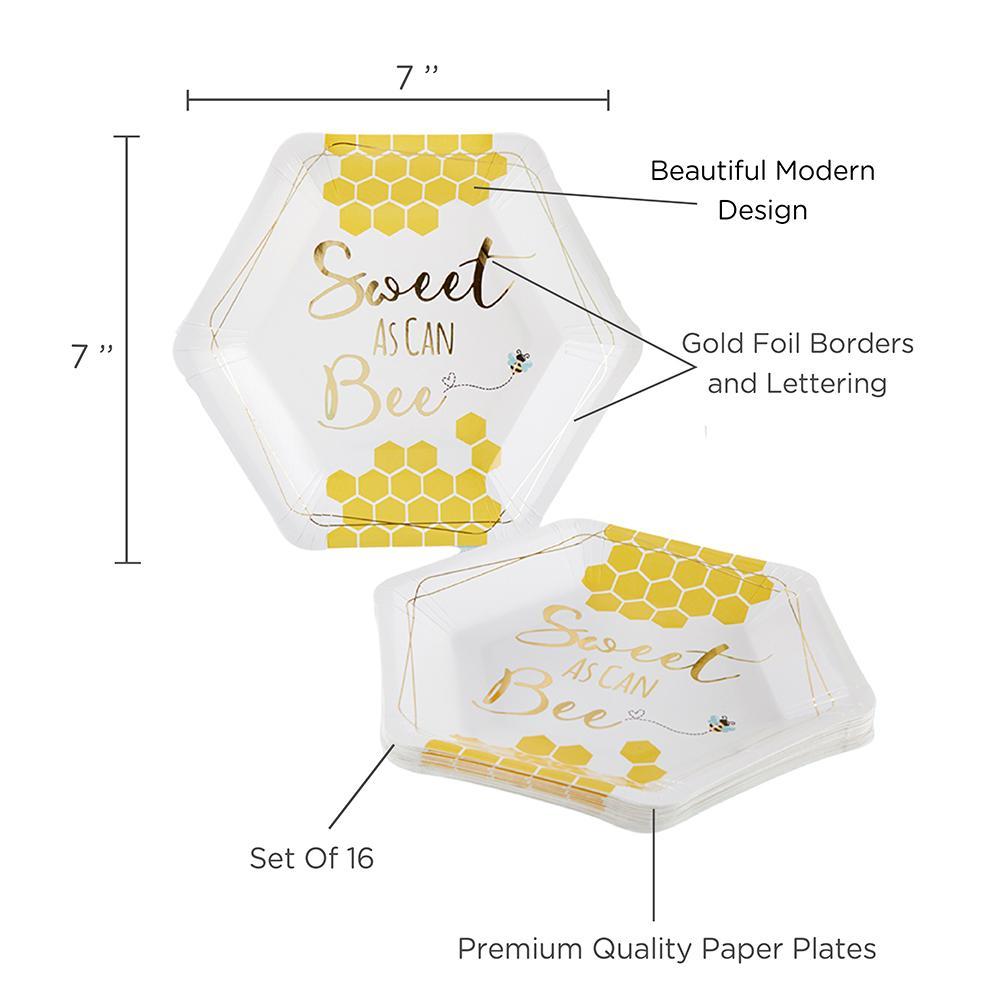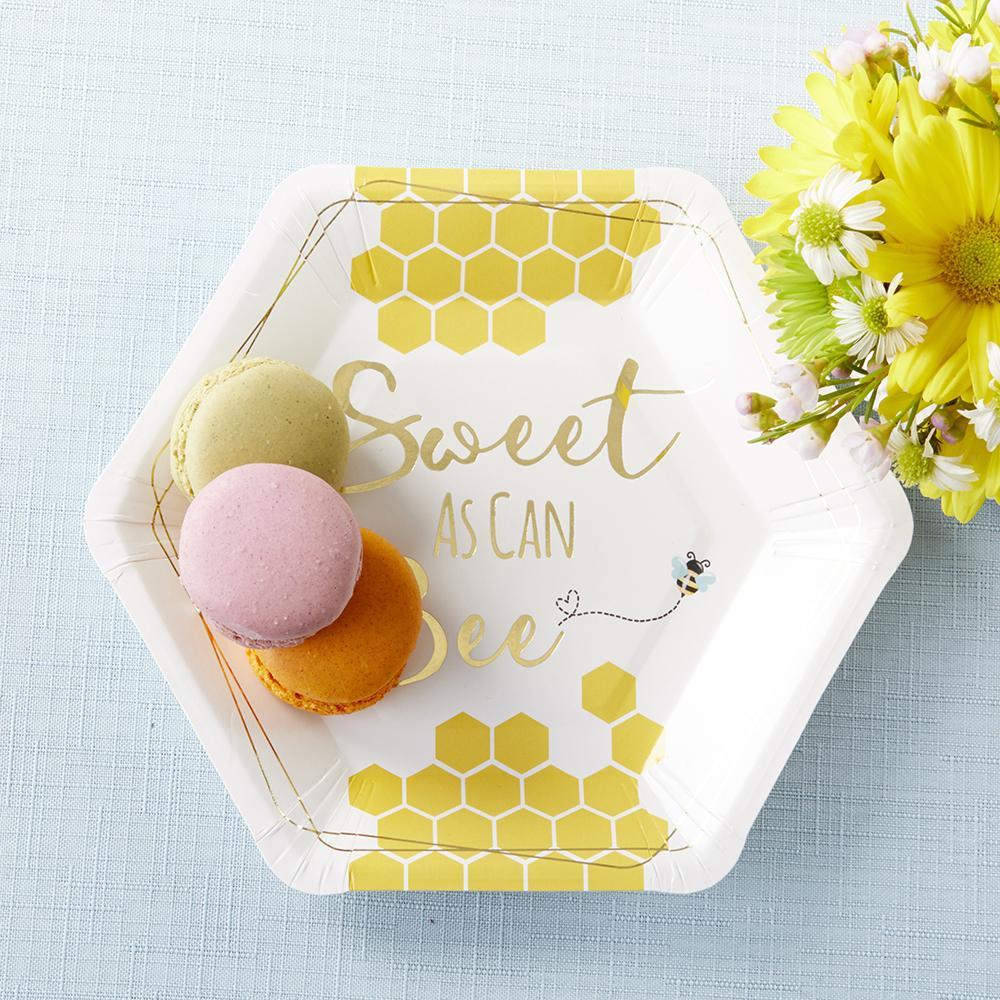 Time is honey, and disposable paper plates take the fuss out of setup and cleanup at your baby shower or child's birthday party. The 7" design with a honey bee theme is as sweet as can bee for small bites and dessert. Instead of washing dishes and risking a plate breaking, choose a fun paper plate for your celebration.
This sweet as can bee disposable plateware looks perfect with matching cups and napkins for bee-utiful place settings. When you're as busy as a bee, another option is to place these plates by buffet stations for your guests to grab their own delicious treats as the party goes on. Your friends and family can also take home leftovers on these themed honeycomb plates to enjoy after the celebration ends.
Make your party unique with decorations and designs from Corner Stork Baby Gifts. When you're in a pinch for instant celebration themes, look no further than these ideas that look great in pictures and also will create lasting memories for you, your friends, and family alike. They're the bee's knees so bee more than basic with a charming theme that serves a purpose.