Simply Enchanted Small Unicorn Porcelain Bank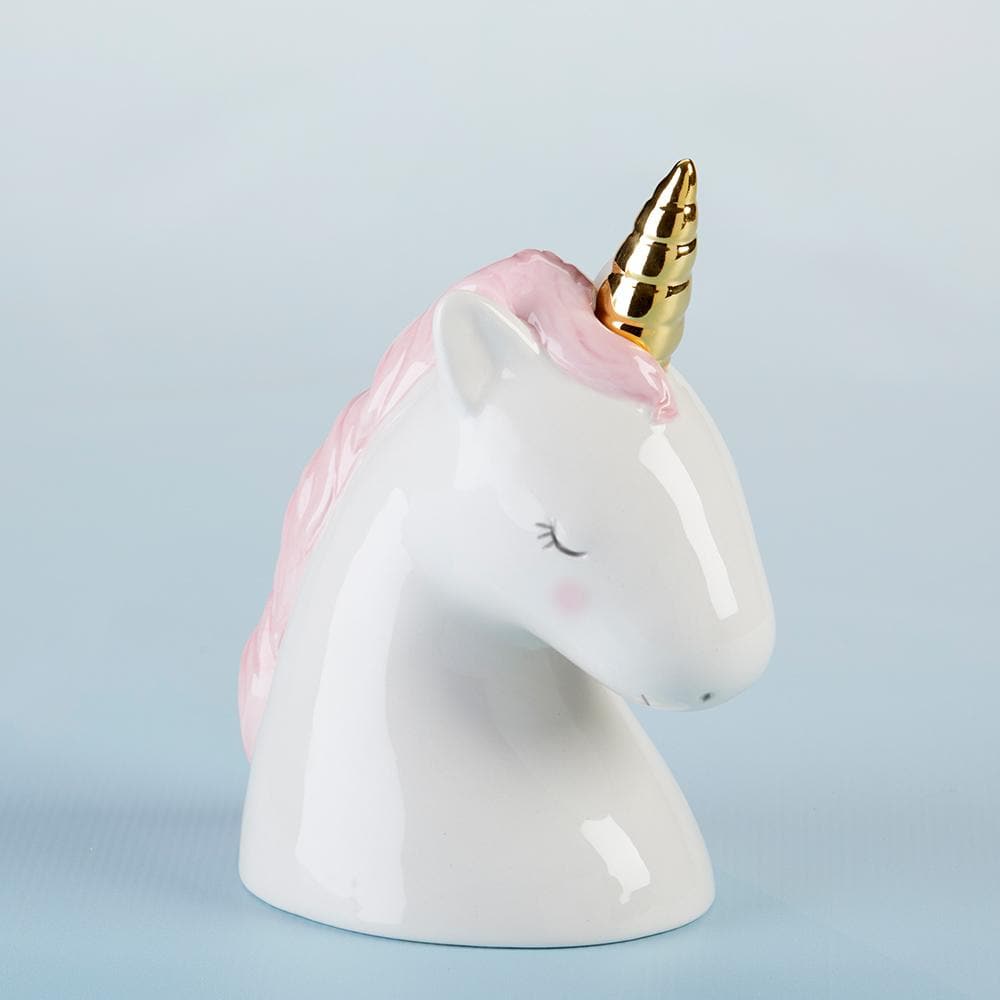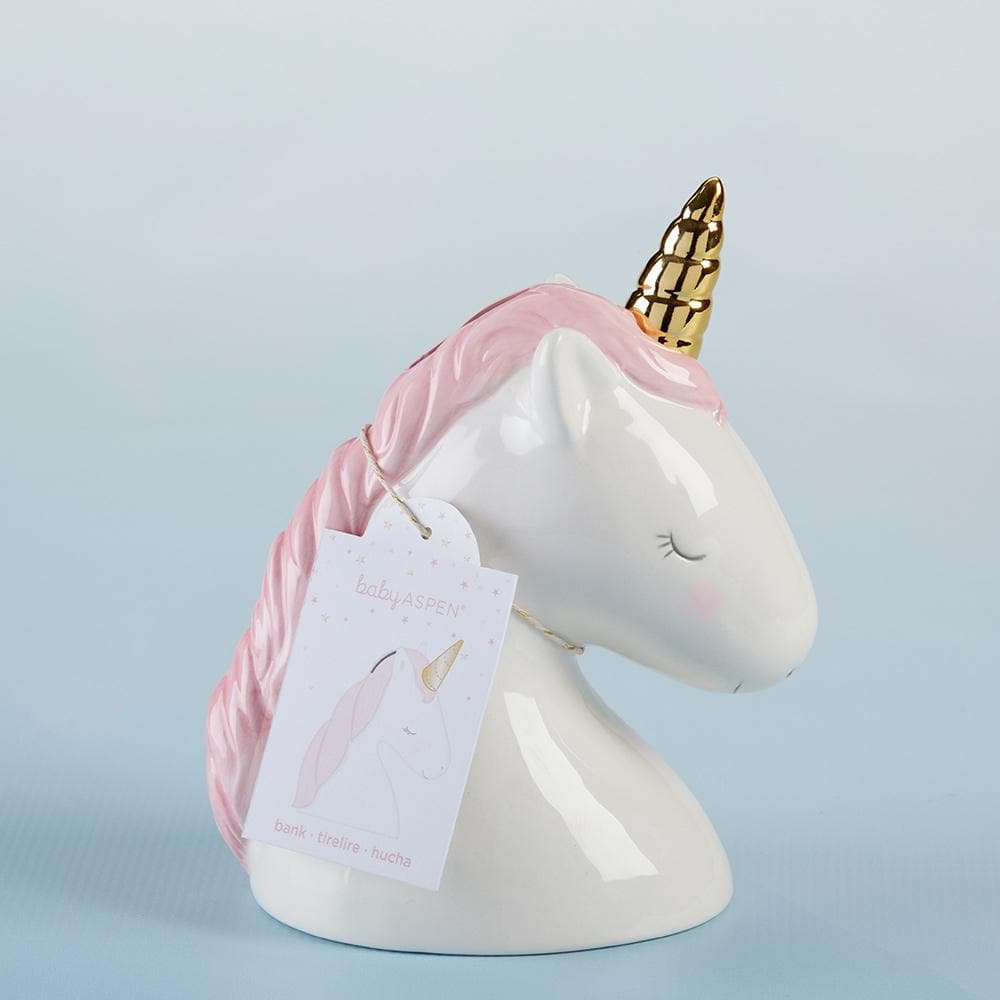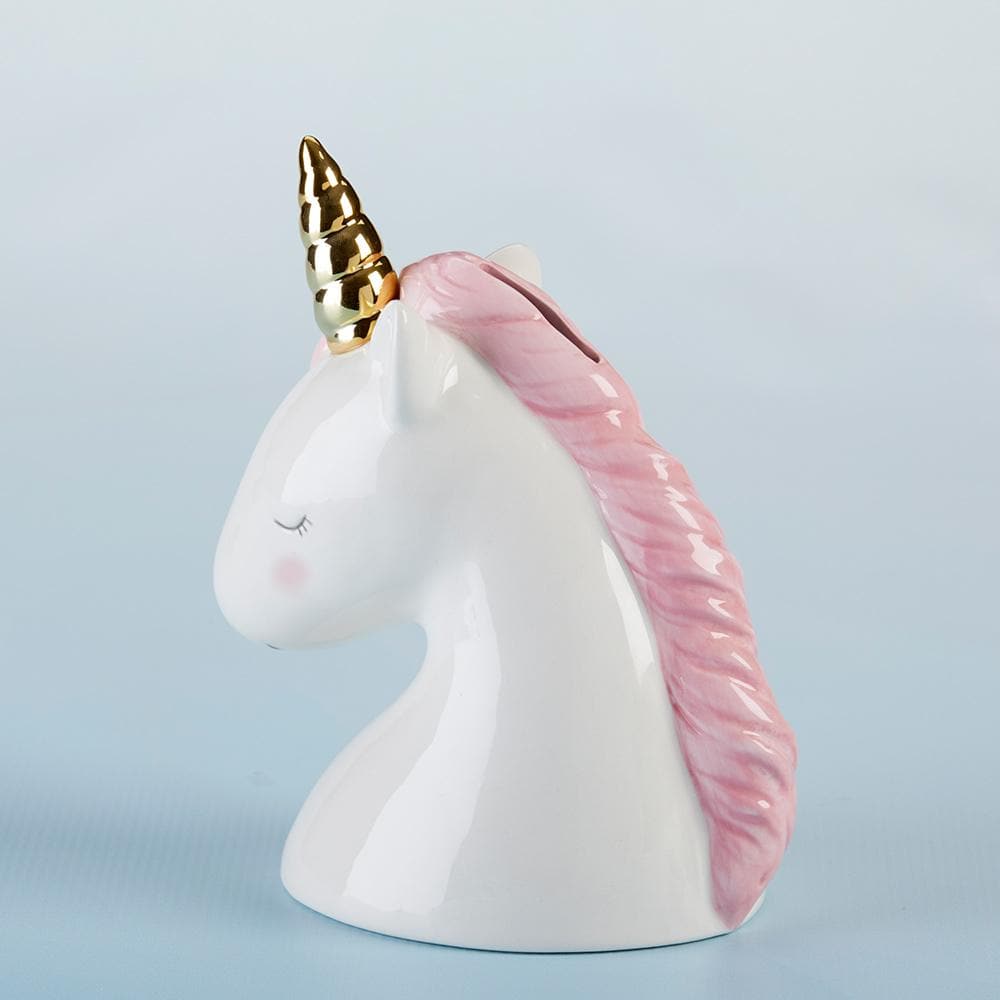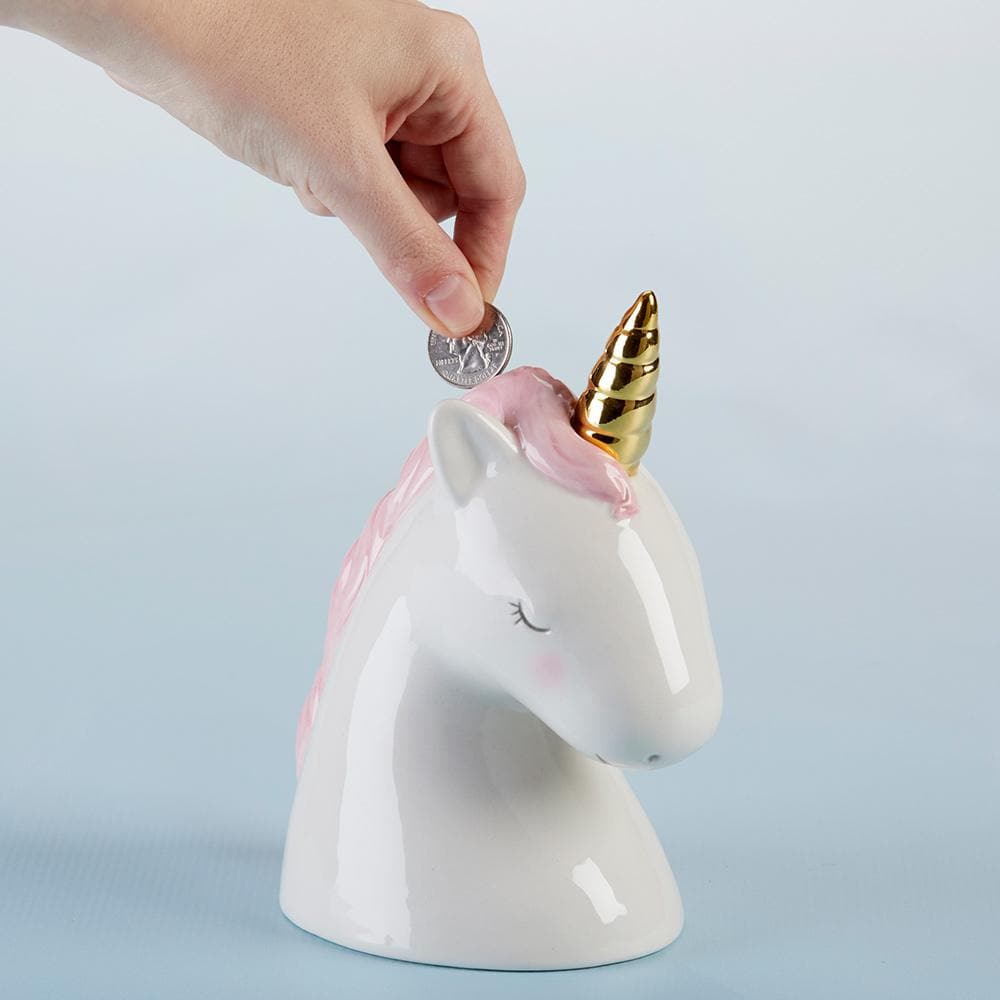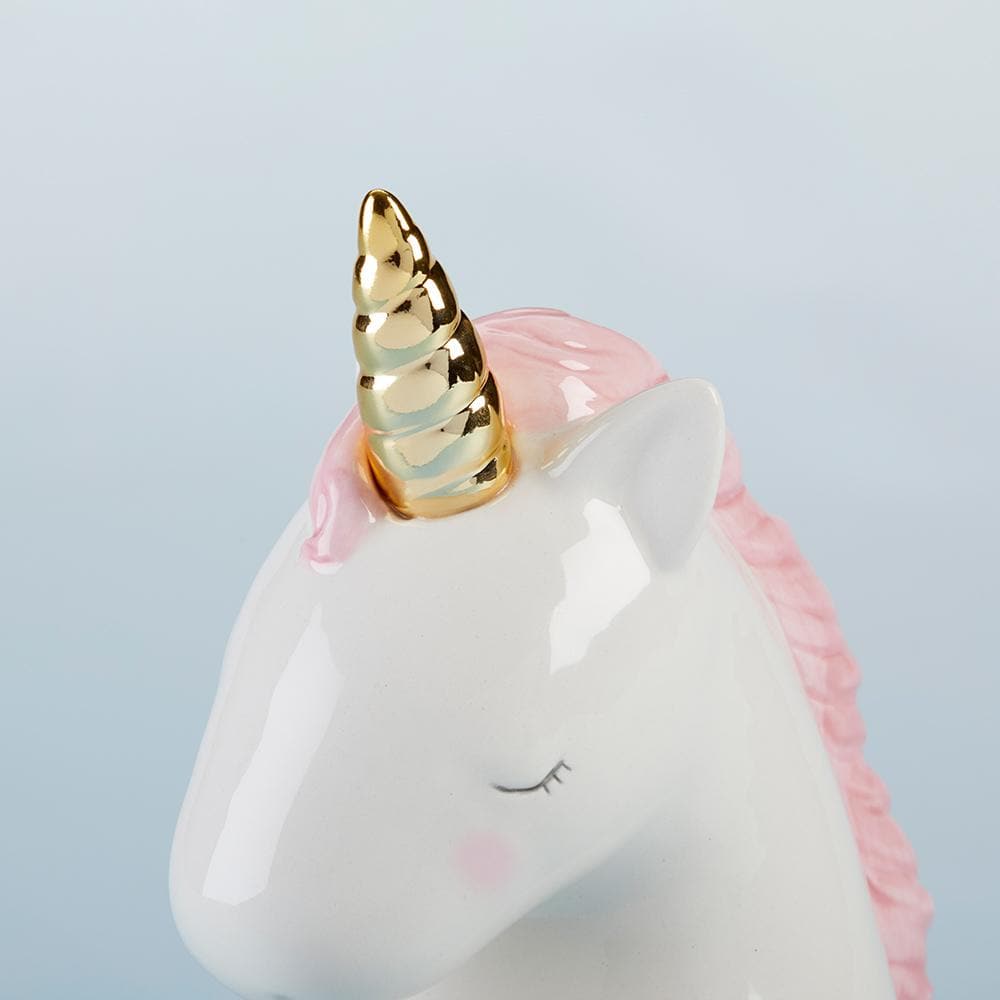 A unicorn is a symbol of magic and wisdom that your little one needs to see to believe! Our Simply Enchanted Small Unicorn Porcelain Bank from Baby Aspen is a great baby shower gift and birthday present for a child to enjoy whether they're admiring the coin bank from a distance or contributing for family funds. The Simply Enchanted Small Unicorn Porcelain Bank is crafted with a friendly unicorn face that invites your little one to deposit coins in the bank and also can be a nursery decoration for a magical themed room. You can invite your child to bring coins that adults can place in the bank if it's too tall for them to reach. Baby Aspen is exceptional for finding a unique present for babies and new parents to enjoy and make their lives easier through the growing process. This unique gift is everything a family could use and not think of to decorate a play room or a nursery. The unicorn coin bank is a great gift for a baby or a little girl who wants magic in their room! This glittering bank is friendly and inviting for learning opportunities such as responsibility and importance of saving.
Features and Facts:
Color(s):
Pink and White
Materials:
Porcelain
Details:
Sculpted Unicorn head with pink mane and gold foil horn. Packaged with a white box with printed photo, hangtag. Hand painted porcelain. Bank is surface wash only.
Dimensions:
3.94" w x 5.91" d x 7.09" h
Selling Unit:
Individually
Minimum Quantity Without Personalization:
1
Minimum Quantity With Personalization:
N/A
Assembly Required:
None