Silly Soles 4-Pair Sock Set - Girl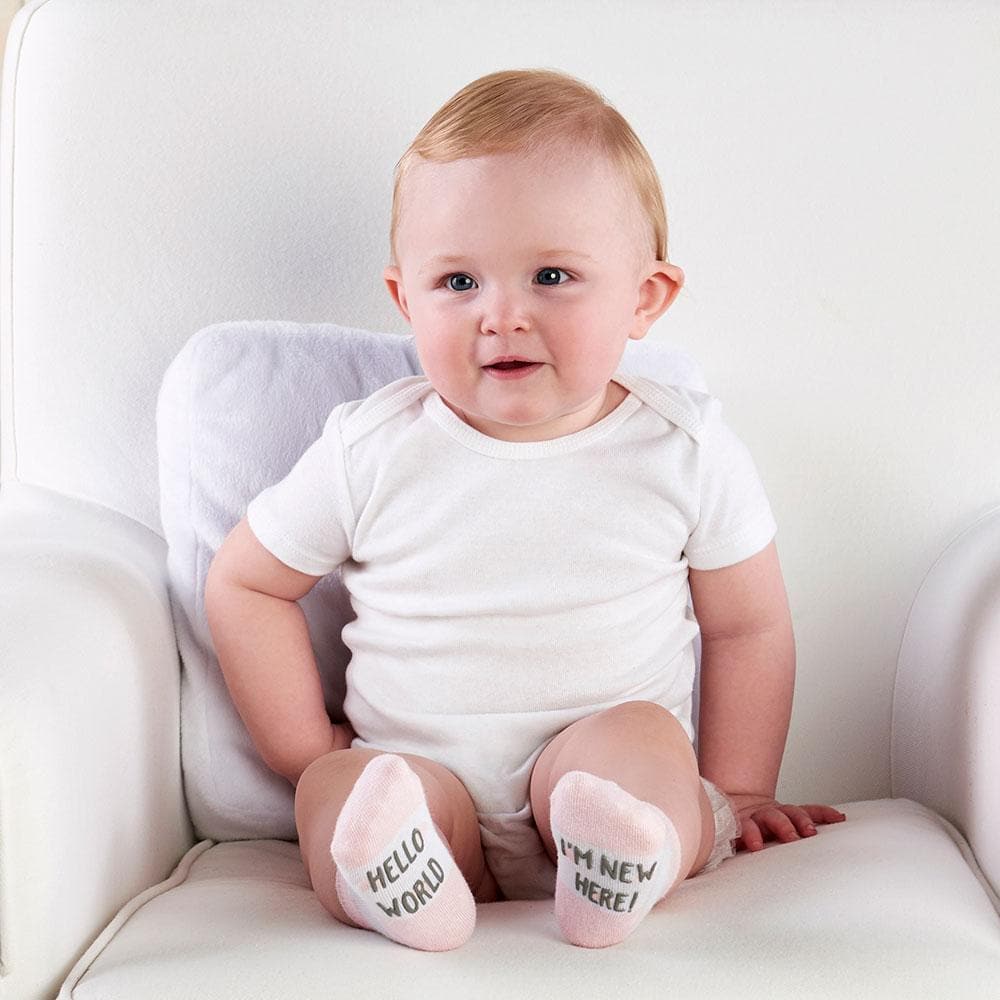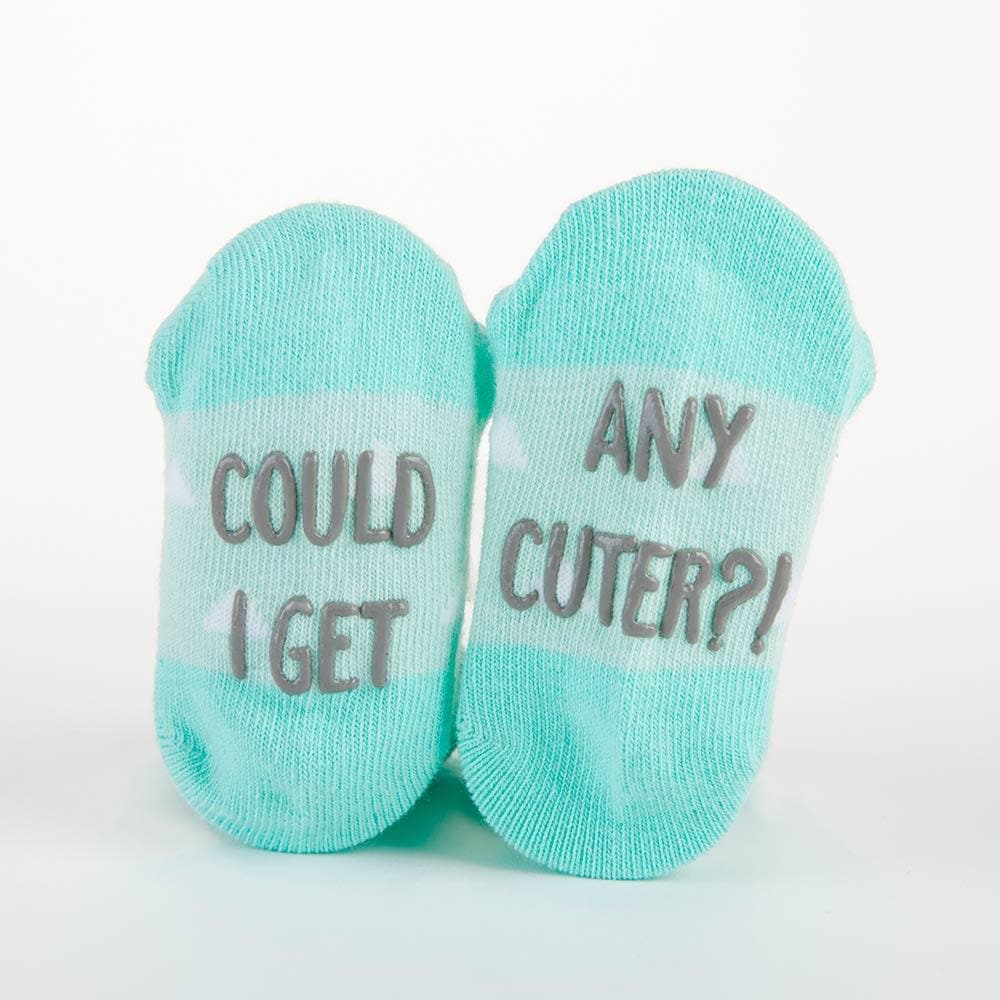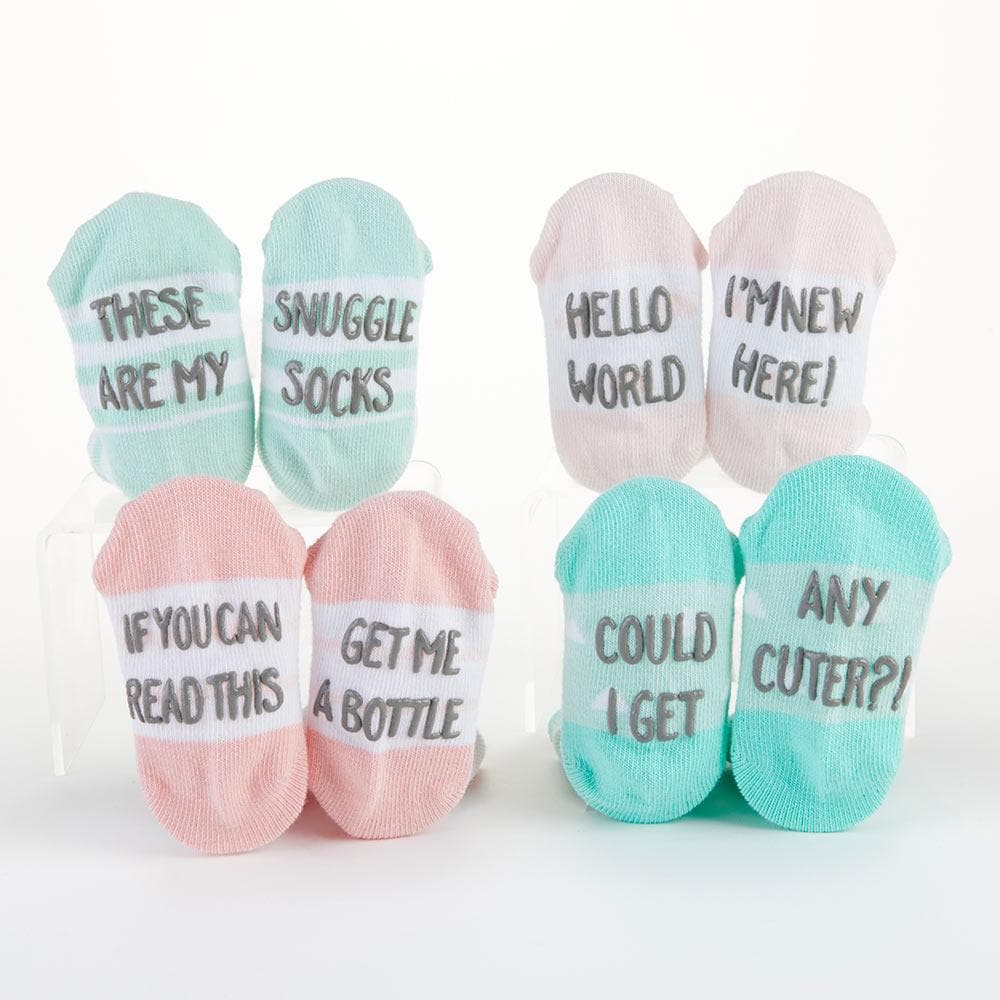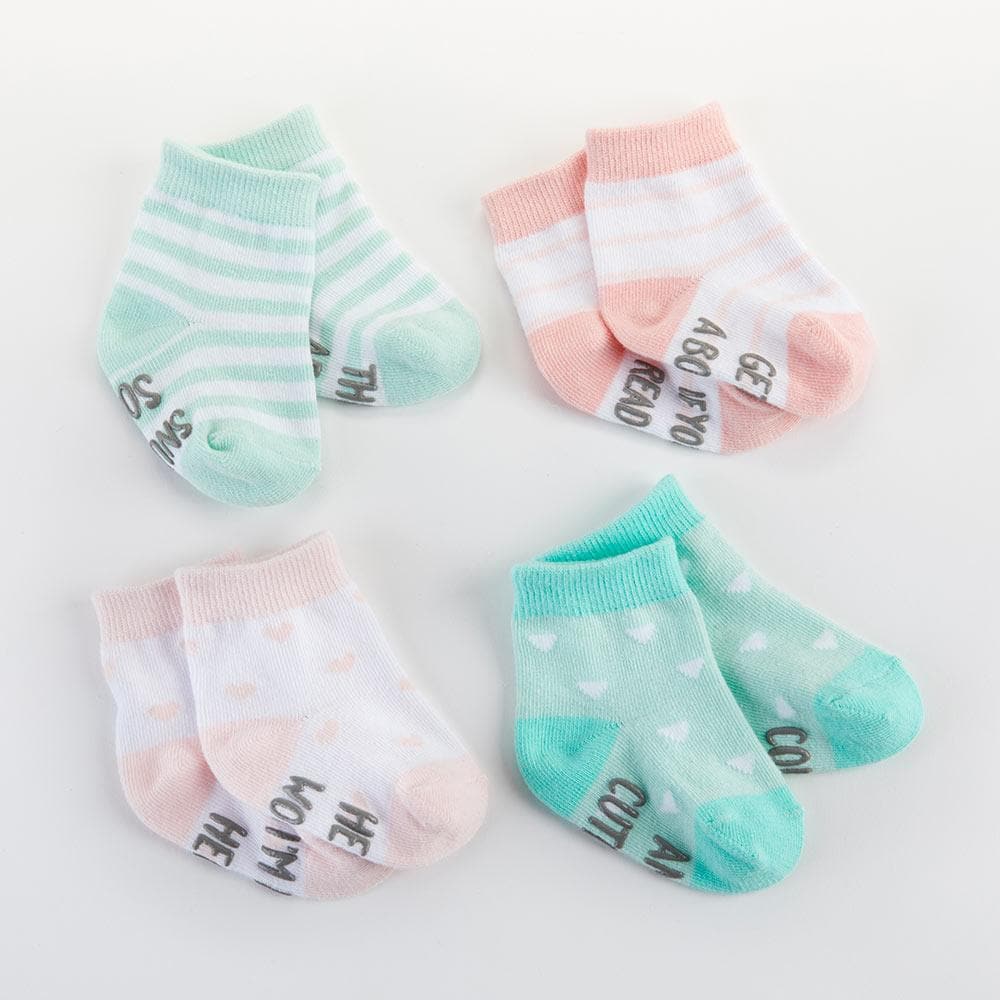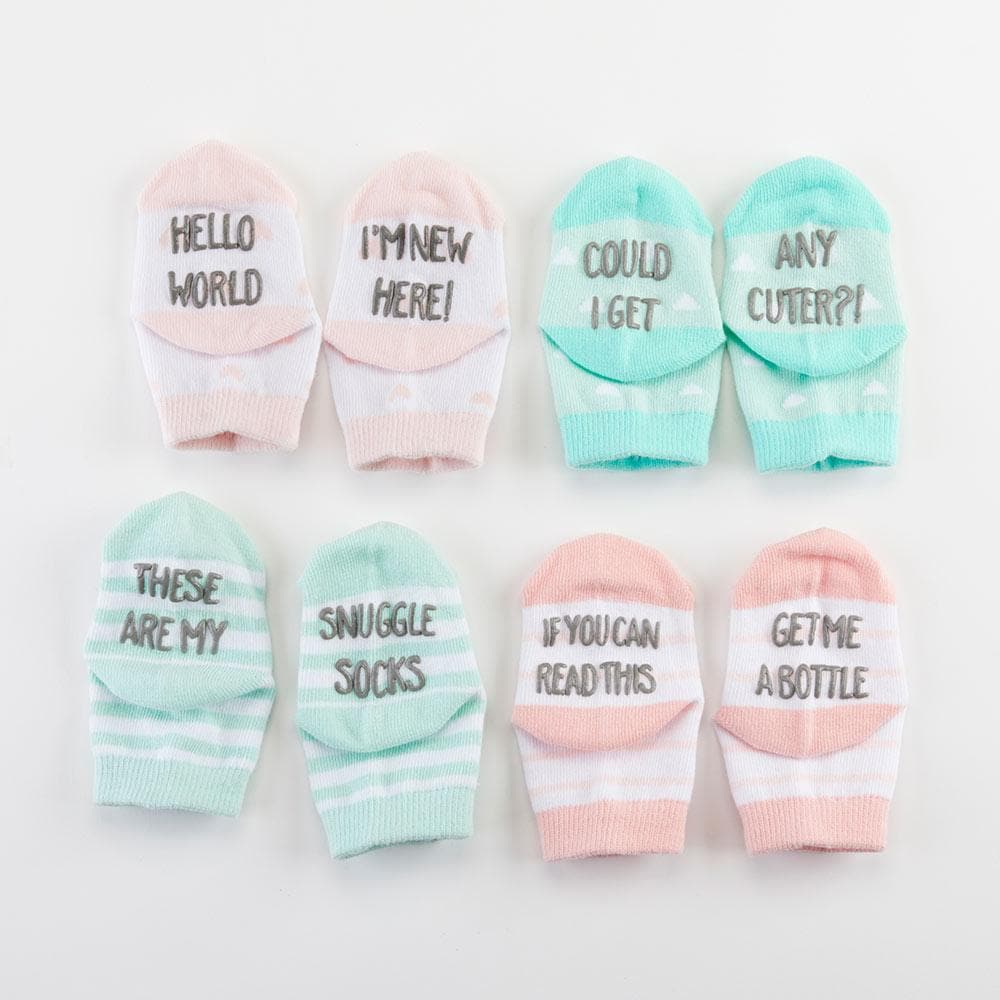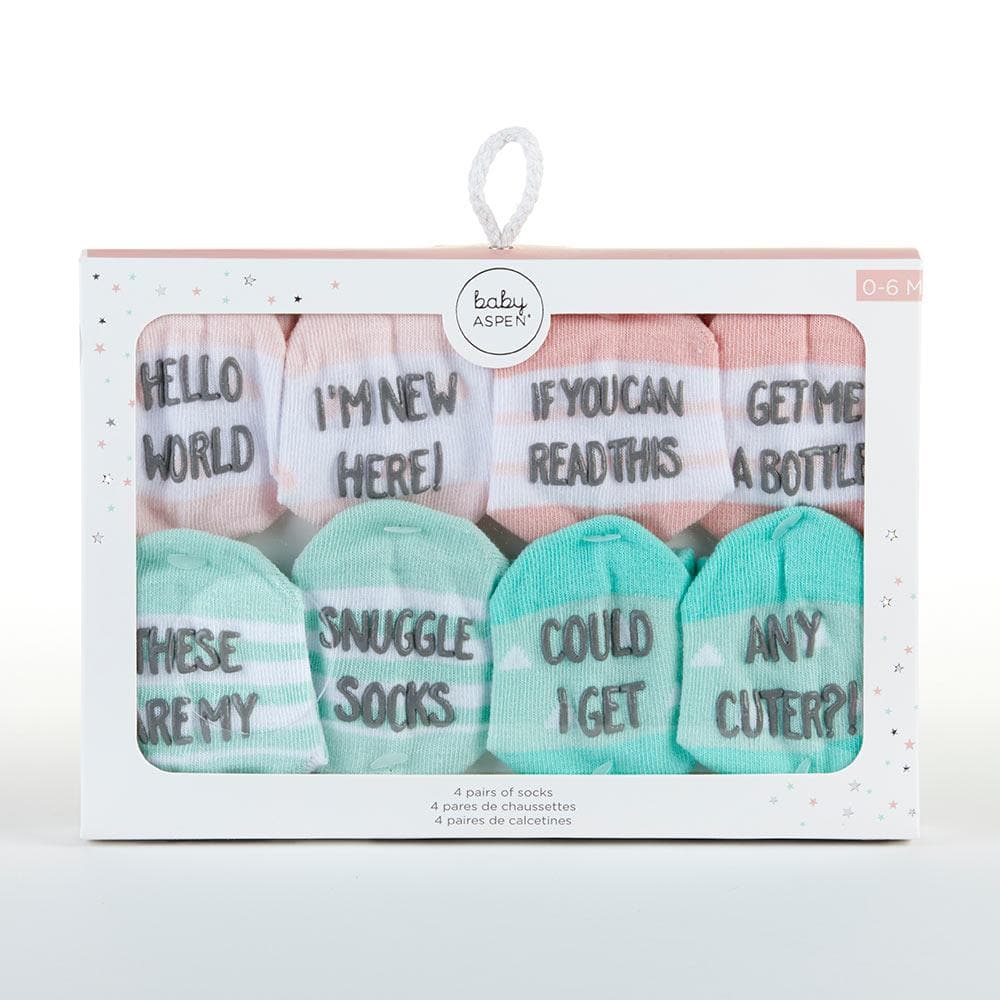 The Baby Aspen Silly Soles 4-Pair Sock Set for girls is the cutest baby shower gift for all the little girly baby toes. Baby socks are the often forgotten gift of baby showers and the most used clothing a baby wears.
These baby girl socks are so funny with rubberized text like "If you can read this/ Get me a bottle" in dark gray or the light pink and white heart pattern that says " hello world/ I'm new here" in dark gray. Having funny socks on your newborn infant baby girl is great for the times they really cannot wear shoes, but you are still looking for that great foot accessory.
Features and Facts:
Colors:
White, mint, blue, green and gray
Materials:
Cotton interlock
Details:
Sock 1: White and light pink stripe pattern with pink toe & heel. Rubberized text on sole says "If you can read this/Get me a bottle" in dark gray. Sock 2: Mint and white stripe pattern with mint toe & heel. Rubberized text on sole says "These are my/ Snuggle socks" in dark gray. Sock 3: Mint and white triangle pattern with teal toe & heel. Rubberized text on sole says "Could I get/ Any cuter?!" in dark gray. Sock 4: Light pink and white heart pattern with light pink toe & heel. Rubberized text on sole says " hello world/ I'm new here" in dark gray
Dimensions:
Socks measure 2.6" w x 0.4" h x 4.7" d
Packaged Dimensions:
9.1" w x 6.5" h x 1.2" d
Selling Unit:
Set (4 Pairs of Socks)