Sailboat Wall Organizer (Personalization Available)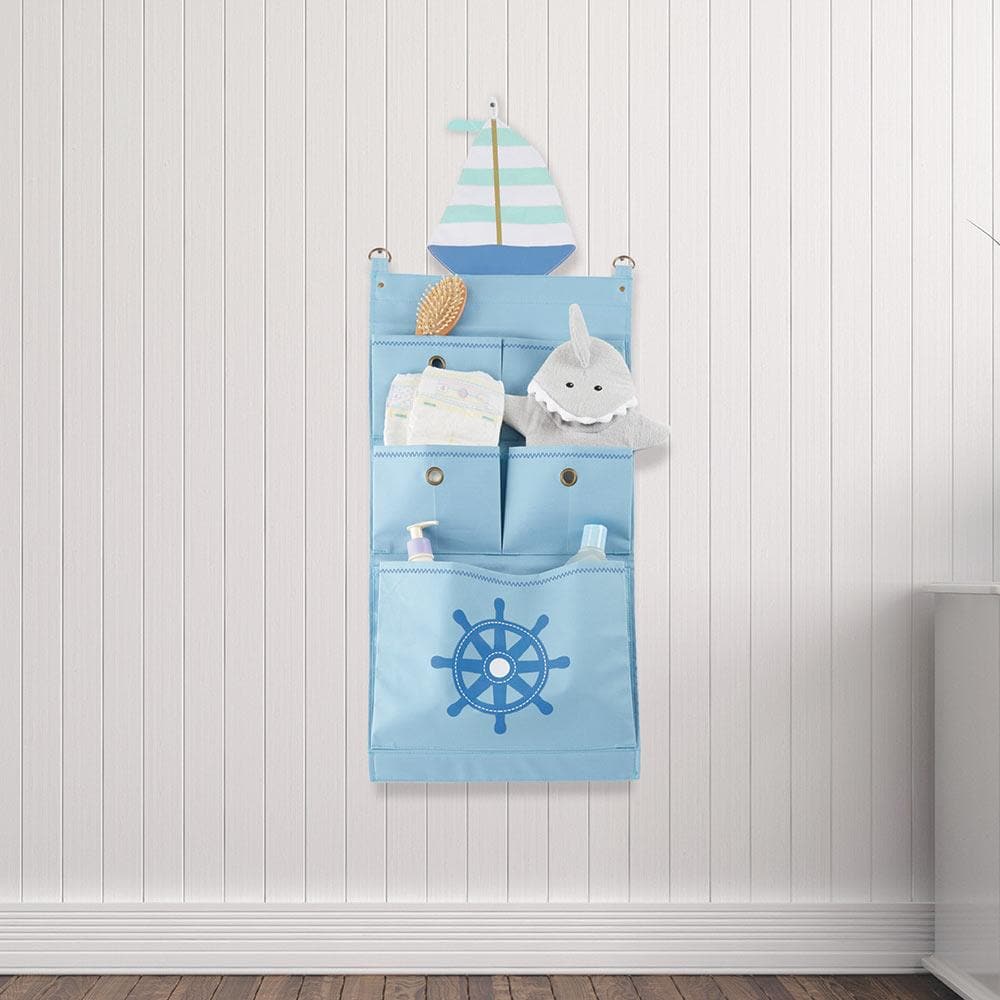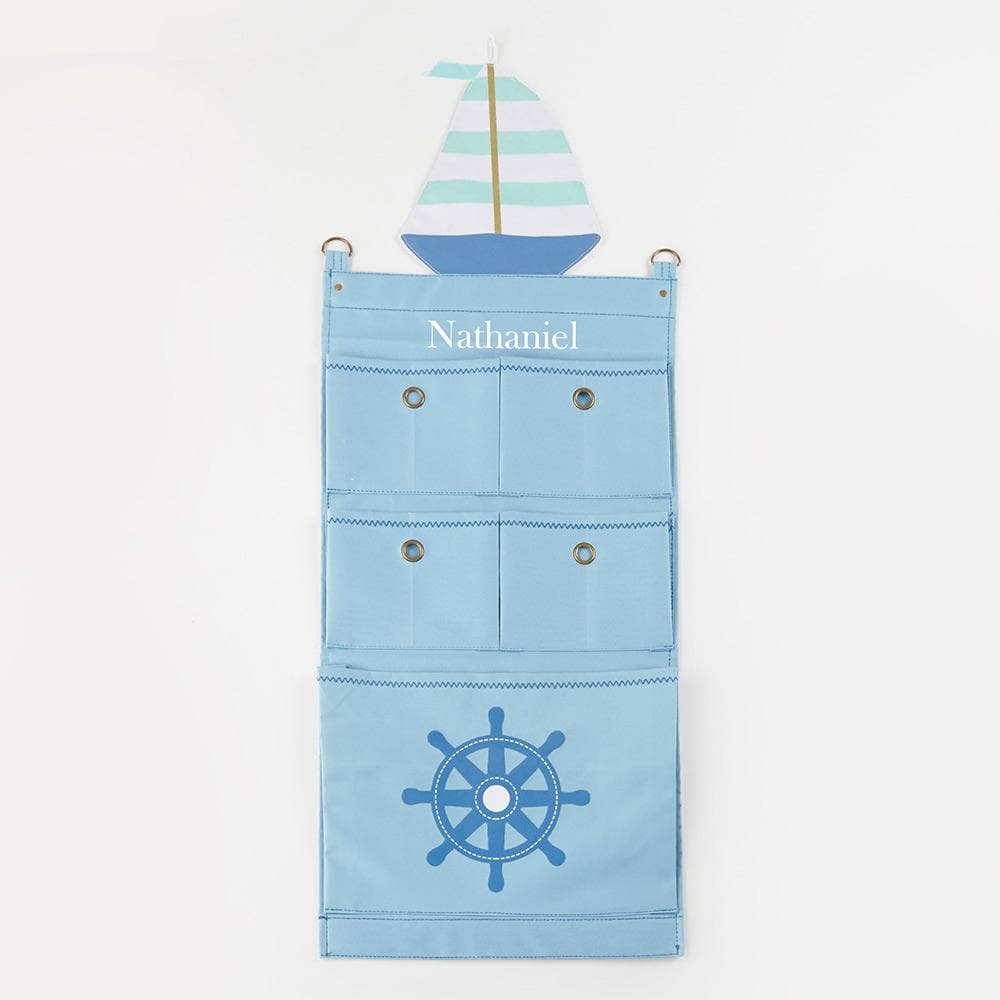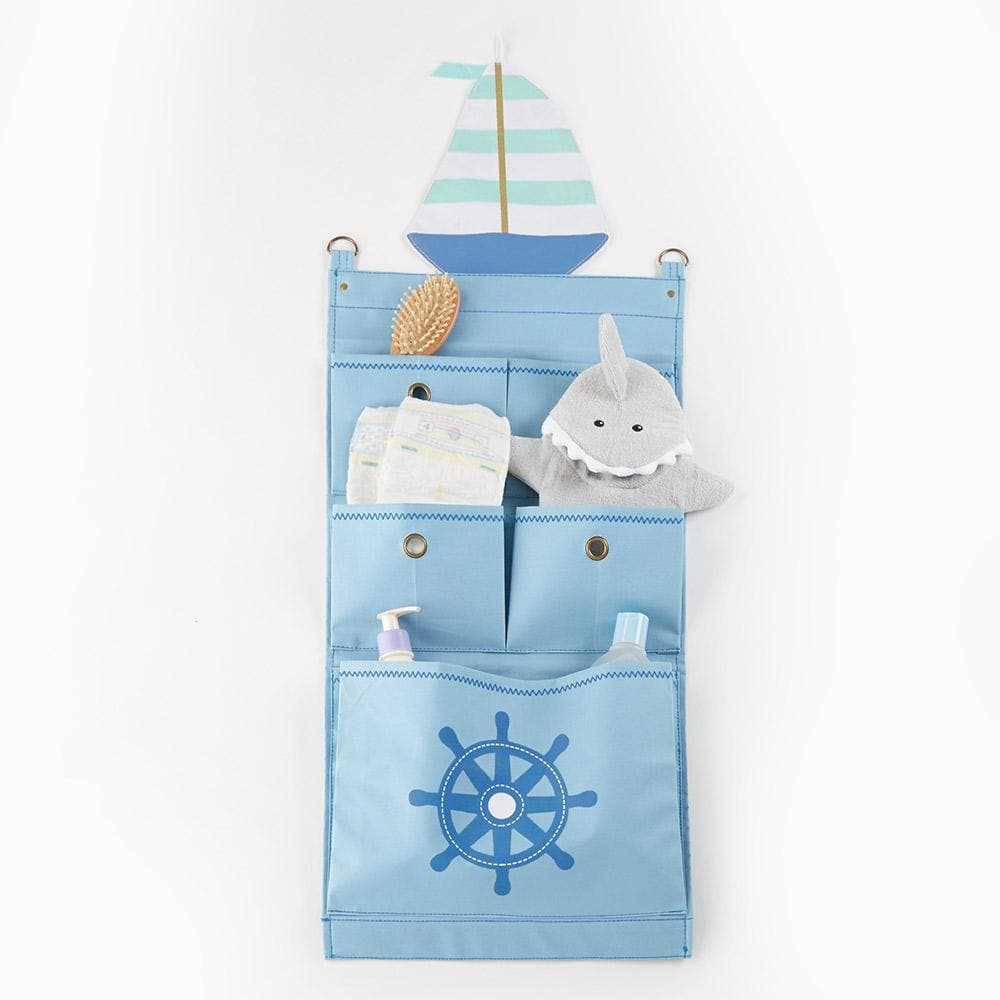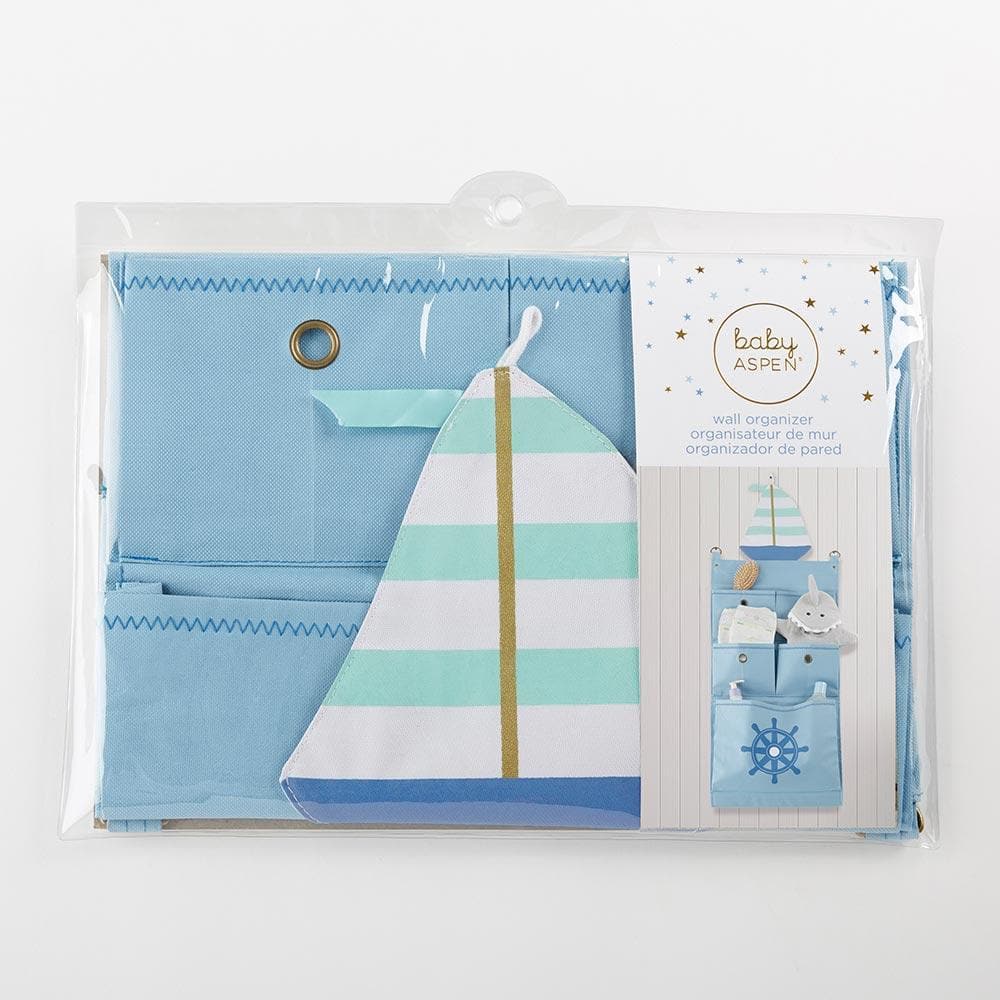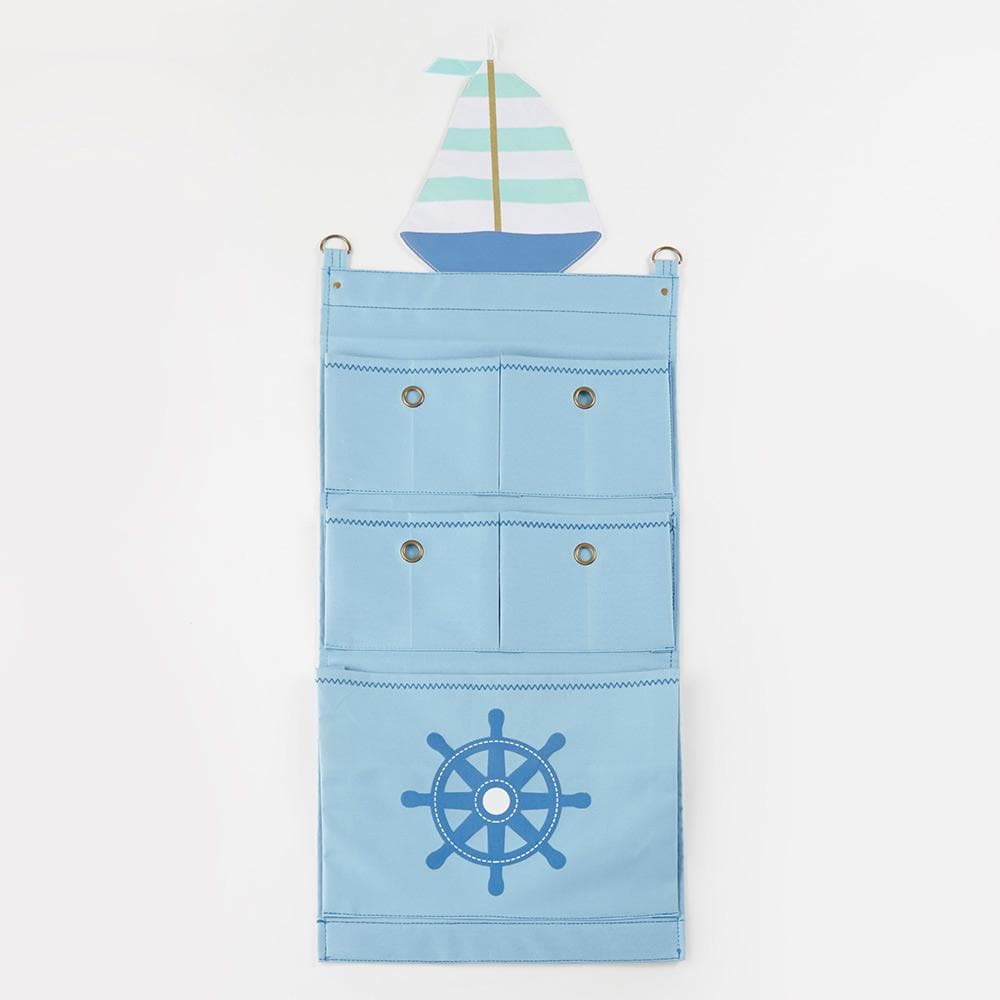 Made from sturdy woven nylon, Baby Aspen's Sailboat Wall Organizer nursery decoration keeps any nautical room neat and tidy! The hanging organizer boasts several compartments for storing toys, diapers, clothes, or light books, with sailboat and ship wheel details that tie the organizer into a breezy nursery theme. Optional personalization in the form of 1 to 10 character embroidery is available for creating a custom gift!
Features and Facts:
Colors:
Light blue, navy blue, aqua, and gold
Materials:
Nylon, ribbon, metal grommets
Details:
Light blue woven nylon organizer with navy blue screen printed ship wheel along the bottom pocket portion. The organizer has gold details in their rivets and grommets, along with a sailboat sitting on top in white and aqua.
Dimensions:
Unpackaged: 13.75" w x 35.25" h, Packaged: 14.96" w x 0.39" h x 10.23" d
Selling Unit:
1 Each
Minimum Quantity With Personalization:
1
Assembly Required:
None