Safari Gift Set with Elephant Hooded Towel & 4-Pair Sock Set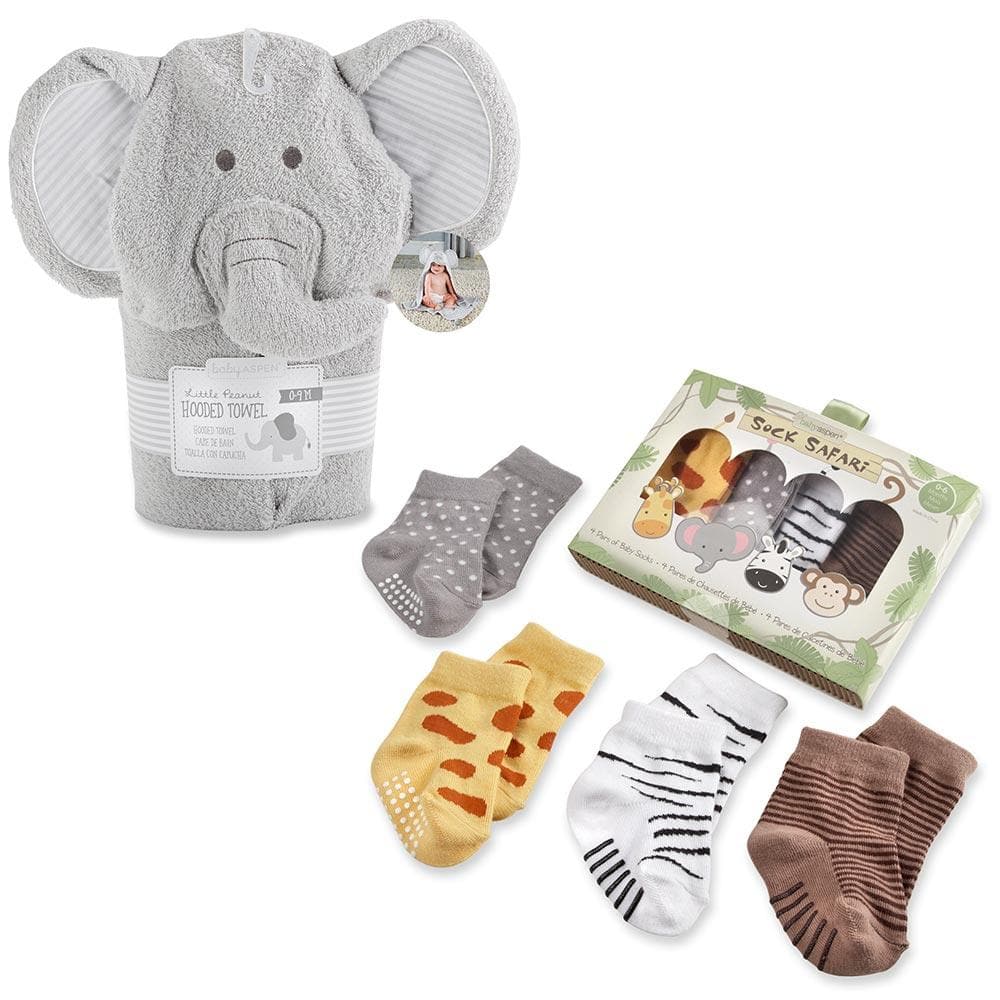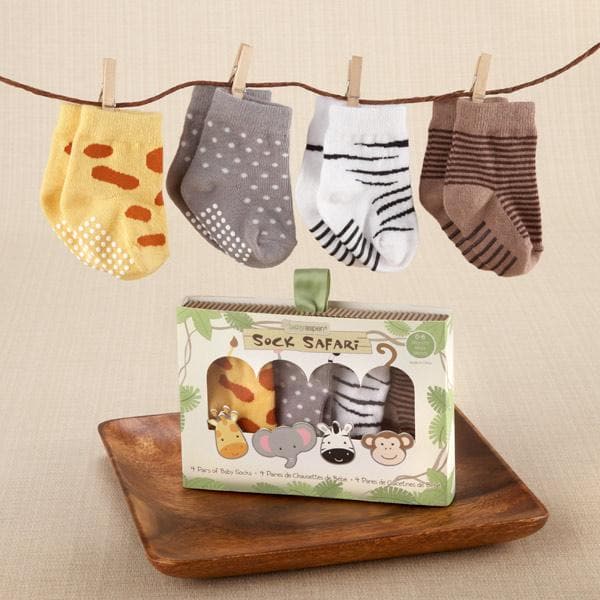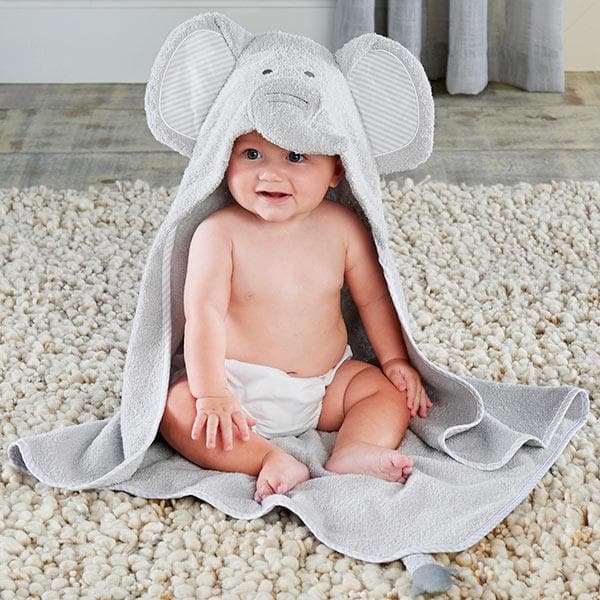 This Safari Gift Set Bundle with Elephant Hooded Spa Towel & 4-Pair Sock Set from Baby Aspen lets you take a walk on the wild side! This special bundle makes a charming present for a baby shower or birthday party gift that stands out from the crowd and roars with pride. A four-piece sock set showcases special animal prints for baby to wear during the day and provides a splash of color and style to any outfit. These little socks come in a safari-style showcase to teach your child about different animals and help them pick their favorite to learn about as they grow. The Little Peanut Hooded Towel is a fun elephant with soft terry material and 3D details that make for a realistic and friendly appeal that looks adorable on your little one. The hooded towel is open to wearing after a bath or during the day over their favorite outfit when they want to play dress up. These two sets together are wonderful for a baby shower gift with a safari theme. Parents will love decorating their nursery with exotic animal decor and dressing their baby as the wild one they are!
Features and Facts:
Details:
1 "Sock Safari" Four-Pair Animal-Themed Sock Set. Gift set includes four pairs of animal-print (giraffe, elephant, zebra and monkey!) socks with slip-proof bottoms. Machine-washable cotton blend. Size 0-6 months. Gift presentation showcases the four pairs of socks in a display window; around each pair of socks is the baby animal's face and tail; the cream-colored box is decorated with jungle vines, green leaves and fronds. Gift box measures approximately 5" h x 7 1/4" w x 1" d. 1 Little Peanut Elephant Hooded Spa Towel. Gray terry towel with grey and white striped trim detailing features an elephant hood with 3-D trunk, embroidered dark grey eyes, and striped grey print 3-D elephant ears; bottom of towel features 3-D elephant tail. Size 0-9 months. Machine washable. 100% cotton terry. Hooded towel measures 34" w x 40" h.
Selling Unit:
Set (1 "Sock Safari" Four-Pair Animal-Themed Sock Set, and 1 Little Peanut Elephant Hooded Spa Towel)
Minimum Quantity Without Personalization:
1 Set
Minimum Quantity With Personalization:
N/A
Assembly Required:
None