Safari Baby 9 in. Premium Paper Plates (Set of 16)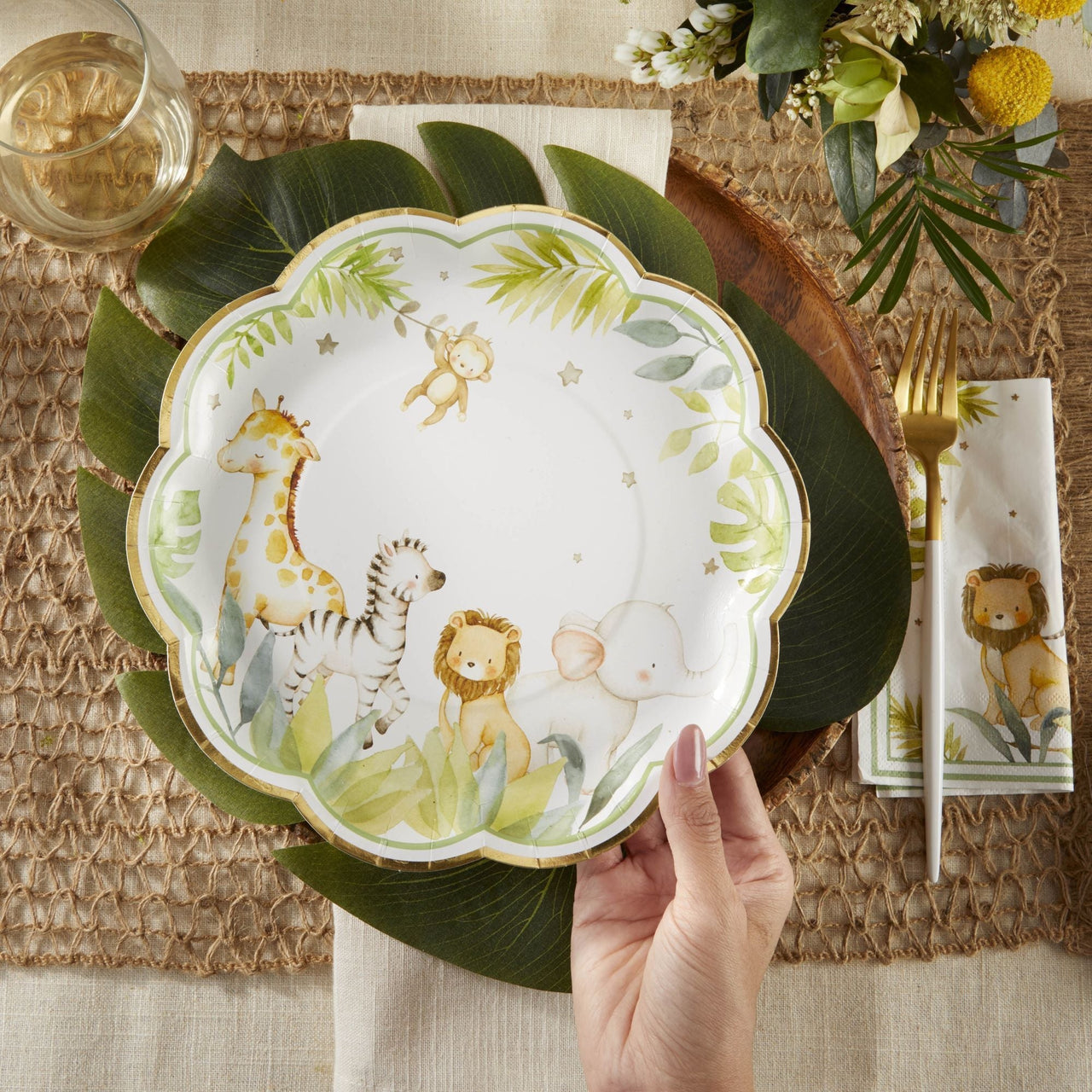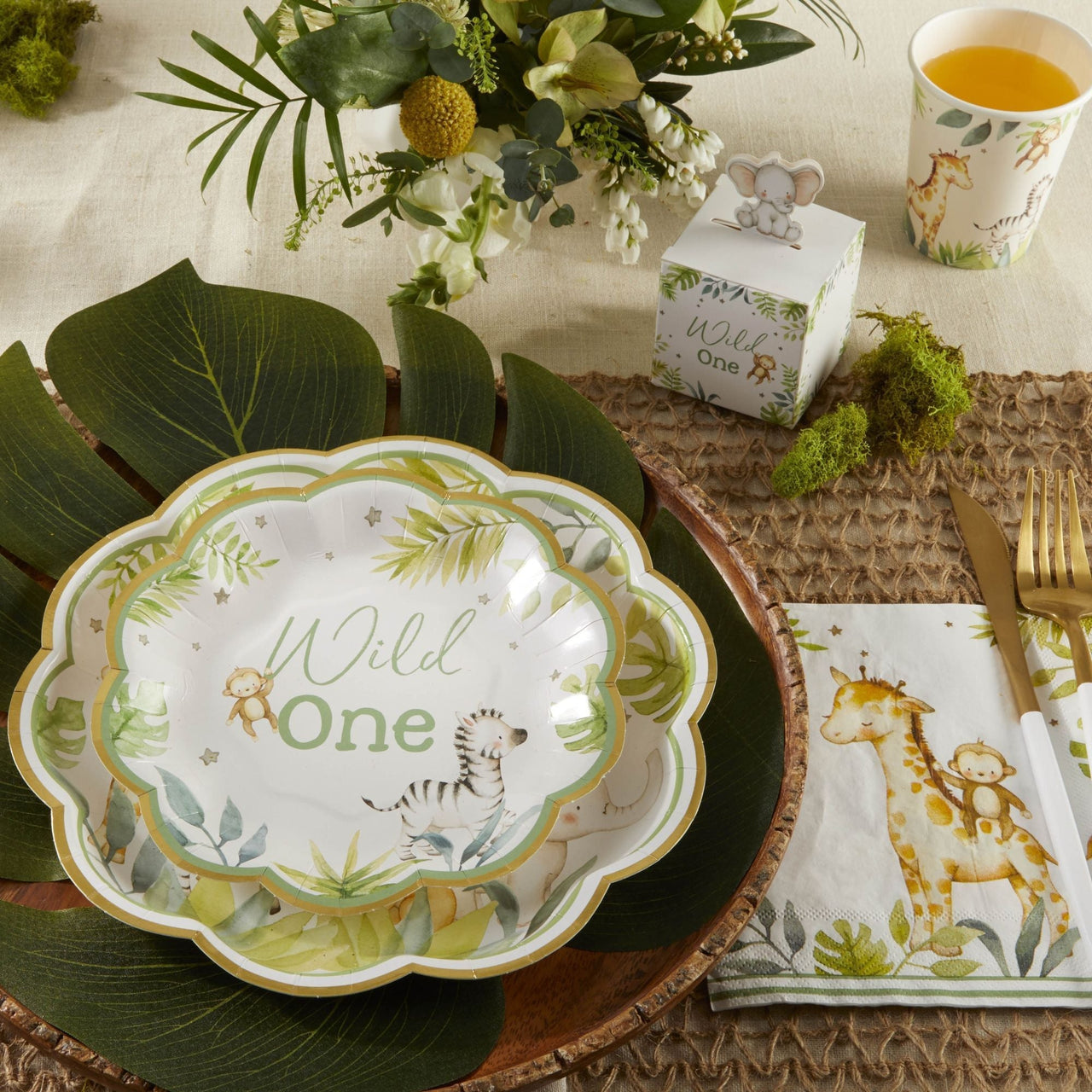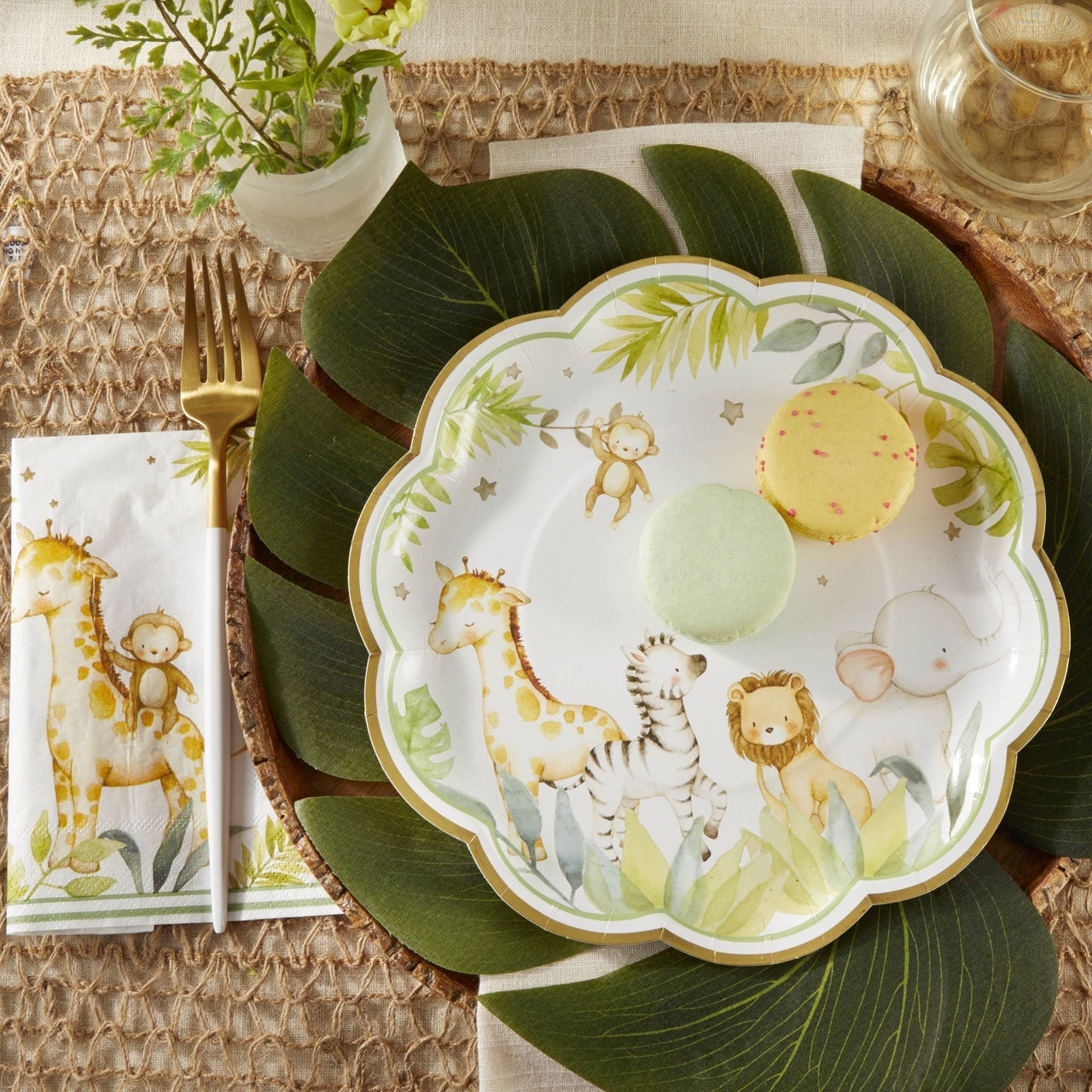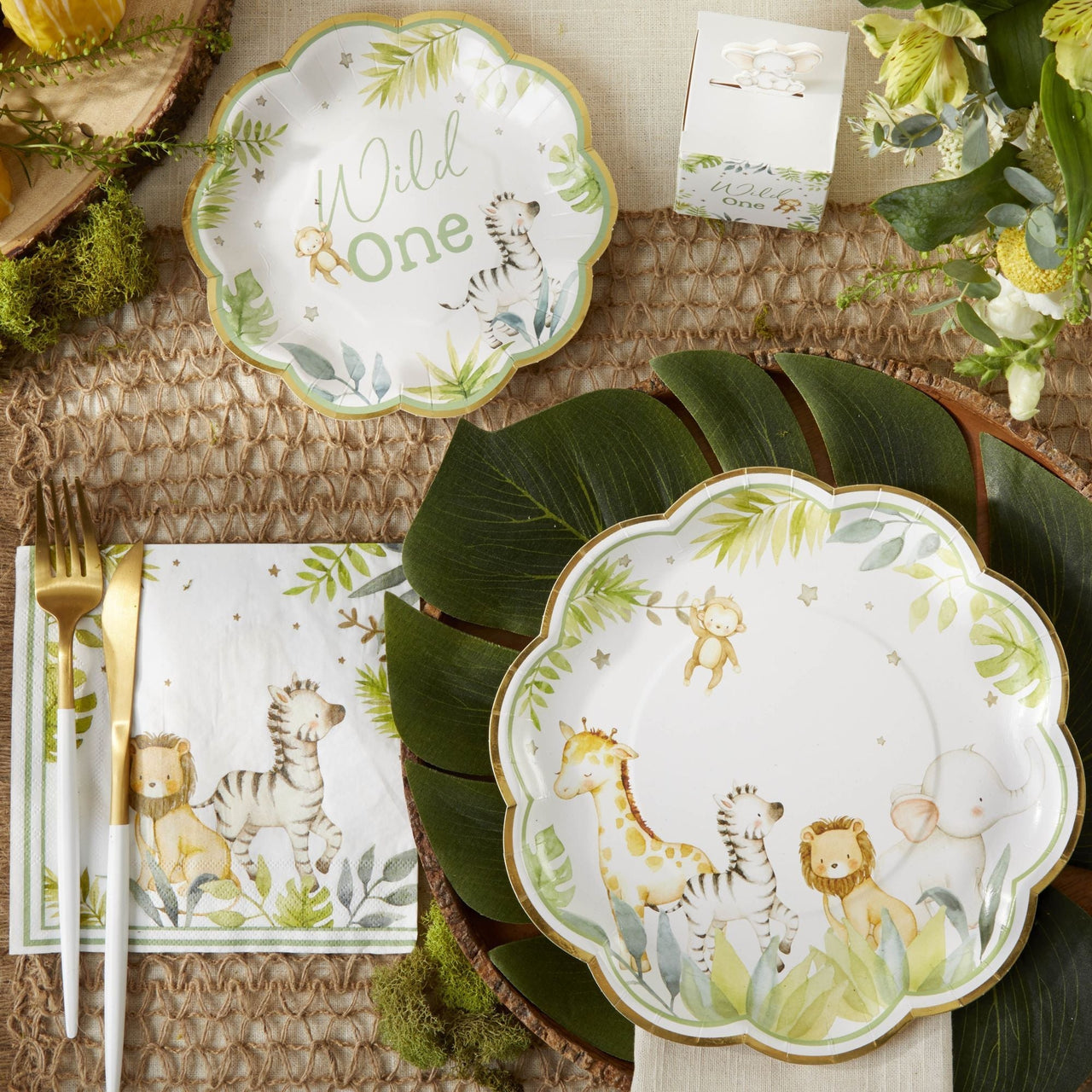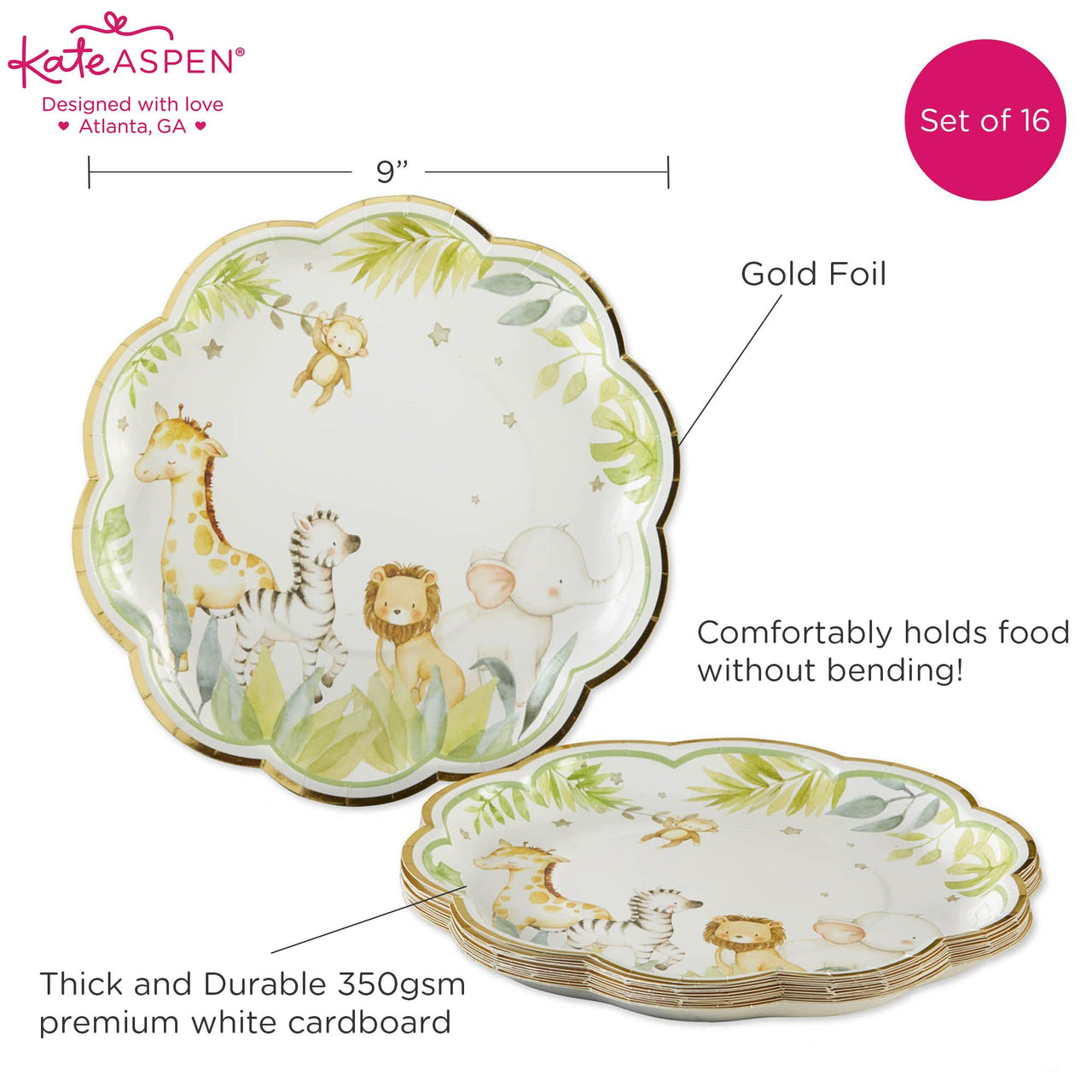 These Safari Baby 9 in. Premium Paper Plates by Kate Aspen is a necessity for your baby shower or birthday party in a special theme to match other jungle decorations. The gender neutral design features friendly zoo animals and a 9" diameter that can be filled up with dinner and sides, as well as appetizers and desserts.
Disposable paper plates are so simple to set up around a table or leave at your buffet stations for your guests to grab and fill their appetites. Guests of all ages can munch on yummy snacks and food without worrying about breaking a dish and leaving the host with messes and cleanups. Your friends and family can simply dispose of the plate when they're done, no washing is needed!
Corner Stork Baby Gifts is your destination for baby shower decorations and party favors all will enjoy. If you're going for a jungle theme, consider decking out your venue with tropical plants, flowers, and these whimsical Safari Baby 9 in. Premium Paper Plates on your tables. The photos are sure to be priceless and the party will be one to remember!