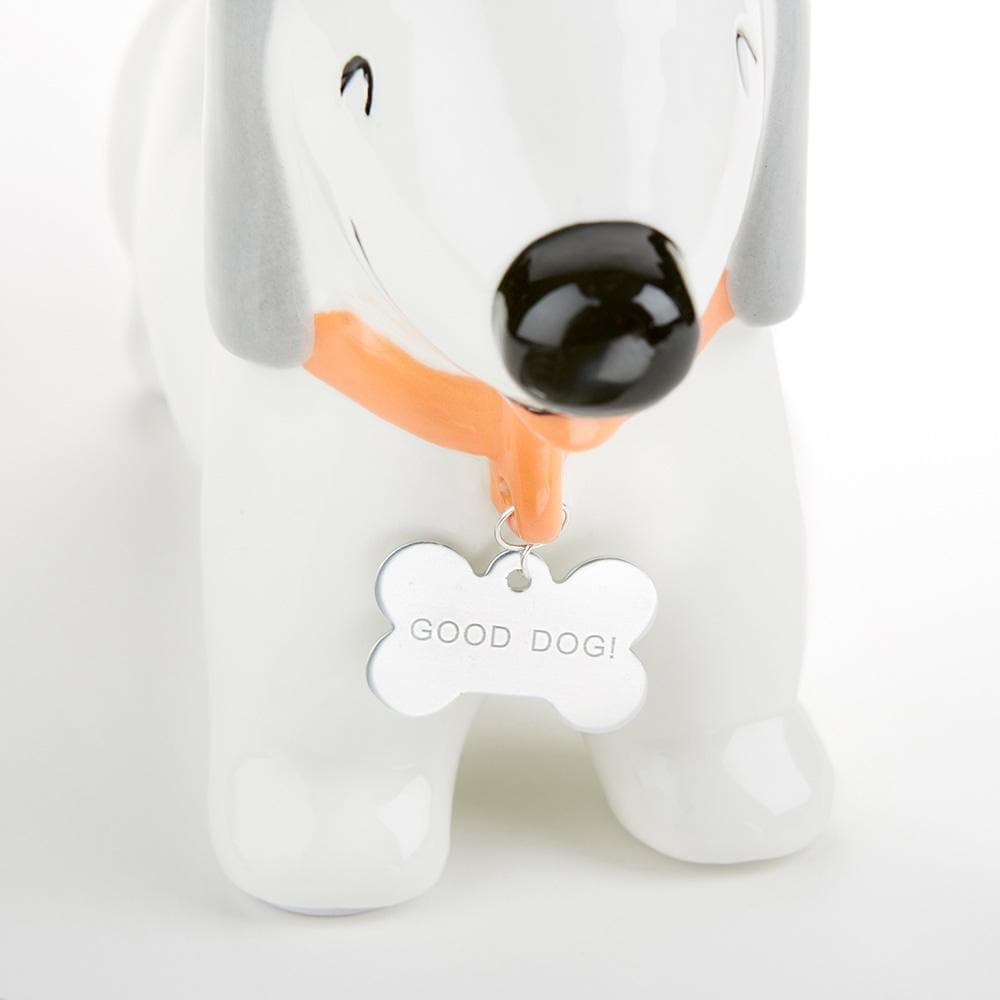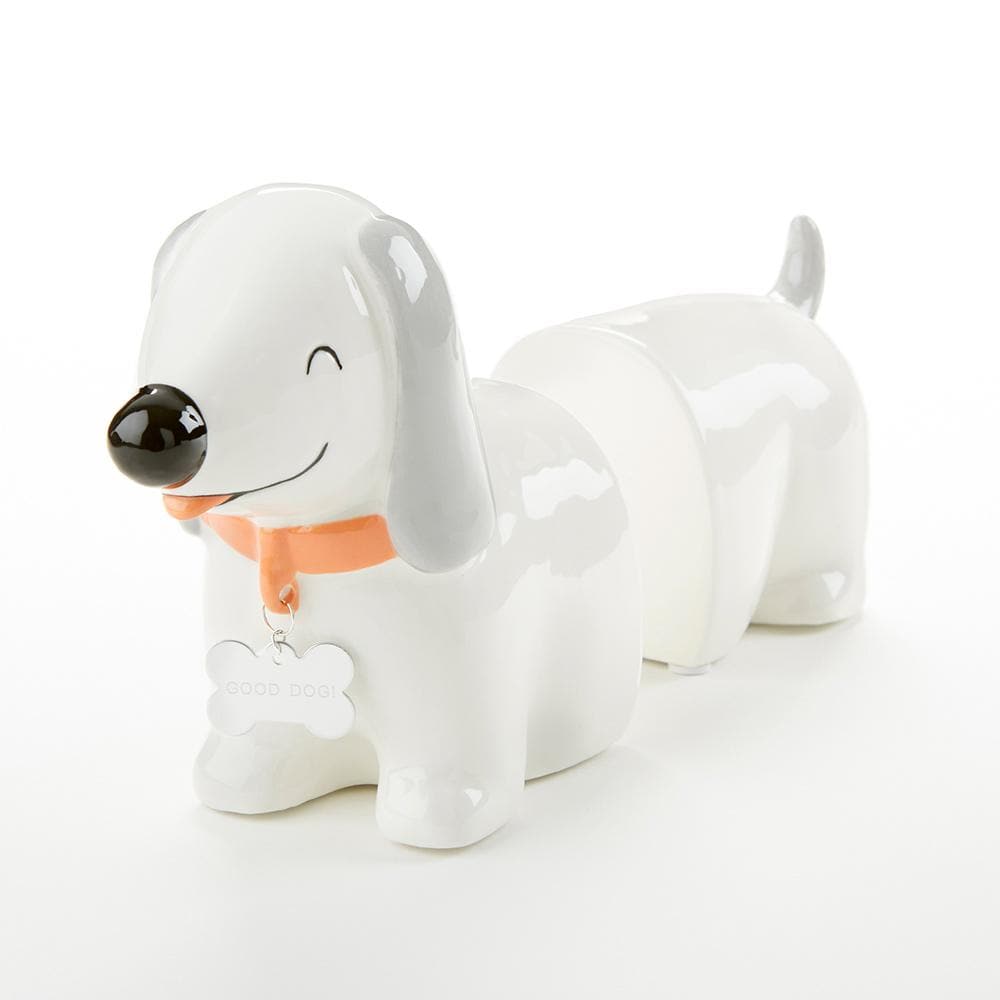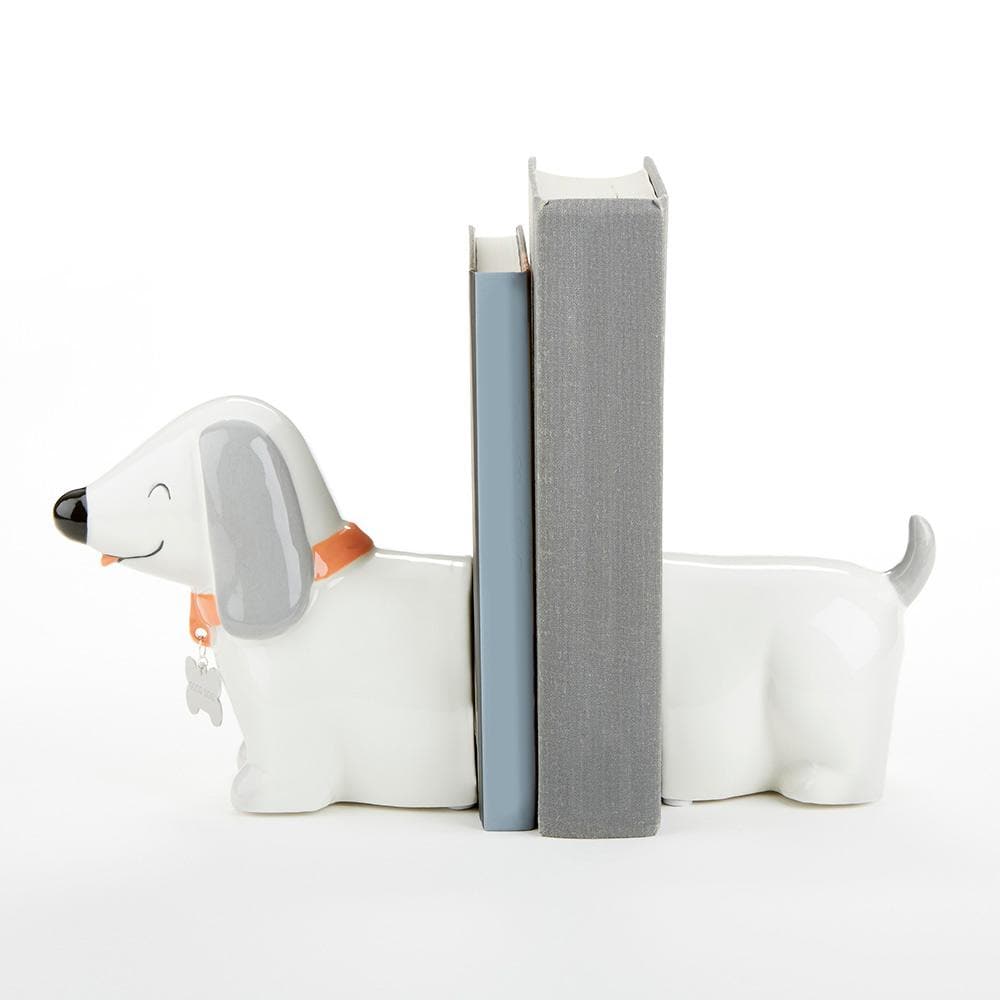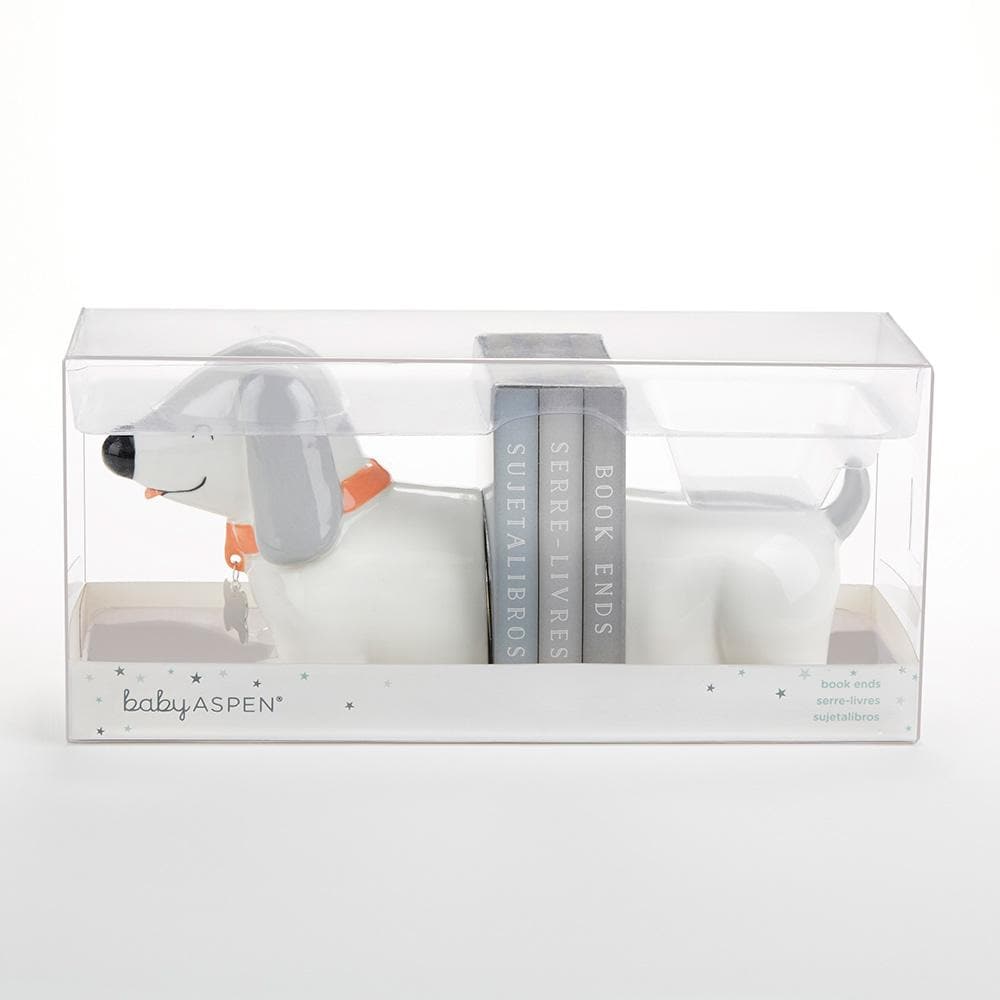 A set of dachshund shaped dog bookends grows with your child with Baby Aspen's Puppy Porcelain Bookends! The perfect nursery decoration while they're little retains its style and its value with a versatility that never goes out of fashion. This gender-neutral baby gift is made from sturdy porcelain and takes the shape of a Dachshund dog wearing a red collar with a "Good Dog!" tag. Transform baby books into pieces of adorable décor!
Features and Facts:
Colors:
White, gray, and red
Materials:
Porcelain
Details:
Dachshund shaped bookends in white porcelain. The top portion of the bookends features gray ears, a black nose, black eyes, and a red painted collar holding a real silver tag that reads "Good Dog!" The back portion of the bookends shows a gray tail.
Dimensions:
Front bookend: 3" w x 5.3" h x 5.5" d, Back bookend: 3" w x 3.75" h x 3.75" d
Packaged Dimensions:
4.13" w x 6.49" h x 10.82" d
Selling Unit:
1 Set (1 Head bookend and 1 Tail bookend)