Princess 3-Piece Dress Up Set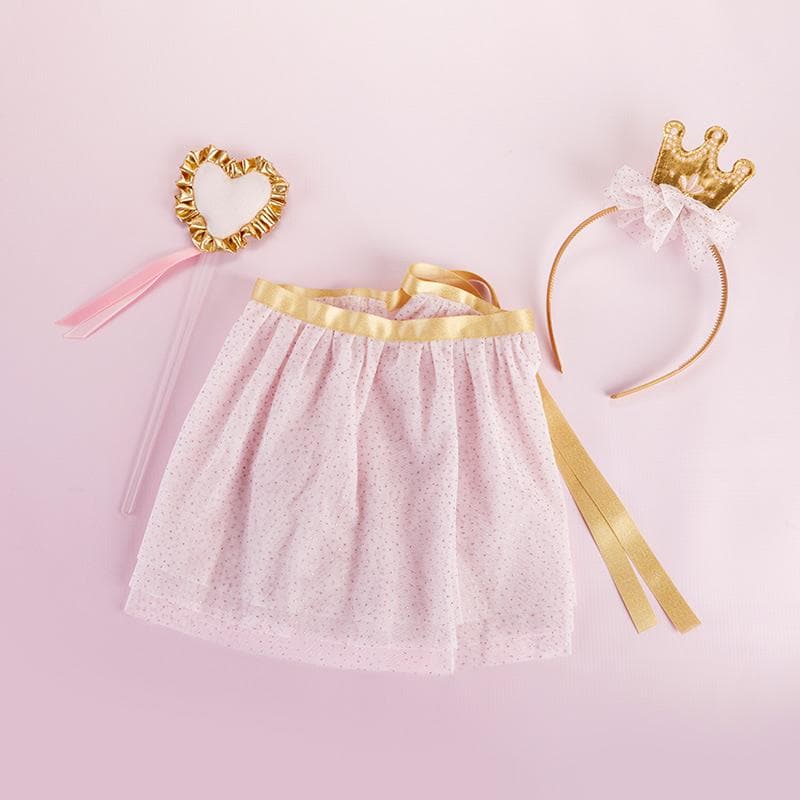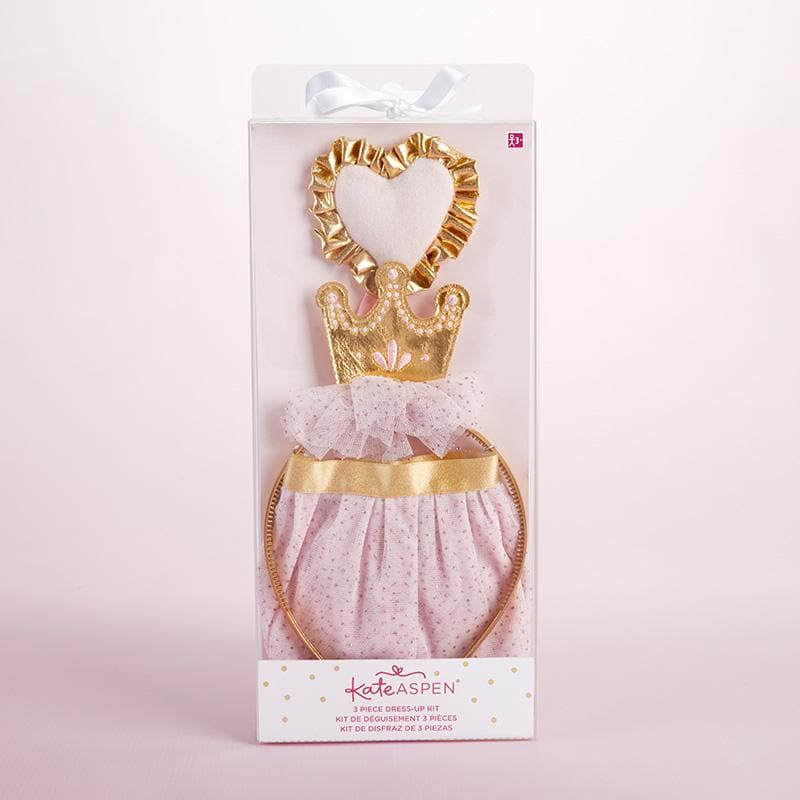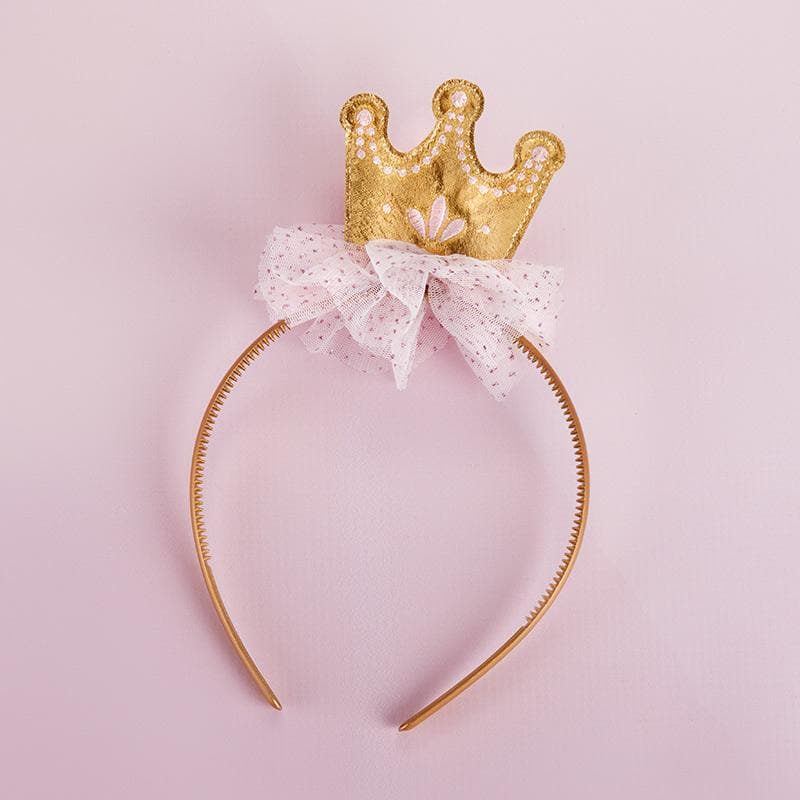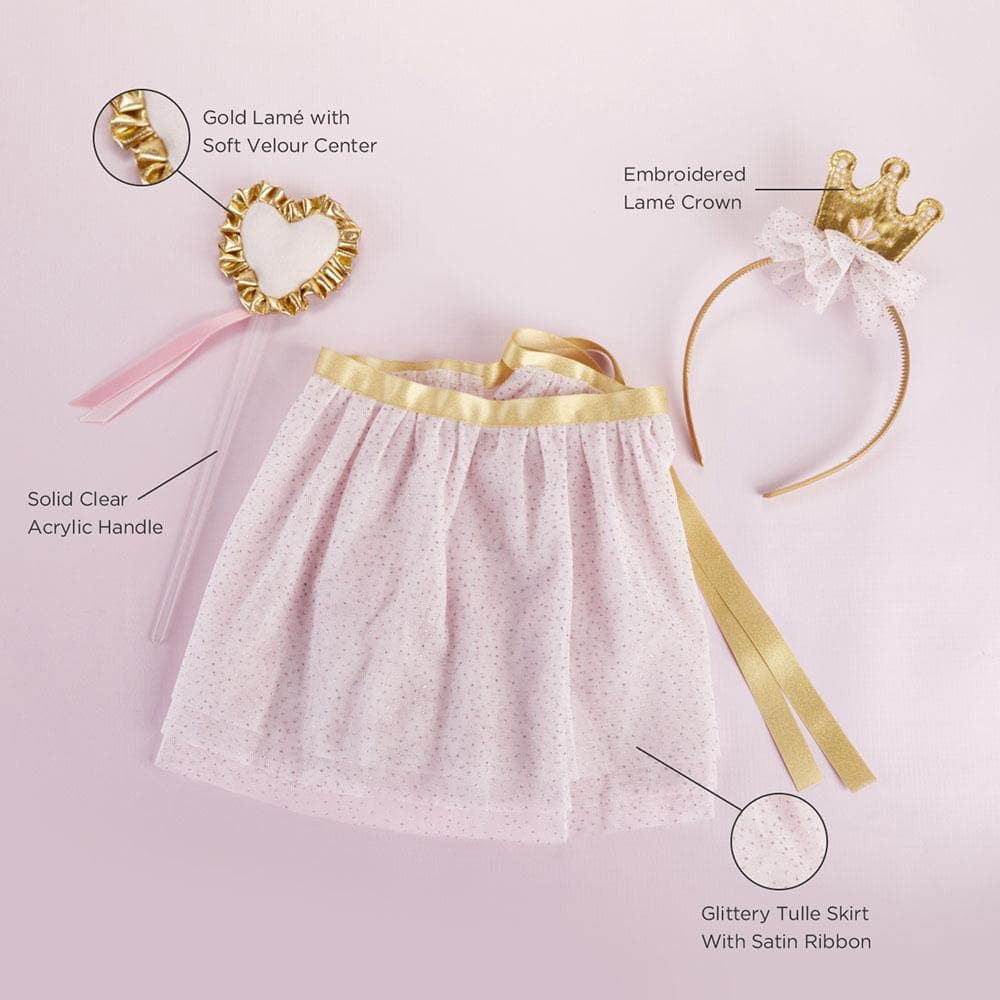 Your princess is fairytale party ready in Kate Aspen's Princess 3-Piece Dress Up Set! The set includes a fun princess crown, a magical heart-topped wand, and a tie-around apron tutu, creating a full princess costume any little girl is sure to love. Princess dress up sets for girls, like the Princess 3-Piece Dress Up Set, aren't only for princess parties, and also make the perfect girls gift for family photos, baby showers, or long days spent playing make believe. The set comes packaged in a PVC gift box and ready for gifting!
Features and Facts:
Color(s):
Gold, pink, and light pink
Materials:
Apron is 100% polyester, wand is 60% polyester, and crown is 40% polyester
Details:
Tutu apron is made with 2 layers of glittery pink tulle with a gold satin ribbon to affix the apron around the waist. The heart wand is topped with a gold plush heart with gold lame scalloping details. The stem of the wand is crafted using clear acrylic. The plastic gold crown headband is made from a plastic band and gold lame crown on top. The crown is embroidered with pink details and features pink glittery tulle.
Dimensions:
Apron measures 15.4" w x 9.4" h x 0.04" d, Wand measures 3.3" w x 11.0" h x 0.2" d, Crown measures 4.7" w x 7.7" h x 0.4" d
Packaged Dimensions:
5.1" w x 11.4" h x 1.3" d
Selling Unit:
Sold in one 3-piece dress up set
Assembly Required:
None