Personalized Lip Balm - Tutu Cute (Set of 12)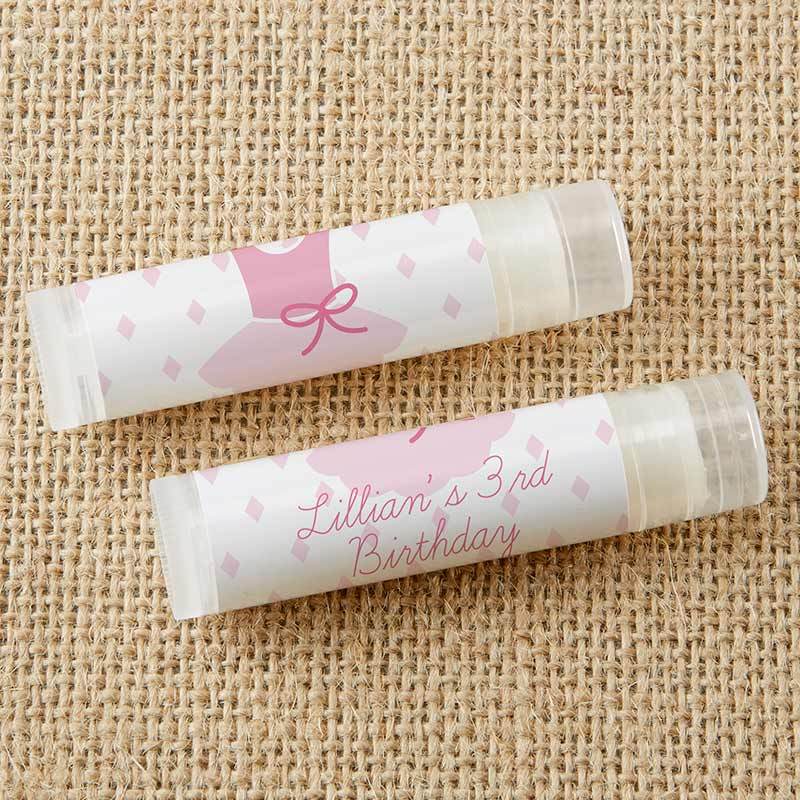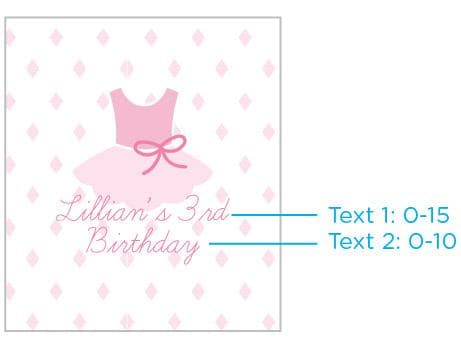 Her birthday is always special, and no matter which one may be coming up, we have just the favor to help you celebrate! Our Personalized Tutu Cute Ballerina Lip Balm Favors can be dressed up in with celebratory message you'd like! These ballerina-themed lip balm favors are personalized using an adhesive sticker with sweet tutu design, and boast a sweet and light delicious coconut scent!
Features and facts:
Color(s):
White
Materials:
Lip balm, plastic tube, paper label
Details:
Clear tube of white, lip moisturizing lip balm with a light coconut scent. Lip balm stick is customized with a self-adhesive personalized Tutu Cute label design.
Dimensions:
2.6" h x 0.6" in diameter
Selling Unit:
Set of 12
Minimum Quantity Without Personalization:
N/A
Minimum Quantity With Personalization:
2 Sets (24)
Assembly Required:
Some Assembly Required