Our Precious Baby Gift Basket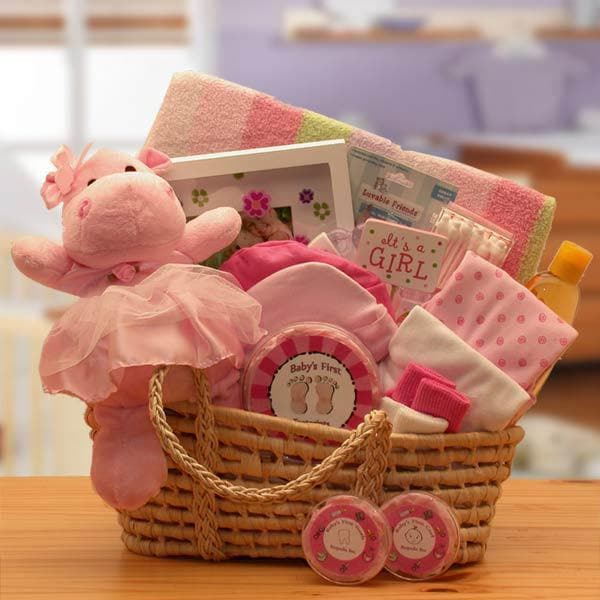 There's nothing more precious than this unique baby gift basket! Gloriously adorned in shades of pink, each item will capture a special place in your heart. The wicker Moses basket with pink gingham trim is overflowing with bath essentials and baby items that let baby know just how special he or she is.
Features and Facts:
Moses baby basket (measures 20" x 10") is available in pink or blue
Includes baby's first hand print kit, 2 pairs of baby booties, baby teething keys, baby soap, 4-piece washcloth set, baby Q-Tips, 5" x 7" frame, two cotton t-shirts, baby lotion (9 oz.), and two receiving blankets.
Plush hippo measures 8"x 4 ½"
Shipping Box: 14" x 14" x 12"
Note: The content of the baskets, etc are subject to availability and substitutions for similar items may be made.