My First Milestone Baby Age Decorative Pillow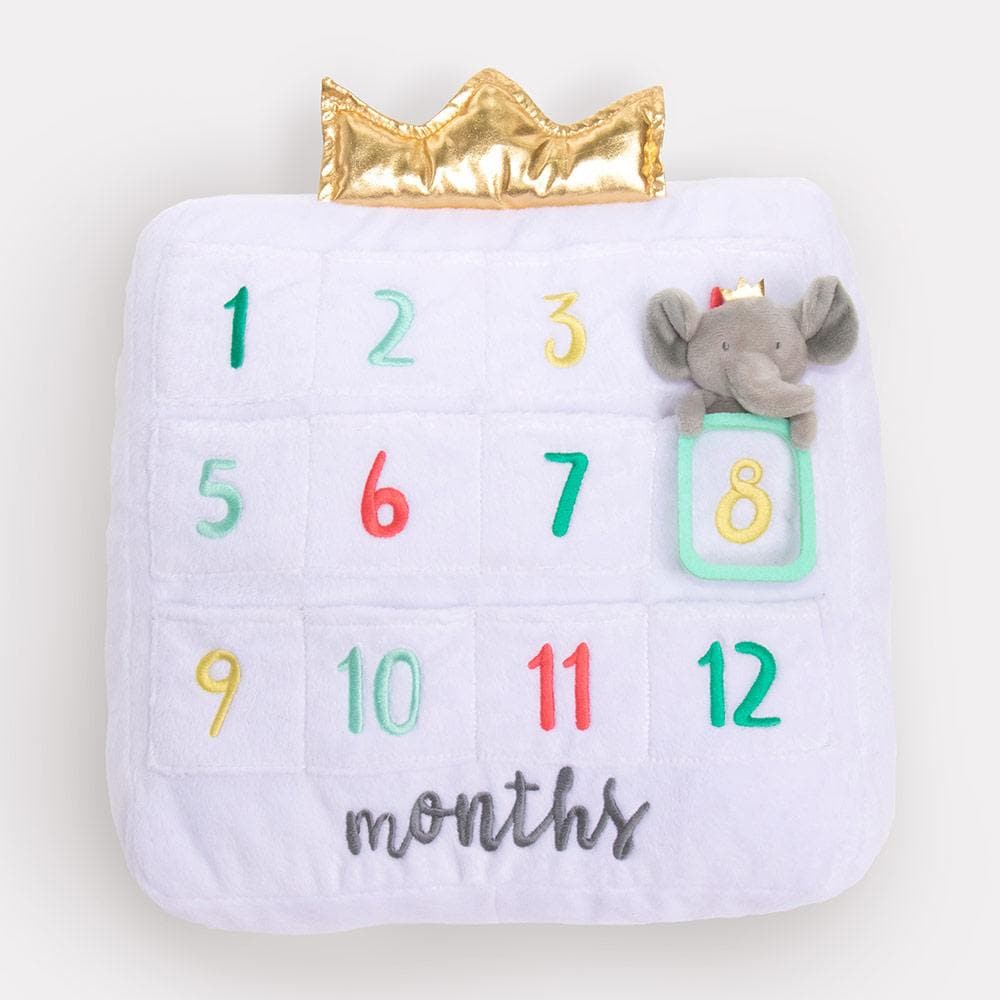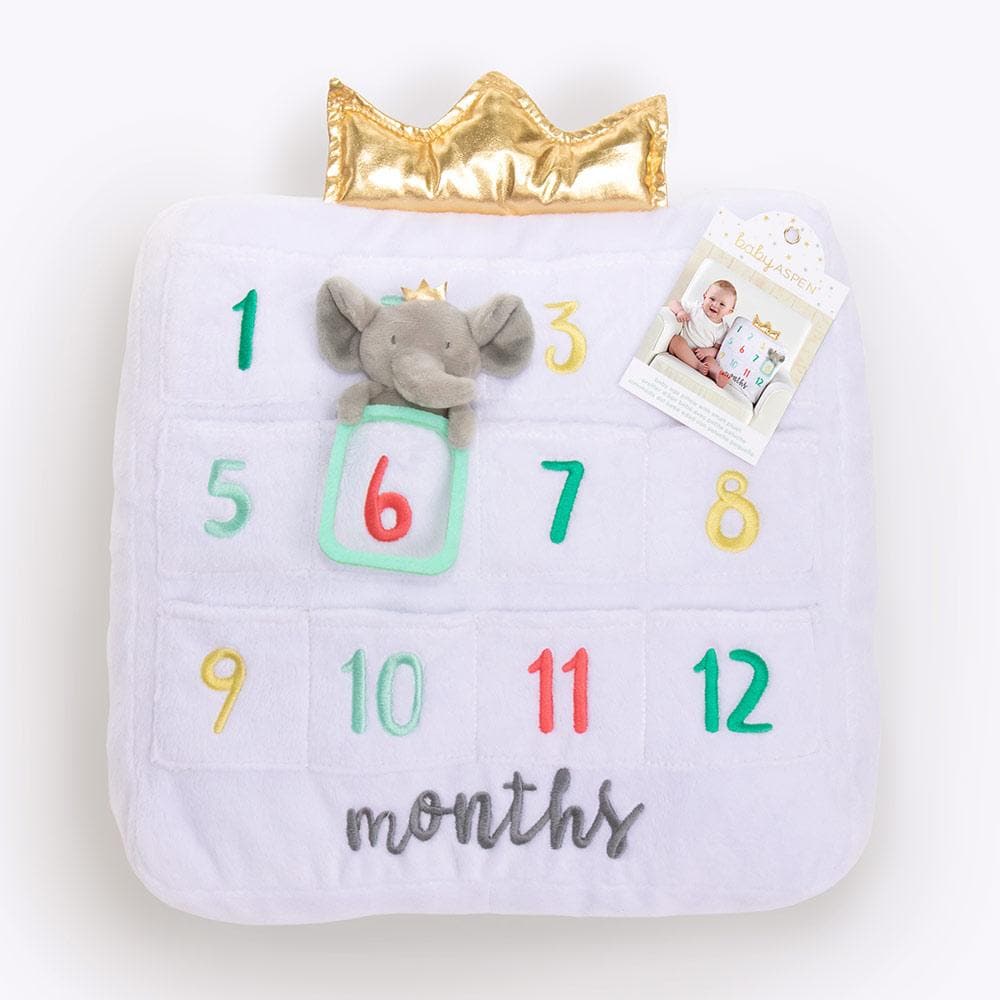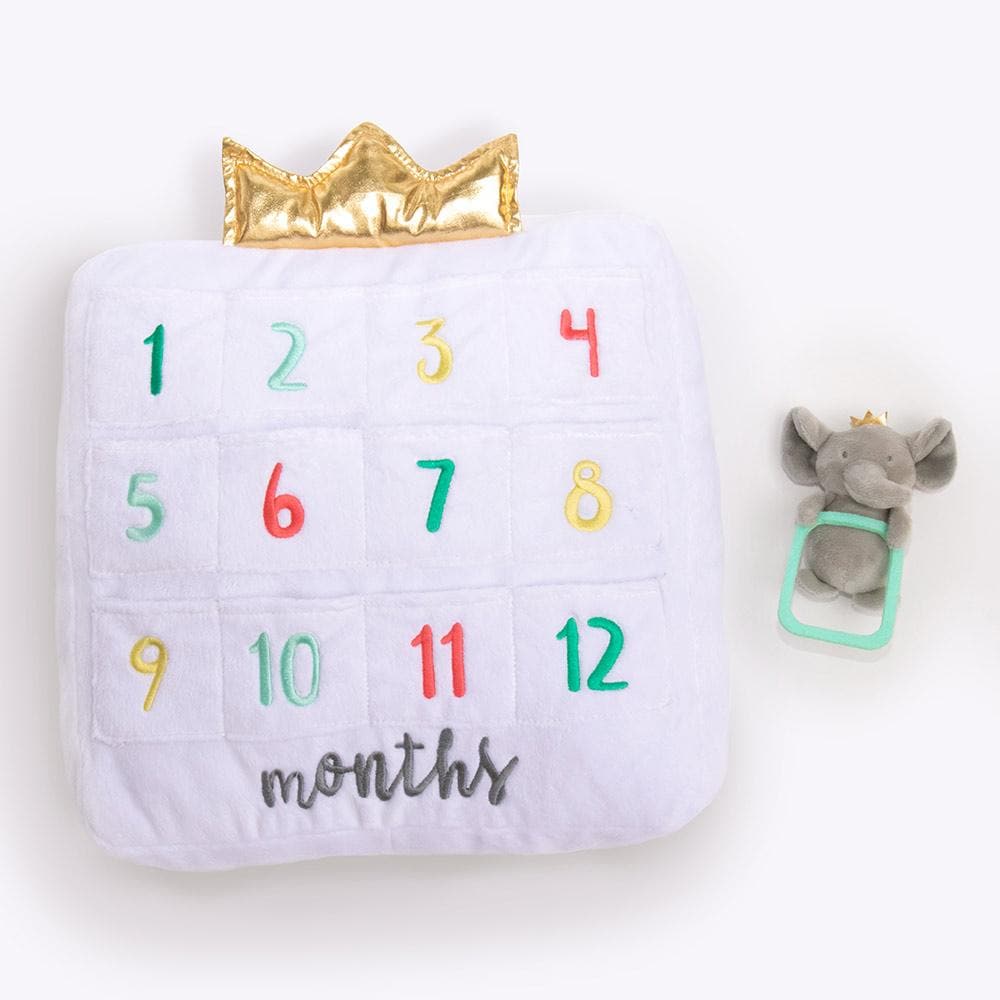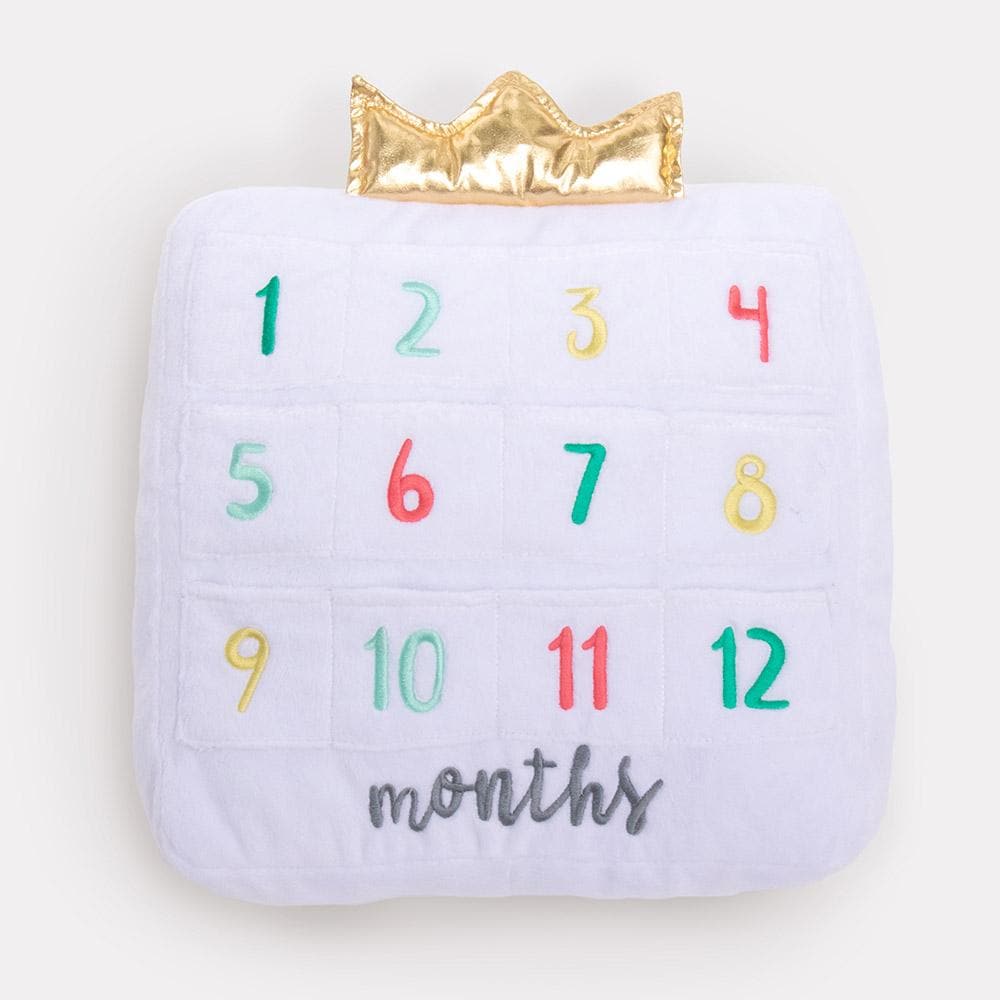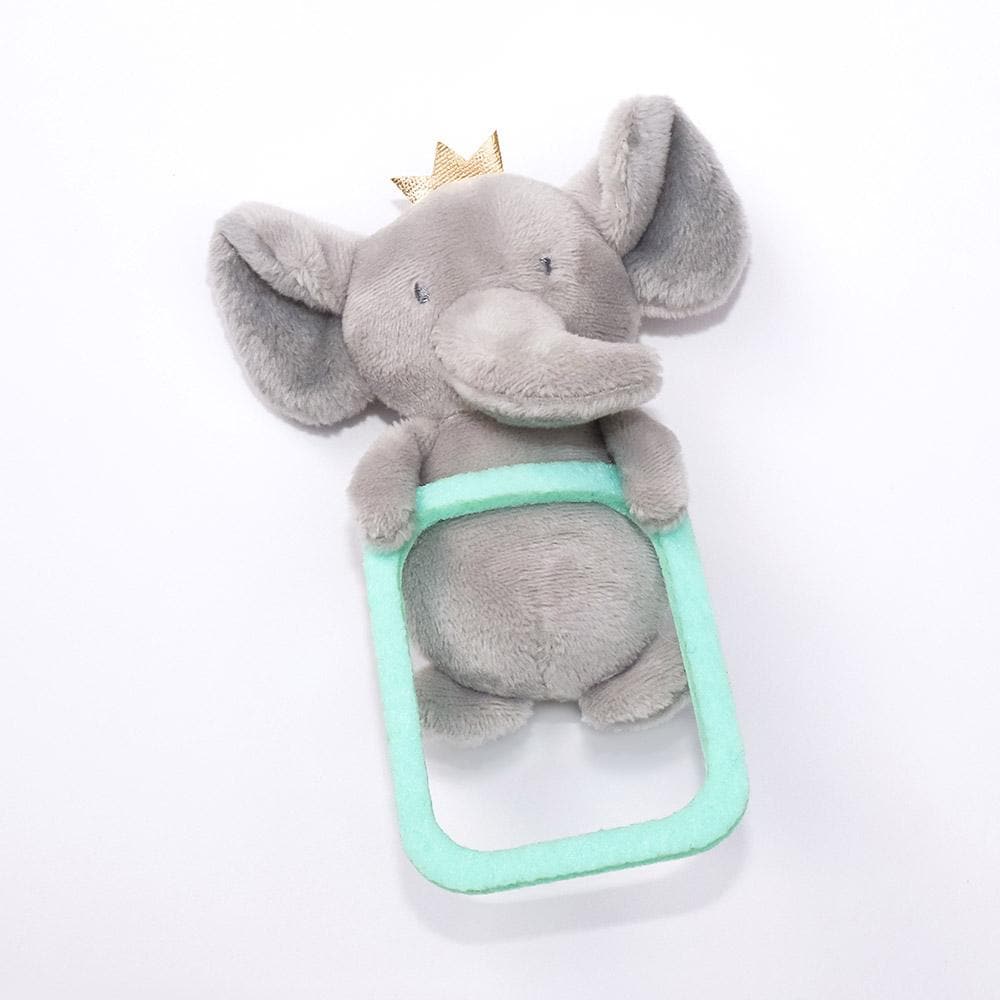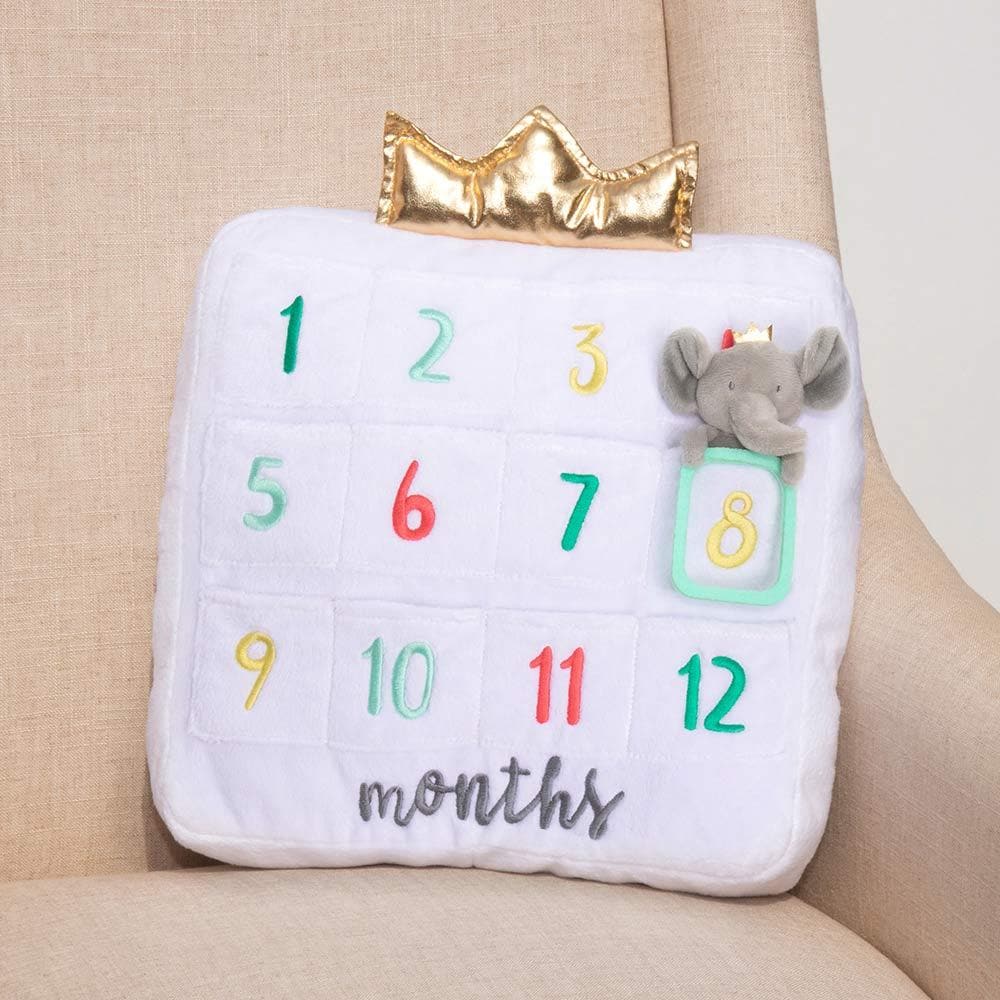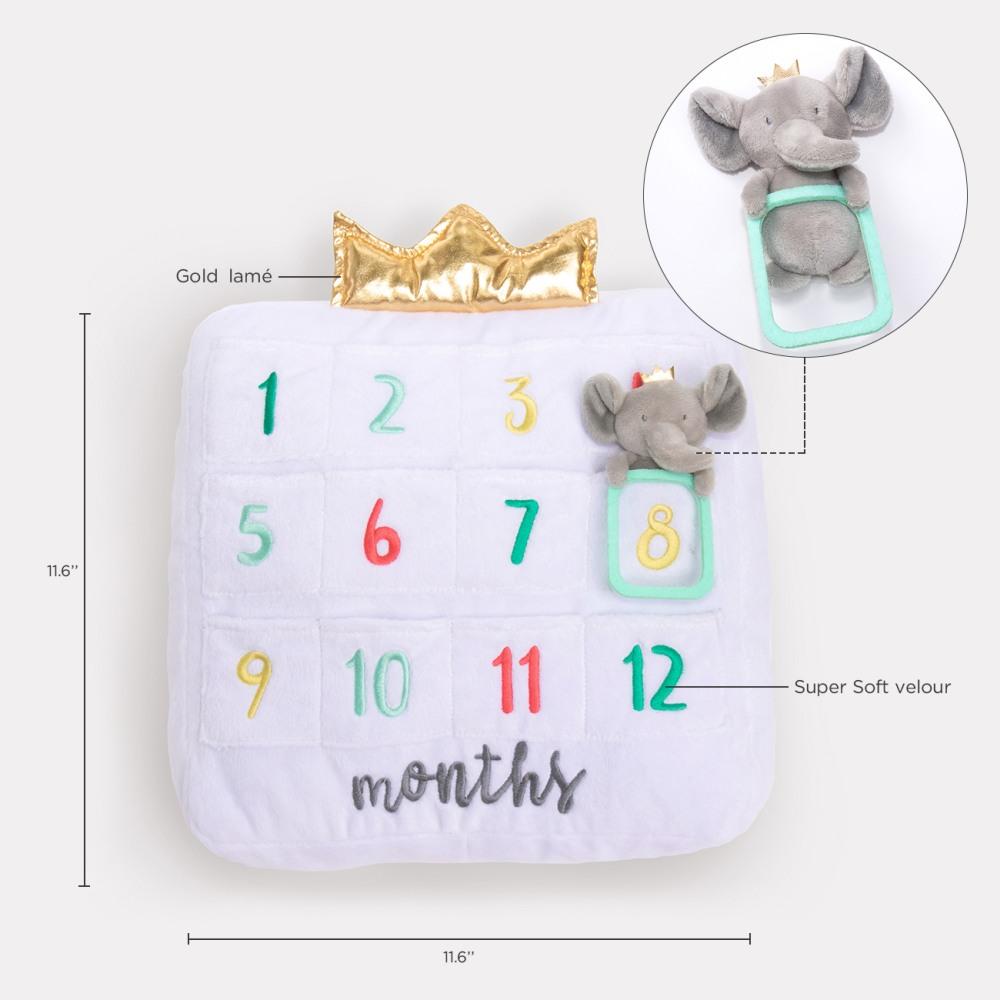 With this simple milestone prop, you'll be even more excited to take all of those adorable photos that mark your baby's every month! Baby Aspen's My First Milestone Baby Age Decorative Pillow is both a milestone prop and nursery pillow.
Made from soft white velour and featuring 12 numbered month pockets. Also included is a plush elephant holding a golden ring, which can be placed in a pocket with the ring highlighting your chosen month. While the surface toy requires simple surface wash care, the pillow can be maintained with a quick machine wash cold and tumble dry low process!
Features and Facts:
Color(s):
White, gold, green, mint, teal, coral, and gray
Materials:
Polyester
Details:
White velour pillow with gold lame crown on top and 12 pockets embroidered with a colored number. In gray thread at the bottom of the pillow is the word "months". The plush consists of a gray velour elephant with gold lame crown, and in the elephant's hands is a golden ring.
Dimensions:
Pillow measures 11.6" w x 11.6" h (14.2" h with crown) x 4.3" d, Pocket plush measures 3.2" w x 4.5" h x 1.3" d
Packaged Dimensions:
11.6" w x 14.2" h x 4.3" d
Selling Unit:
Set
Assembly Required:
None