Luxury Baby Bunny Plush Plus Rattle for Baby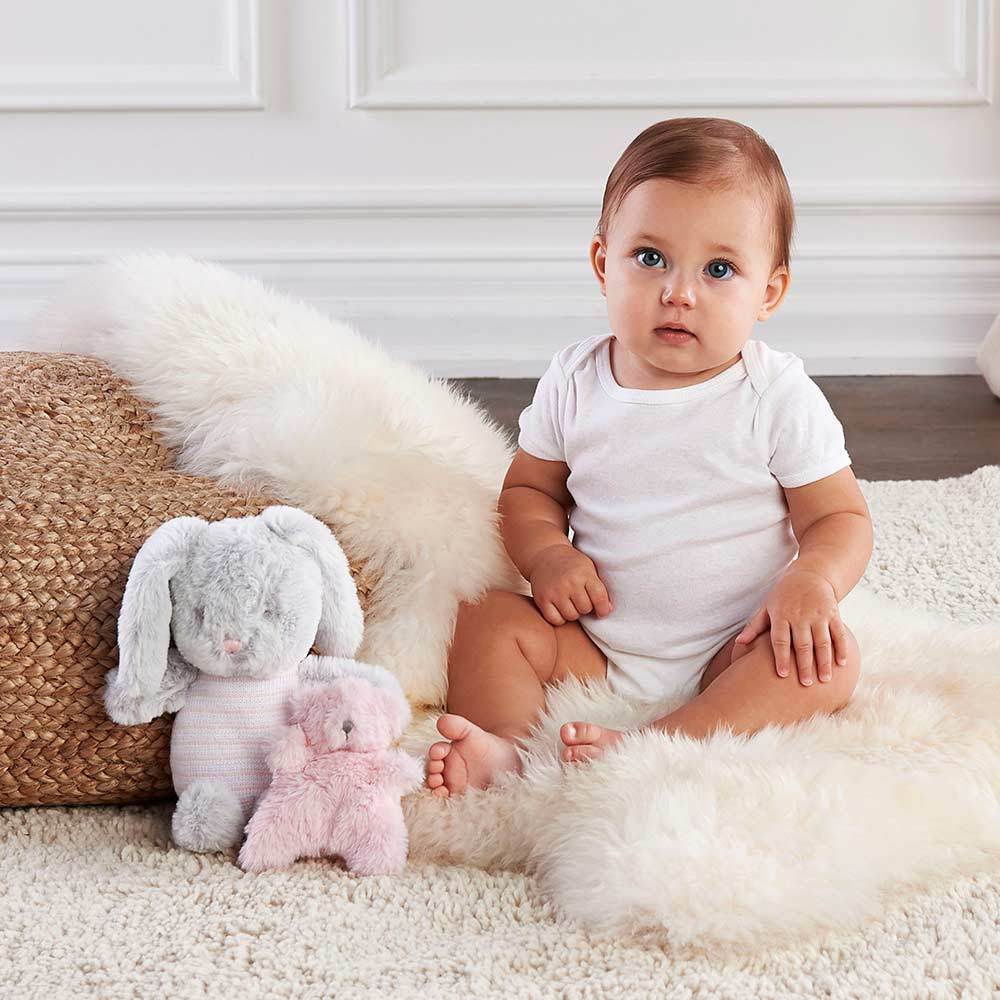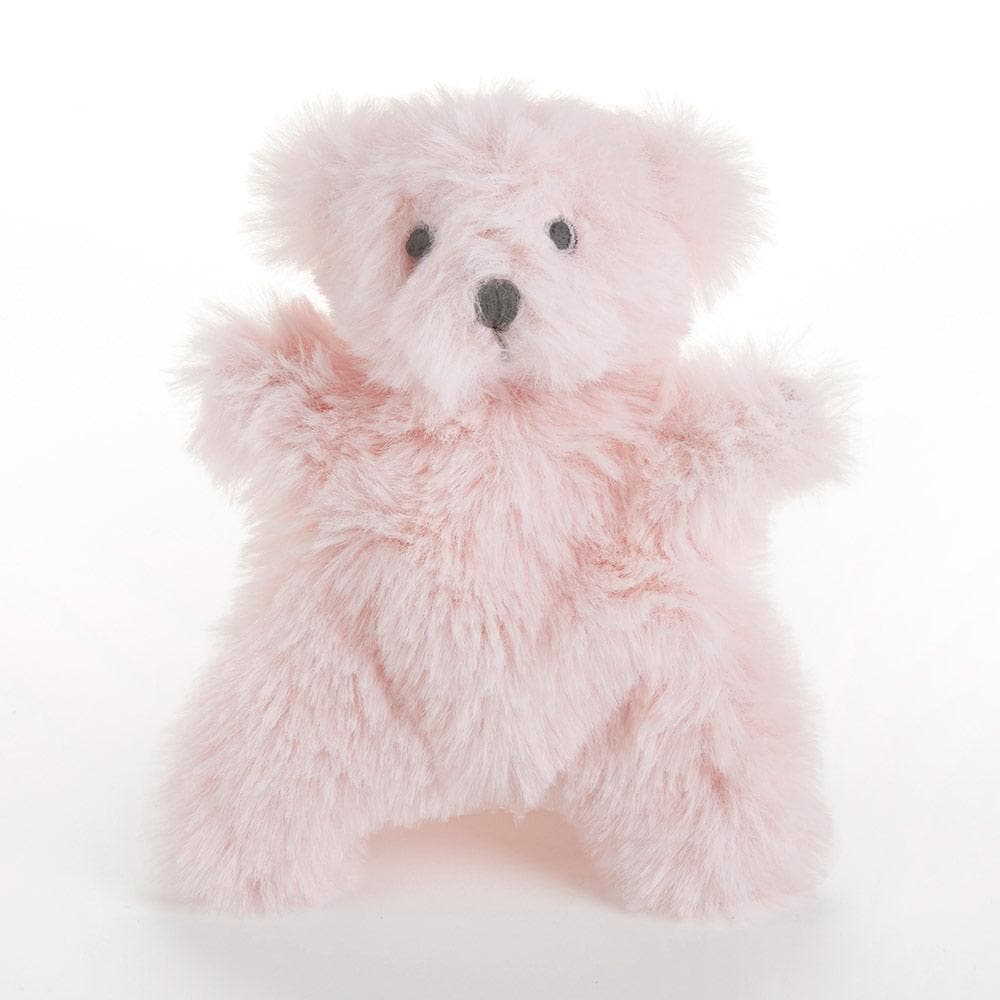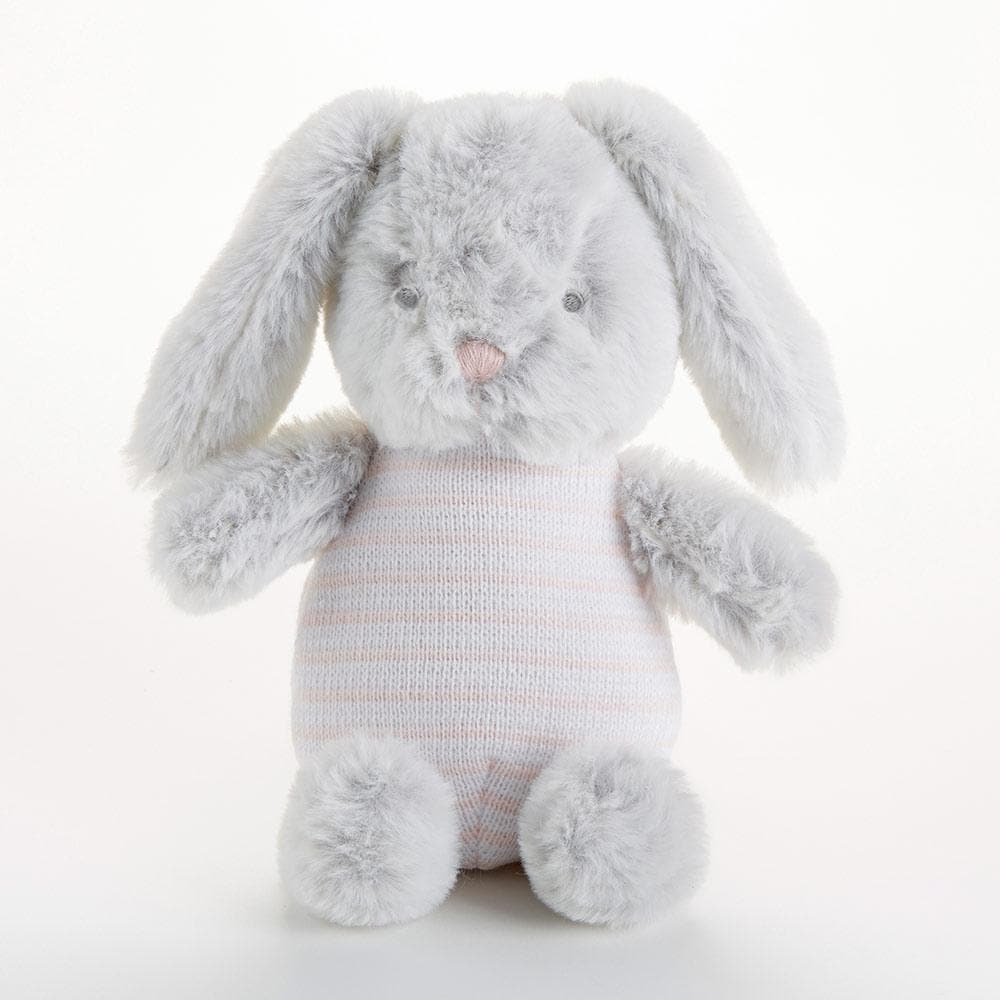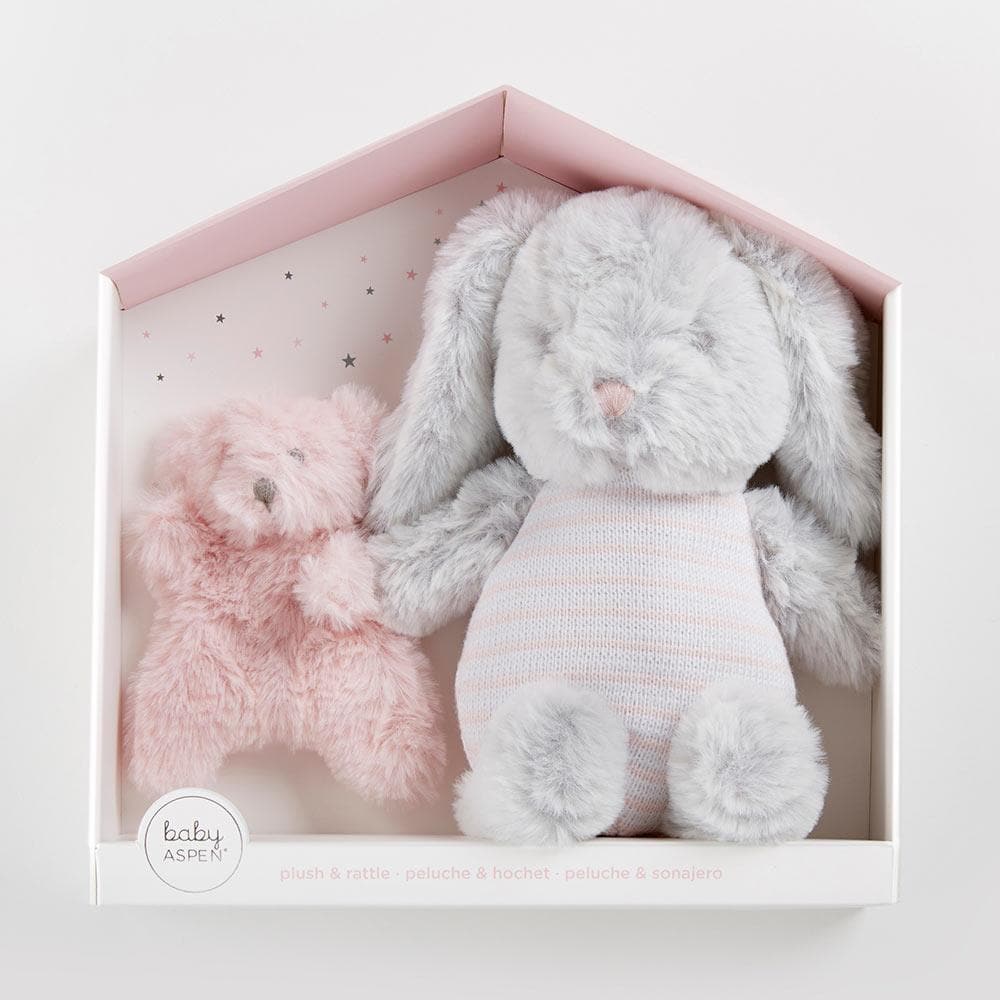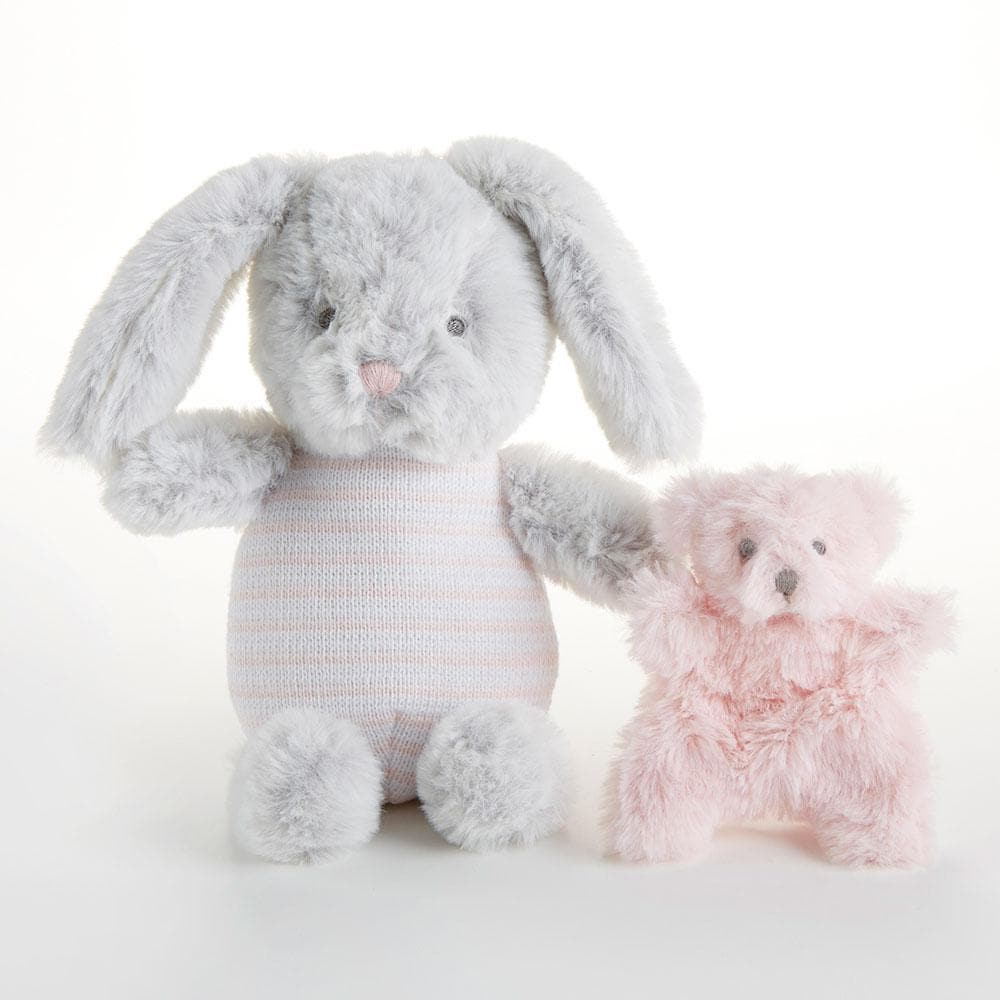 Baby Aspen's Luxury Baby Bunny Plush Plus Rattle For Baby is just the luxury baby gift to impress any baby girl! A soft set of luxury stuffed animals, the set is packaged ready for the baby shower or welcome home party in a PVC box shaped like a little house with a front facing clear window. To care for the set, simply hand wash both plushes in cold water and line dry. Made from high-pile velour the set is perfect for playtime or naptime!
Features and Facts:
Colors:
Light gray and light pink
Materials:
Knit and velour
Details:
The plush bunny features high-pile gray velour head and limbs, with a pink and white striped knit body. The face of the bunny is made from baby-safe embroidery. The smaller plush bear rattle is made from high-piled light pink velour with embroidered facial features.
Dimensions:
Bunny plush: 4" w x 10" h x 5" d, Bear rattle: 3.75" w x 5.25" h x 1.4" d
Packaged Dimensions:
9.88" w x 9.67" h x 3.25" d
Selling Unit:
Sold in 1 set of 2 luxury stuffed animals
Assembly Required:
None