Luxury Baby Blanket & Rattle Gift Set (Blue)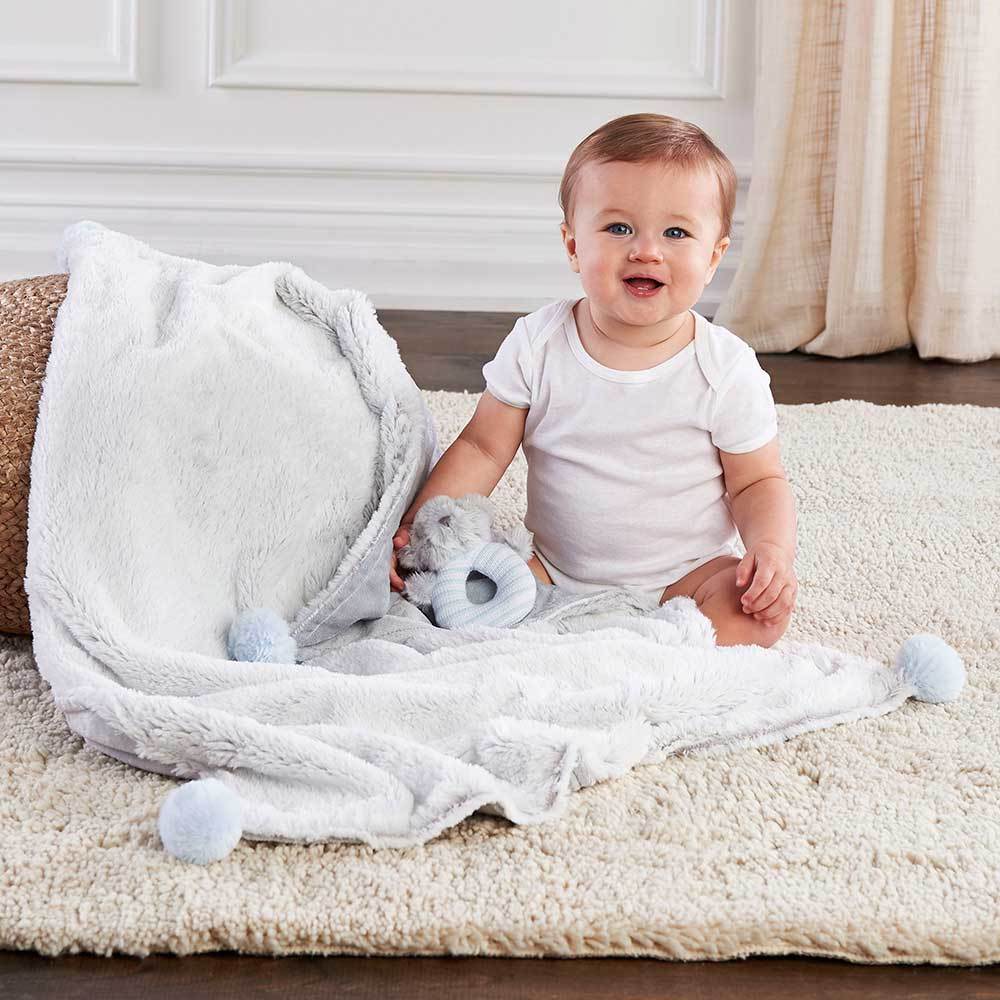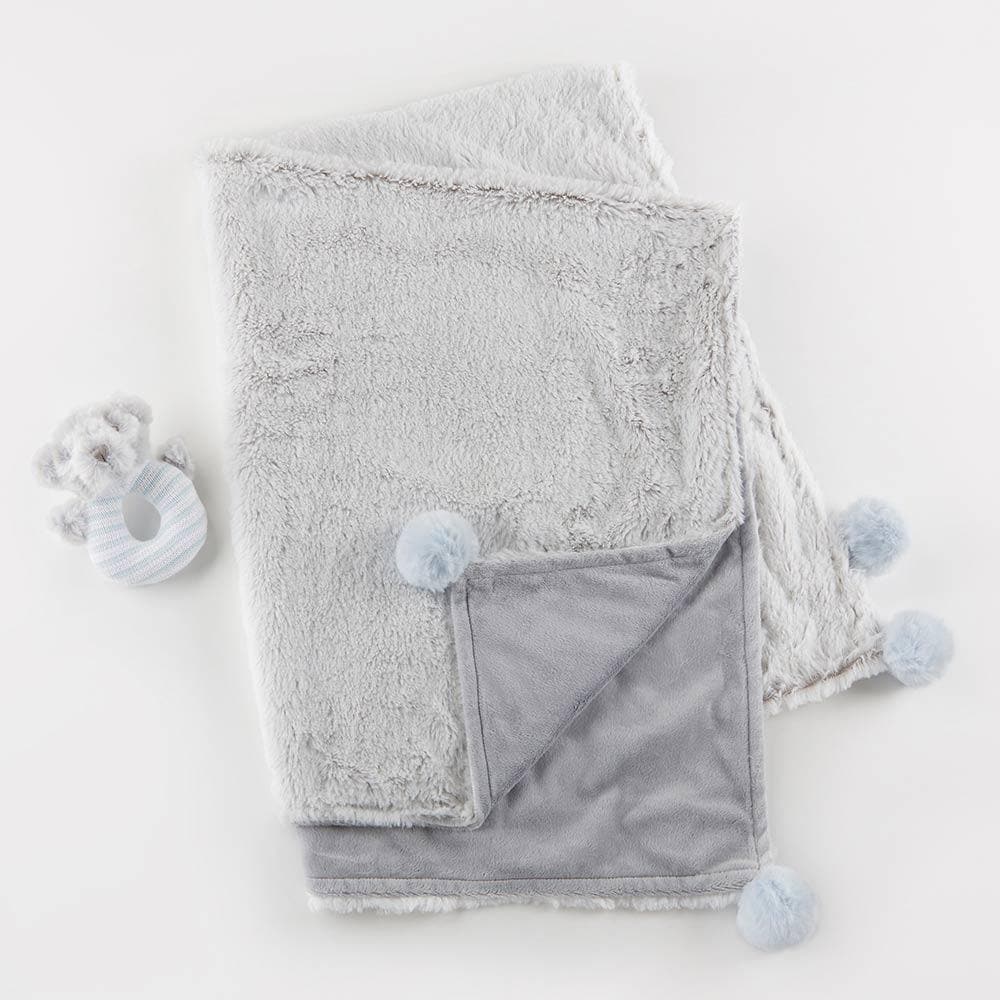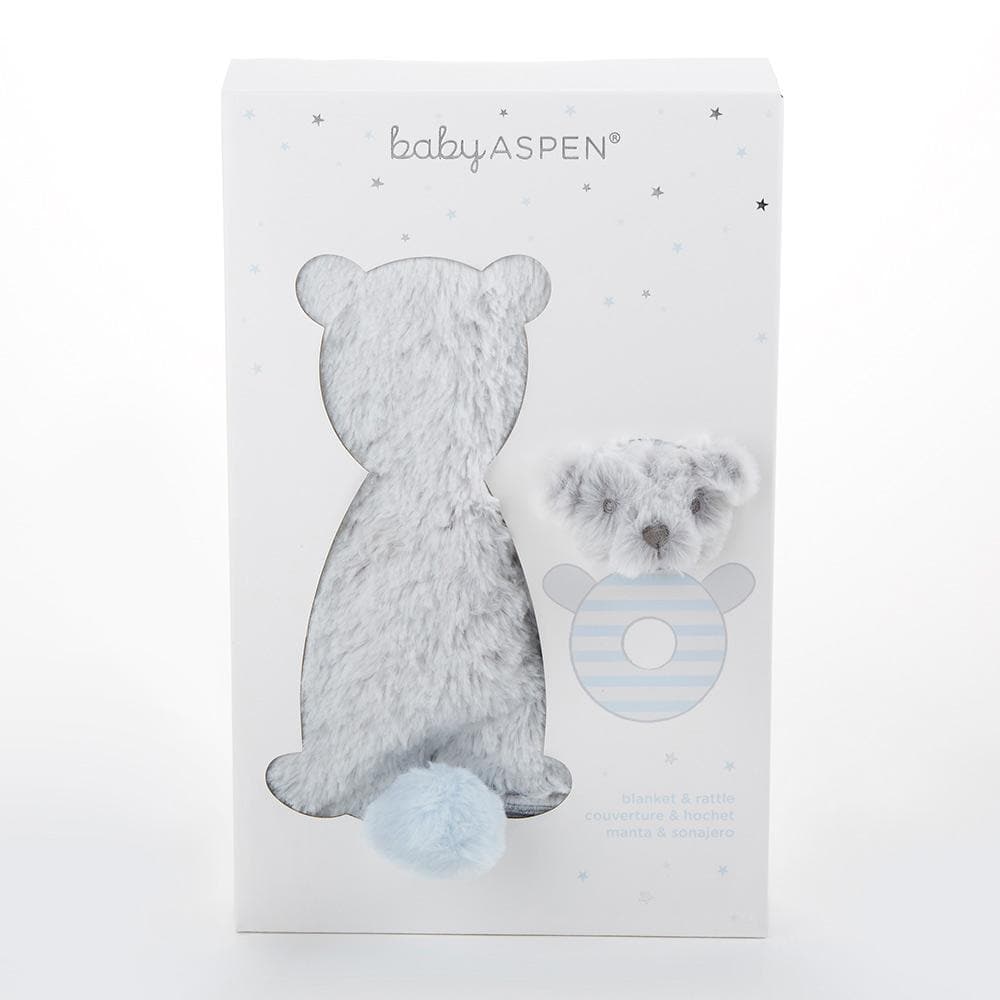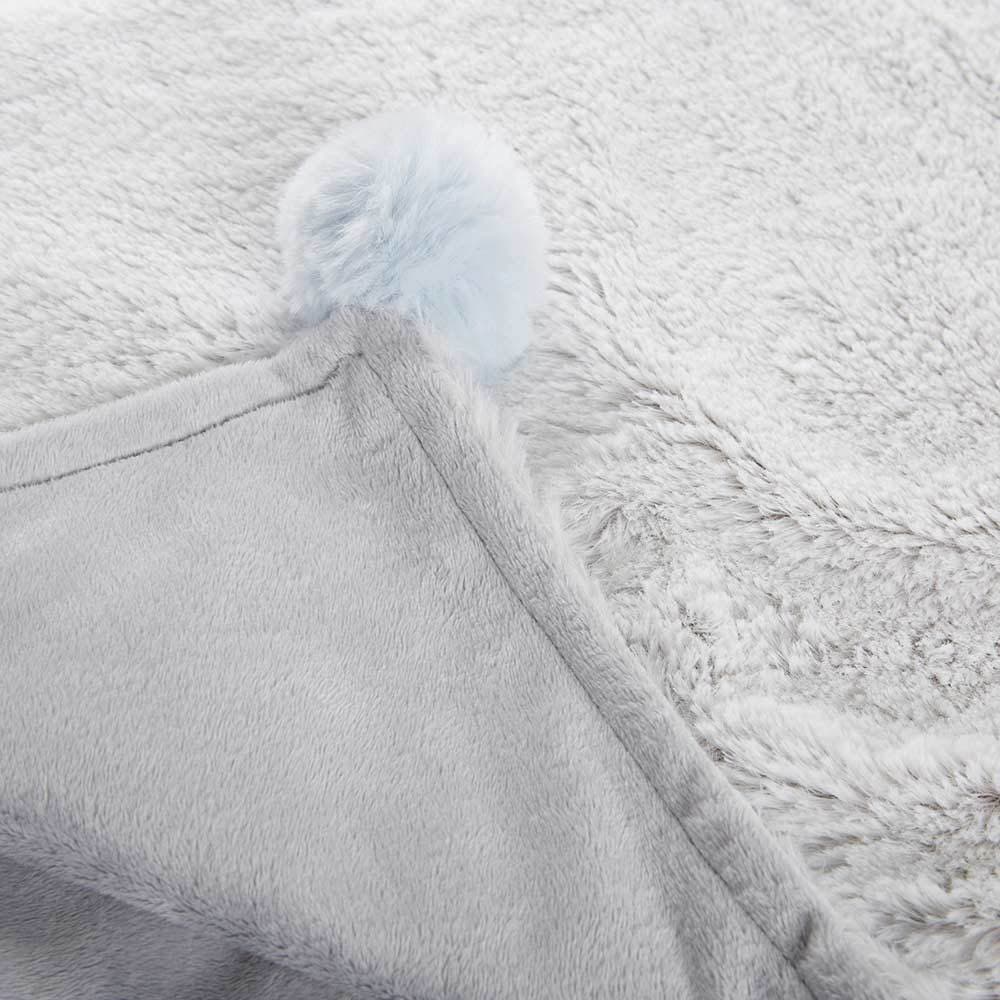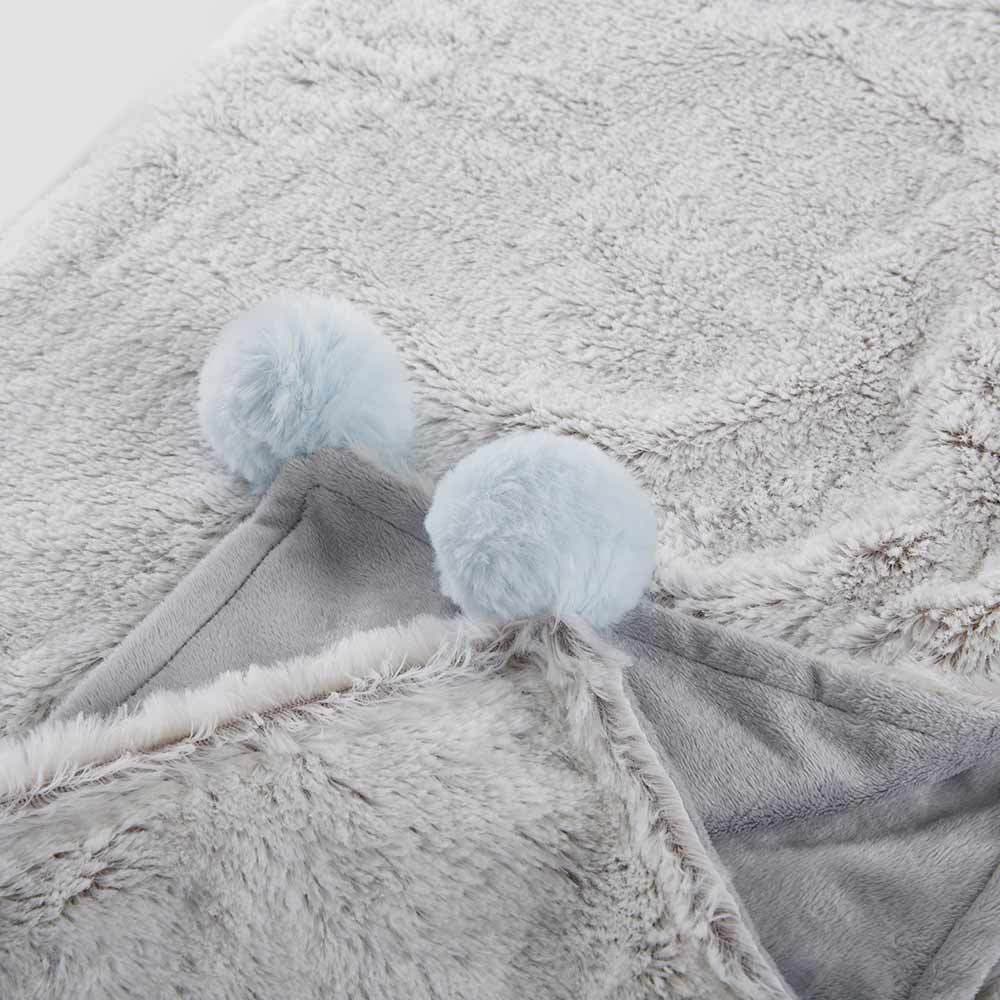 With a soft velour blanket and a blue and white bear rattle, Baby Aspen's Luxury Baby Blanket and Rattle Gift Set is one of the most unique baby boy gifts new moms, dads, and baby boys can love! The swaddle blanket features 4 light blue pom-pom accents, one on each corner, and a high-pile low-pile velour combination in gray. The matching rattle has a plush bear on top of a knit ring of blue and white stripes.
Features and Facts:
Colors:
Light gray and light blue
Materials:
Velour and knit
Details:
Blanket has one side of high-pile velour, and one side of low-pile in light gray. Light blue pom-pom accents are located on each blanket corner. Rattle features a gray teddy bear on top with a white and blue stripe circle body in knit. The blanket is machine washable, while rattle must be hand-washed.
Dimensions:
Blanket measures 40" w x 30" h, rattle measures 4" w x 4.9" h x 1.75" d
Selling Unit:
Set (1 Blanket and 1 Rattle)
Assembly Required:
None