Luxury Baby Bear Plush Plus Rattle for Baby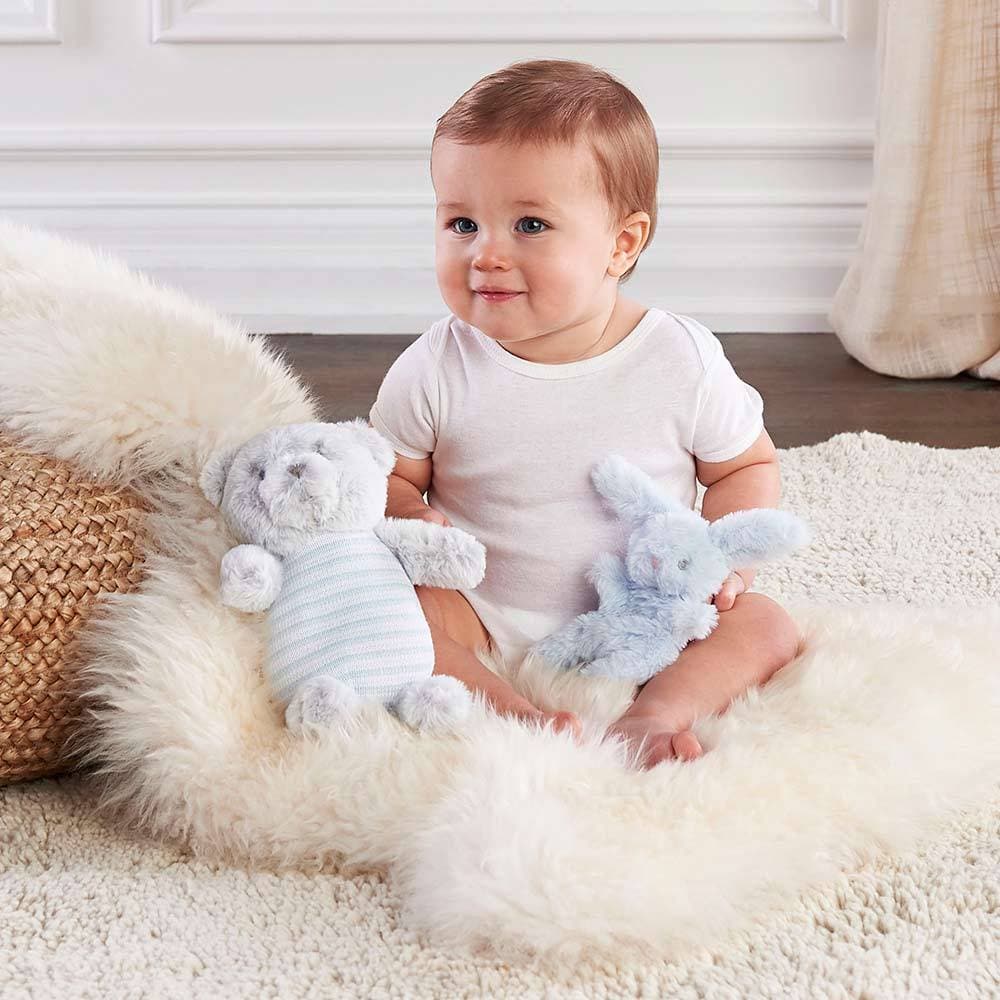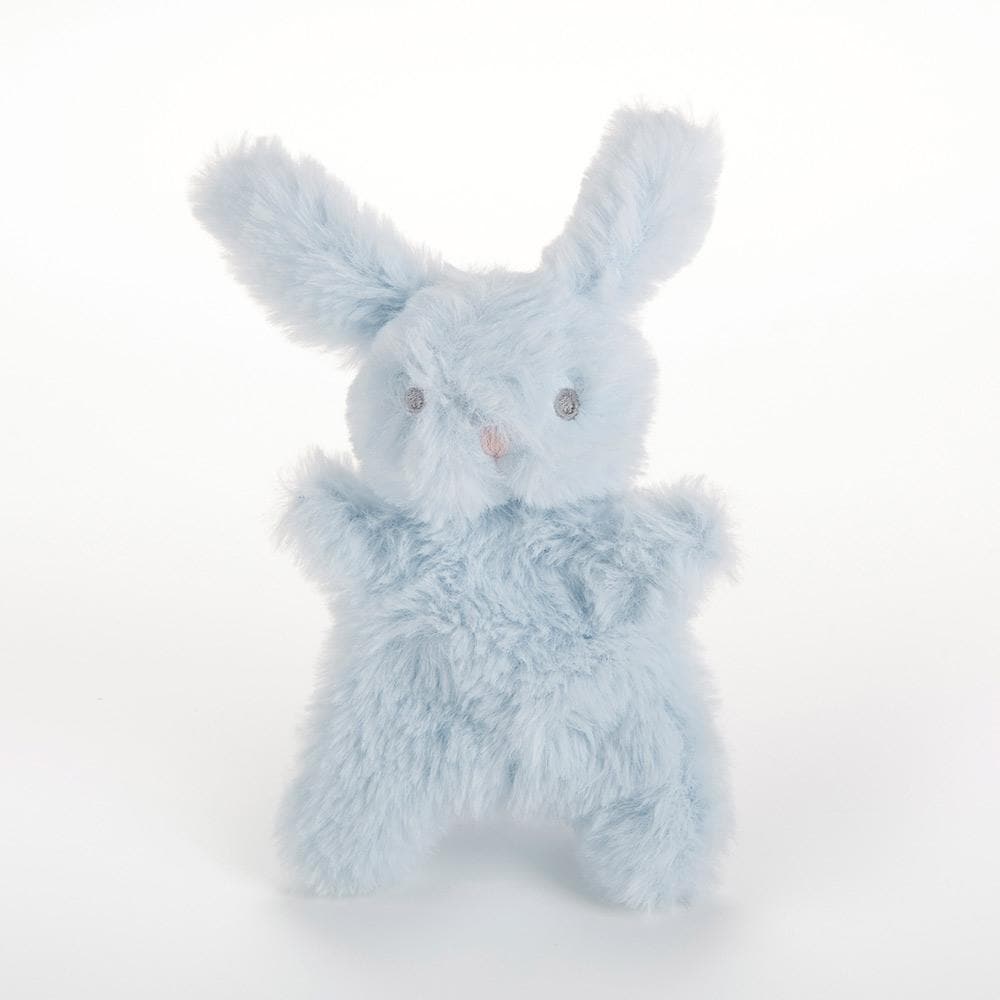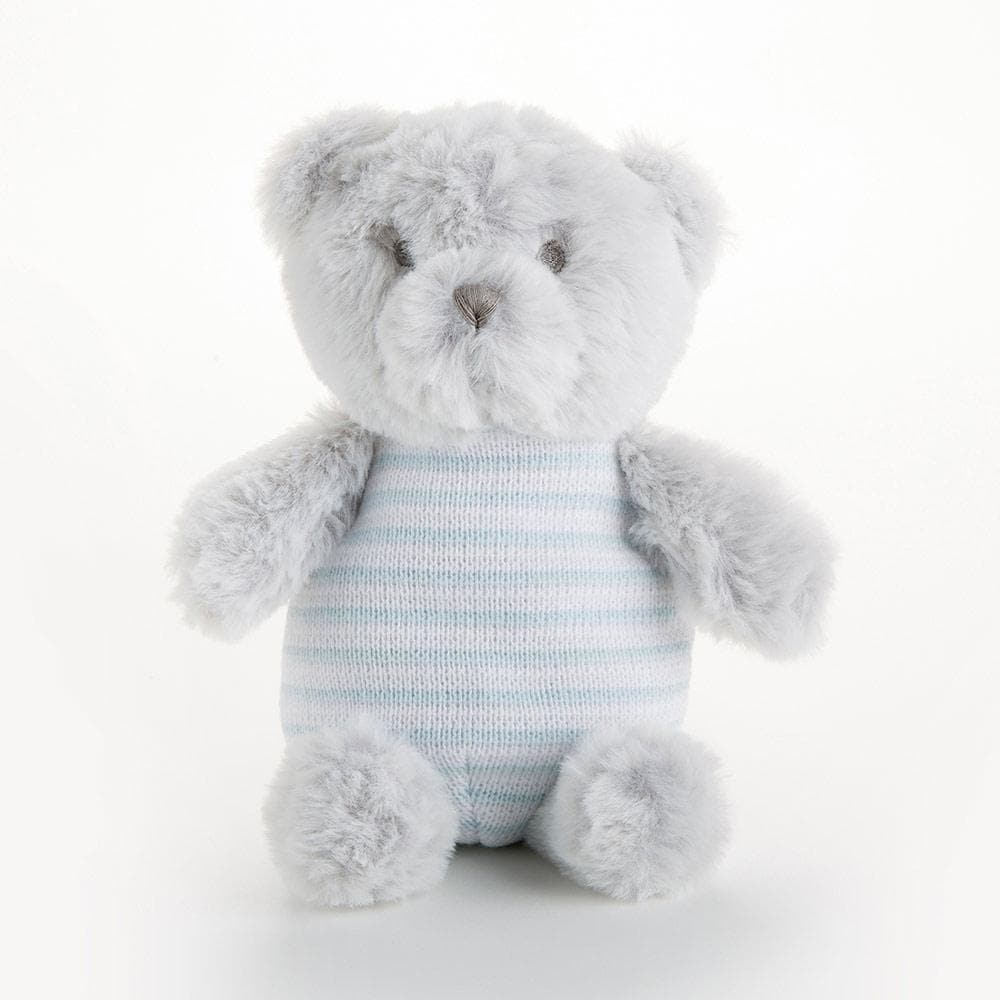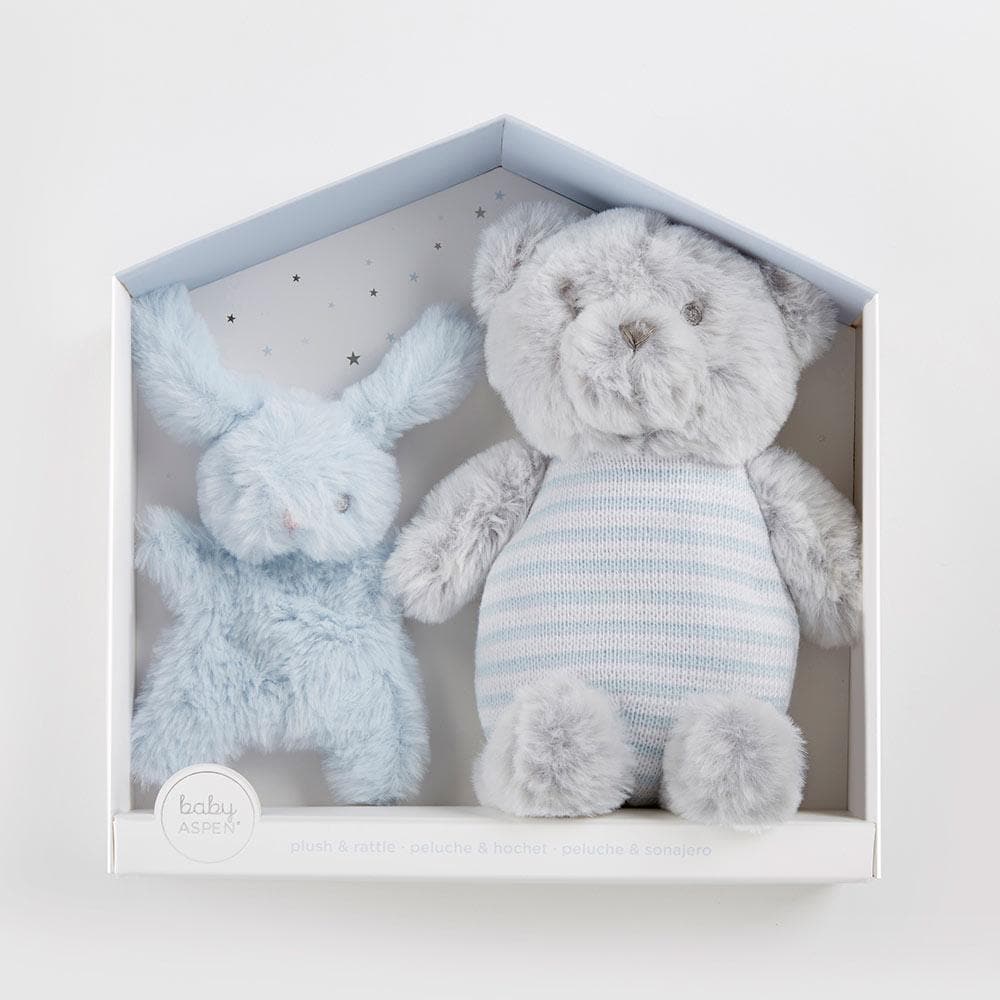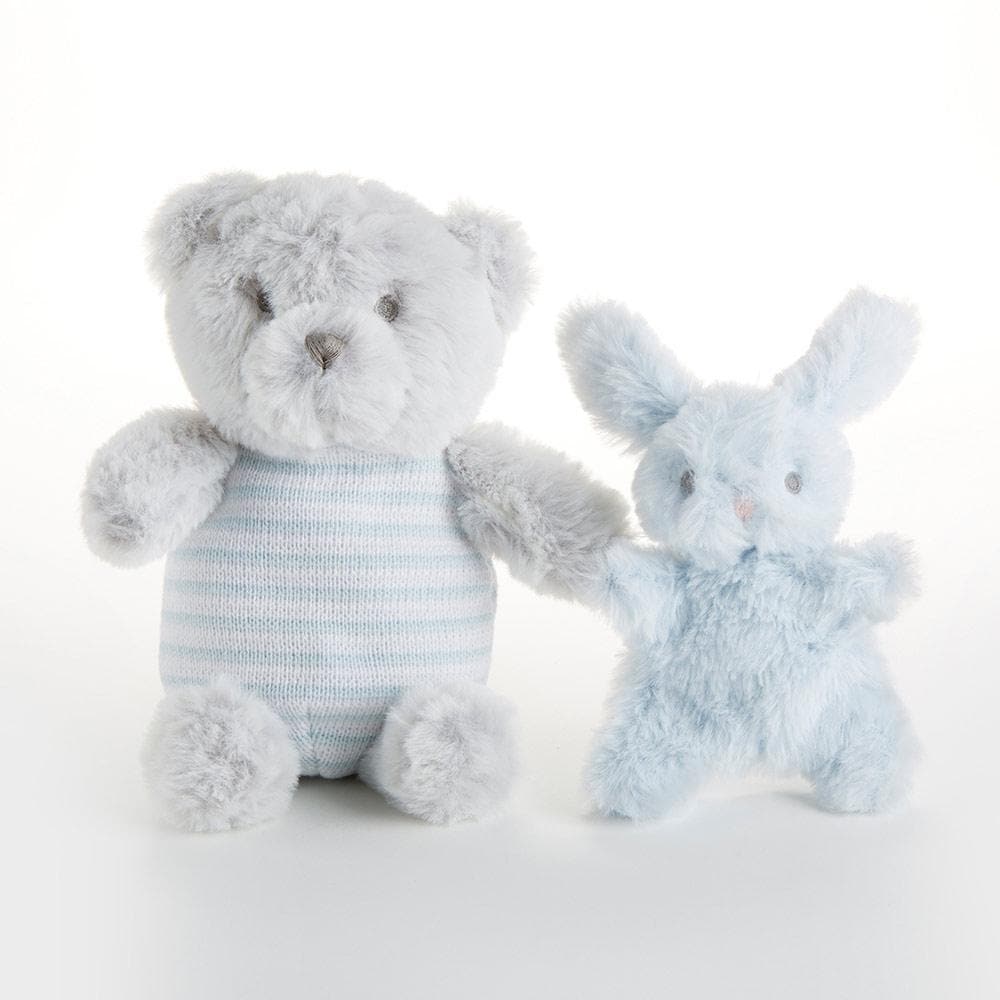 With a cuddly teddy bear stuffed animal and soft rattle lovie, the Luxury Baby Bear Plush Plus Rattle For Baby set is comprised of two unique baby gifts with a luxurious feel! These plush lovies are made from a combination of cozy high pile velour and soft knit, and may be cared for easily with a quick hand wash and line dry. Packaged for gifting, the set comes in a PVC box in the shape of a house with a clear front facing window. The luxury baby gift is ideal for long nights of snuggling!
Features and Facts:
Colors:
Light gray, light blue, and white
Materials:
Velour and knit
Details:
High piled light gray velour on head and limbs of plush bear, with a knit body in white and blue stripes. Face of bear made from baby-safe embroidery. The plush bunny rattle is comprised of light blue high piled velour with embroidery making up the eyes and nose.
Dimensions:
Bear plush: 4" w x 10" h x 3.5" d, Rattle: 3.75" w x 7.25" h x 1.5" d
Packaged Dimensions:
9.88" w x 9.63" h x 3.25" d
Selling Unit:
Sold in sets of 1 bear and 1 rattle
Assembly Required:
None