Jumbo Gender Reveal 12 Piece Balloon Set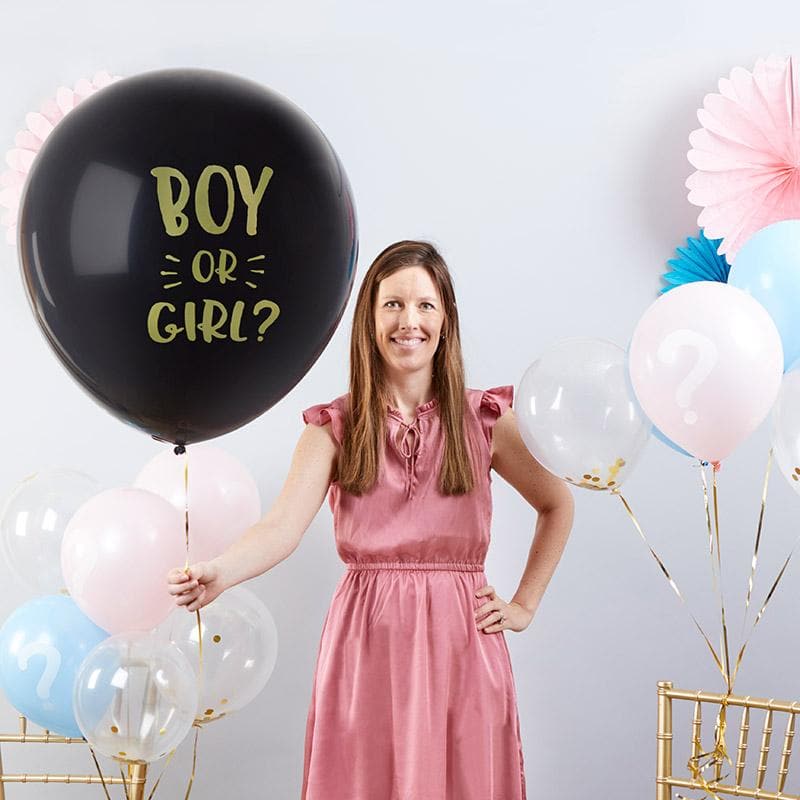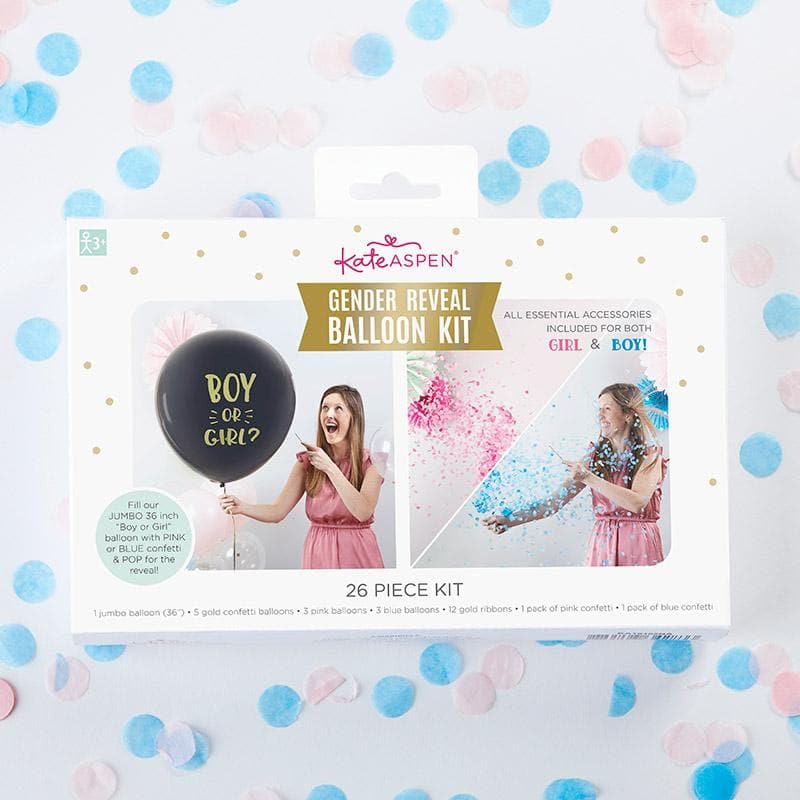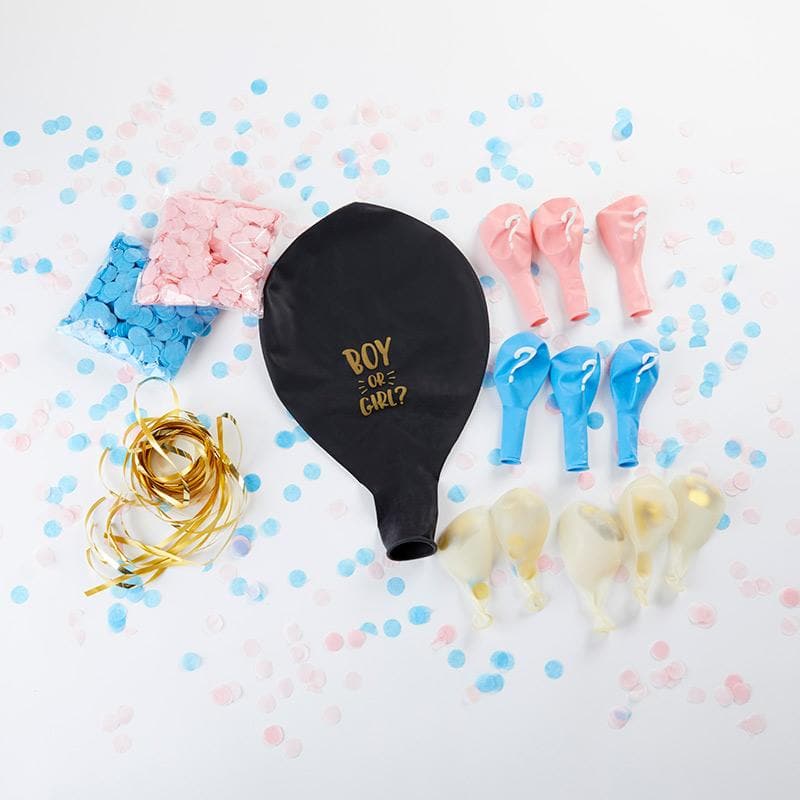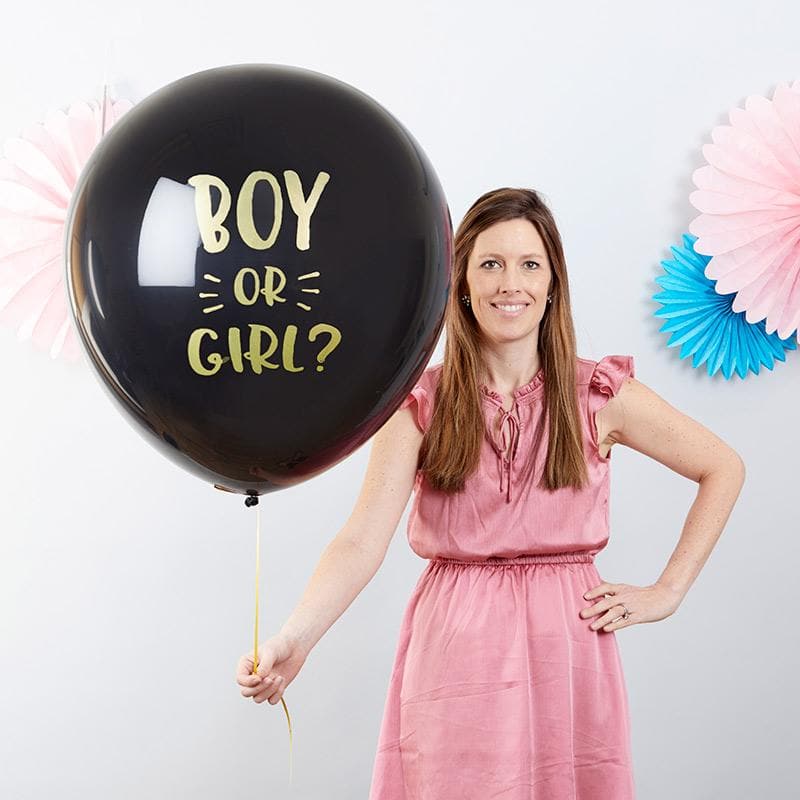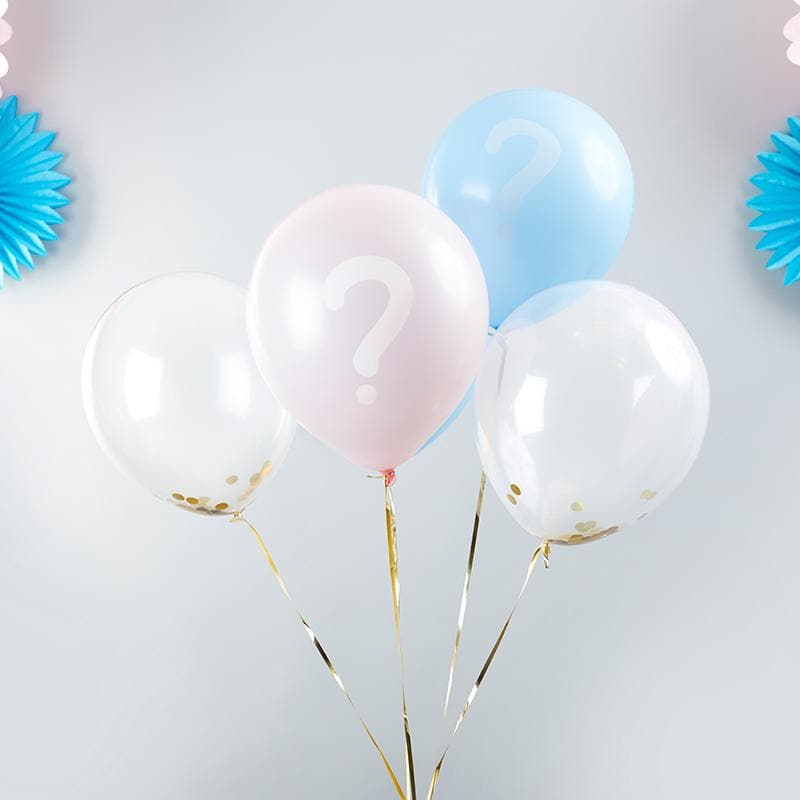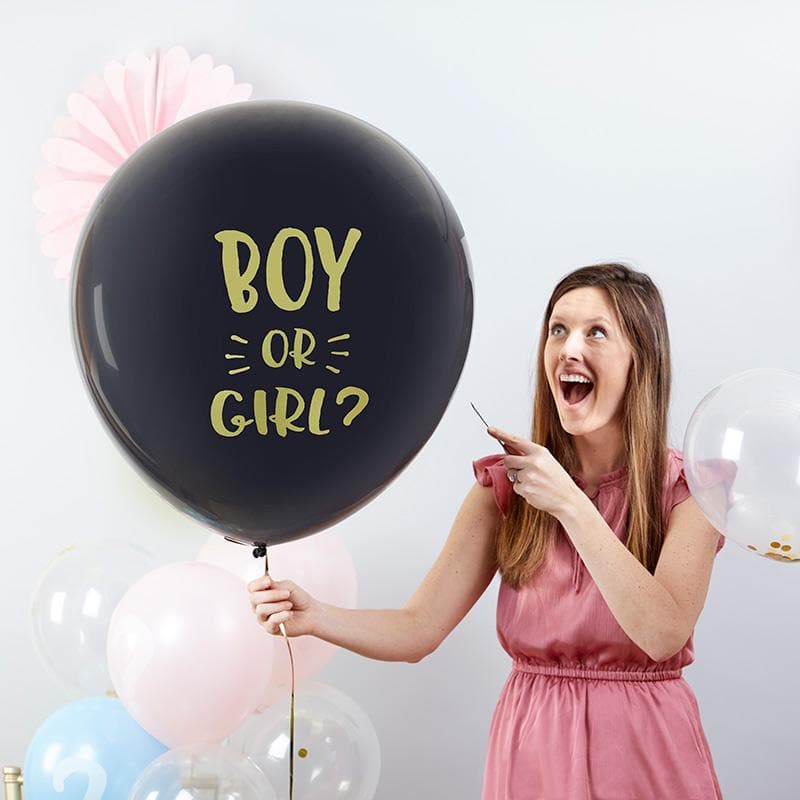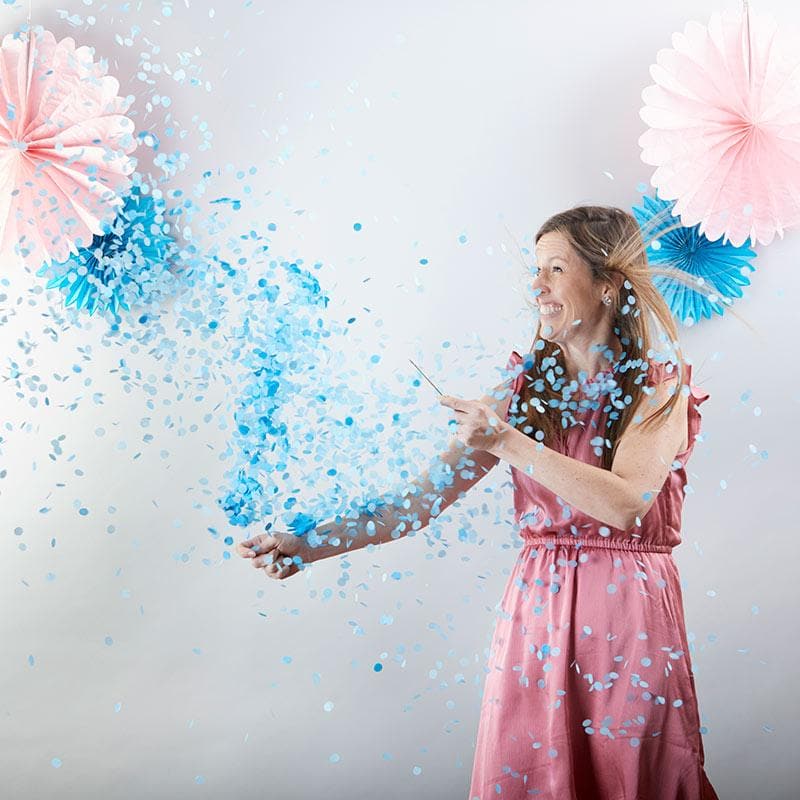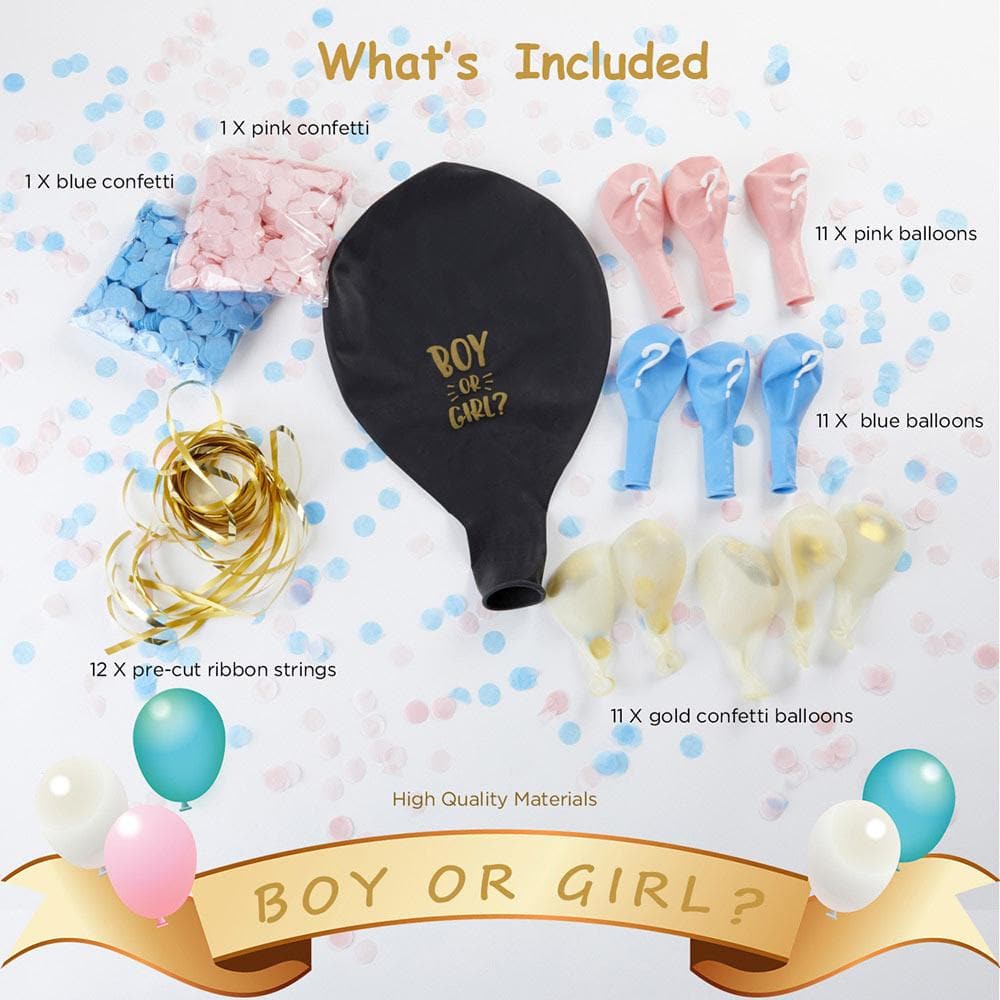 The Jumbo Gender Reveal 12 Piece Balloon Set is a party decoration that doubles as the biggest event of the baby shower! The set comes complete with a large black balloon with "Boy or Girl?" in gold foil to be filled with either pink or blue tissue confetti (or both!) as well as 11 standard balloons in pink, blue, and clear with gold confetti, and pre-cut gold balloon ribbons. For the big gender reveal balloon pop moment, simply pop the filled black balloon and see the confetti reveal the surprise!
Features and Facts:
Color(s):
Pink, blue, black, and gold
Materials:
Multi
Details:
Large black balloon with gold foil "Boy or Girl?" text. 3 light pink and 3 light blue balloons printed with a gold foil question mark, and 5 clear balloons with gold foil confetti inside. 1 bag of light pink tissue confetti and 1 bag of light blue tissue confetti. 12 gold foil ribbon strings pre-cut to be attached to balloons.
Dimensions:
Black balloon measures 8.3" w x 13.0" h x 0.4" d, Blue, pink and clear balloons measure 1.6" w x 4.5" h x 0.4" d, Gold foil ribbon measures 0.2" w x 36" h x 0.04" d, Confetti packs measures 4.3" w x 4.3" h x 1.0" d
Packaged Dimensions:
5.9" w x 5.1" h x 1.1" d
Selling Unit:
Sold individually
Assembly Required:
Some assembly required