Personalized Princess Party Gold Round Candy Tin (Set of 12)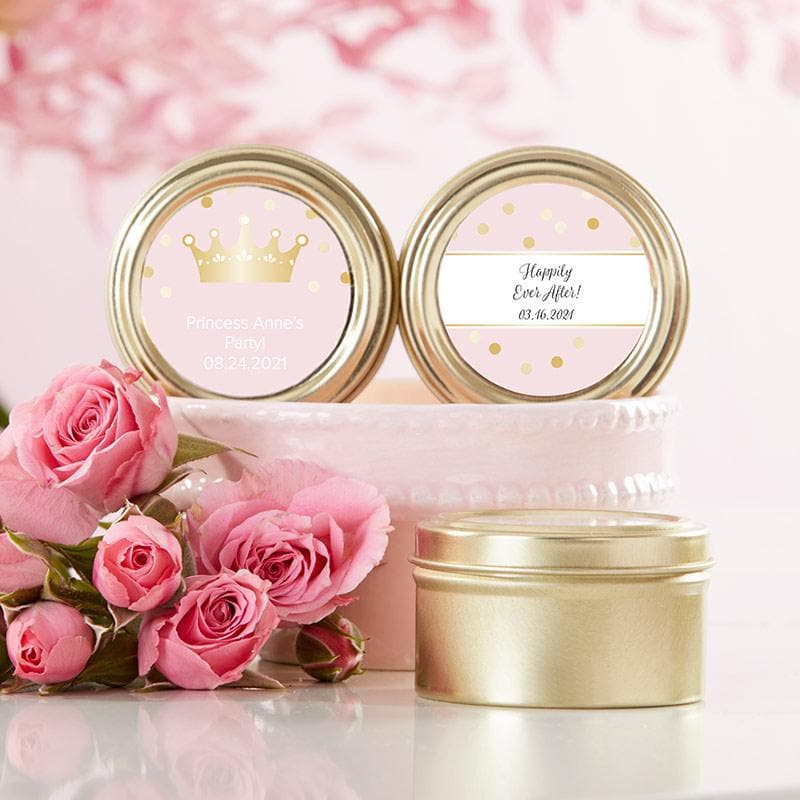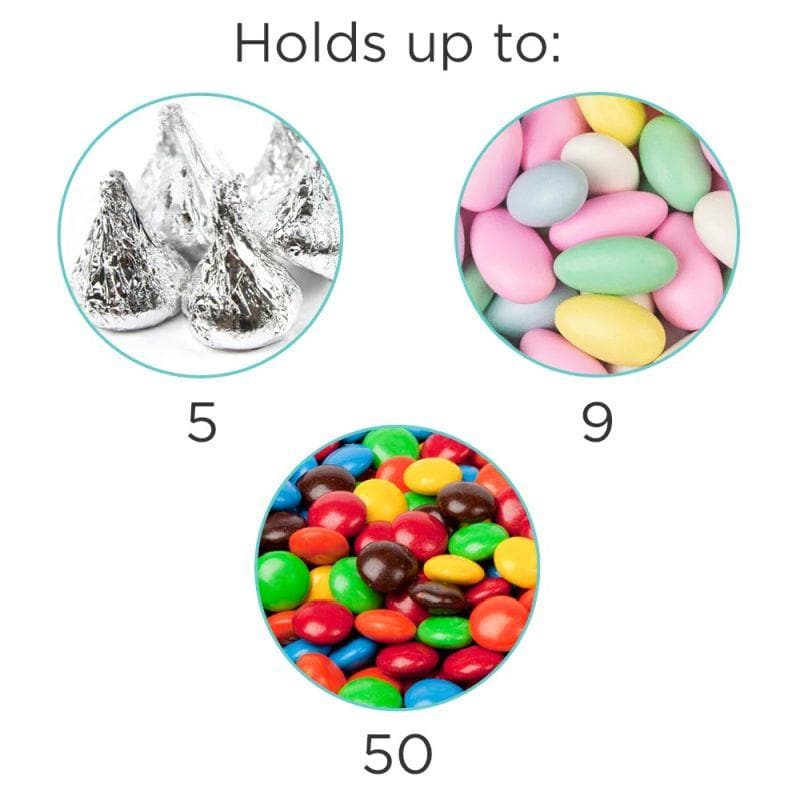 Baby shower favors, birthday party treats, or guest gifts for any occasion are taken care of with Kate Aspen's enchanted Personalized Gold Round Candy Tin with Princess Party Designs! In Dots or Crown designs, the candy container is topped with your choice of themed sticker showing three lines of custom text. When the candy runs out, the gold round candy tins may be reused and enjoyed while guests remember your very special day. Let every guest feel like a fairy tale princess with our Personalized Gold Round Candy Tin in Princess Party styles!
Features and Facts:
Color(s):
Matte gold finish with pink, white, and gold label design
Materials:
Metal tins with paper label
Details:
Round tin with solid lid that pulls off and a personalized custom label. Candy not included.
Dimensions:
1.25" h x 2" in diameter
Selling Unit:
Set of 12
Minimum Quantity With Personalization:
2 sets of 12 (24)
Assembly Required:
Some assembly required