Personalized Princess Party Gold Bottle Stopper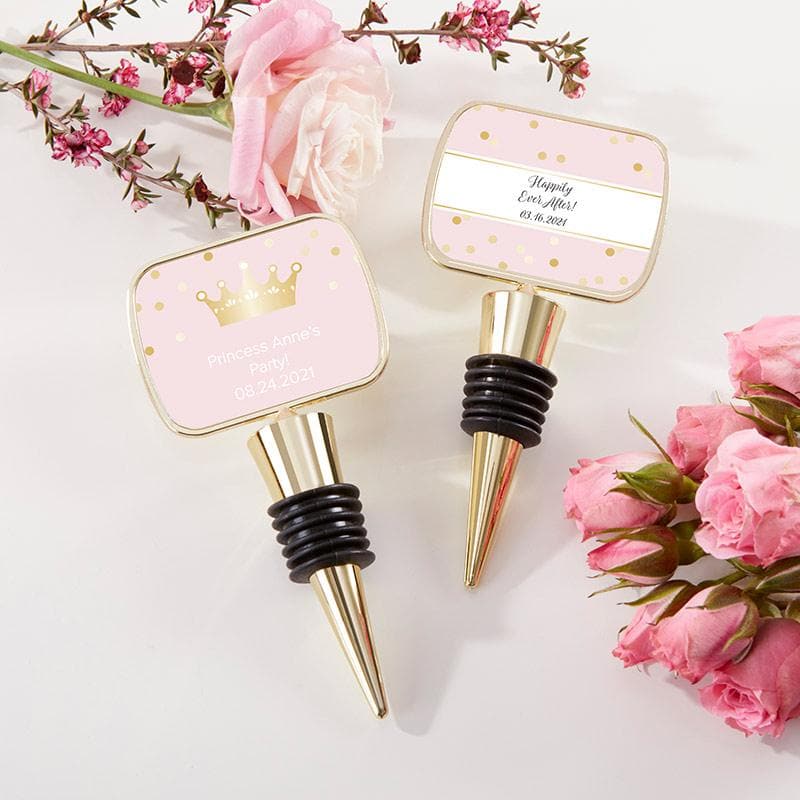 Kate Aspen's Personalized Gold Bottle Stopper in Princess Party Dots or Crown designs displays your custom text on top of an adorable wine plug! While a beautiful enchanted wedding favor, the Personalized Gold Bottle Stopper also makes a perfect guest gift for bridal showers, parents at a little one's birthday party, and so much more. These wine bottle stoppers use rubber to keep air out of all of your favorite bottles while the flavor is tightly locked in.
Features and Facts:
Color(s):
Gold Finish
Materials:
Metal & Plastic Stopper with Rubber Gasket
Details:
Palm-perfect, metal and plastic bottle stopper with gold finish and epoxy dome for personalization.
Dimensions:
4.5" h x 2.25" w
Selling Unit:
Individually
Minimum Quantity With Personalization:
Minimum of 24
Assembly Required:
Some assembly required