Personalized Gender Reveal Travel Candle Tin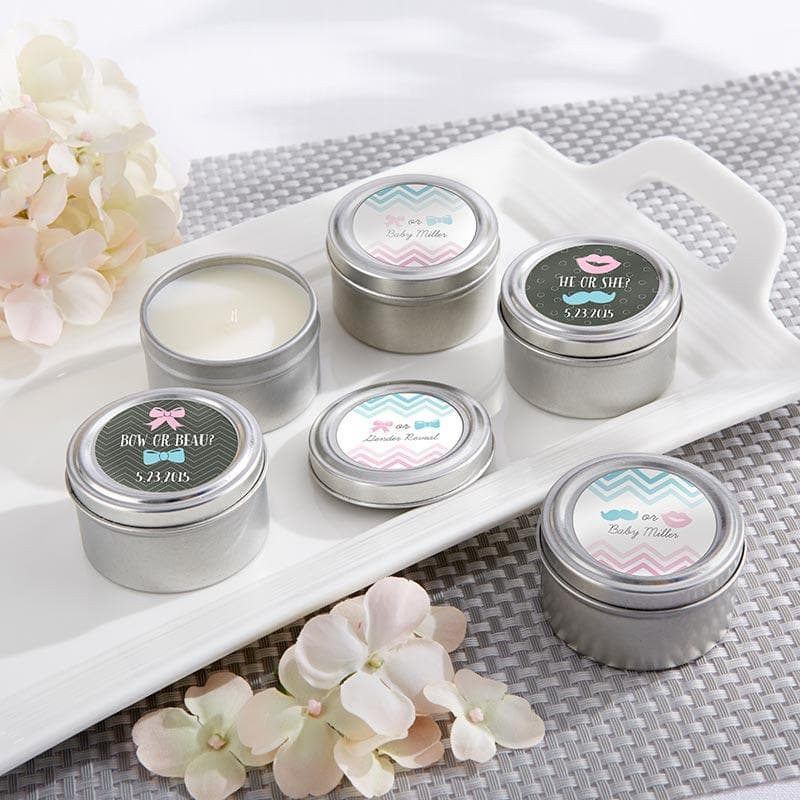 Everyone loves candles, and your gender reveal baby shower guests will adore these sweet little travel candle tins. They come in four fun designs so you can pick just the right one to match your personality or theme. Pick from Bow or Beau Chalk, Bow or Beau Chevron, Mustache Lips Chalk, and Mustache Lips Chevron.
Features and facts:
Color(s):
Silver Tin with White Candle
Materials:
Tin and Wax Candle
Details:
Round candle tin with sculptured lid and white, very light vanilla scent, wax candle within. Personalize with your choice of "He or She? Which will it be?" gender reveal-themed stickers.
Dimensions:
Candle tin measures approximately 1.125" h x 2" in diameter
Selling Unit:
Individually 
Minimum Quantity Without Personalization:
N/A
Minimum Quantity With Personalization:
Minimum of 24
Assembly Required:
Some Assembly Required