Blue Elephant Baby Shower Invitation & Thank You Card Bundle (Set of 25)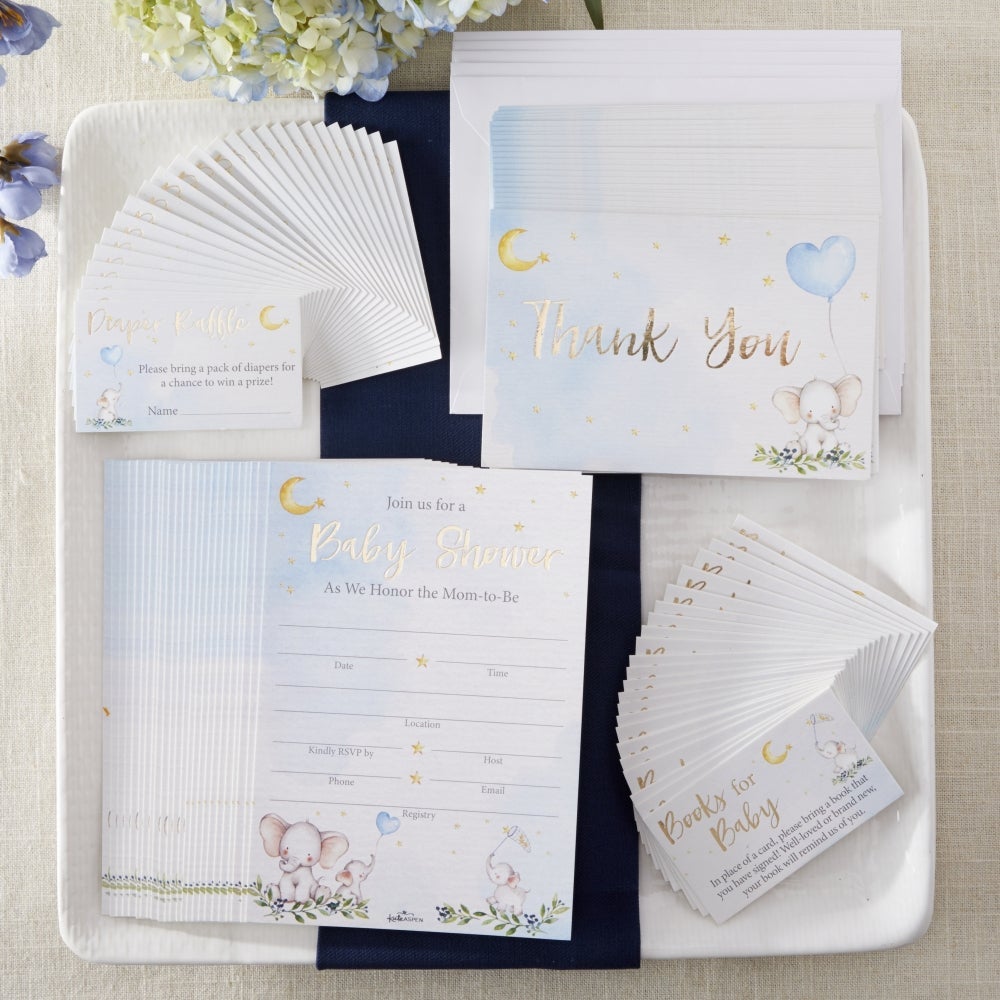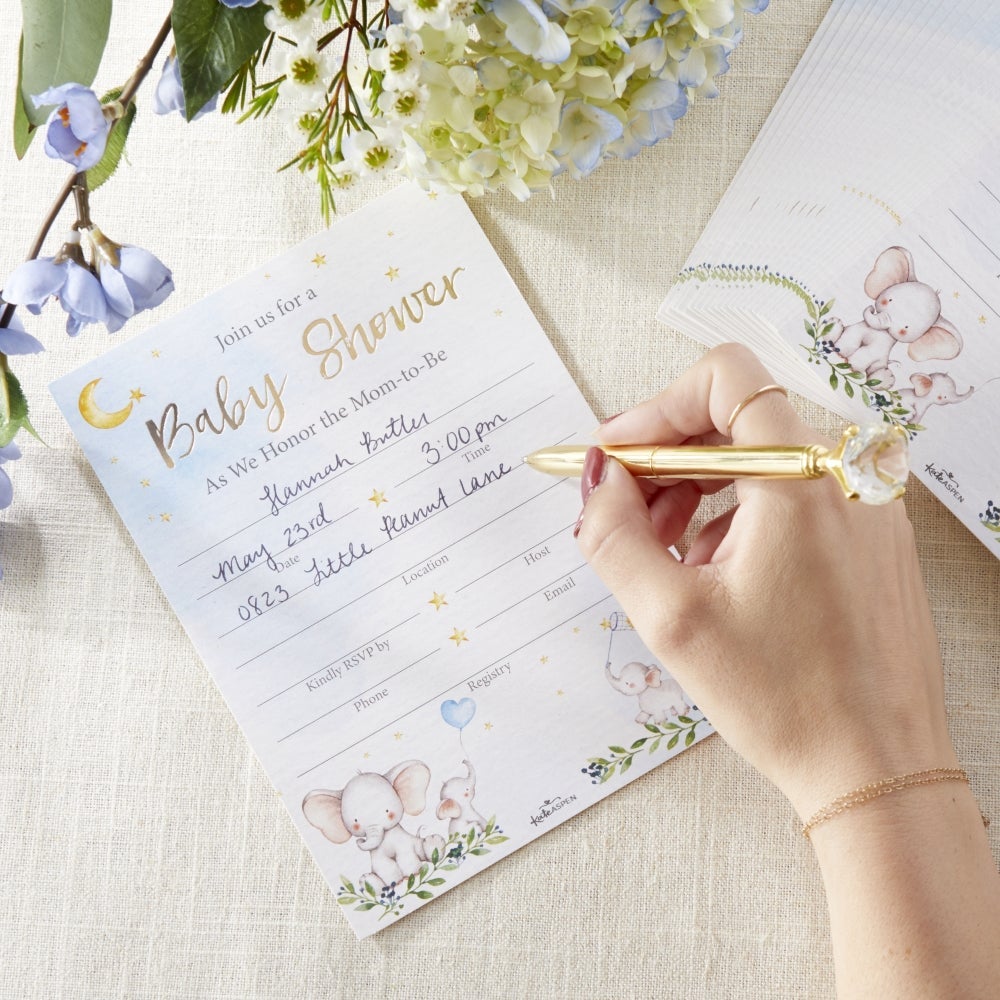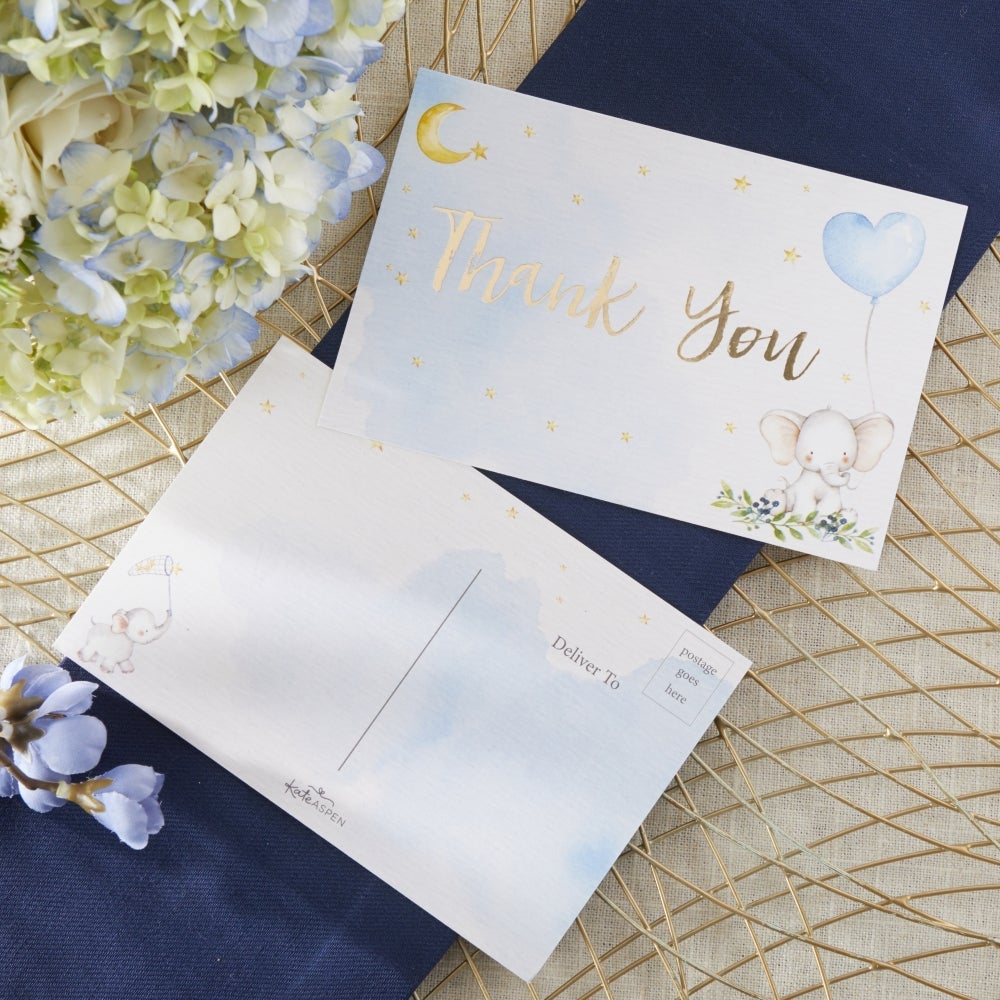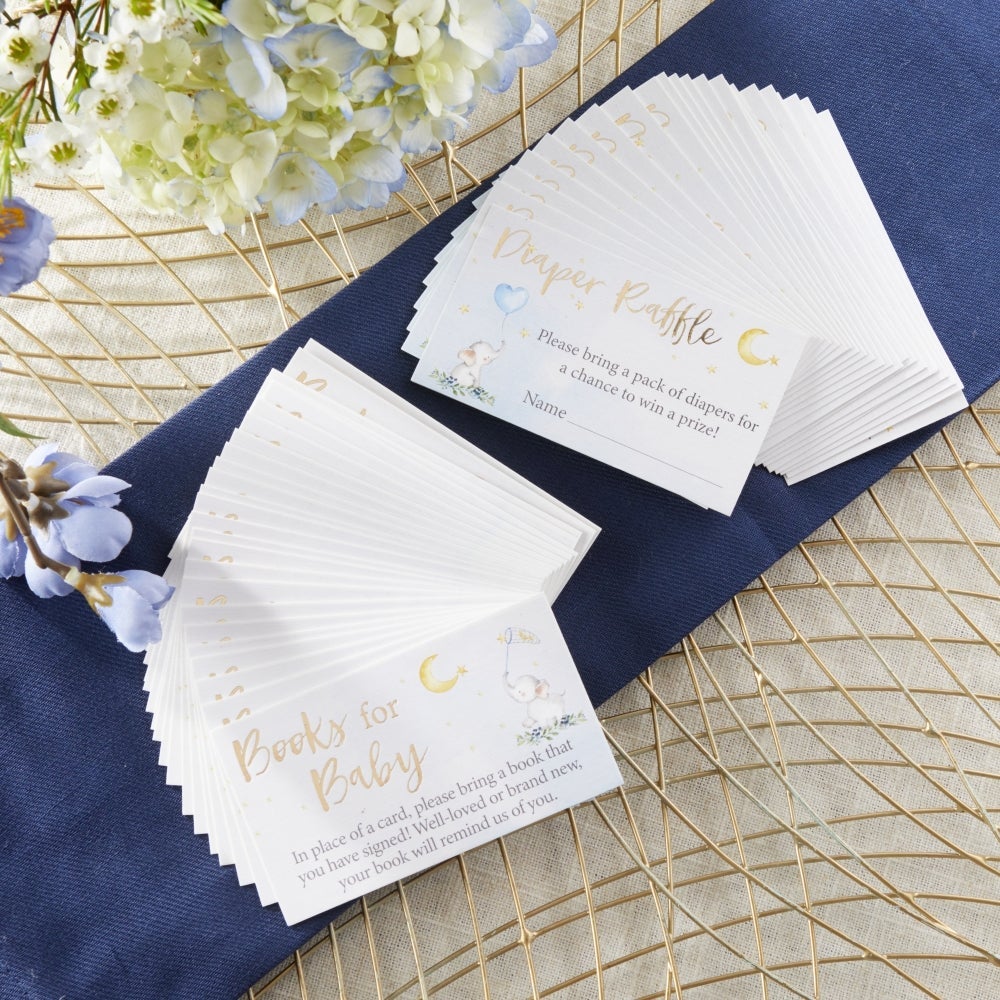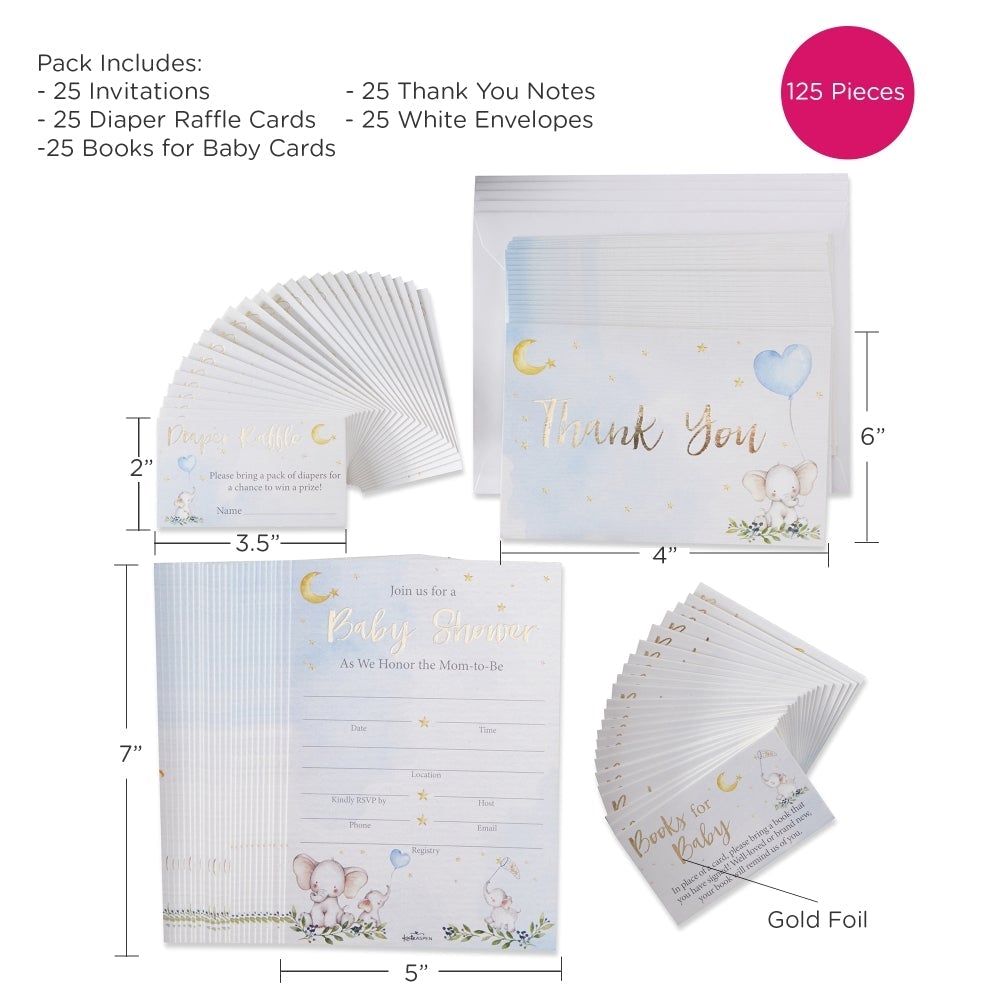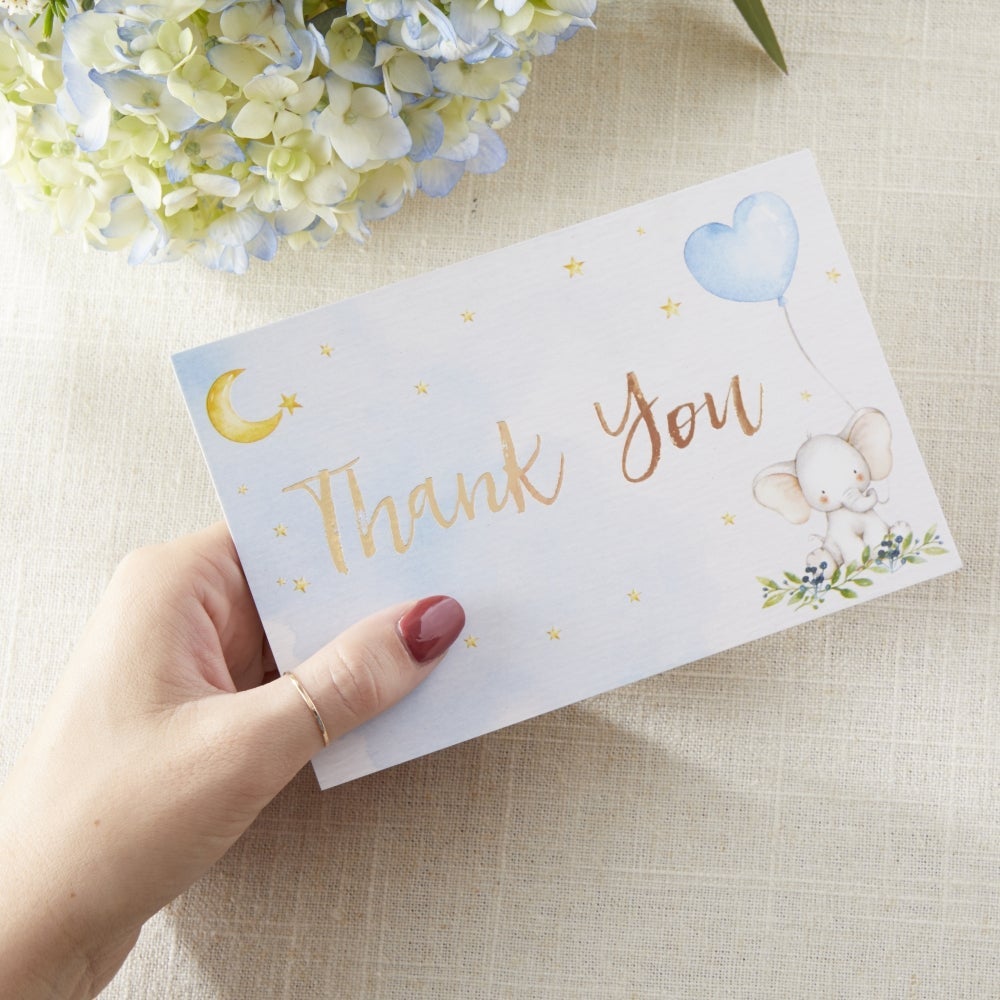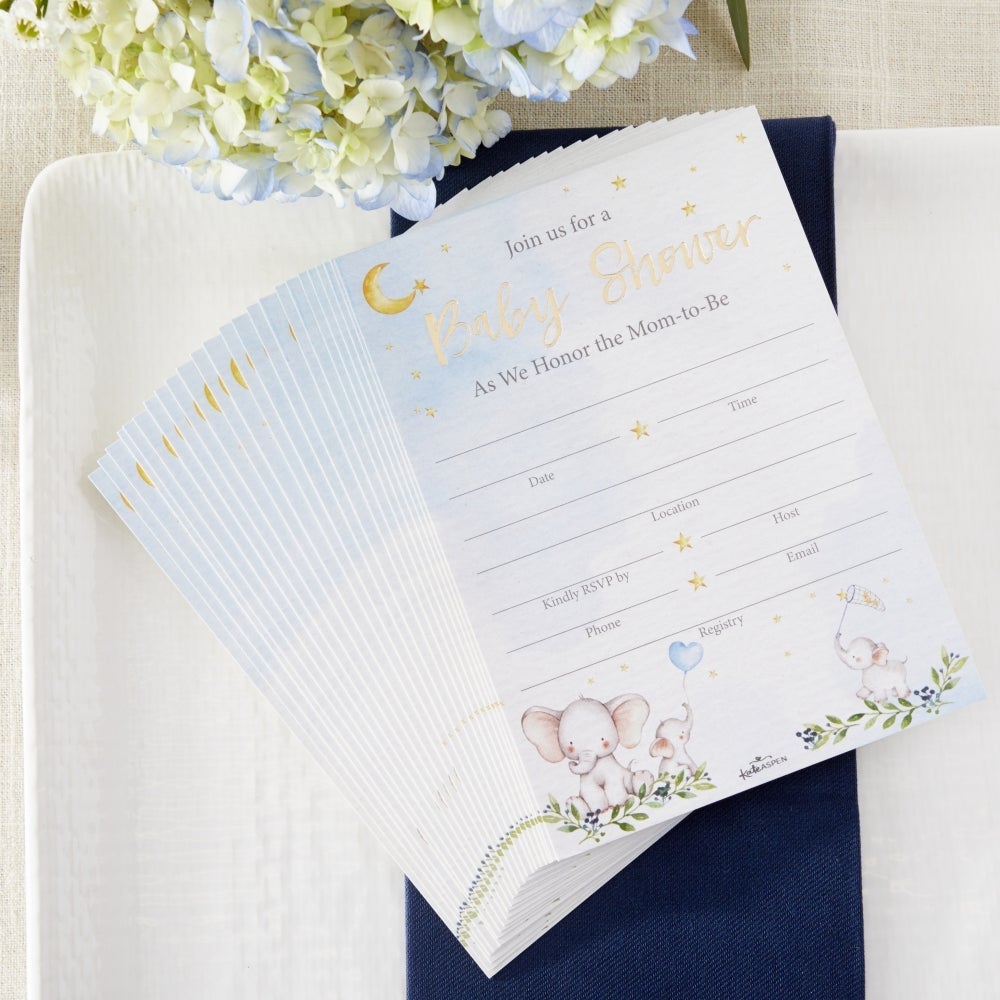 This elephant baby shower invitation and thank you card bundle covers all your bases for all your printed party needs! This stationery suite includes everything you need from before to after the party. Give your guests a taste of the theme to come with the initial invitation! These time-saving invitations are ready to go with a few strokes of a pen to fill out your party information. Your invited guests will want to hang these invitations proudly on their fridge to remind themselves of the party ahead. Embellished with playful little elephant illustrations on blue and white watercolor stationery.
When you send your invitations you will also tuck two more little cards into your envelope to help prepare your guests for the festivities. The first card you will add is to inform partygoers that you will be hosting a diaper raffle. The last note to be packed with your invitation will be a request for signed books in lieu of a card. After the celebration and you have gotten some rest from all the fun, don't forget to send out the corresponding baby elephant thank you cards!