Elephant Baby Shower Advice Card & Baby Shower Game (Set of 50)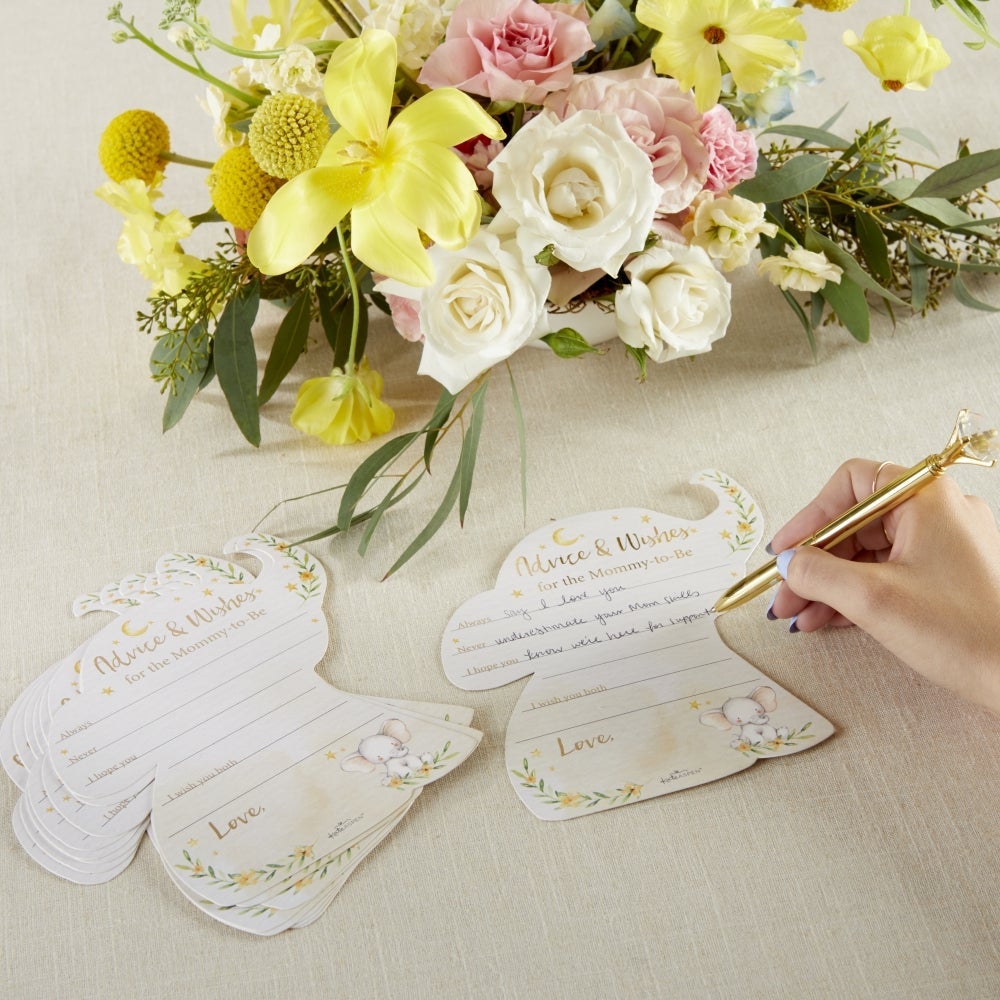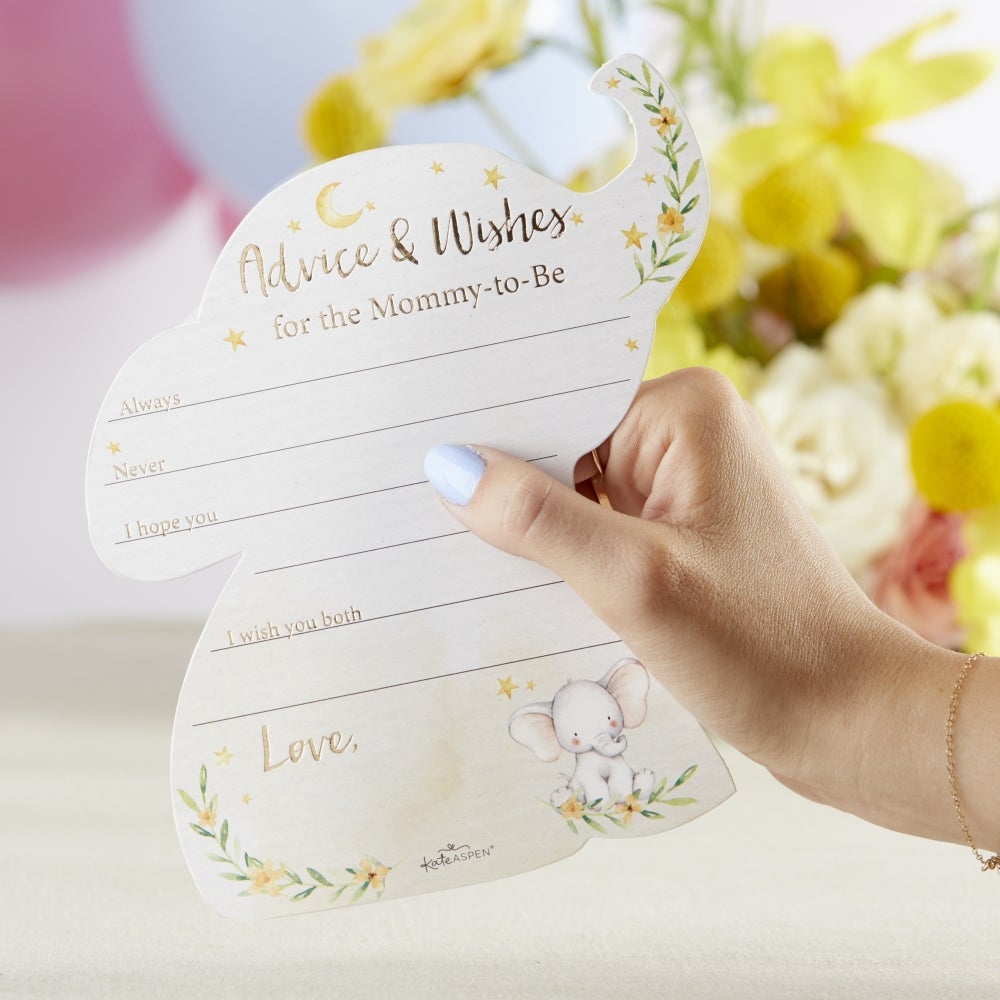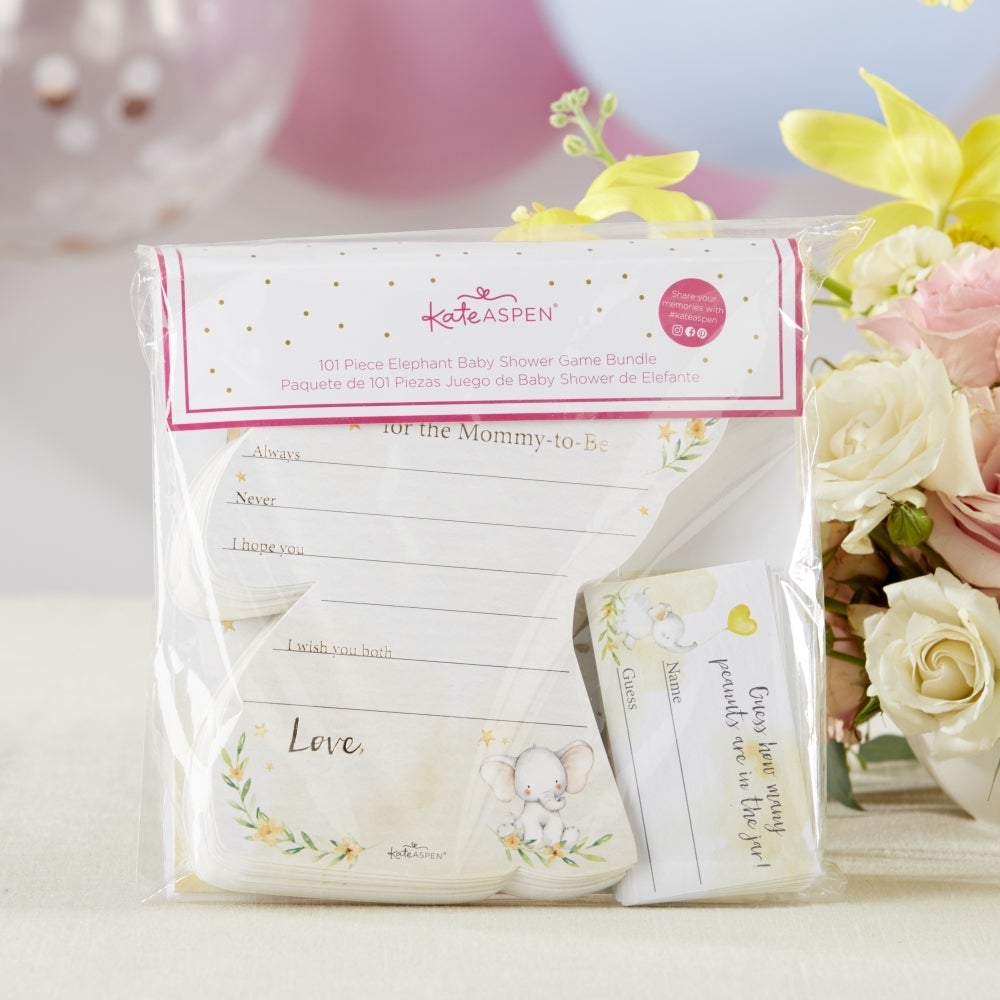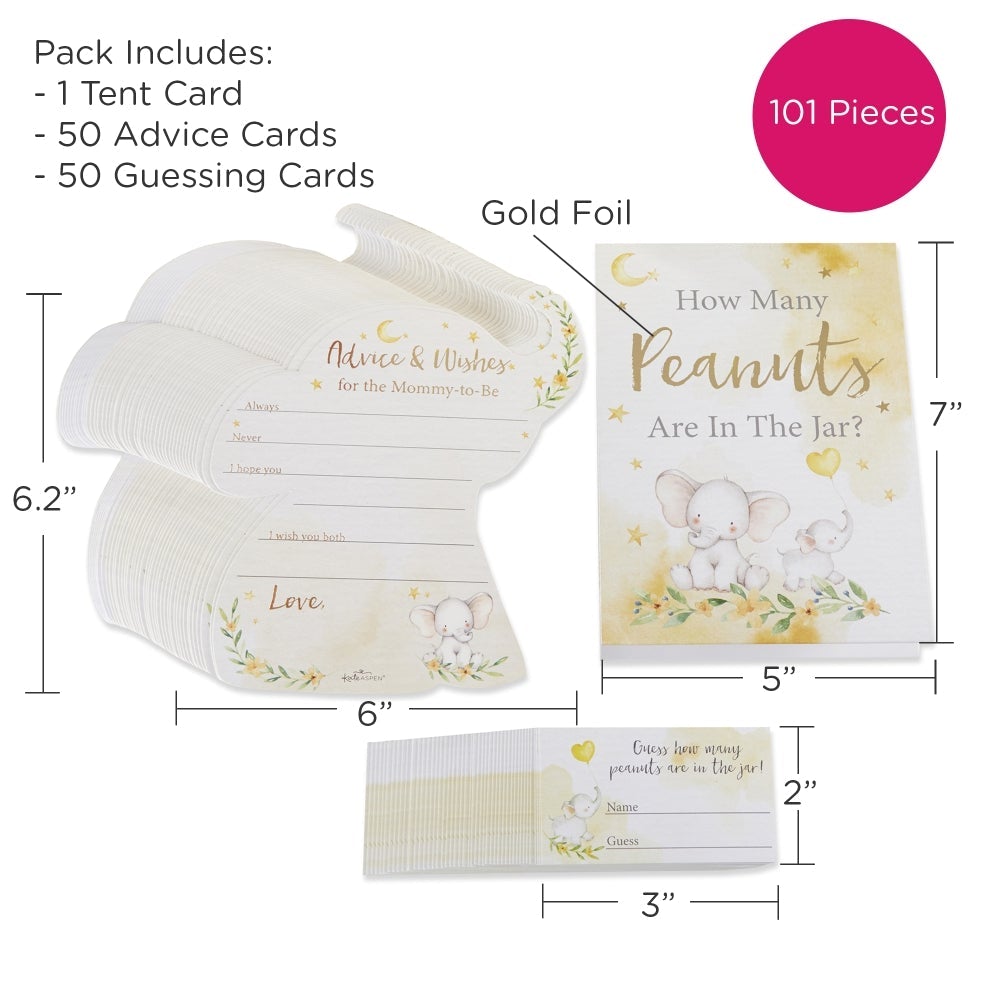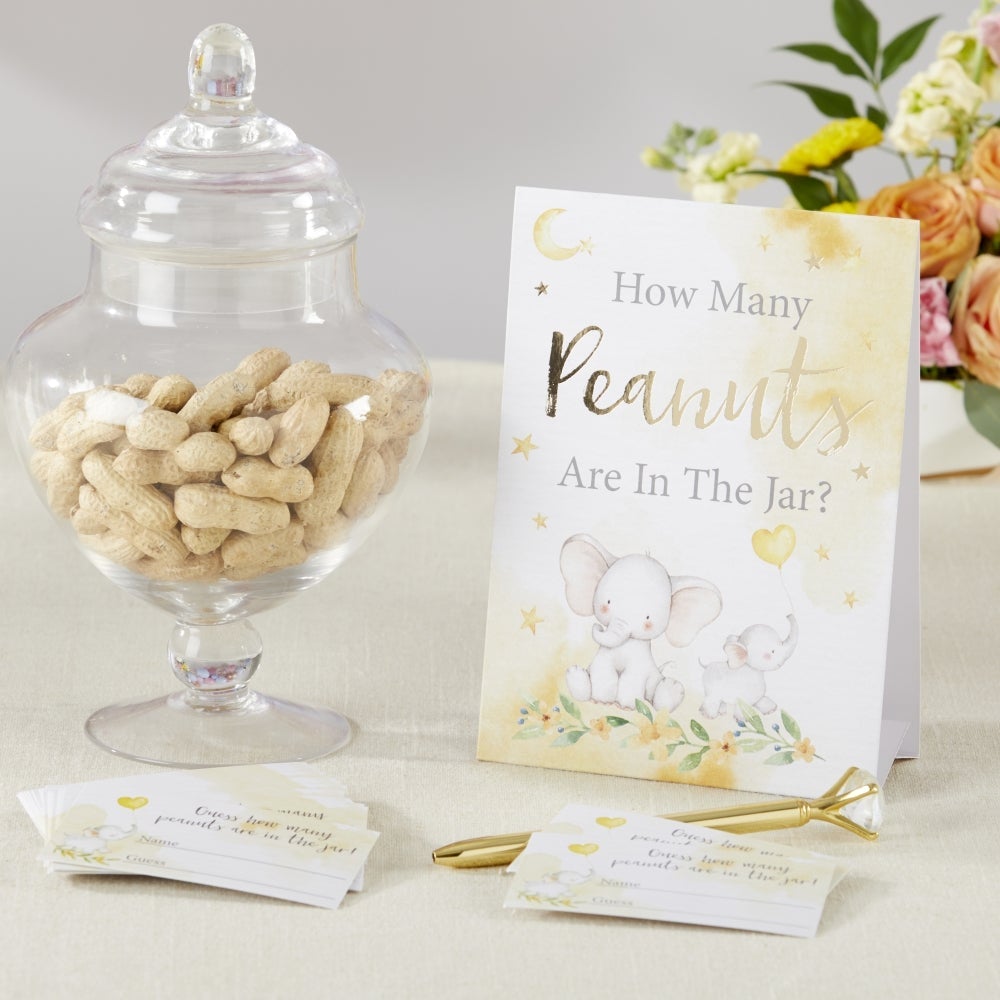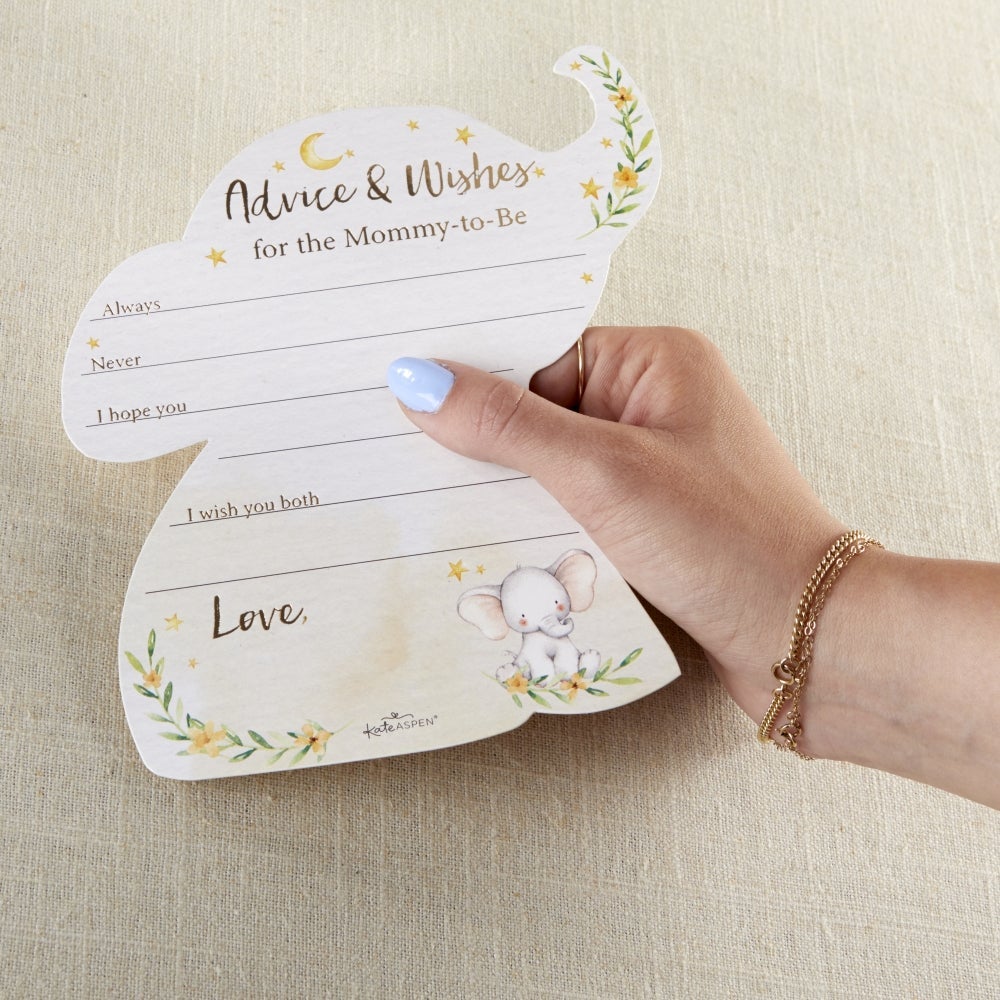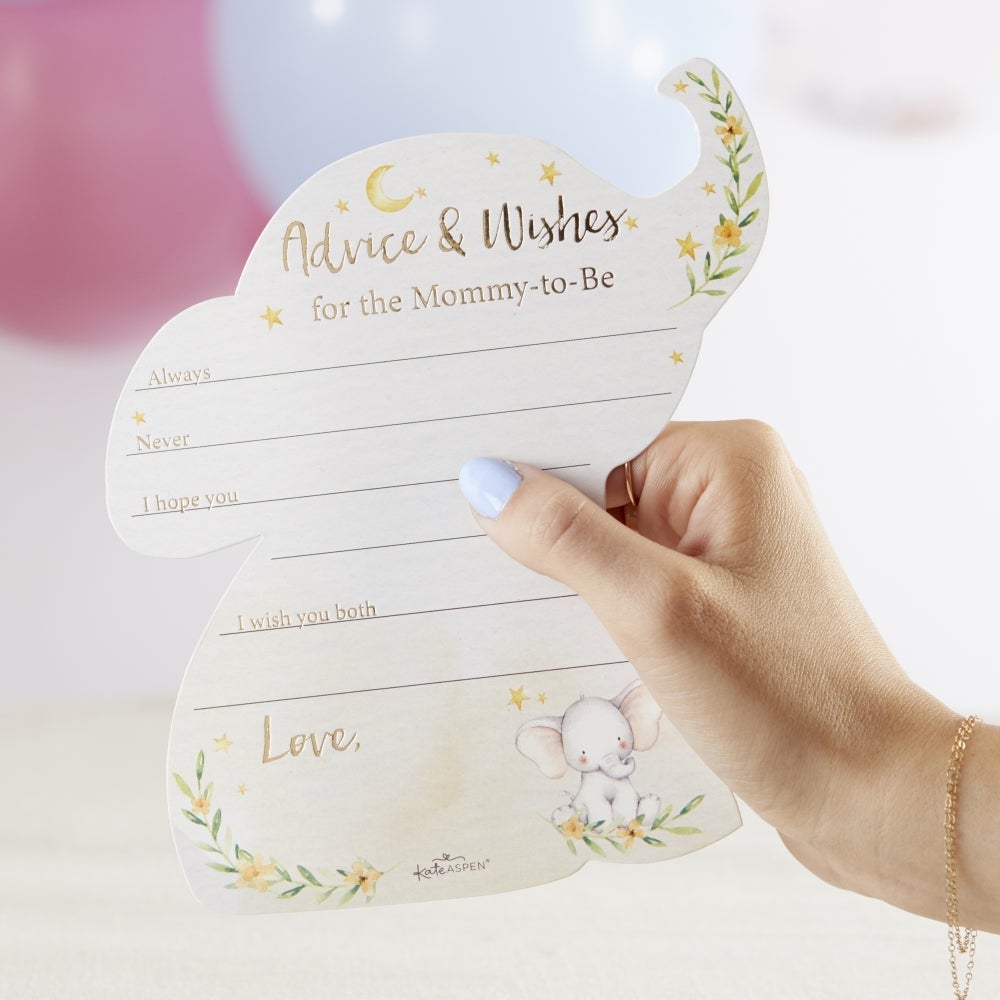 Kick off your elephant-themed baby shower with some ice breaker games and activities to get the party moving! Encourage guests to be active participants in your celebration with a simple guessing baby shower game. Fill a clear glass jar with peanuts and place this pre-printed elephant tent card beside it to instruct guests on how to play. Estimate cards let participants write their best-educated guesses of how many peanuts are in the canister.
During any transition or stagnant moments in the baby shower, your guests can pick up elephant-shaped advice cards. Fill out their most valuable tips, tricks, advice, hopes, and wishes for the little peanut and mommy-to-be. Collect these to be put into a baby book to look back on throughout the years to come. This collection of baby shower activity printed materials is gender-neutral with a classic cloudy yellow watercolor background and curious, blushing baby elephants. This set is additionally ornamented with delicate green and yellow florals and subtle golden moons and stars.