Colby the Cow Plush Plus Book for Baby & Cow Hooded Robe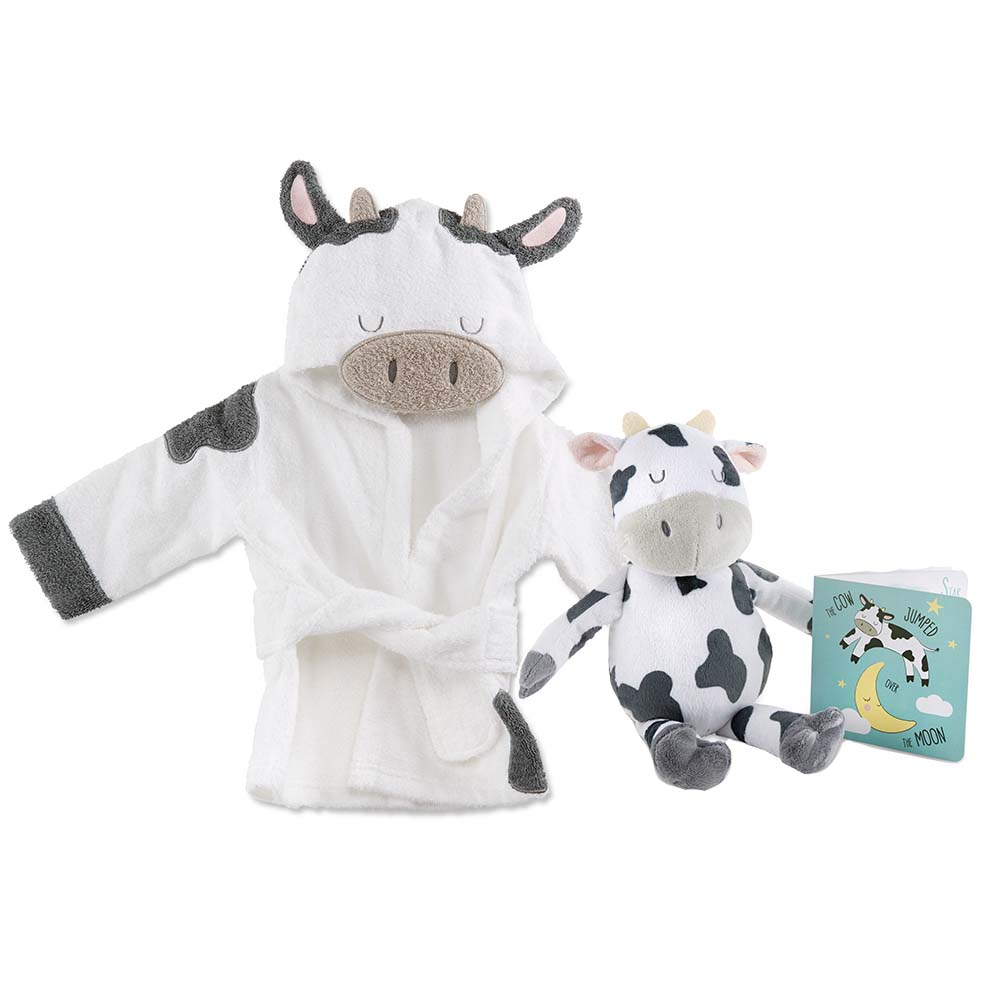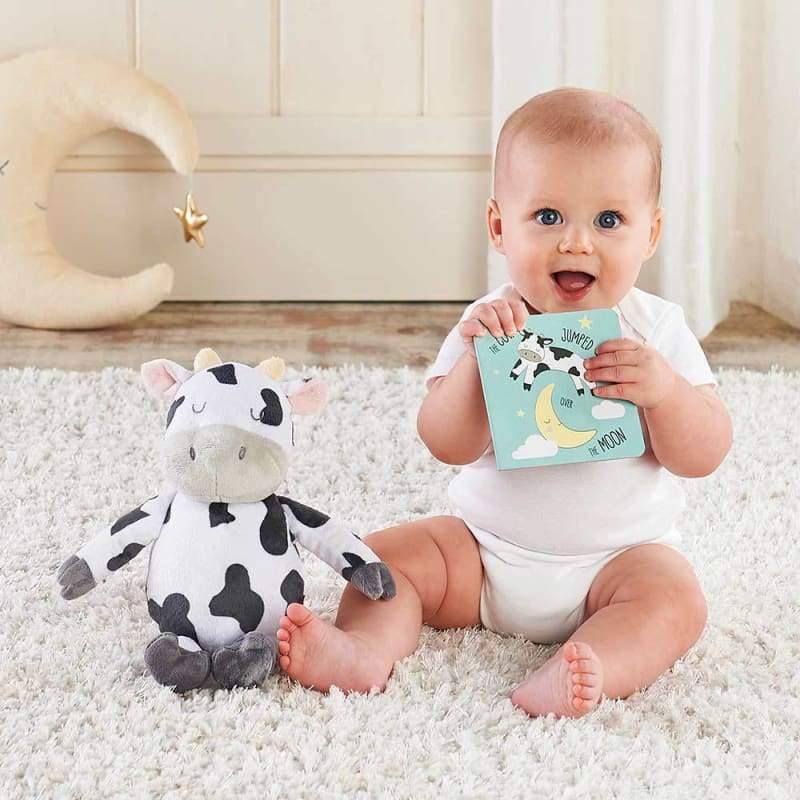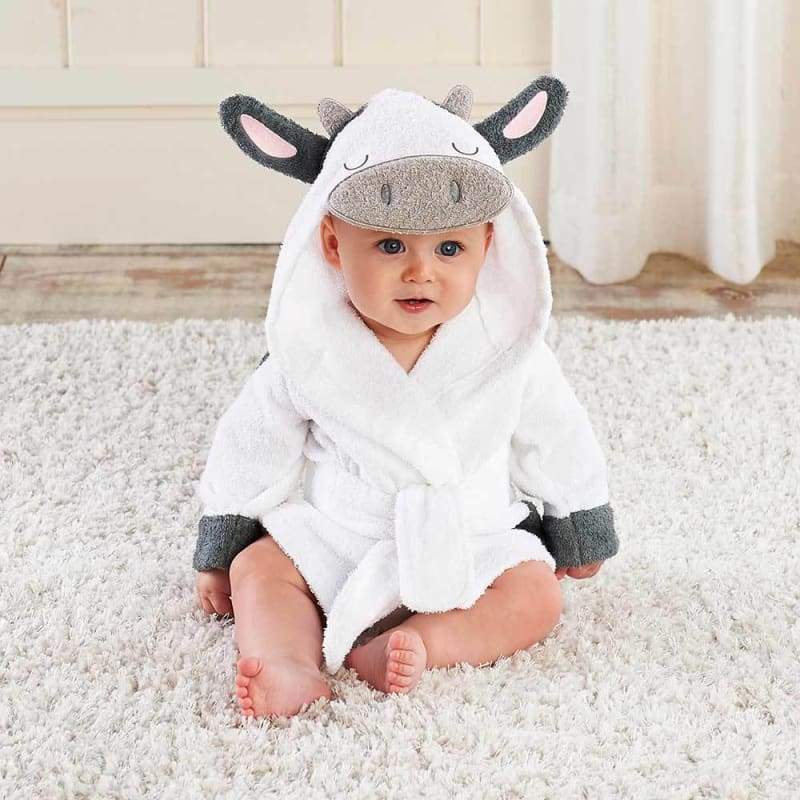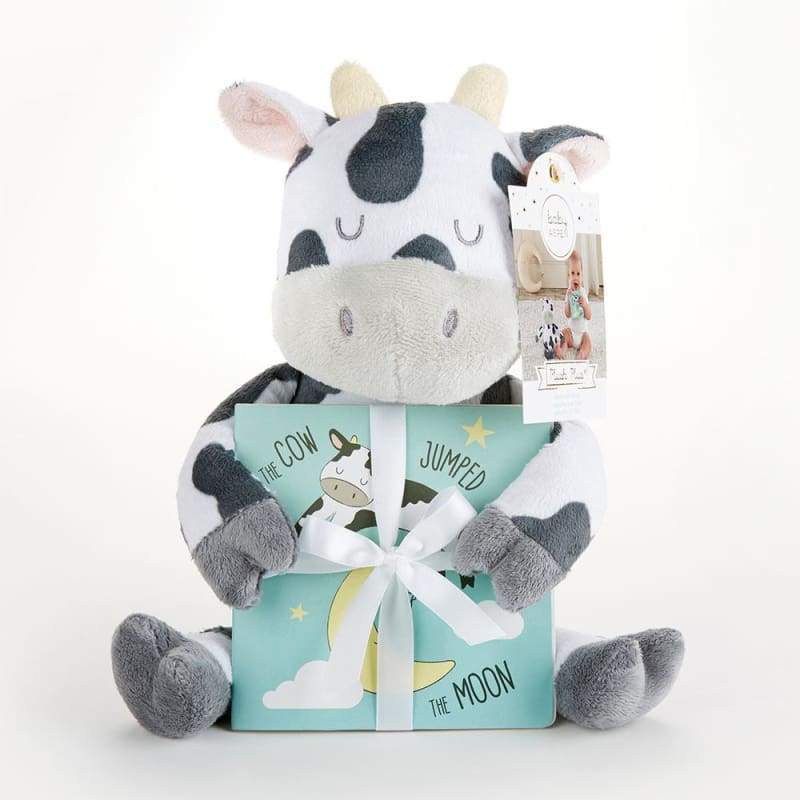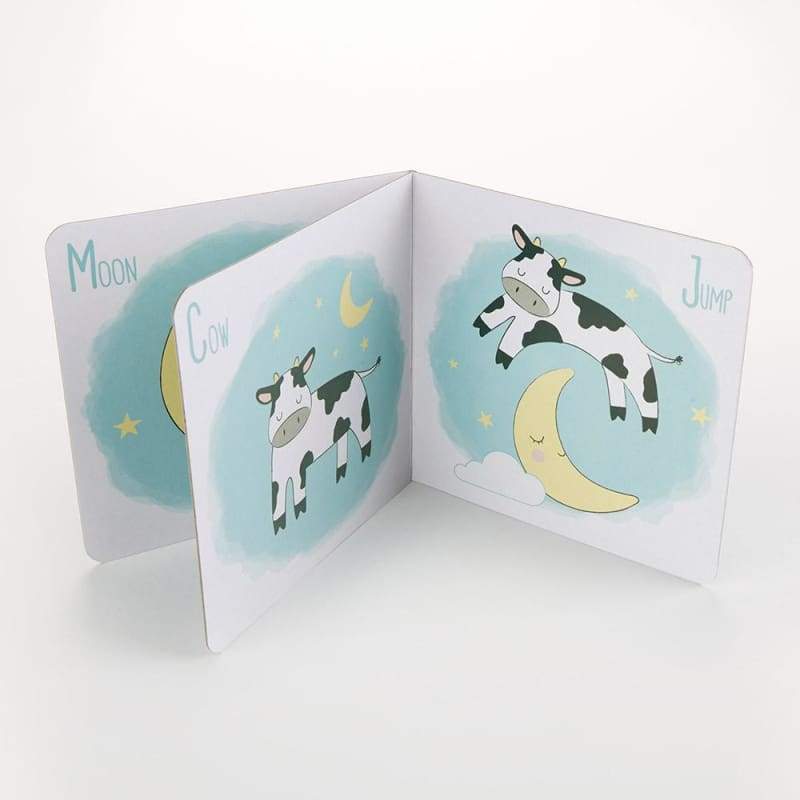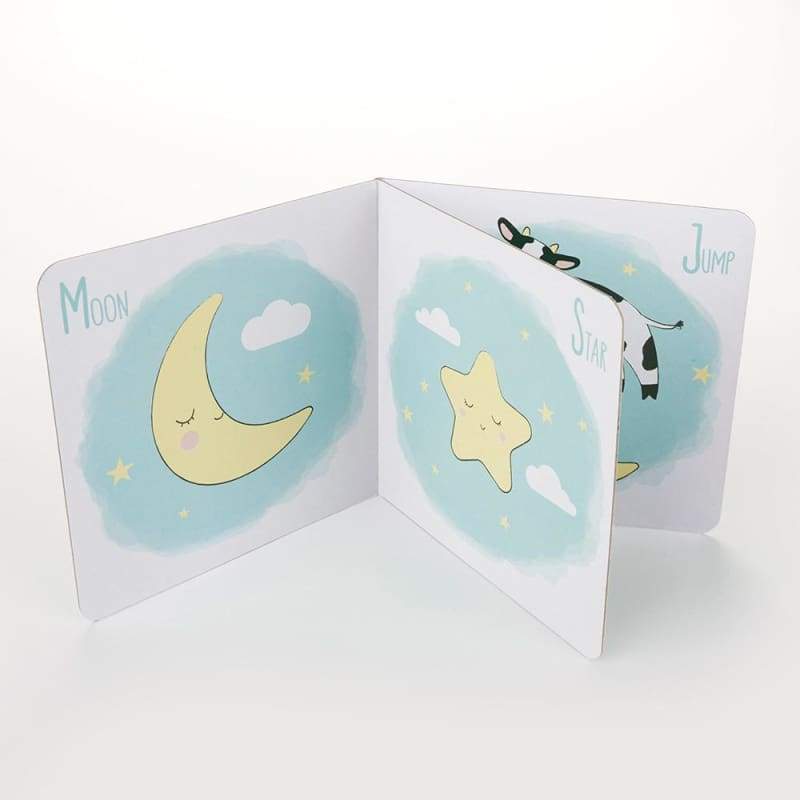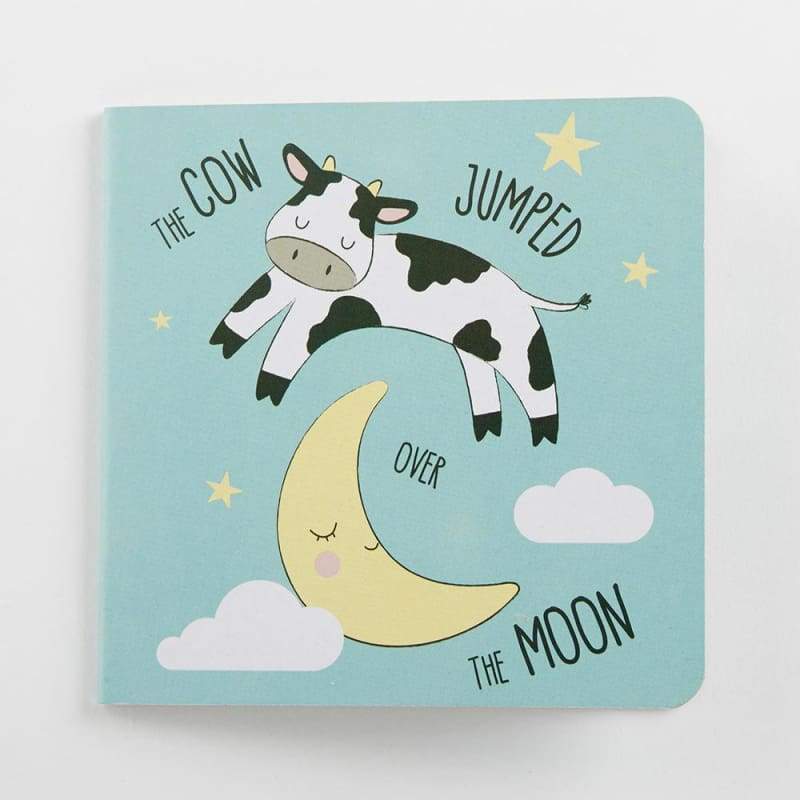 Their new favorite bedtime story comes with its own fuzzy favorite character, Colby the Cow Plush Plus in this baby book gift set! The board book has bright digitally printed illustrations through the book's front, back, and 3 interior pages, as well as a plush cow just like the one from the Cow Jumped Over the Moon story. This baby gift set is one that new moms and dads can use to lull baby to sleep and develop a lifelong love of reading! 
Gender-neutral and always adorable, our Cow Hooded Robe makes the perfect personalized baby gift with optional personalization ready to make your gift extra special! Baby's name can adorn their very own baby bath towel and infant bathrobe in one. The cow hooded towel robe is made from soft terry fabric, which feels soft and comforting against baby's delicate skin after bath time.