About to Hatch Baby Chick Salt & Pepper Shaker in Gift Box with Organza Bow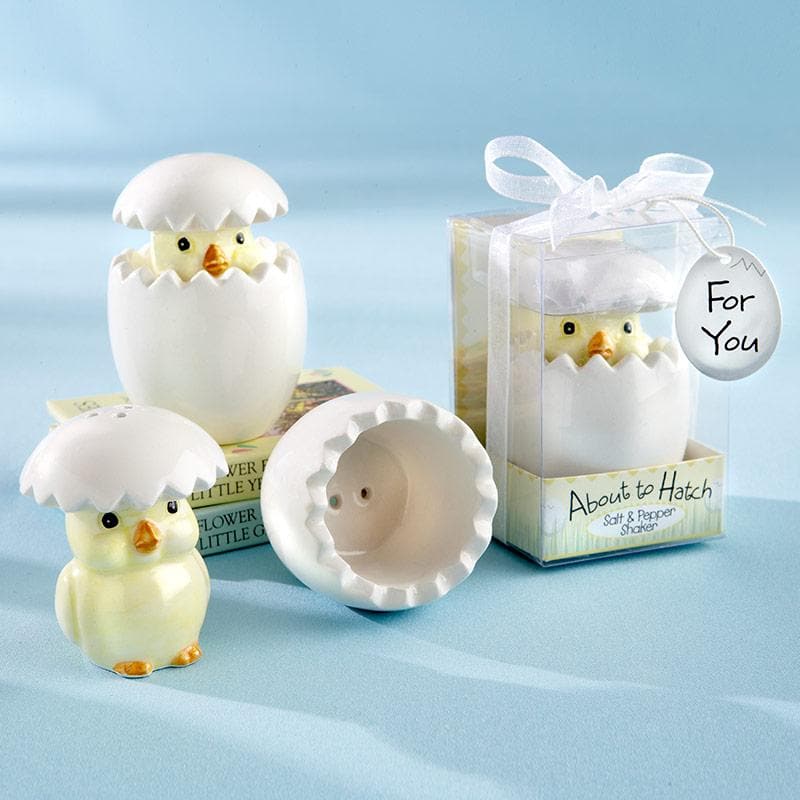 Your baby shower favor search is over! The "About to Hatch" Baby Chick Salt & Pepper shaker is "eggs-actly" what you've been looking for! It's a "cracked" ceramic egg with a yellow, chubby-cheeked chick-wearing the top of the egg as a hat-peeking out. Salt shakes from the top of the chick's "hat", while pepper sprinkles from the bottom part of the egg. The showcase gift box says "Grade A" on the back and "About to Hatch" on the front.
Features and facts:
Egg salt and pepper shaker with adorable yellow chick peeking out from the shell is accented with a delicate organza bow and an egg-shaped "For You" tag
Gift box measures 2" x 2" x 3"
Shaker measures 2 3/4" high x 1 3/4" in diameter
Minimum of 24 required when purchasing personalized gift tags.