Botanical Garden 2 Ply Paper Napkins (Set of 30)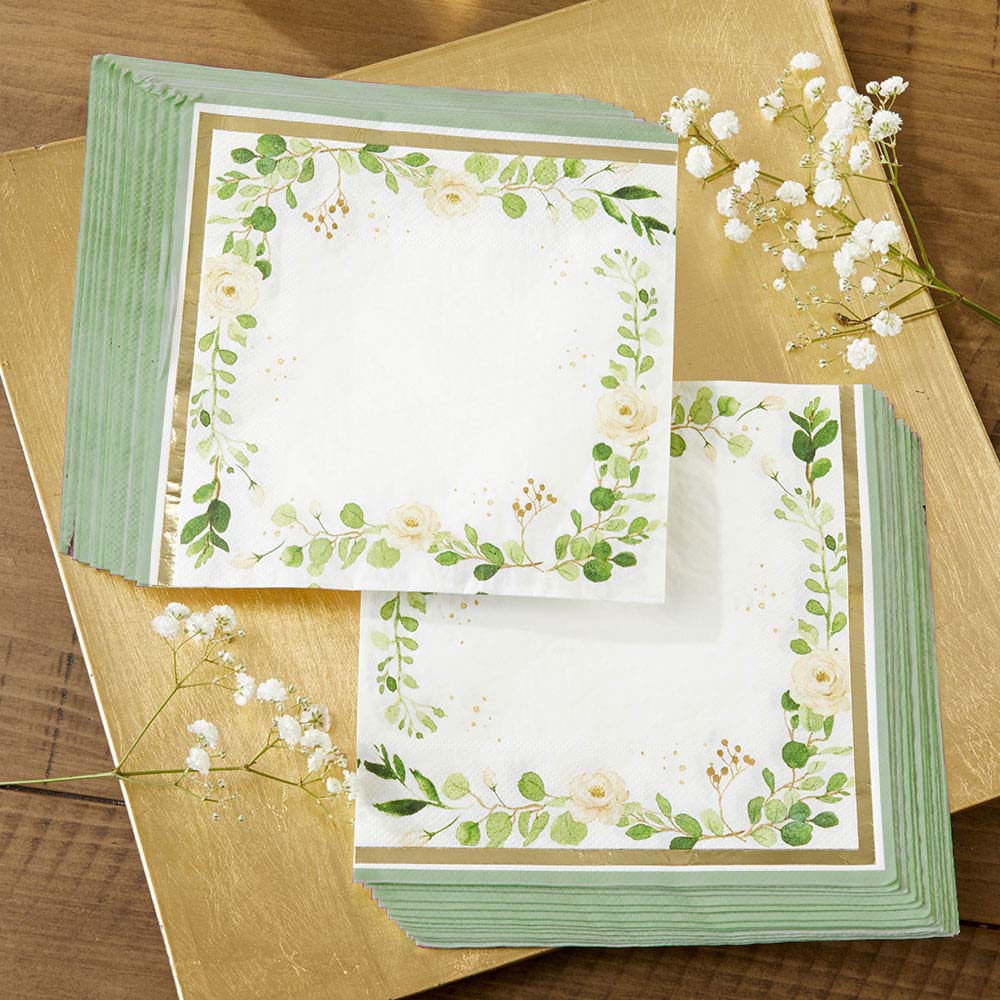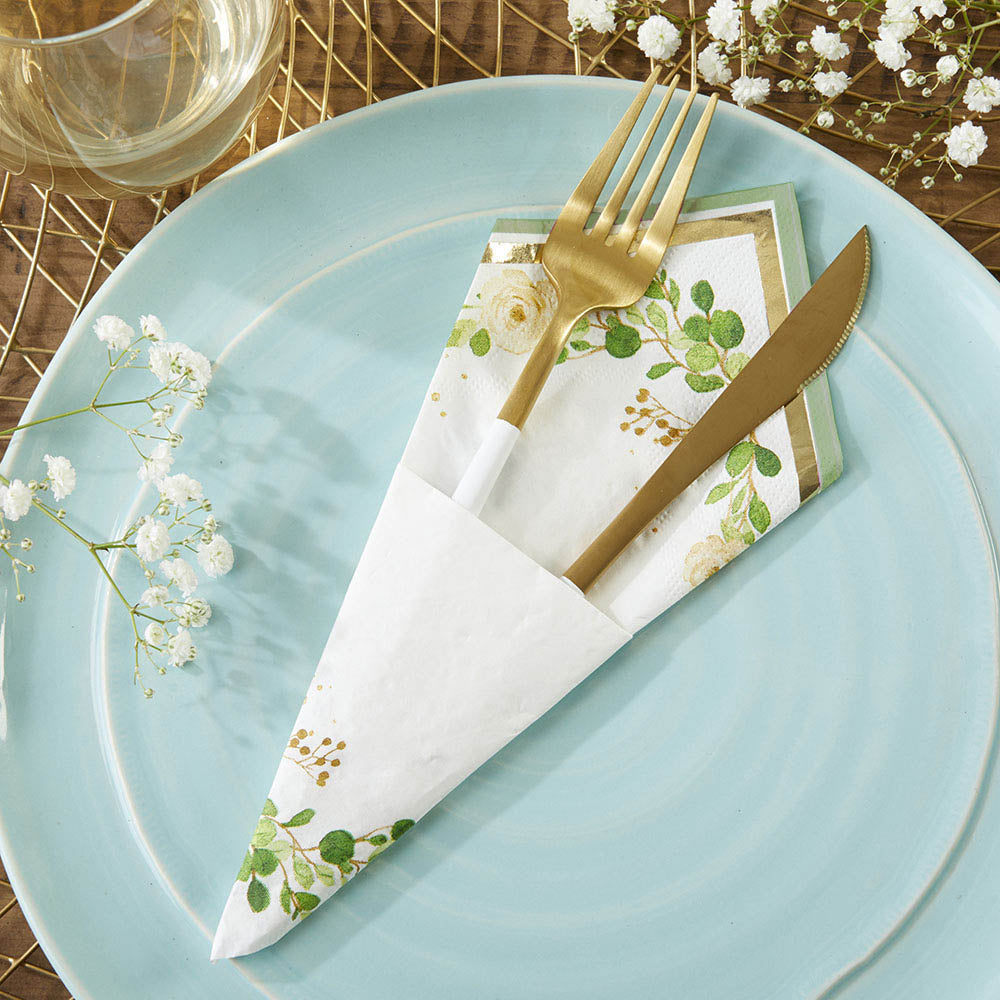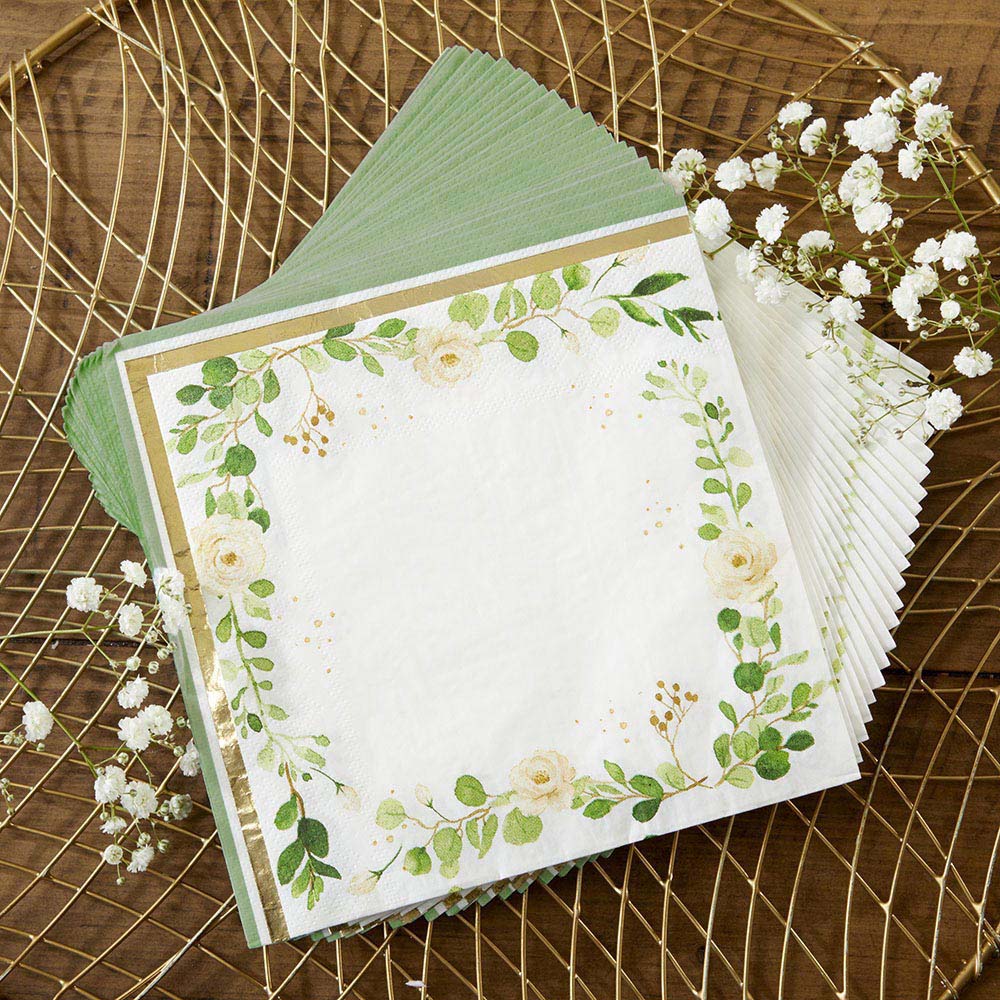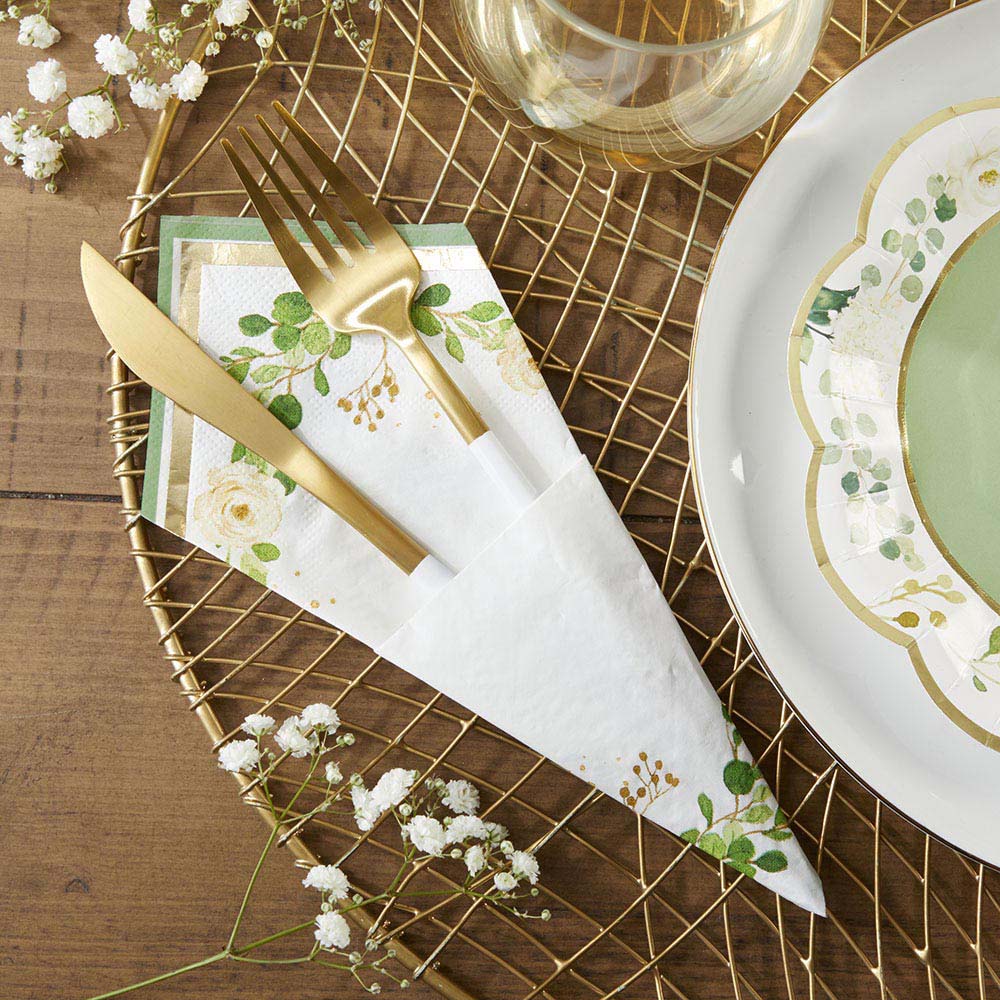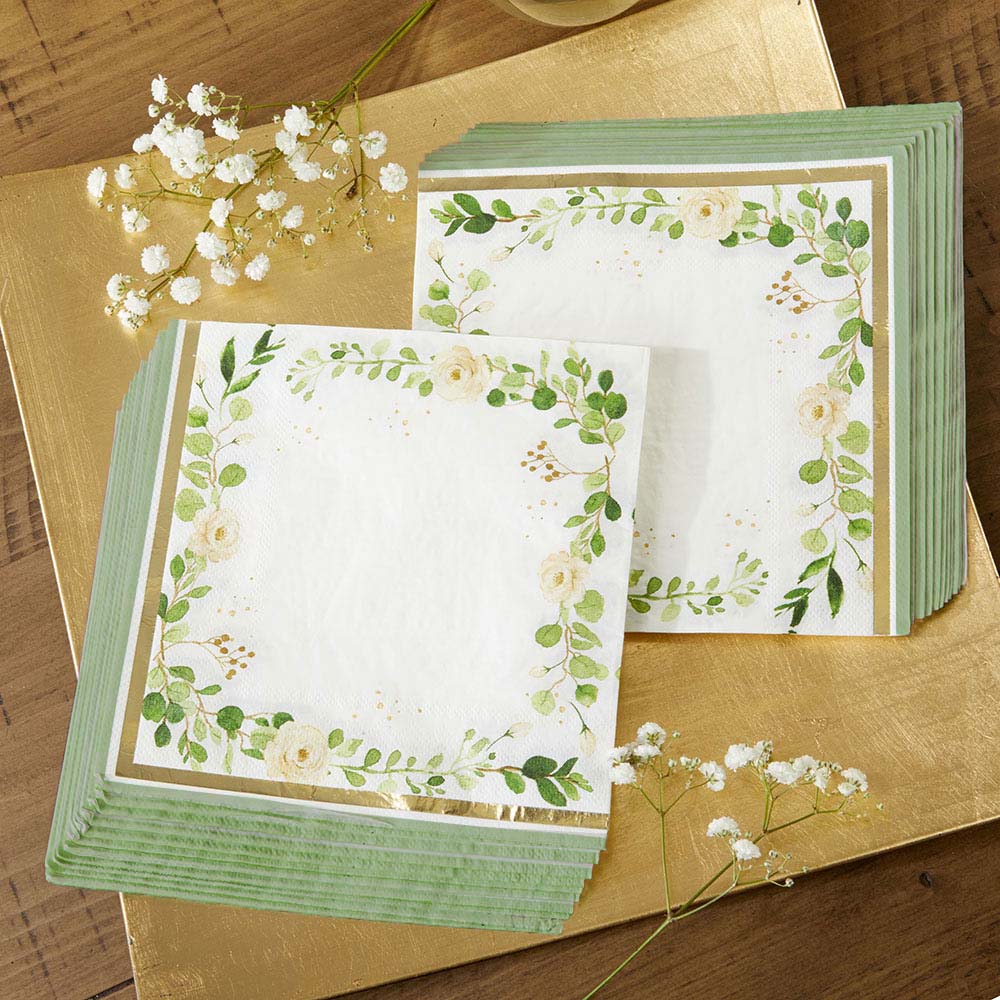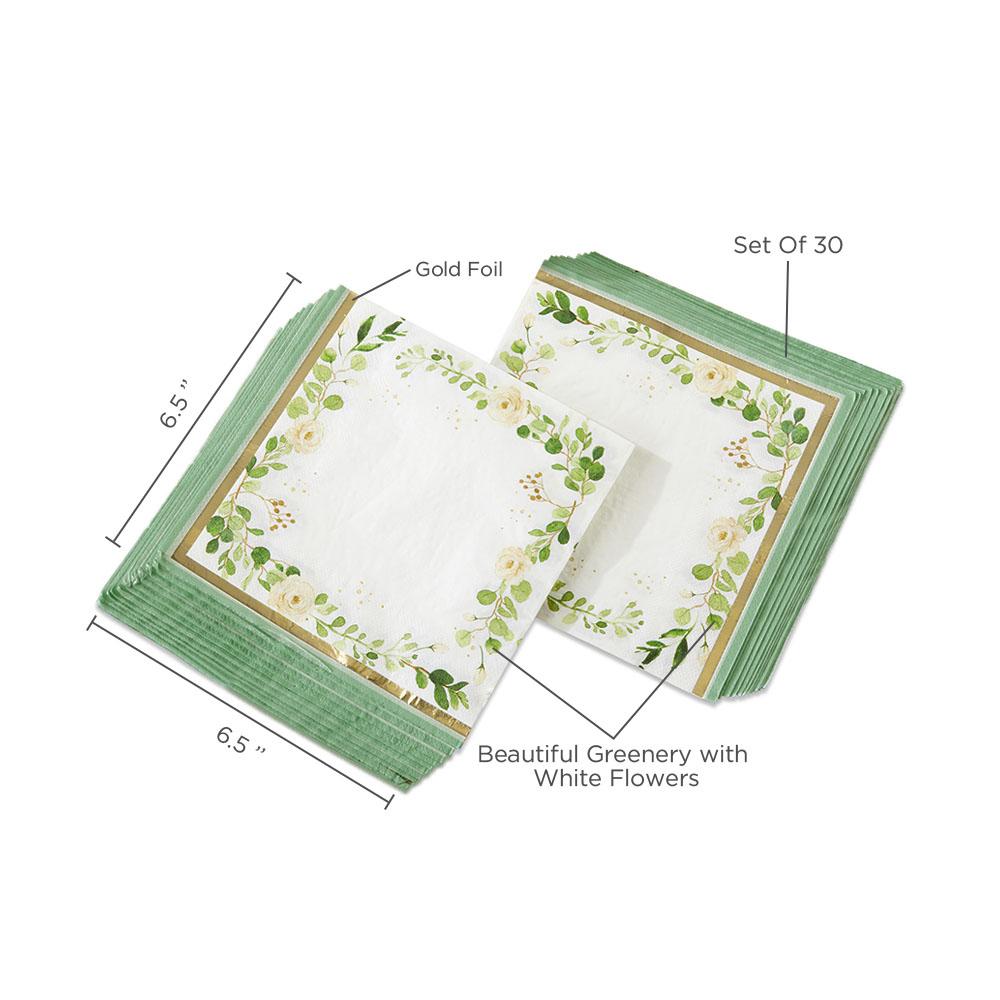 Botanical Garden 2 Ply Paper Napkins in a set of 30 are a delightful addition to your baby shower or birthday party. These floral necessities are perfect for a tea party whether you're outside in nice weather or take the celebration indoors. Beautiful greenery print is remarkable on the design with a gold foil border.
These dainty disposable 2 ply napkins can be folded in intricate origami and placed at matching table settings like high-quality paper plates and drinking cups. If you're planning to host a buffet for lunch or dinner, your guest can grab a napkin of their own and simply snack whenever they're hungry.
The details in themed decorations and designs from Corner Stork Baby Gifts are one of a kind to tie a look together. The beauty in the botanical design is truly one to behold and makes set up and clean up a breeze so you can spend time enjoying your party with your friends and family instead of spending time and money picking up the place after the celebration ends.
Mix and match different accessories for a stand out celebration. You'll love looking at pictures after the party to keep the special memories alive.