Personalized Born To Be Wild Travel Candle Tin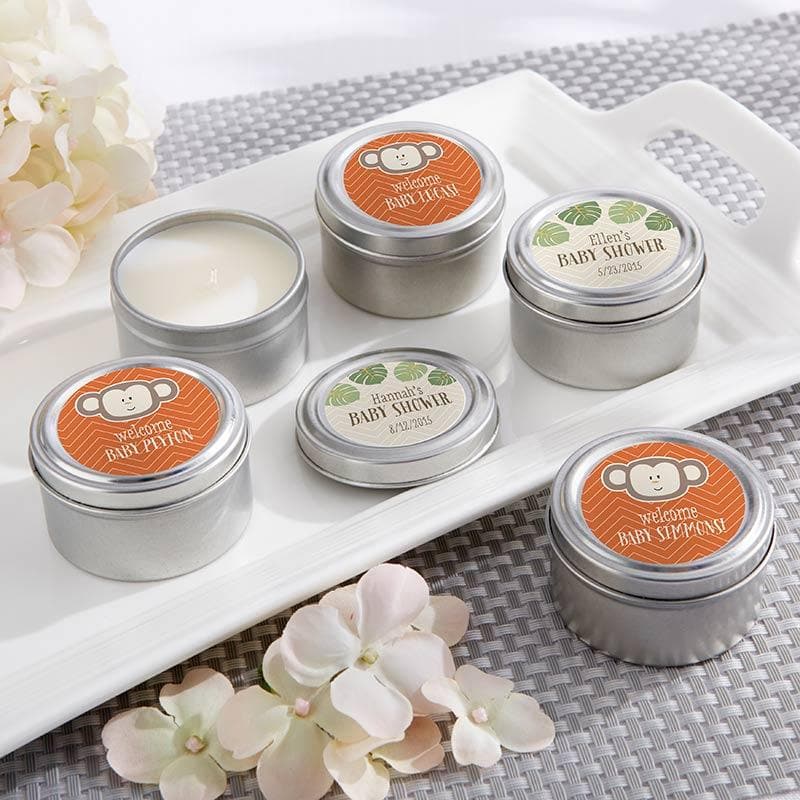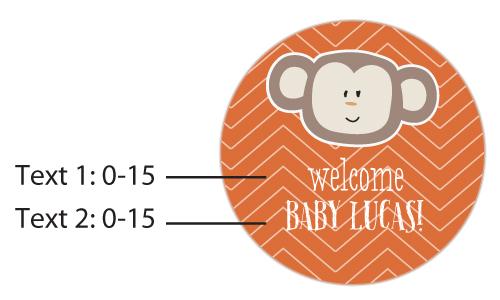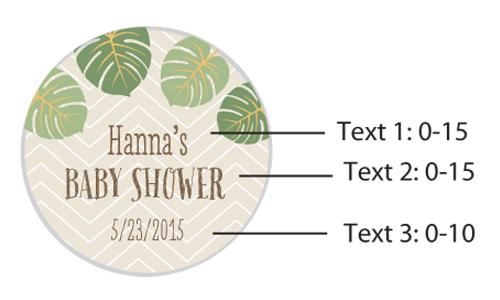 Travel-sized candles are the perfect way to relax when you're away from home or on the go, which means they'll be a favor that is much appreciated by the guests at your baby shower. Each small round tin on these Born to Be Wild travel candles has a personalized label on top, which includes an attractive jungle pattern with leaves or a monkey.
Features and facts:
Color(s): 
Silver Tin with White Candle
Materials: 
Tin and Wax Candle
Details: 
Round candle tin with sculptured lid and white, very light vanilla scent, wax candle within. Personalize with your choice of Born to Be Wiled-themed stickers.
Dimensions:
Candle tin measures approximately 1.125" h x 2" in diameter
Selling Unit: 
Individually 
Minimum Quantity Without Personalization: 
N/A
Minimum Quantity With Personalization:
Minimum of 24
Assembly Required:
Some Assembly Required