Boho Rainbow Baby Block Box (Set of 4)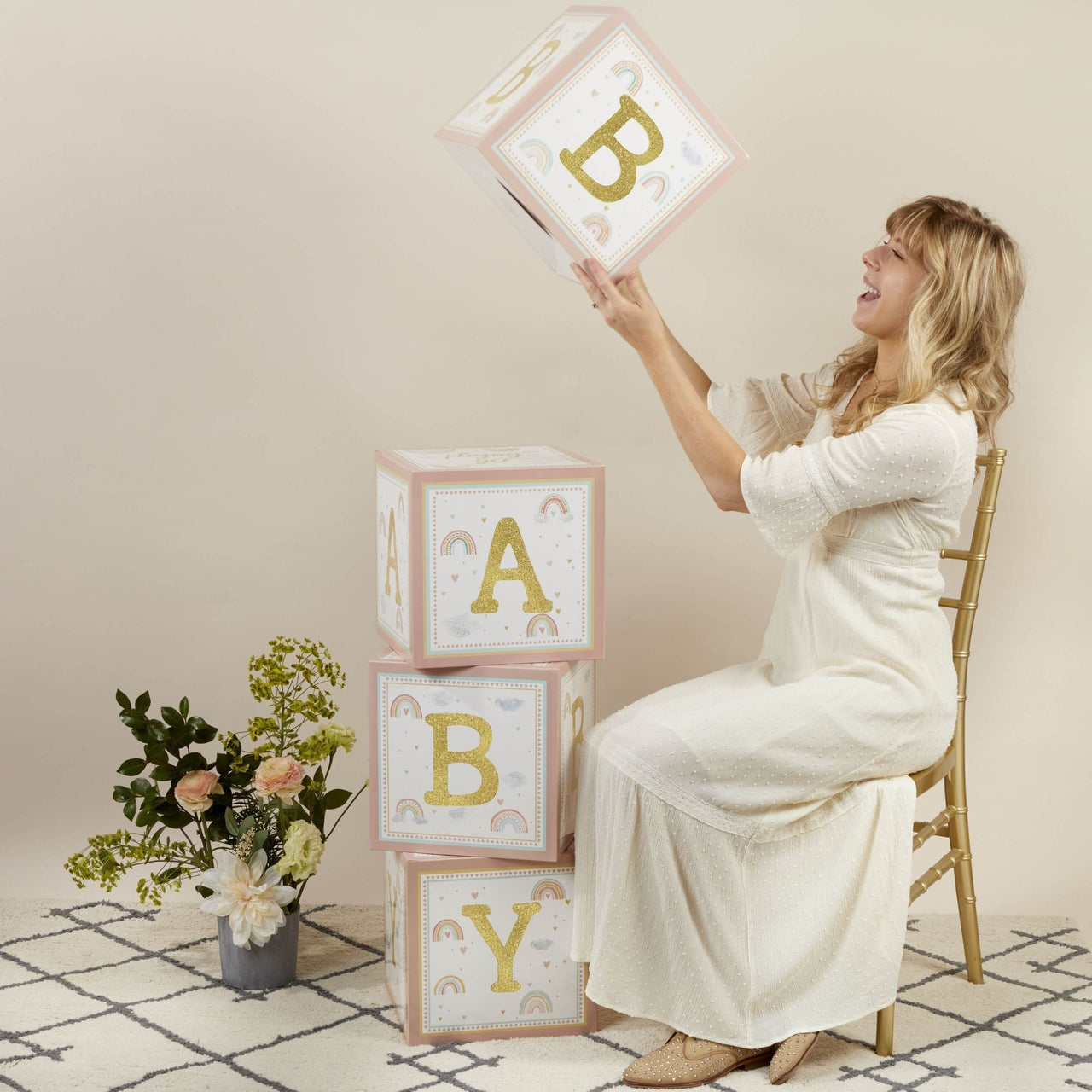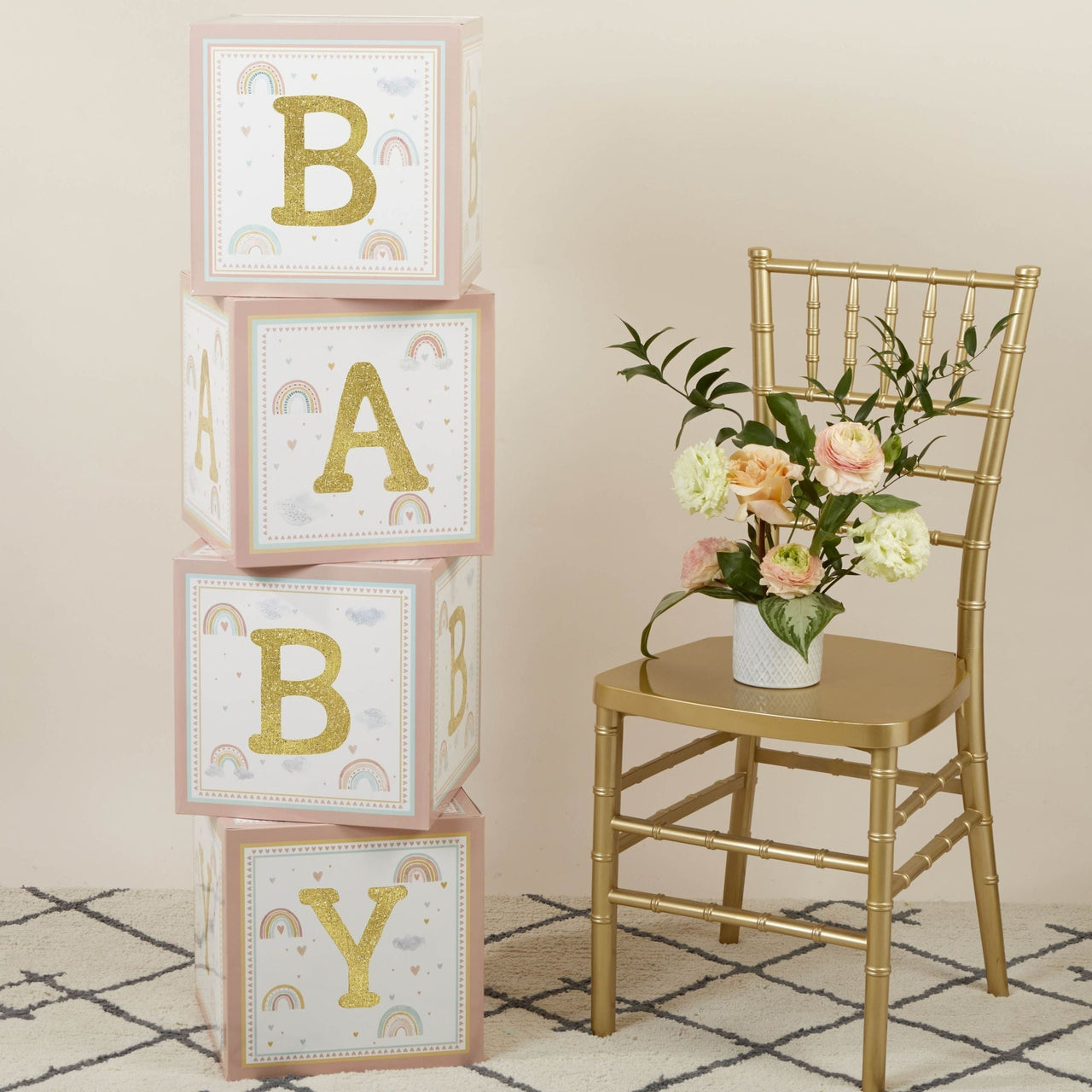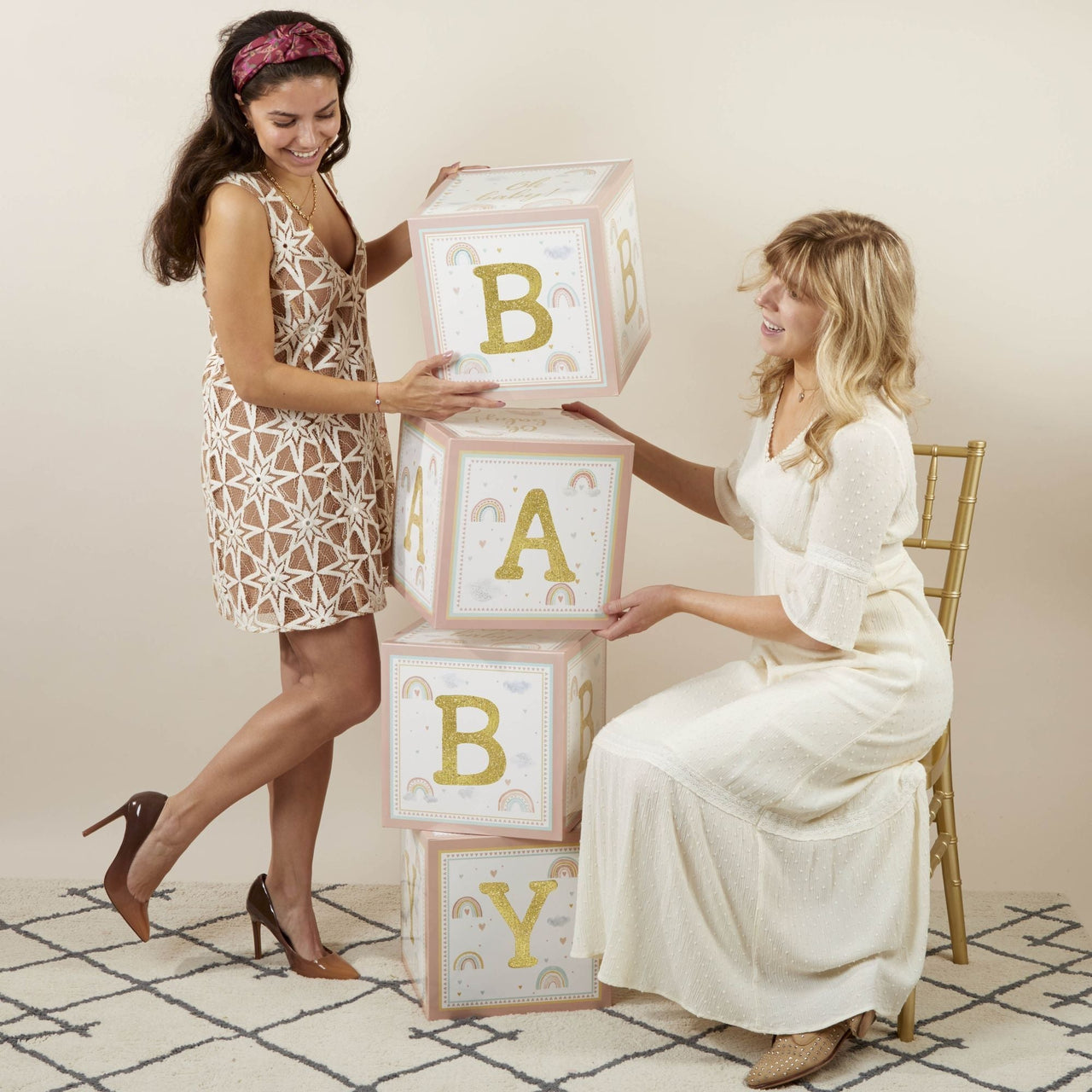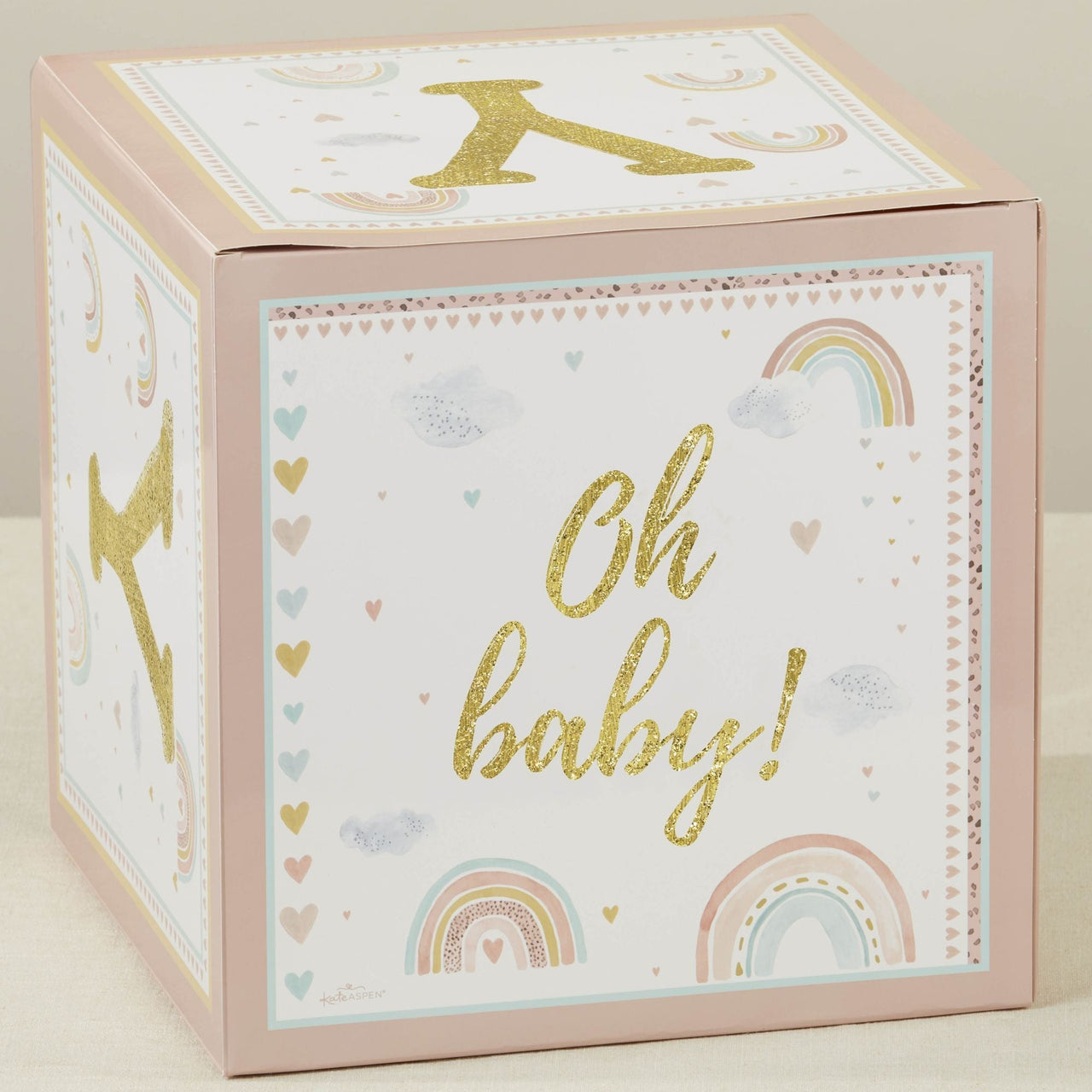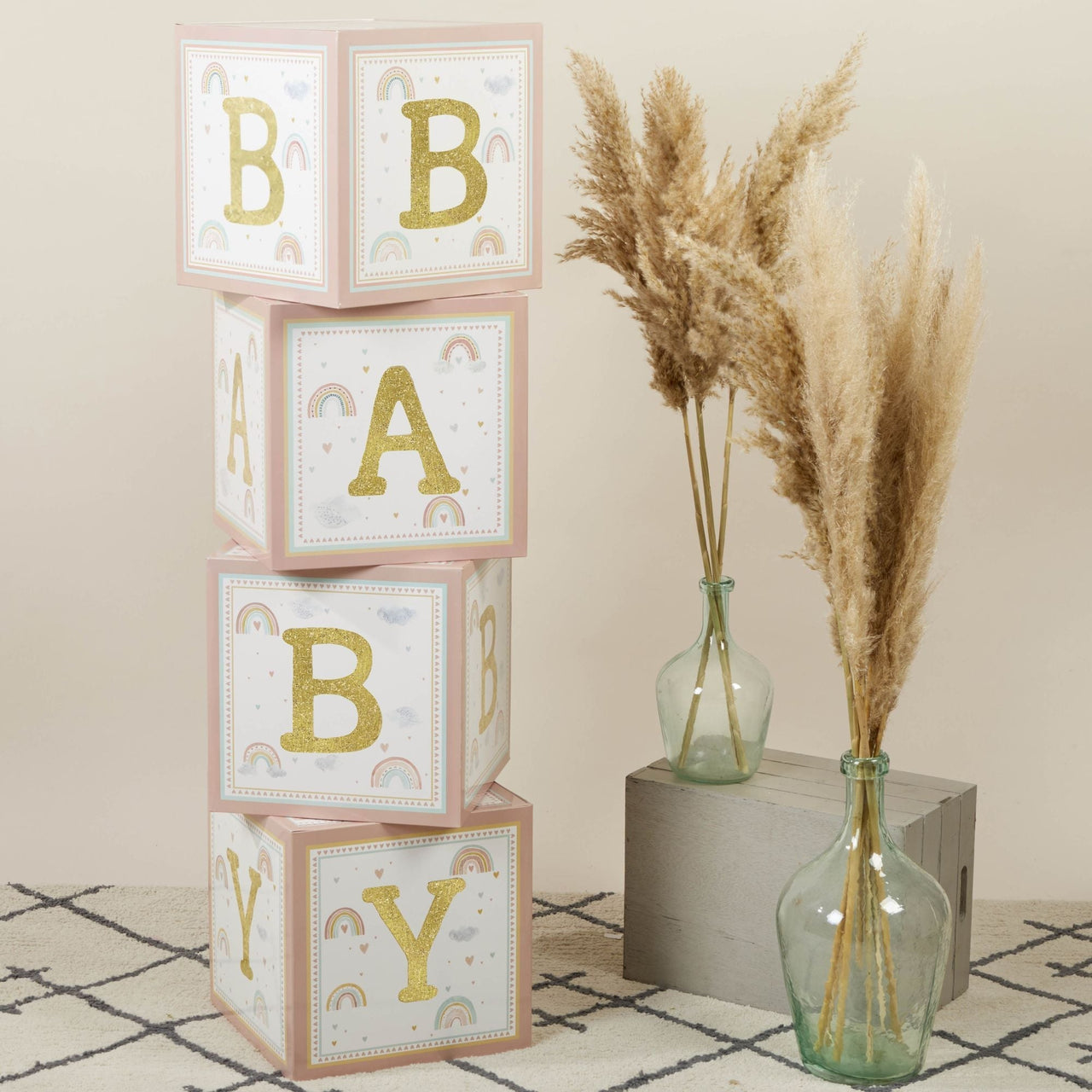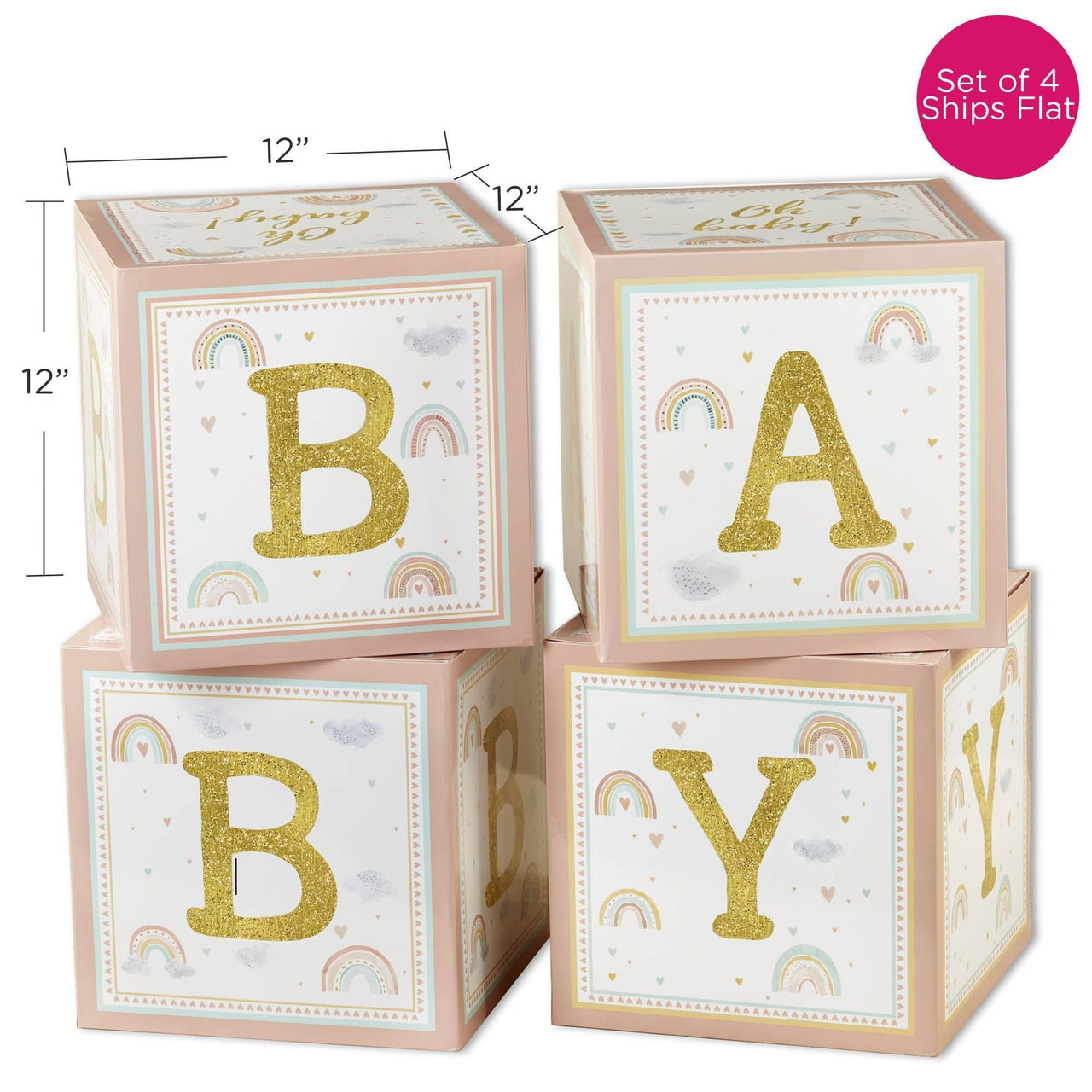 Pick the perfect photo prop for your baby shower from Corner Stork Baby Gifts! This Boho Rainbow Baby Block Box by Kate Aspen will be everyone's favorite spot for pictures. These stackable decorations make a great centerpiece for your venue to accentuate boho rainbow decor. The vintage appeal makes it a classic piece for photo memories to remember the special day forever. You can easily assemble the four paper boxes to spell out "baby" and invite your guests to pose for a pic.
The Boho Rainbow Baby Block Box is beautiful with soft pink and white colors for a family celebration. All you need to do is put together the pieces and stack them at a special photo station in the venue. You'll love taking pictures with your friends and family to put in a special photo book all about your baby shower. Corner Stork Baby Gifts features delightful photo props such as these blocks as well as other decorations and dinnerware for snacks and more.
Add more excitement to your shower with the Boho Rainbow Baby collection. Party decorations including banners, alternative guestbooks, and disposable plates help bring the theme altogether. Don't be camera shy - say "cheese!" in front of this paper block set and create moments that will get the party going.