Boho Rainbow Baby 7 in. Premium Paper Plates (Set of 16)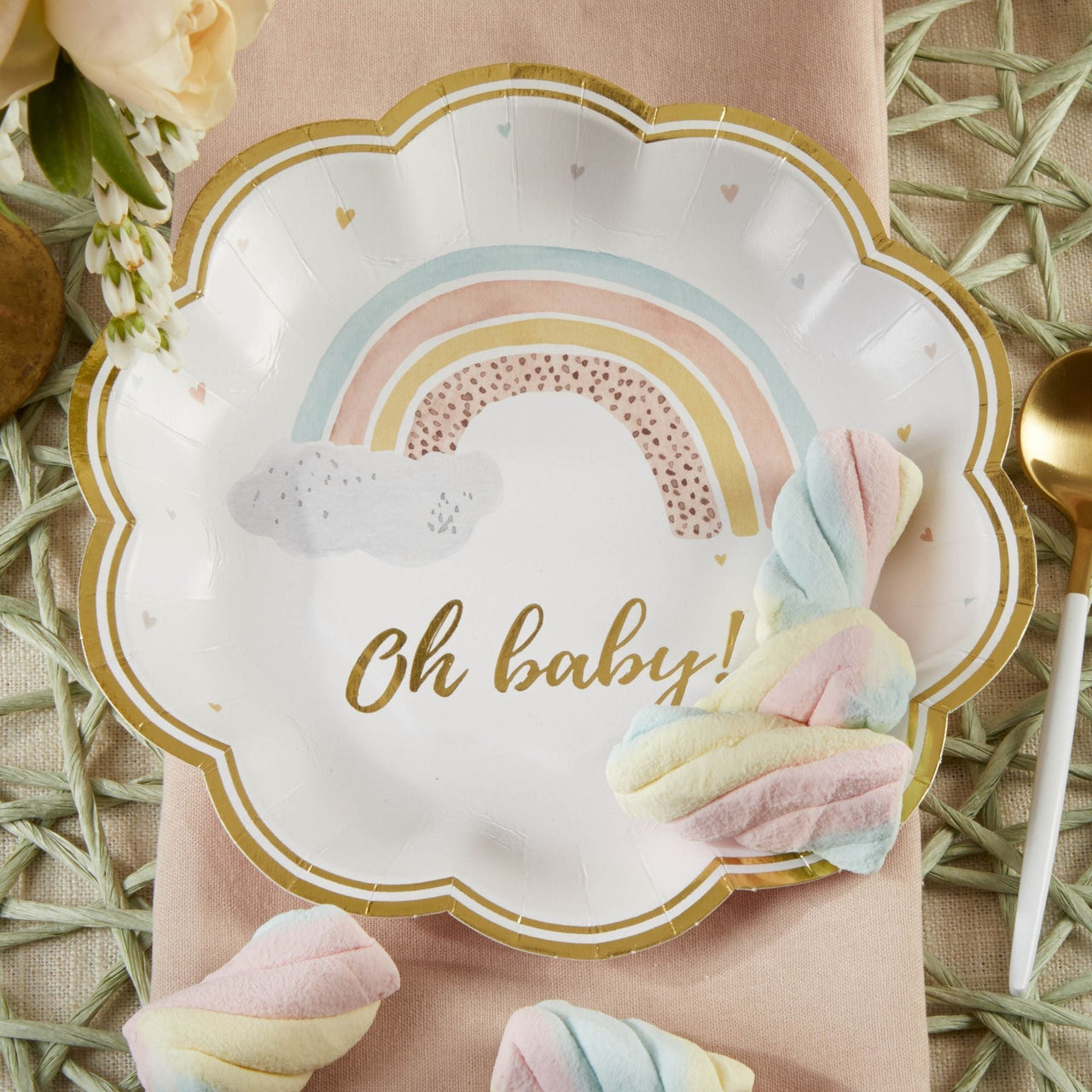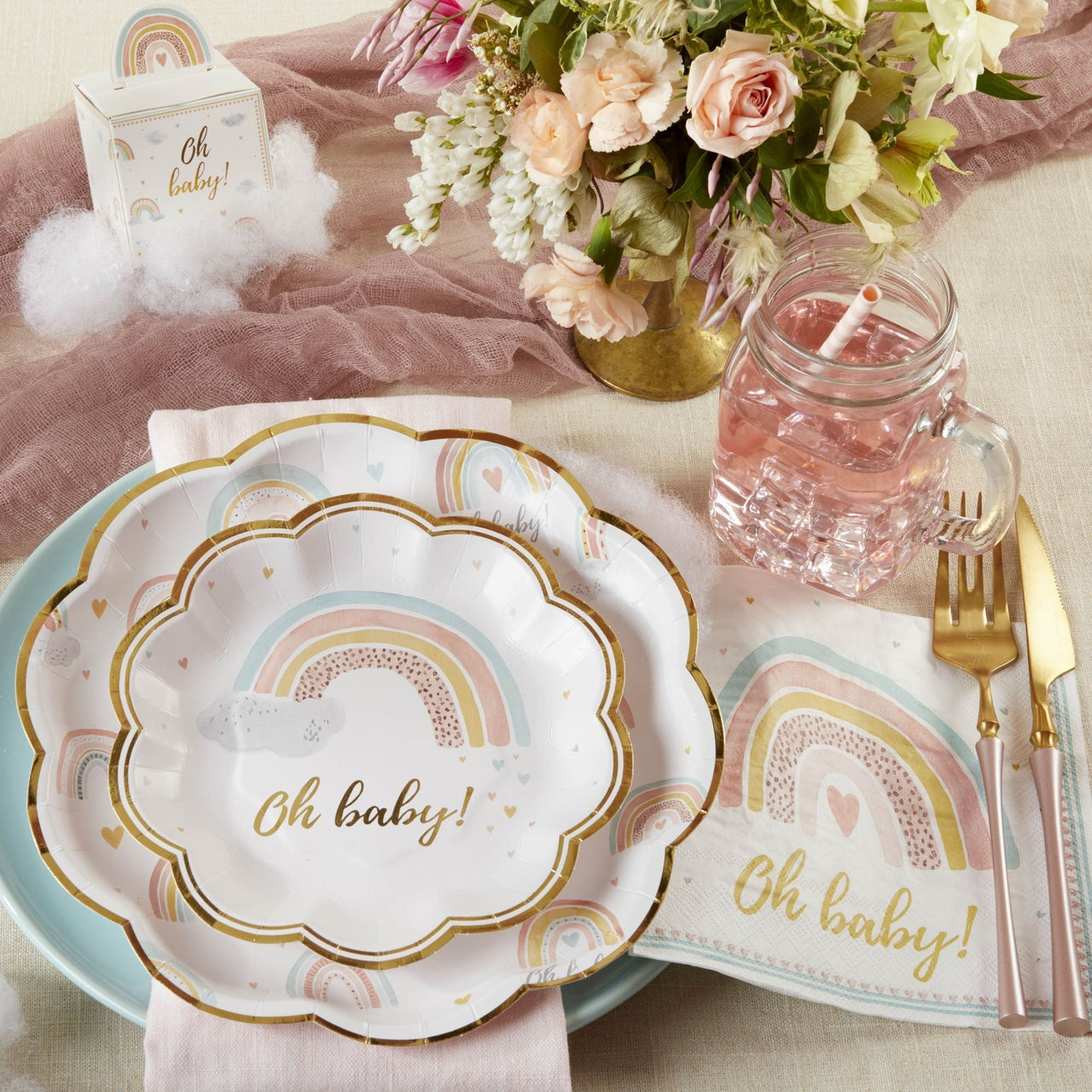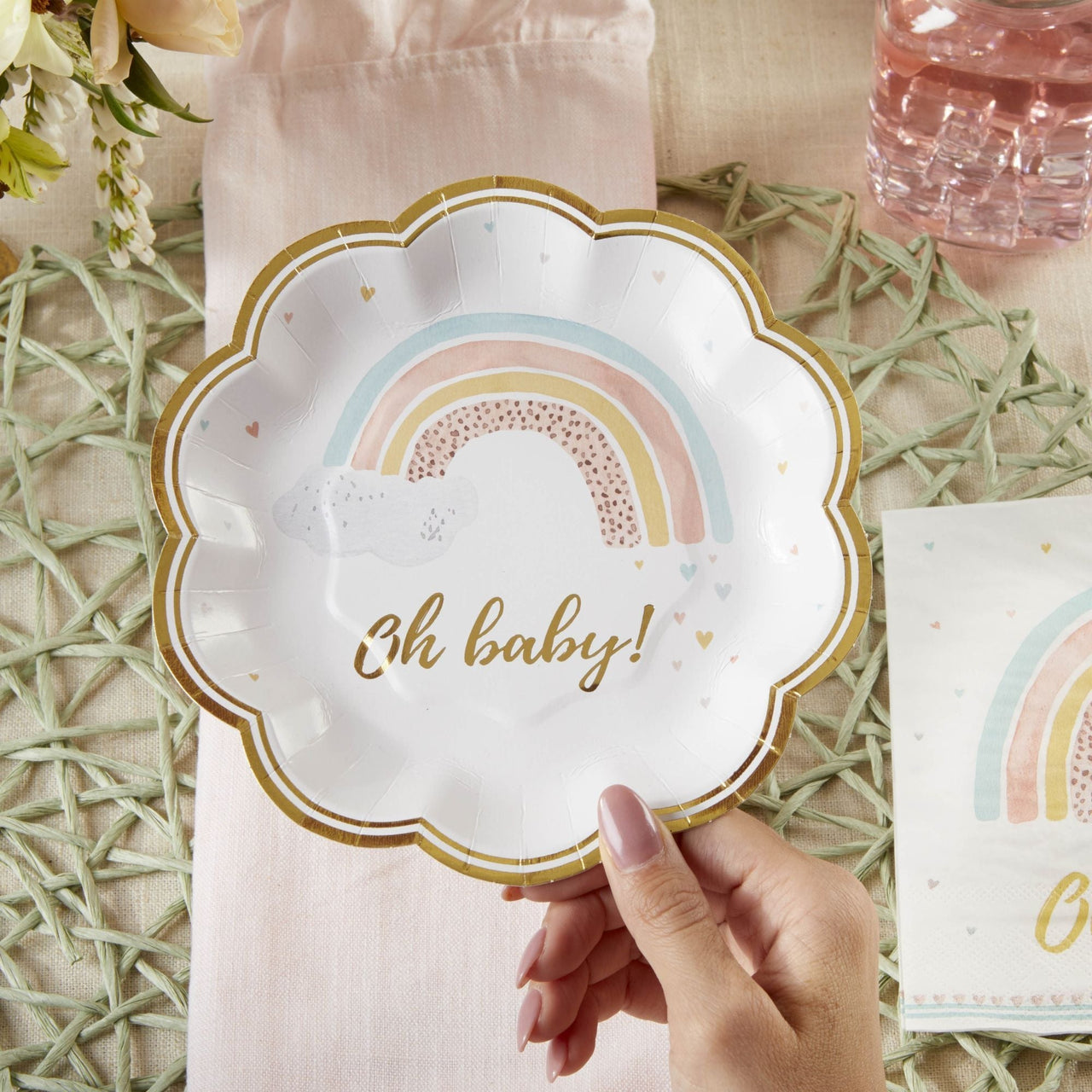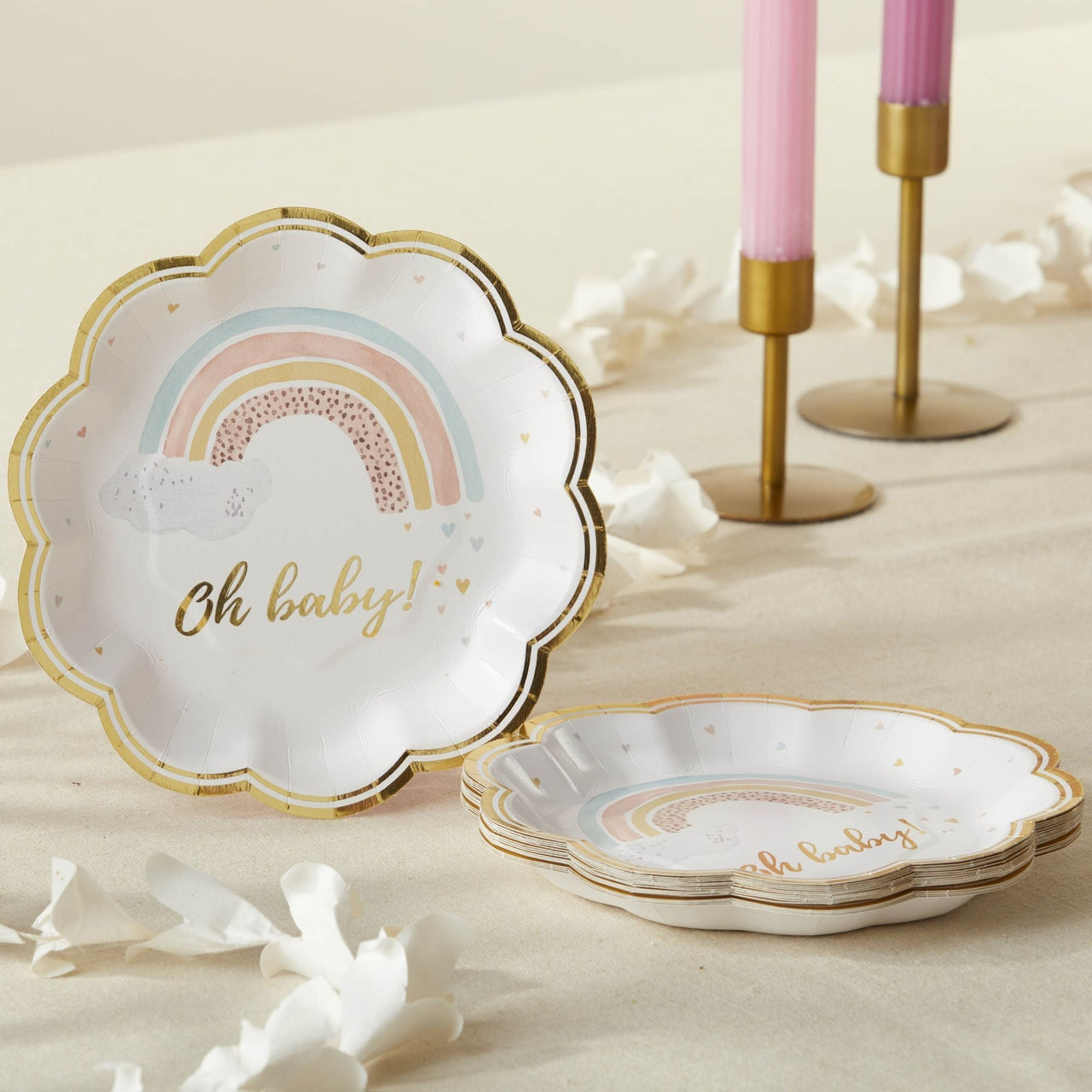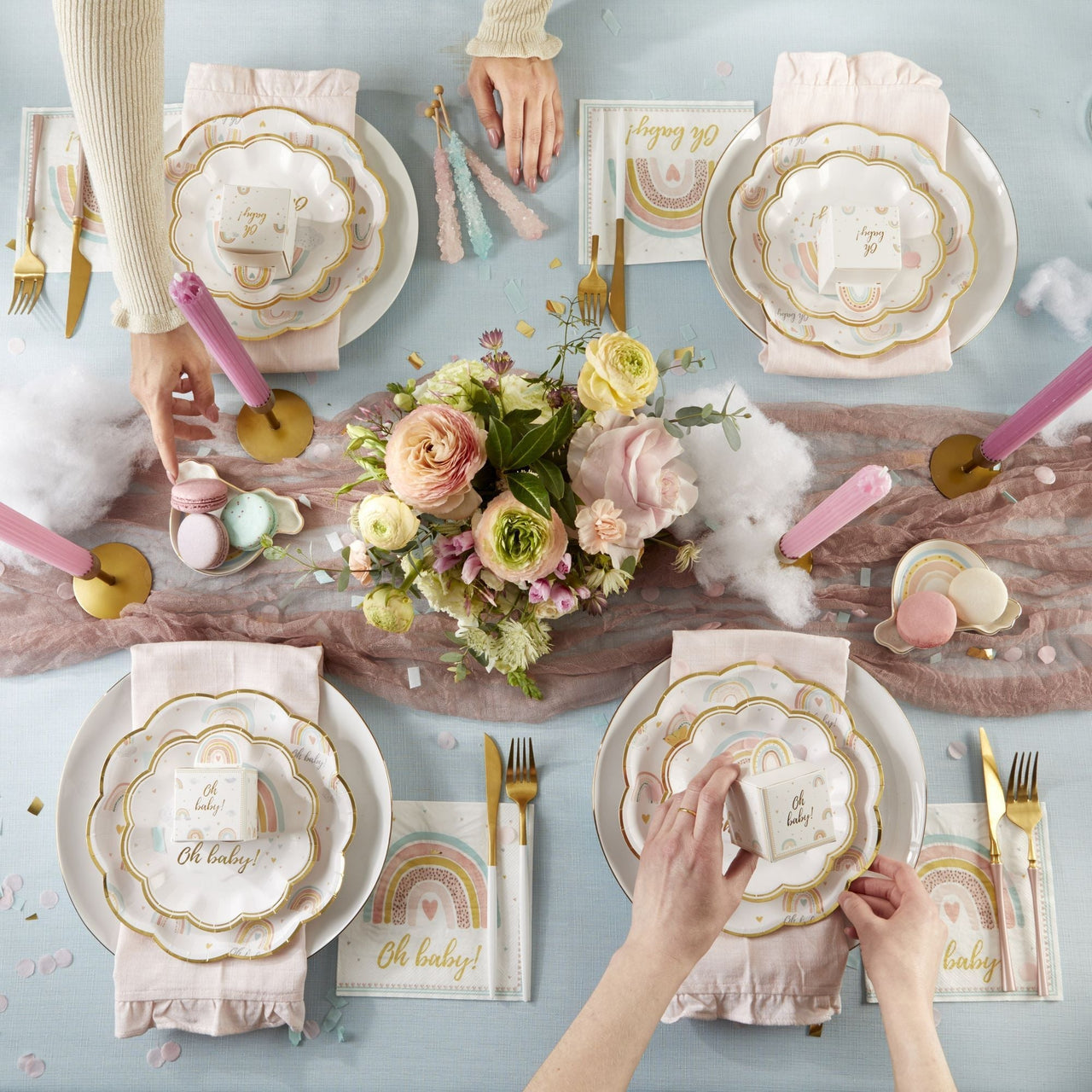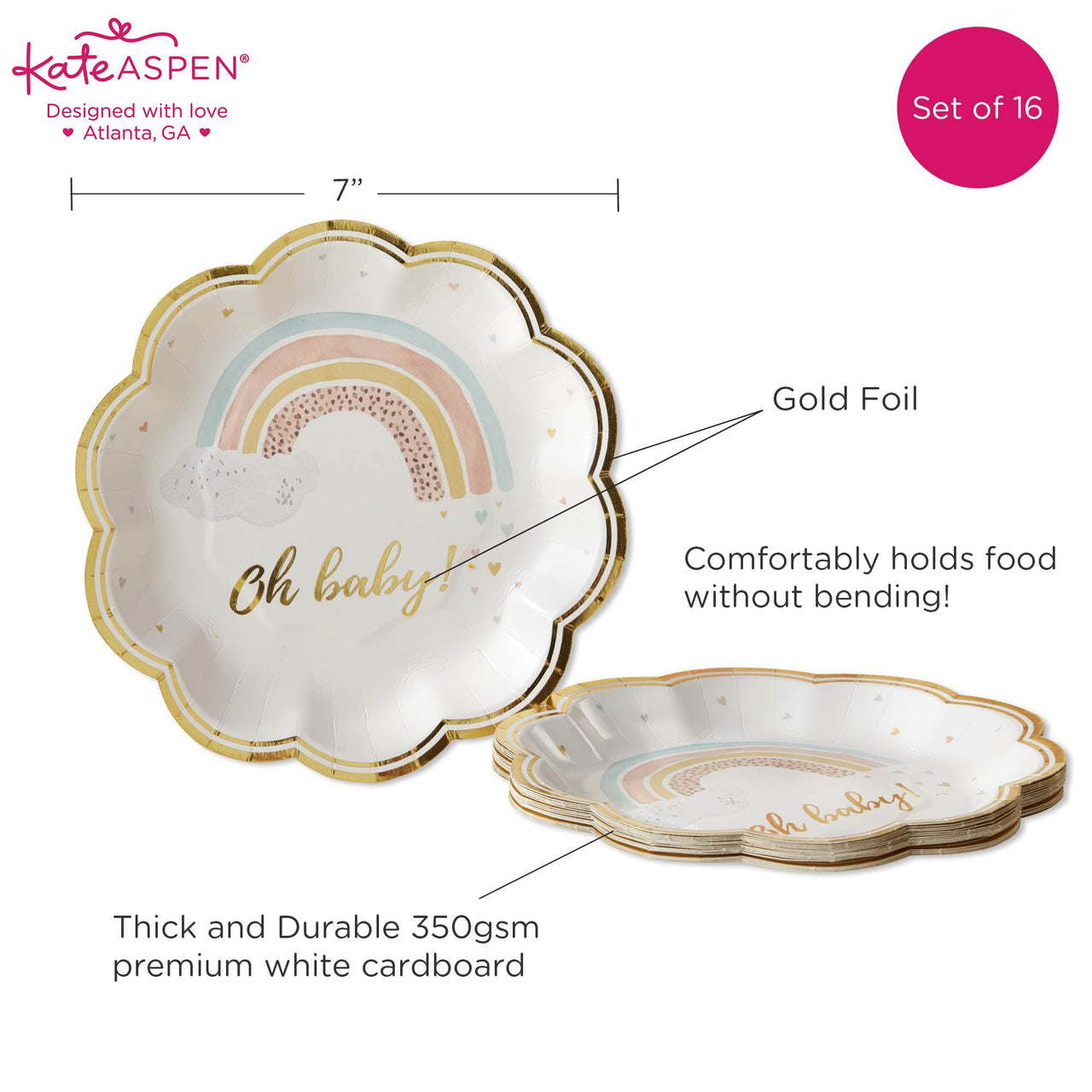 Look to disposable dinnerware plates from Corner Stork Baby Gifts for your big celebration. The Boho Rainbow Baby 7 in. Premium Paper Plates style is great for small bites, appetizers, and desserts for an informal party with a buffet or a sit-down luncheon. These boho rainbow party decorations pair perfectly with matching dinner placement sets including napkins, and 9" plates for a full dinnerware.
Corner Stork Baby Gifts presents a special Boho Rainbow Baby collection with dinnerware and decor that are great for photo opportunities and guaranteed to be a great time for you and your guests. You could set up large and small plates around your dining table or let your guests grab their own food and dispose of the plates after they're done. The matching decorations are sure to impress your friends and family!
The vintage look is perfect for a family celebration who wants to stand out in a crowd. When you want to mix or match baby shower themes, seek out Corner Stork Baby Gifts for the Boho Rainbow Baby collection, Woodland Baby, and so much more! Disposable dinner plates are a great way to enjoy your own party without stressing about doing dishes or many messes.