Bee Happy Trinket Dish (Set of 3)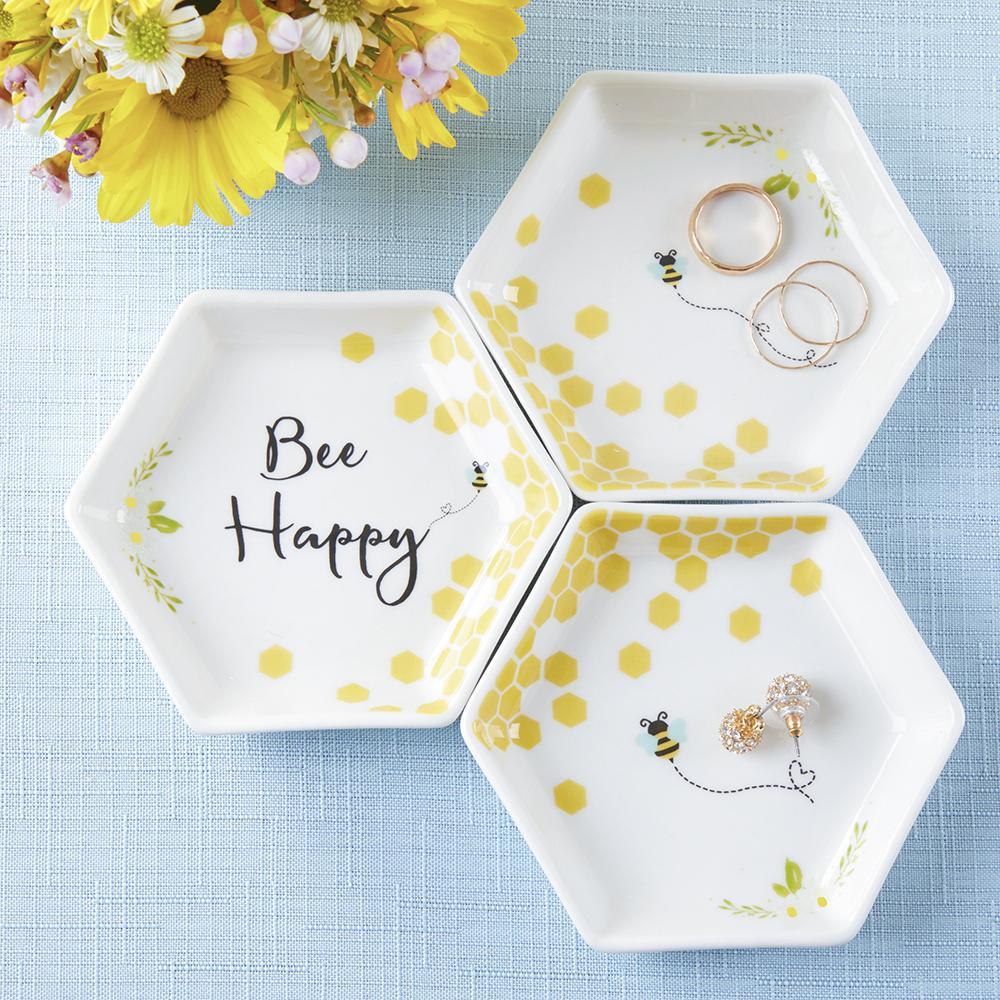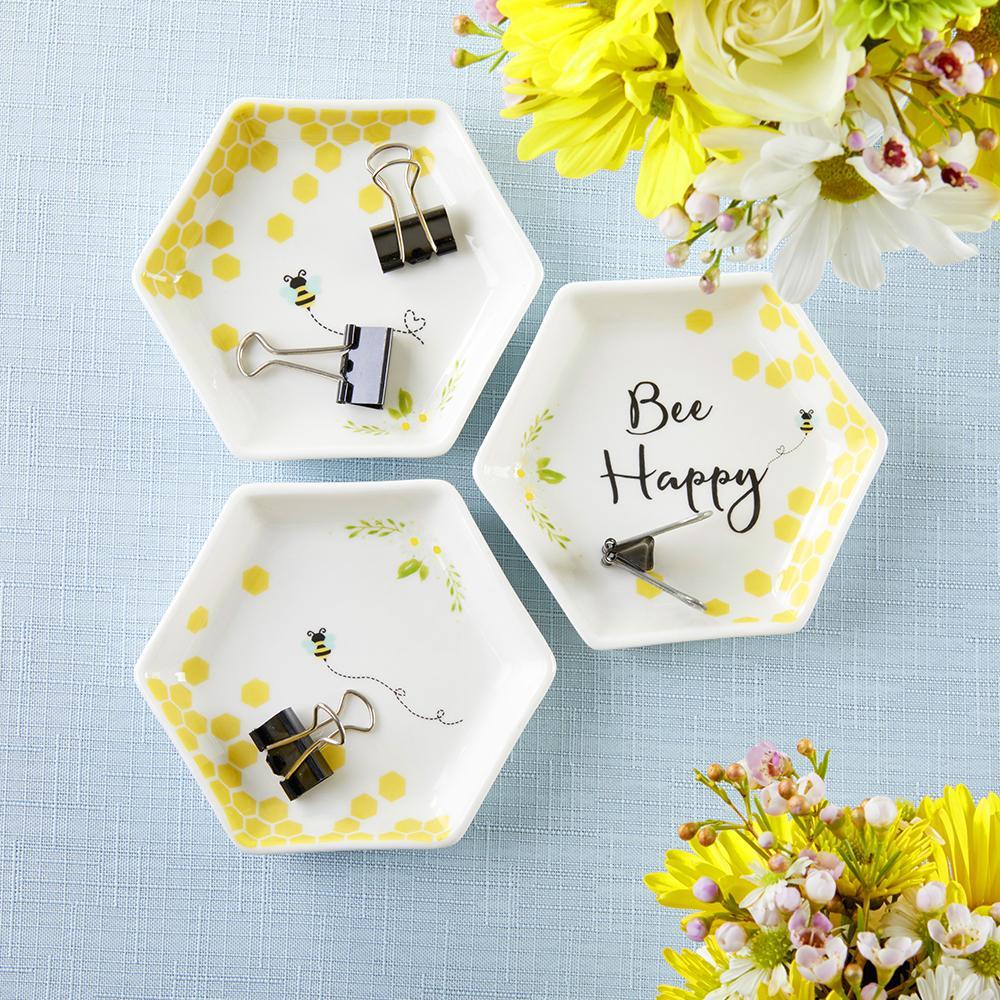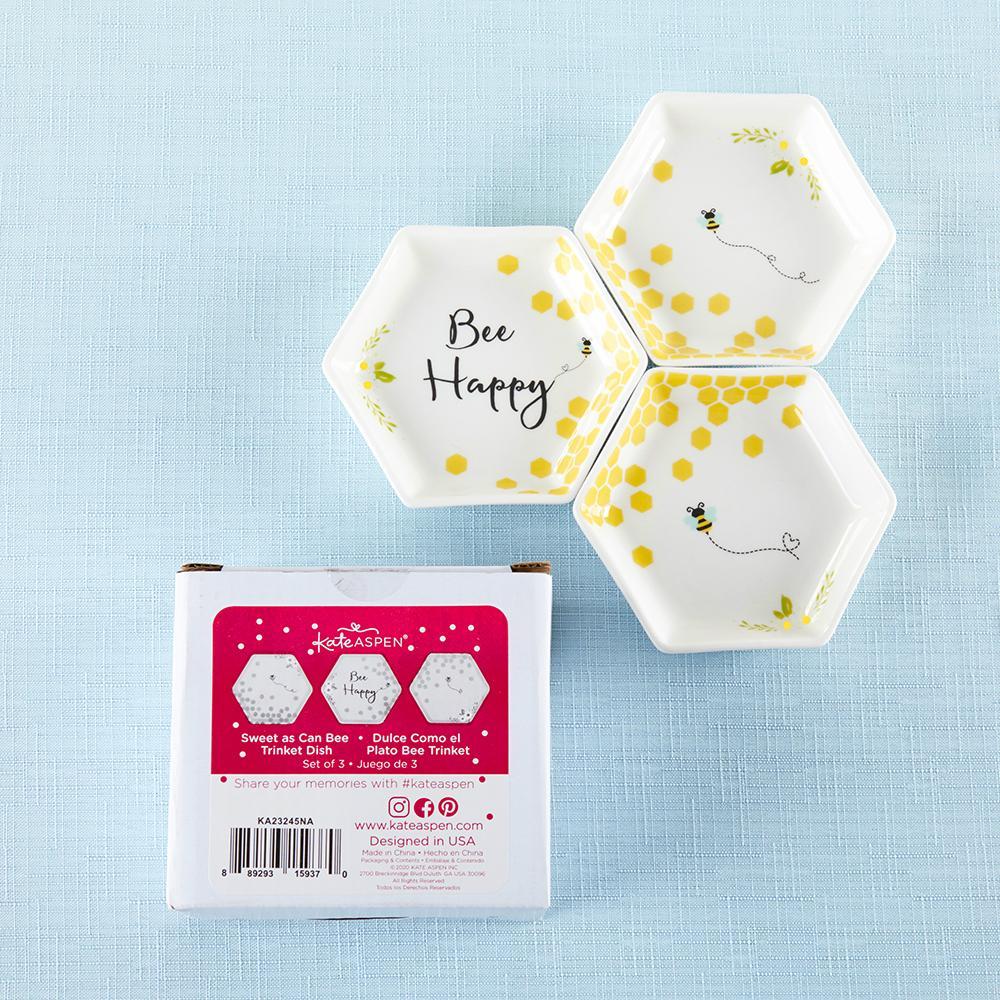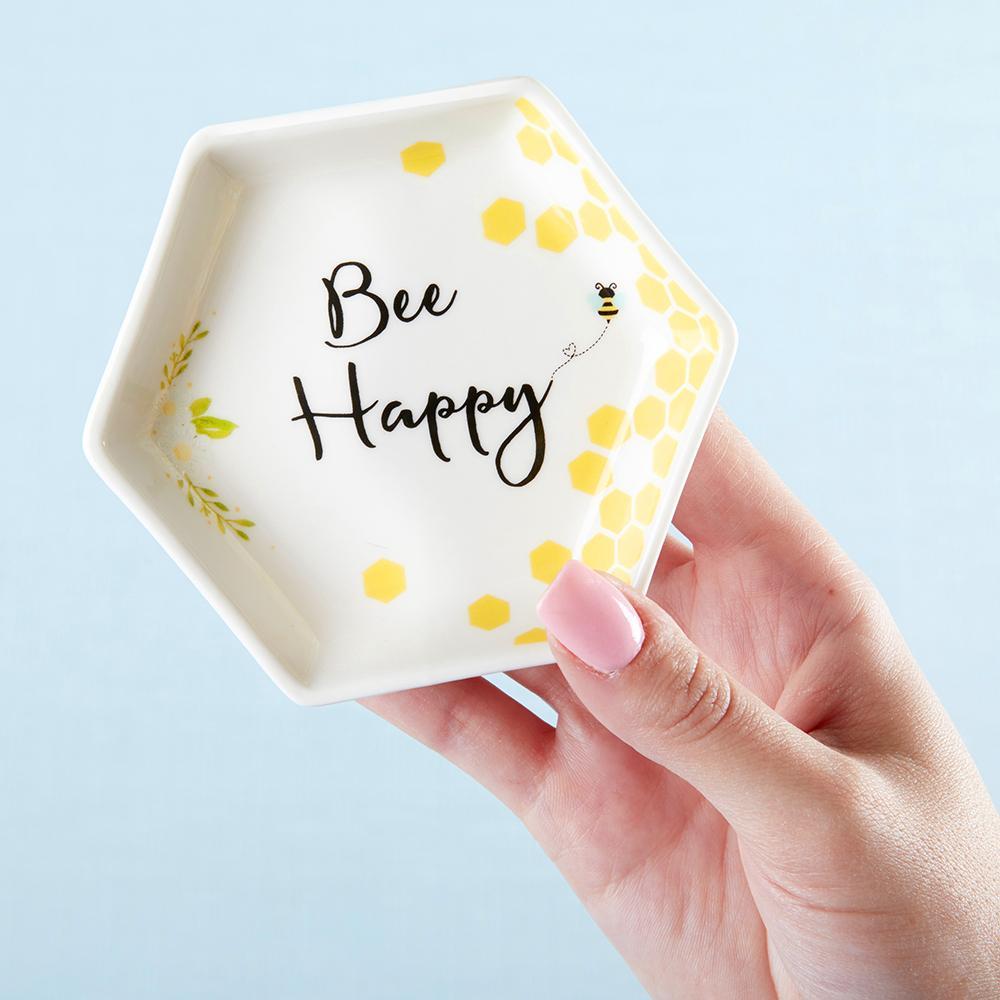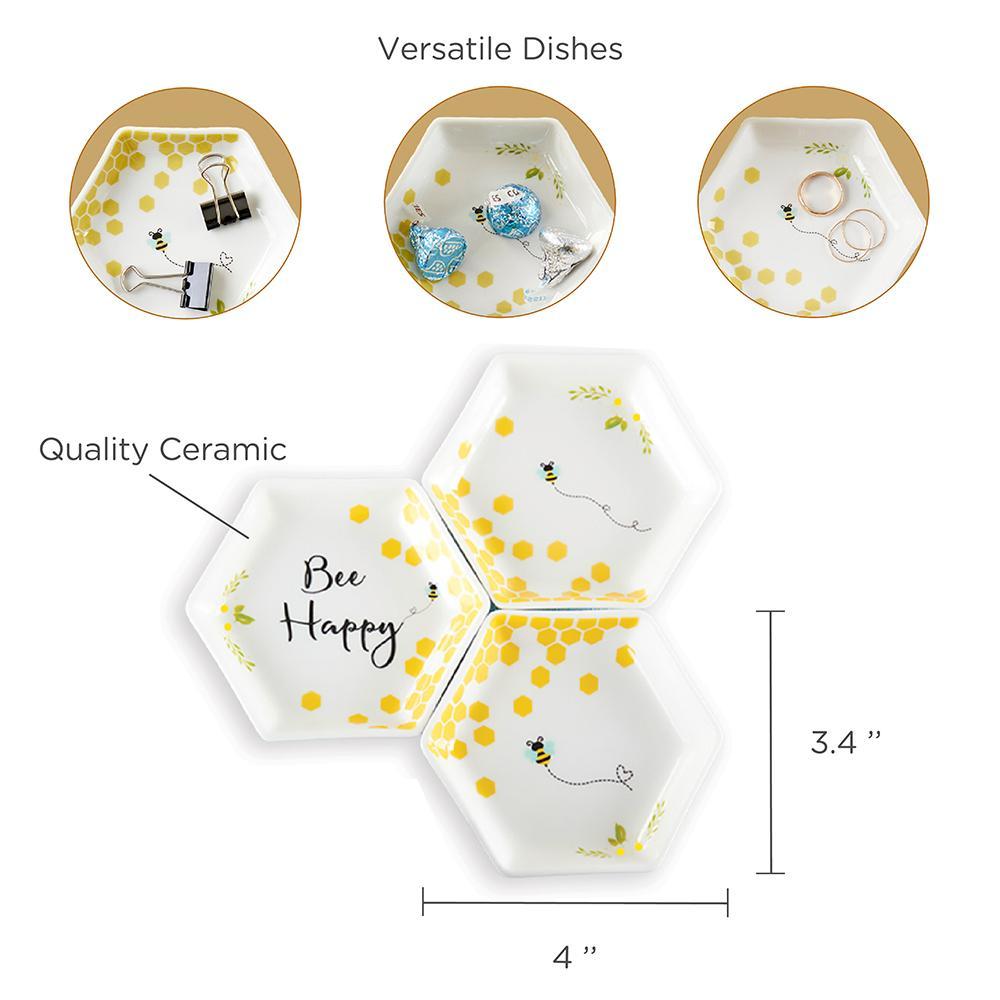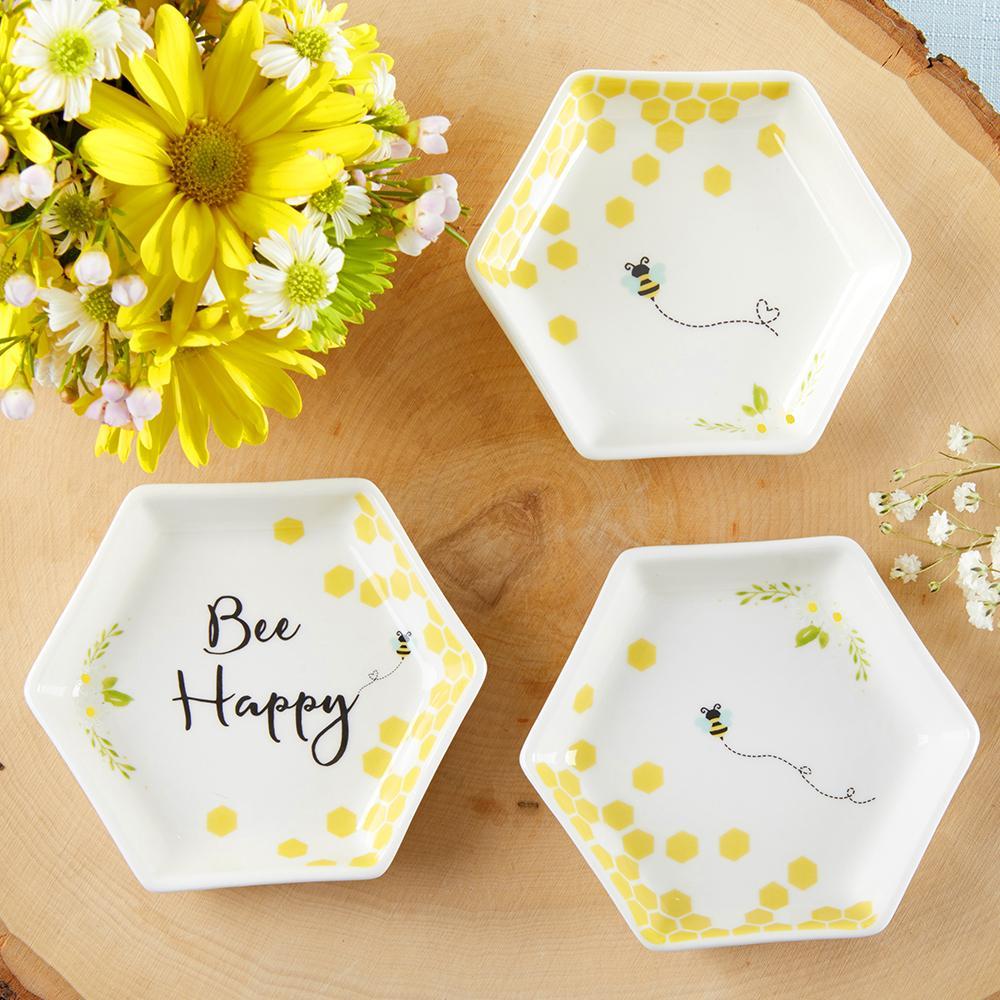 We're not pollen your leg here. Bee on the lookout for this un-bee-lievable set of three ceramic dishes for a perfect baby shower gift or party favor. The honeycomb design is open to many possibilities, such as a catchall or trinket dish you and your guests can display at home. The bumble bee theme is lovely with matching decorations from Corner Stork Baby Gifts to complete your celebration.
Truth bee-told, these ceramic trinket dishes are great for displaying candies and snacks for guests, as well as something to nibble on at home. It's bee-utiful decor! These diverse catchalls can also be placed by the door for spare change and keys or used as ring dishes to protect your valuables. The buzzing collection can be arranged in any way you want or stacked up to save room in the home.
Look to Corner Stork Baby Gifts when you need last minute gifts and decorations for a birthday party or baby shower. These charming designs are unique and eye-catching when you want your celebration to stand out from the rest. You won't be able to forget the happy memories of your special day with the right setup.