Beary Cute 5-Piece Welcome Home Gift Set (Gray)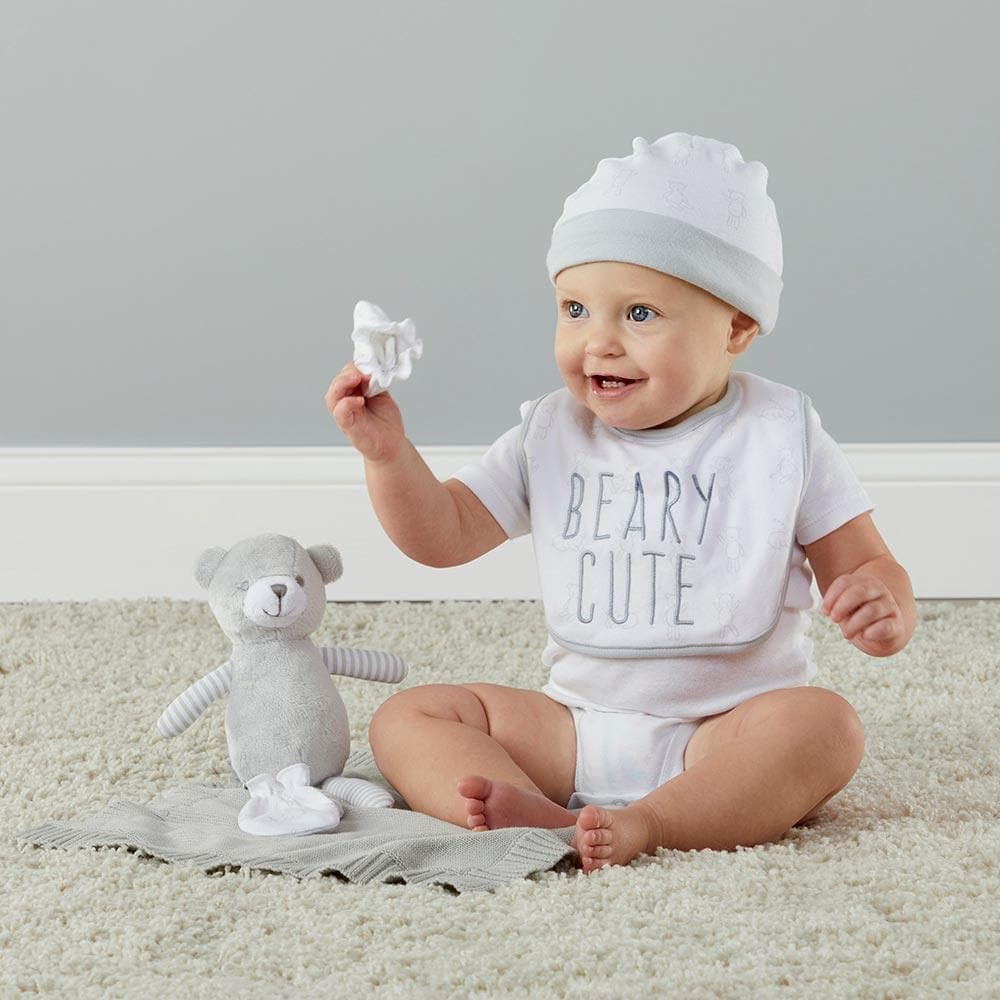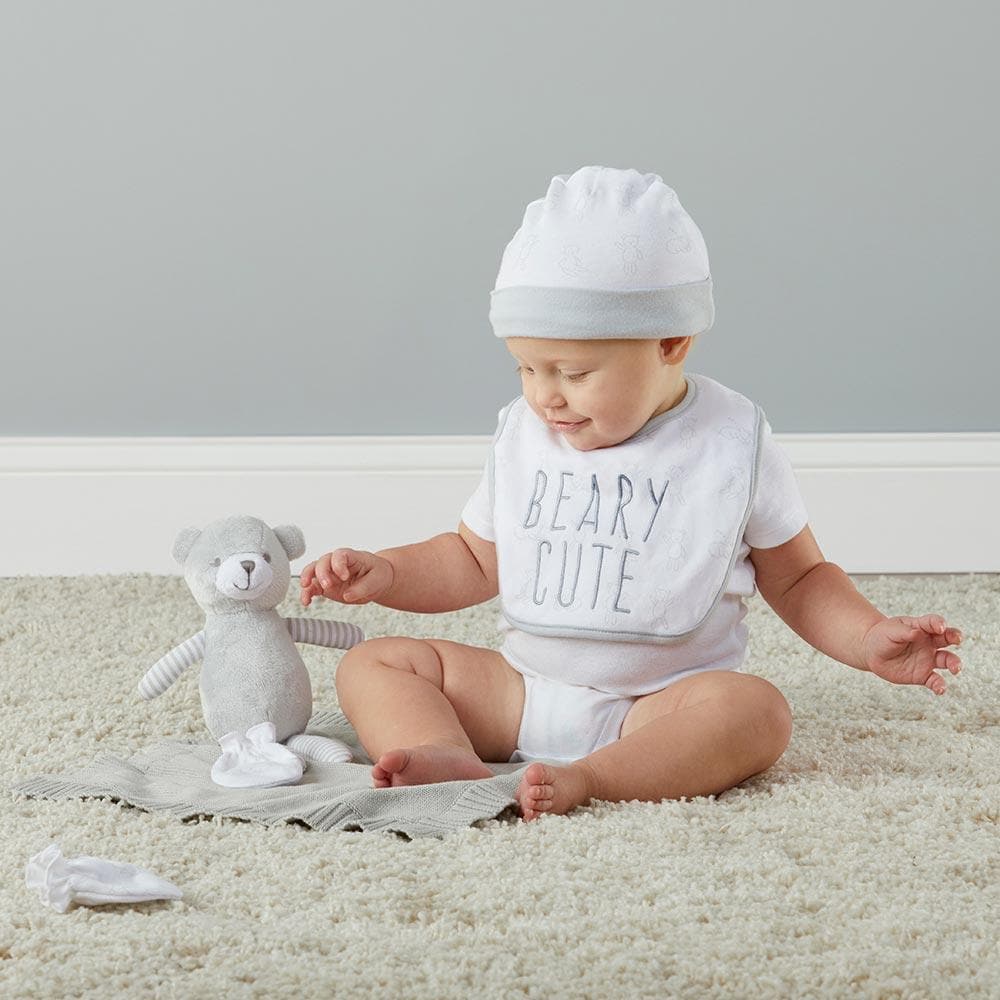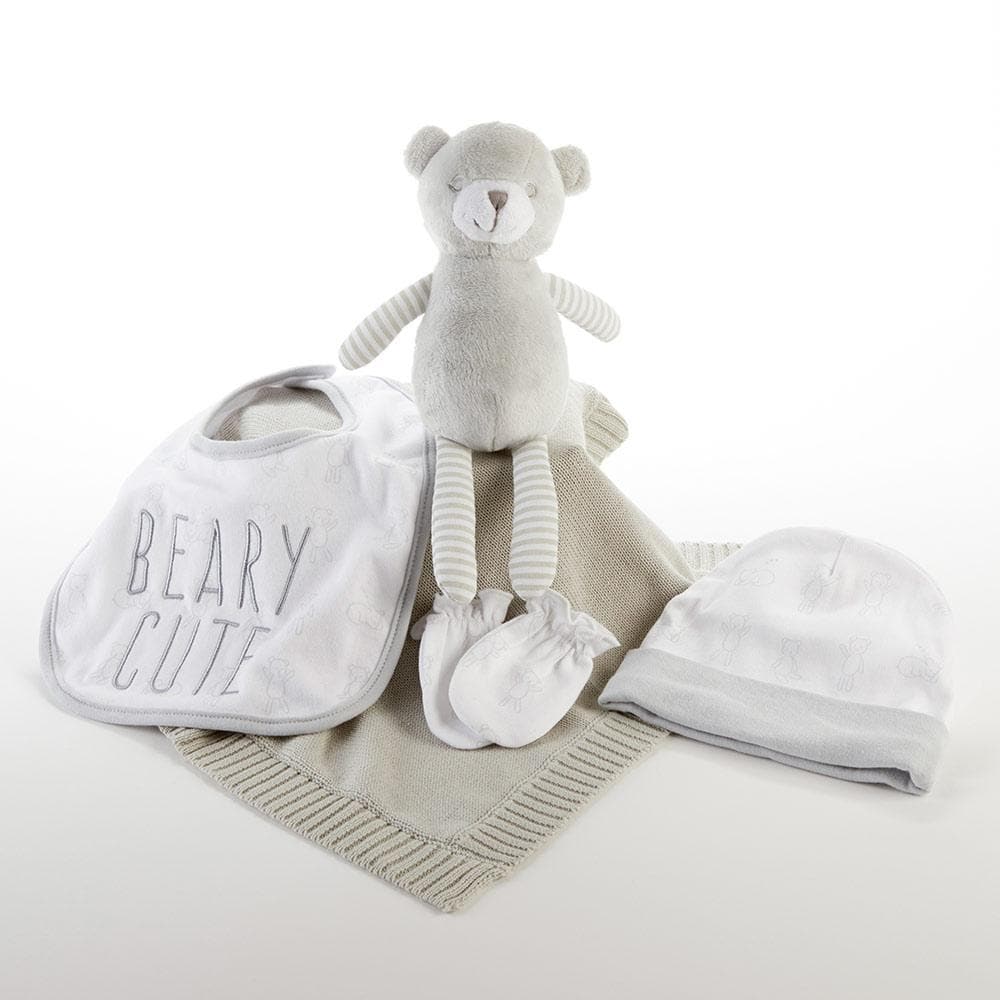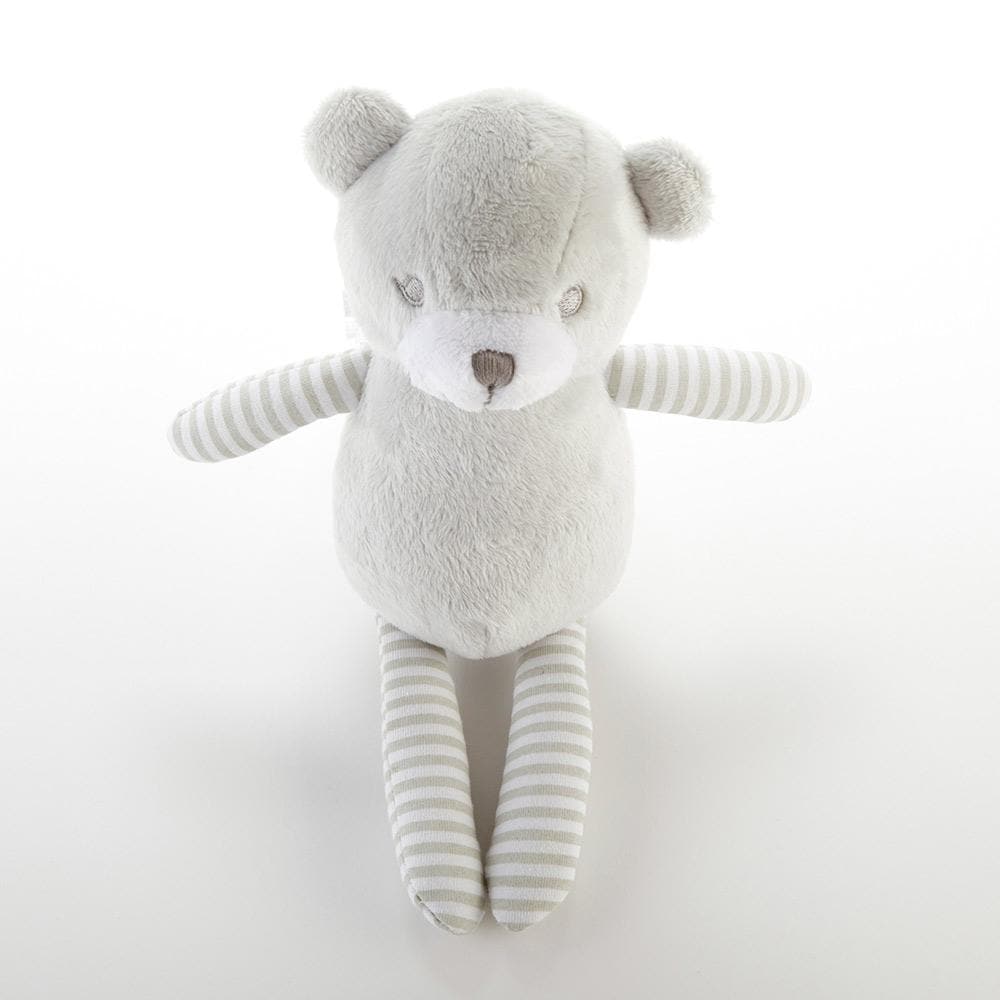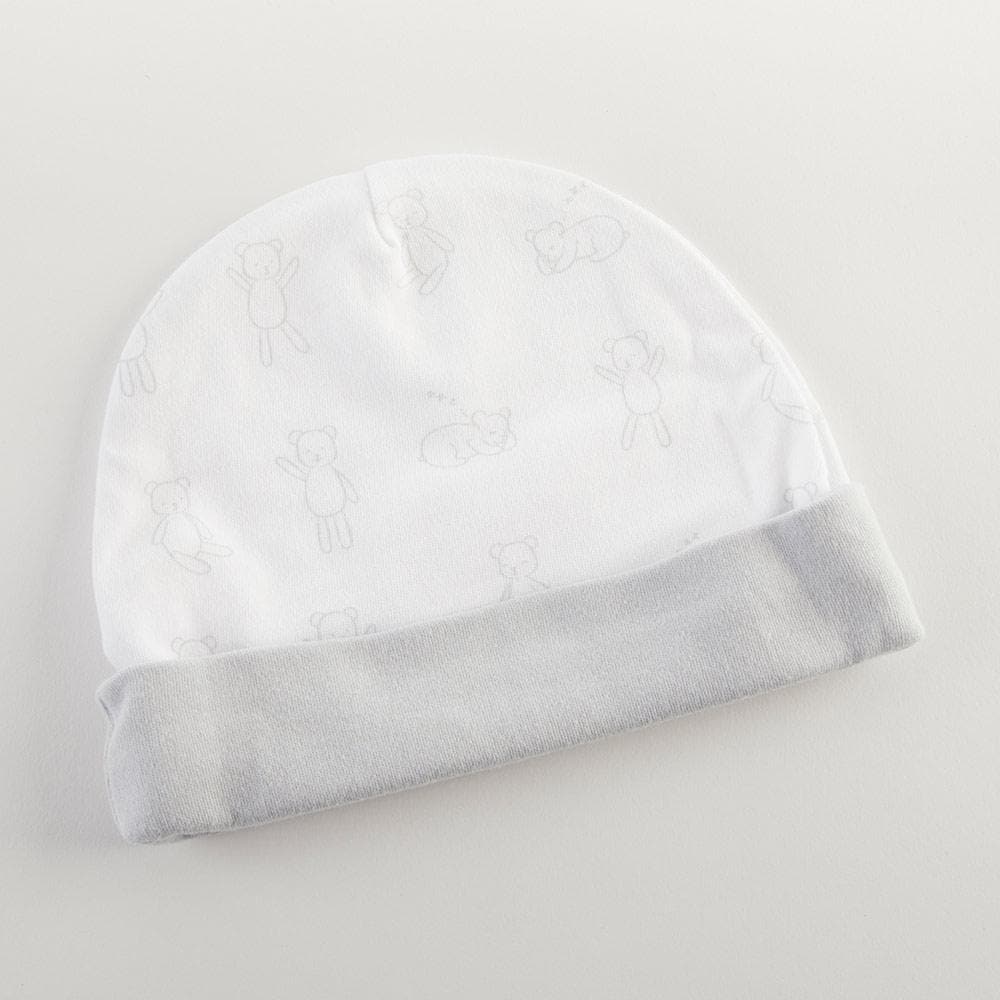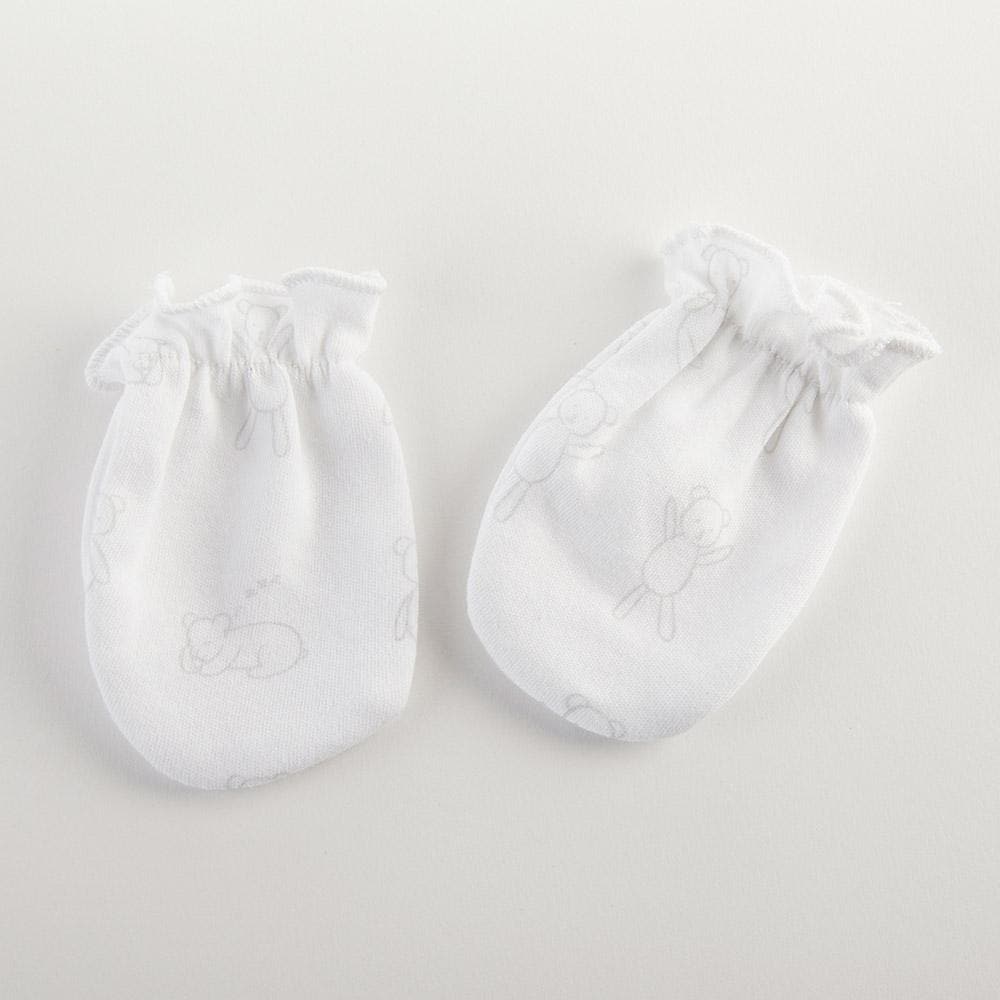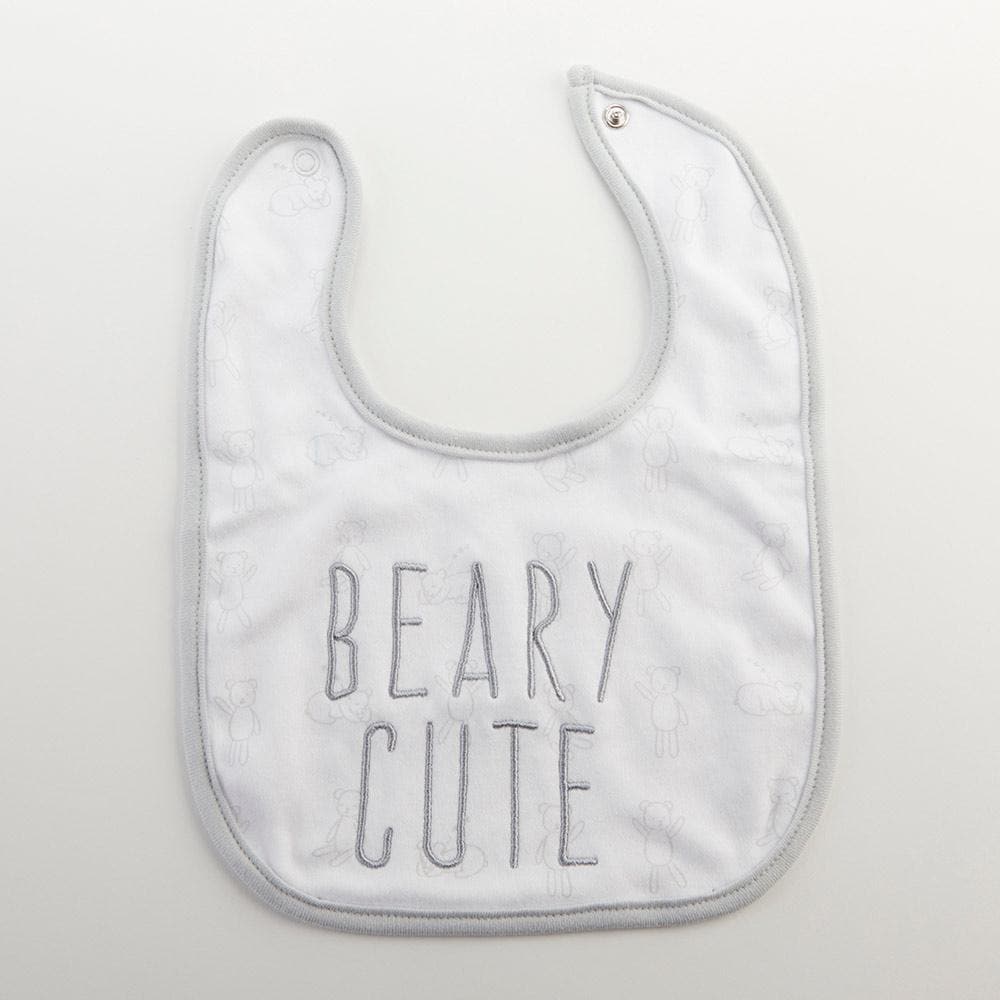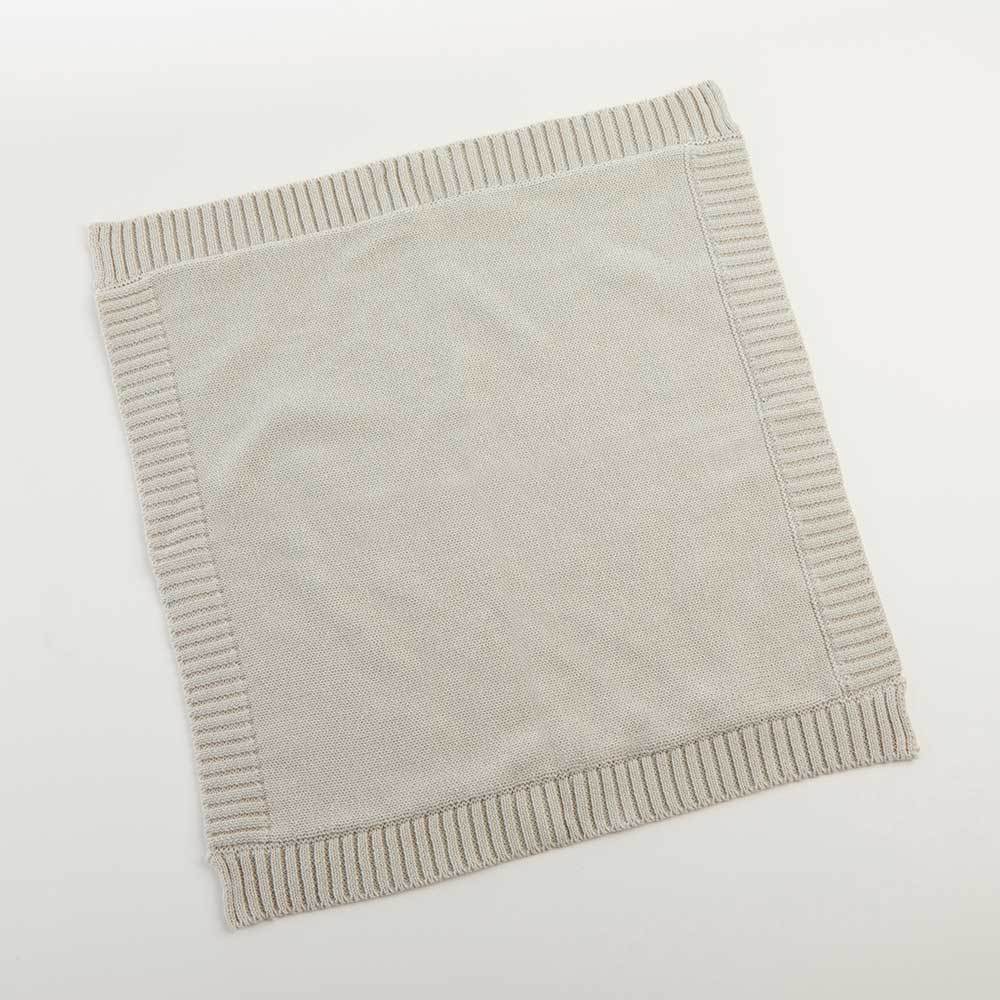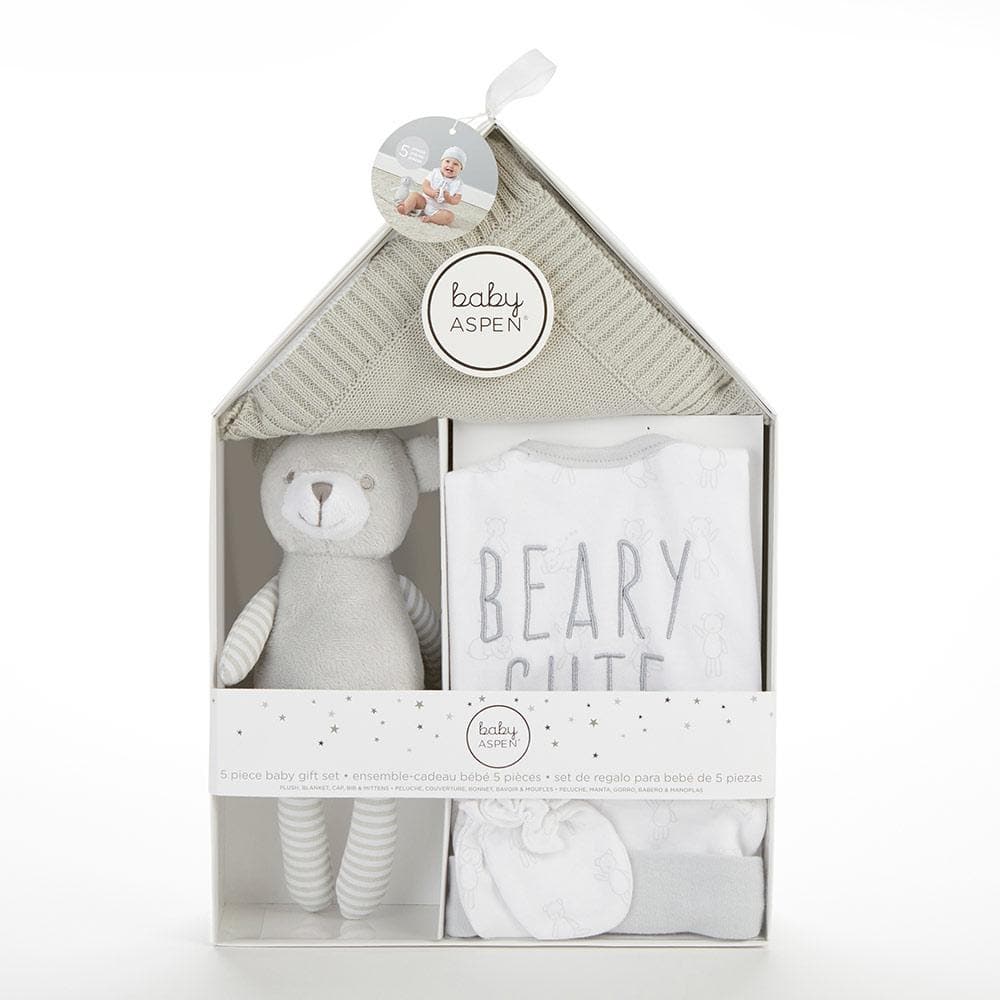 With a bib, plush, mittens, cap, and lovie, Baby Aspen's Beary Cute 5-Piece Welcome Home Gift Set in Gray features unisex baby gifts for any little one ages 0 through 6 months! The welcome home gifts are made from cotton interlock and plush velour, providing baby with soft and cozy treats they're sure to love. The mittens, cap, bib, and lovie in the set may be washed in the machine in cold water and tumble dried on low, while the bear plush rattle can be cared for simply with a hand wash and line dry!
Features and Facts:
Colors:
White and Gray
Materials:
Velour, cotton interlock, knit, and embroidery
Details:
Gray short pile velour bear plush with white and Gray accents. Striped arms and legs of the bear crafted from cotton interlock. Embroidered facial features are safe for baby snuggle and play. Gray bear pattern on white cotton interlock mittens. Gray knit lovie. "Beary Cute" embroidered white cotton interlock bib with Gray bear pattern. White cotton interlock cap with Gray bear pattern and Gray brim.
Dimensions:
Bear plush rattle measures 3.25" w x 10.5" h x 3.25" d, Knit lovie measures 15.5" w x 15.5" h, Mittens measure 2.4" w x 3.6" h, Cap measures 7" w x 5.2" h, Bib measures 8.65" w x 11.5" h
Packaged Dimensions:
10.82" w x 15.35" h x 3.14" d
Selling Unit:
1 Set (1 Rattle, 1 Lovie, 1 Mitten set, 1 Cap and 1 Bib)
Assembly Required:
None