Beach Party 2 Ply Paper Napkins (Set of 30)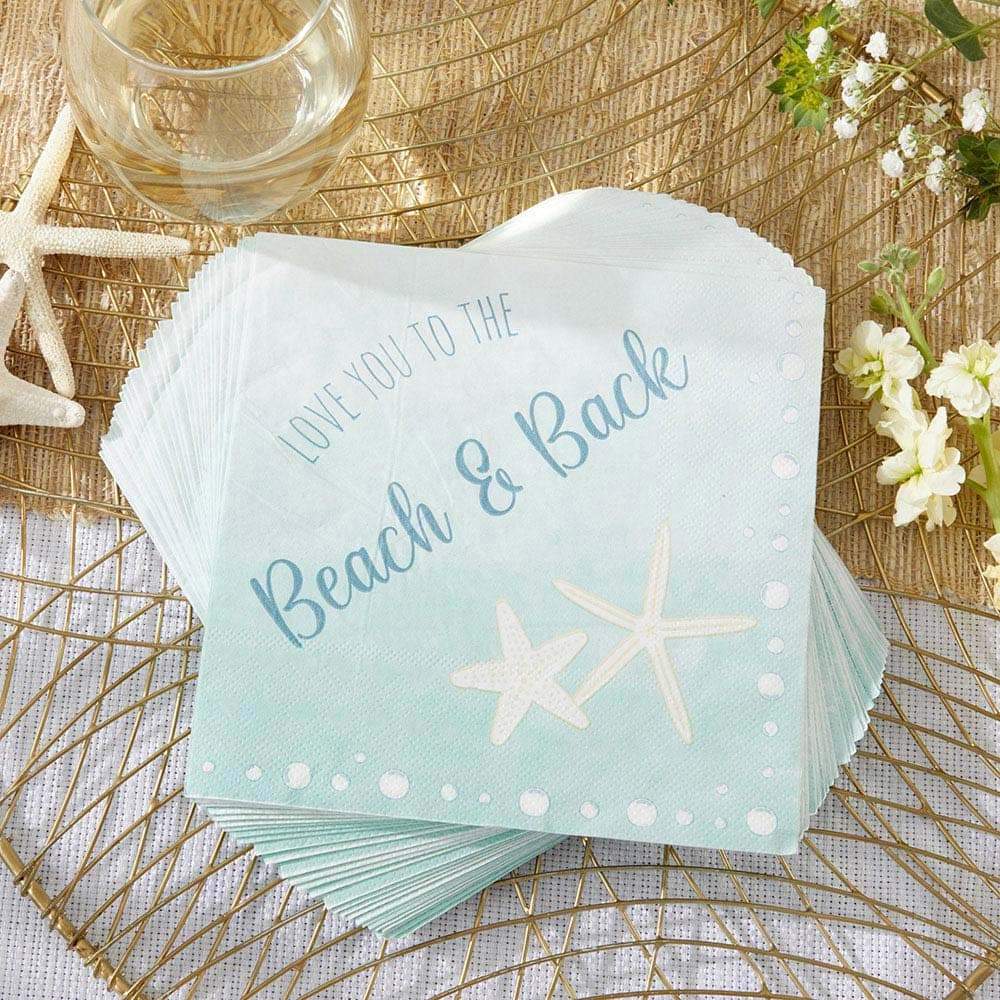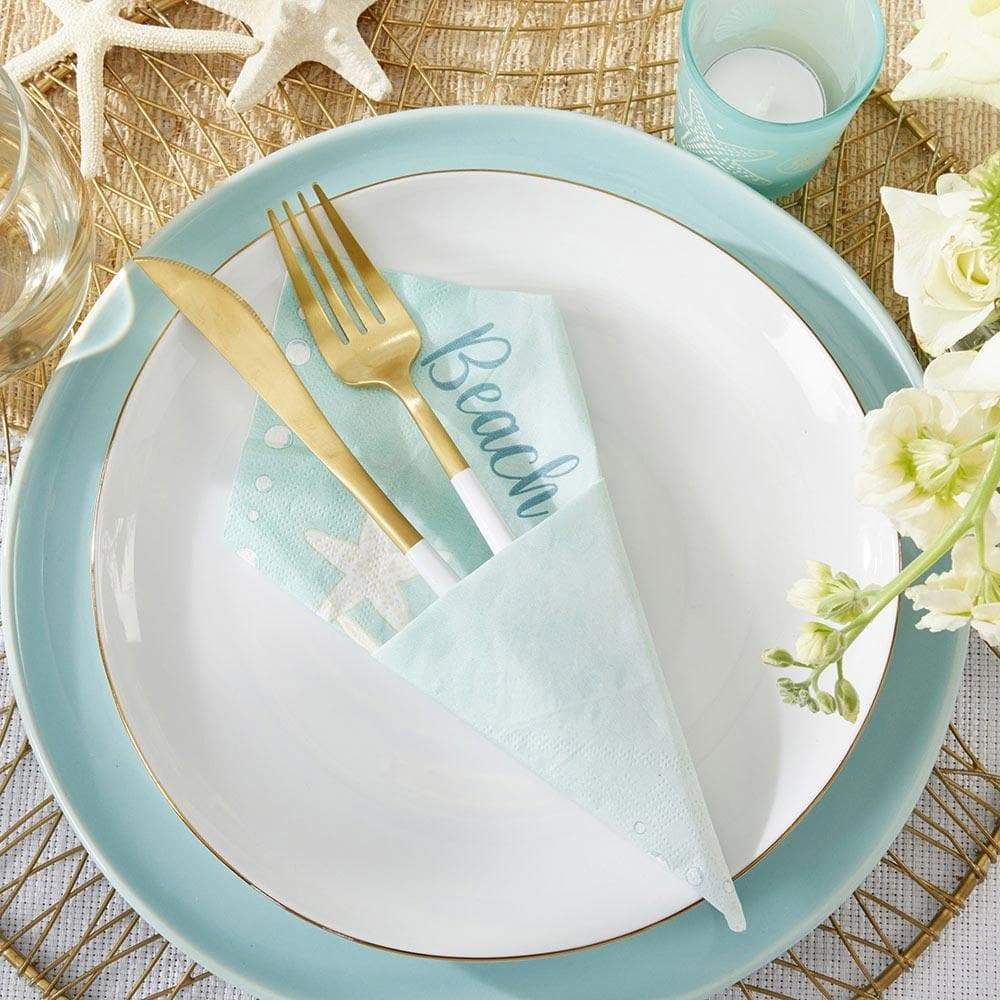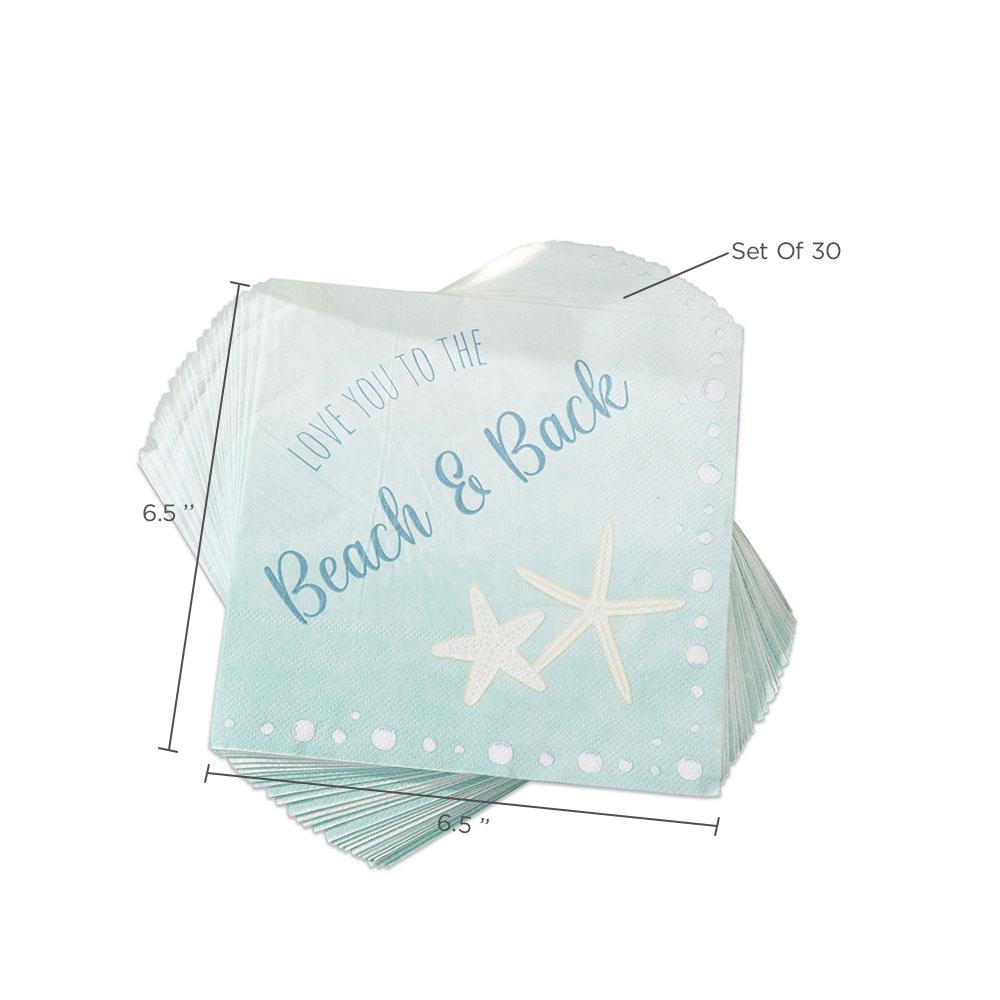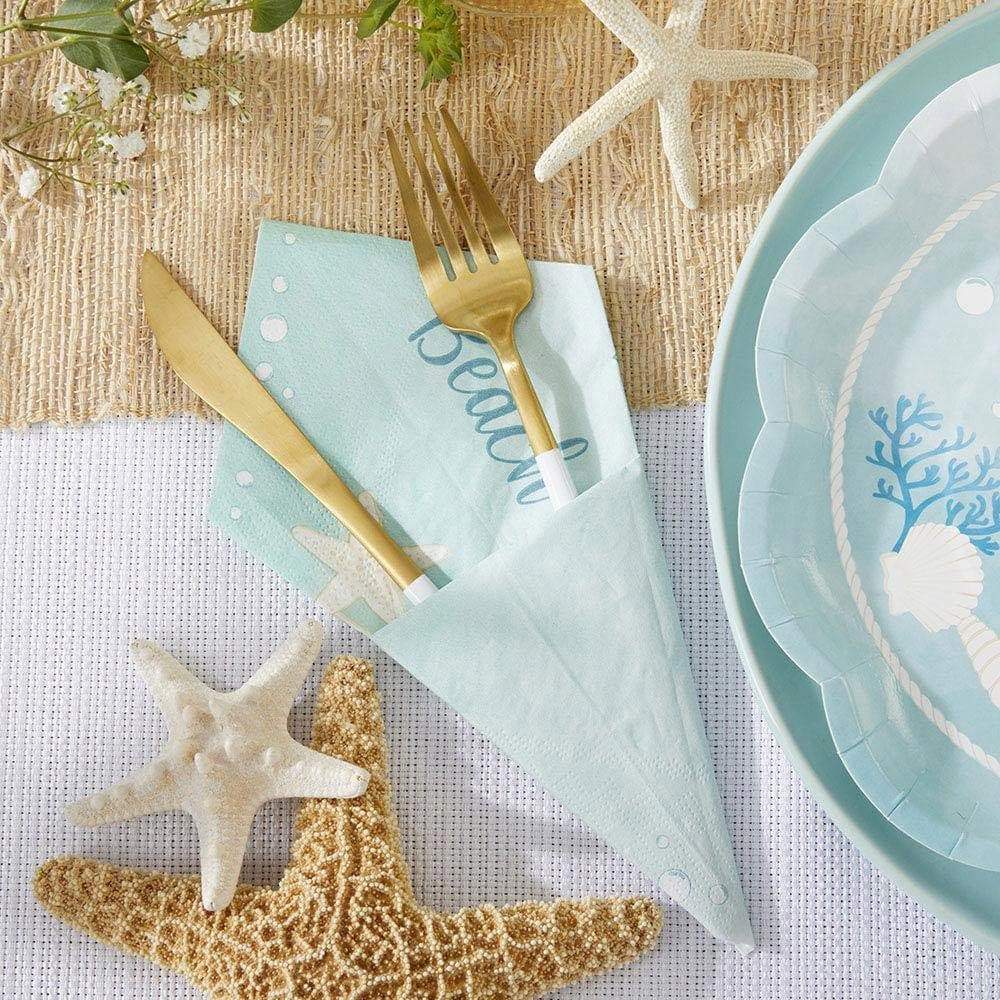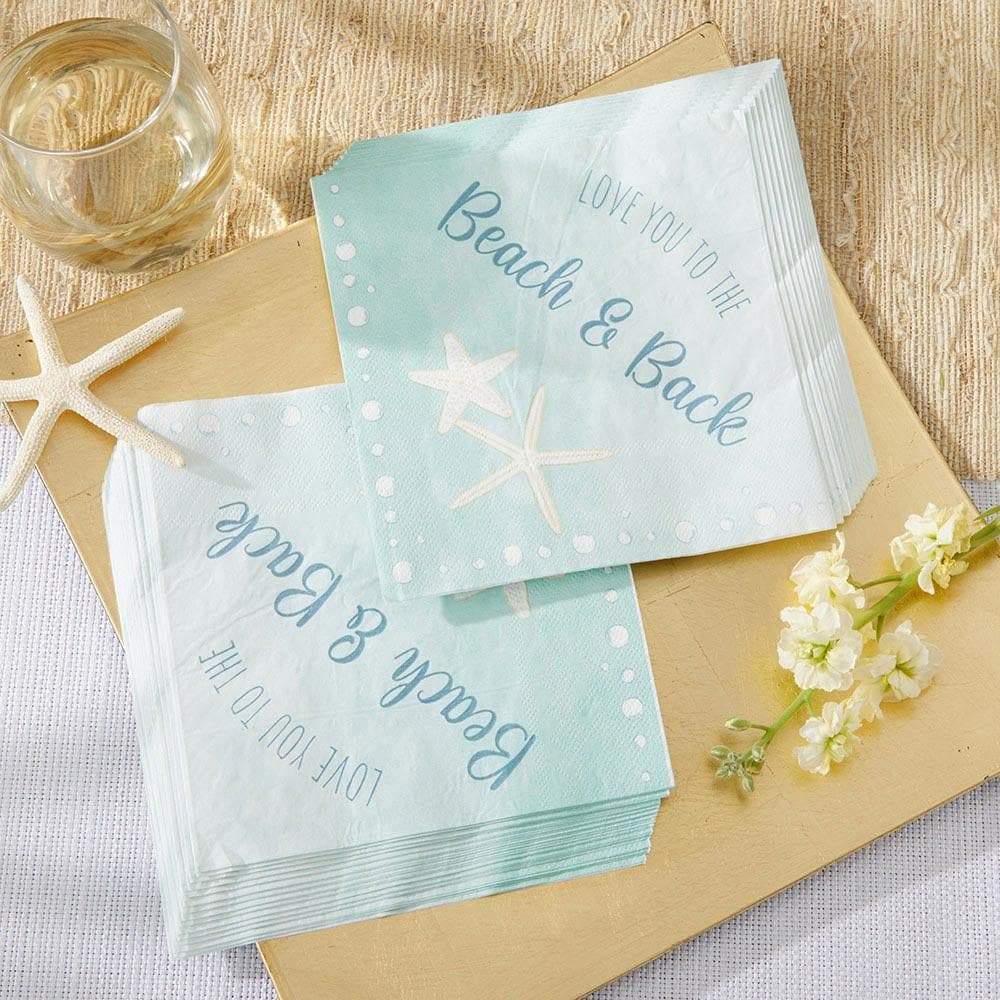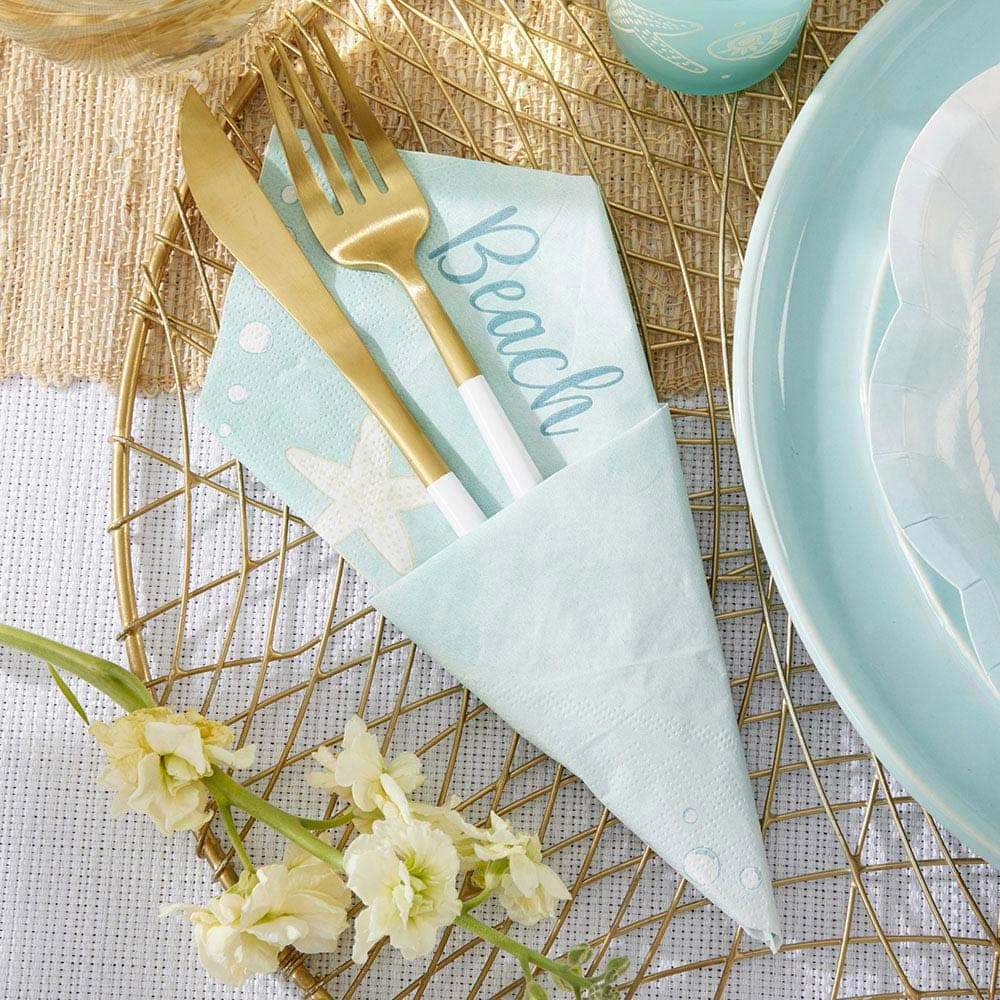 When you're planning a seaside baby shower or birthday party, it's important to think of the little details to make the occasion stand out. When you choose these Beach Party 2 Ply Paper Napkins they are sure to make a splash. They are disposable and fashionable to bring the ocean breeze to any venue. The seashell design is truly unique and beautiful with a versatile appeal.
These 2 ply napkins can be placed at table settings with matching plates and cups and can also be folded in a fun origami design. Or leave the coastal themed napkins at your buffet or dessert station for your guests to grab with their treats as a decorative flair to any locale. Even latecomers can appreciate the thoughtful theme of taking a treat to go before the party ends wrapped up in one of these beautiful paper napkins.
Corner Stork Baby Gifts is the place to go for themed decorations, and accessories to make any party stand out. The Beach Party collection includes all your party essentials like guest books, votives, special banners, and signs that invite your friends and family in while making the venue into a place unlike any other. No matter if you're celebrating a gender reveal, baby shower, or birthday party, Corner Stork has you covered.