Beach Party 7 in. Premium Paper Plates (Set of 16)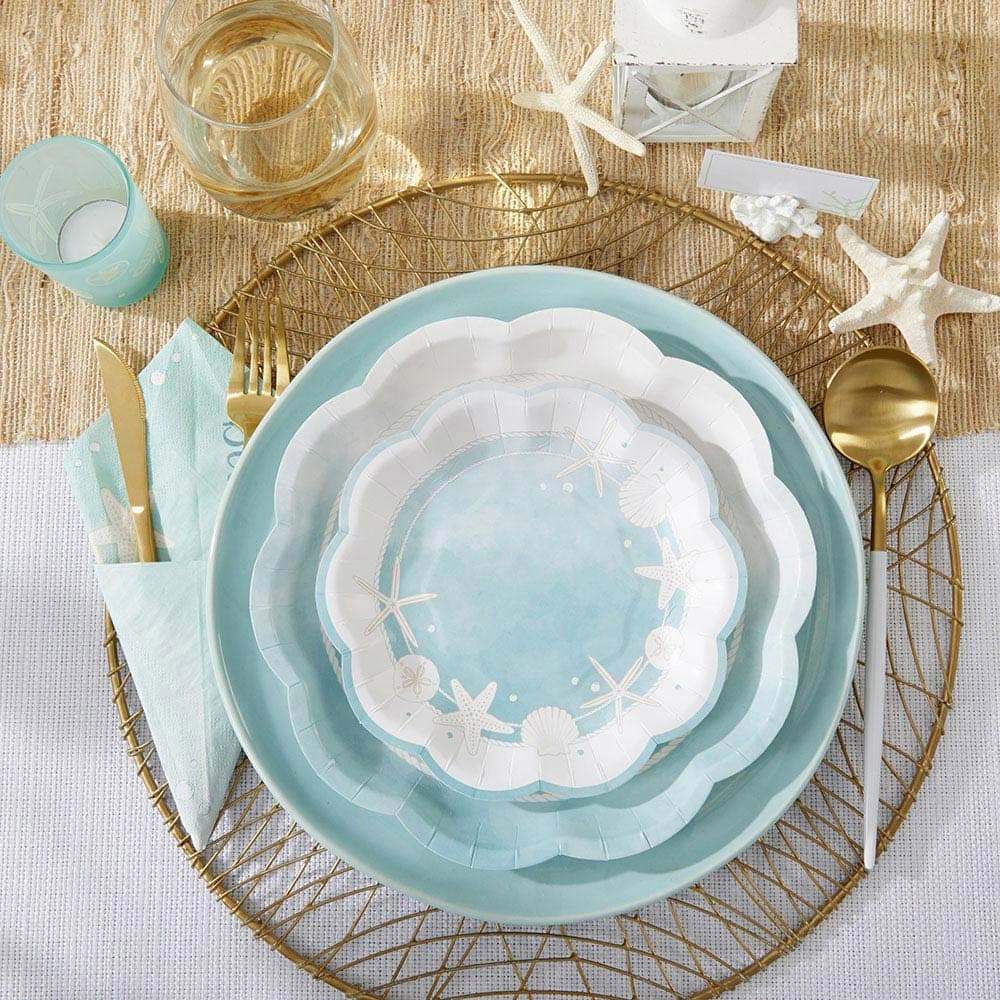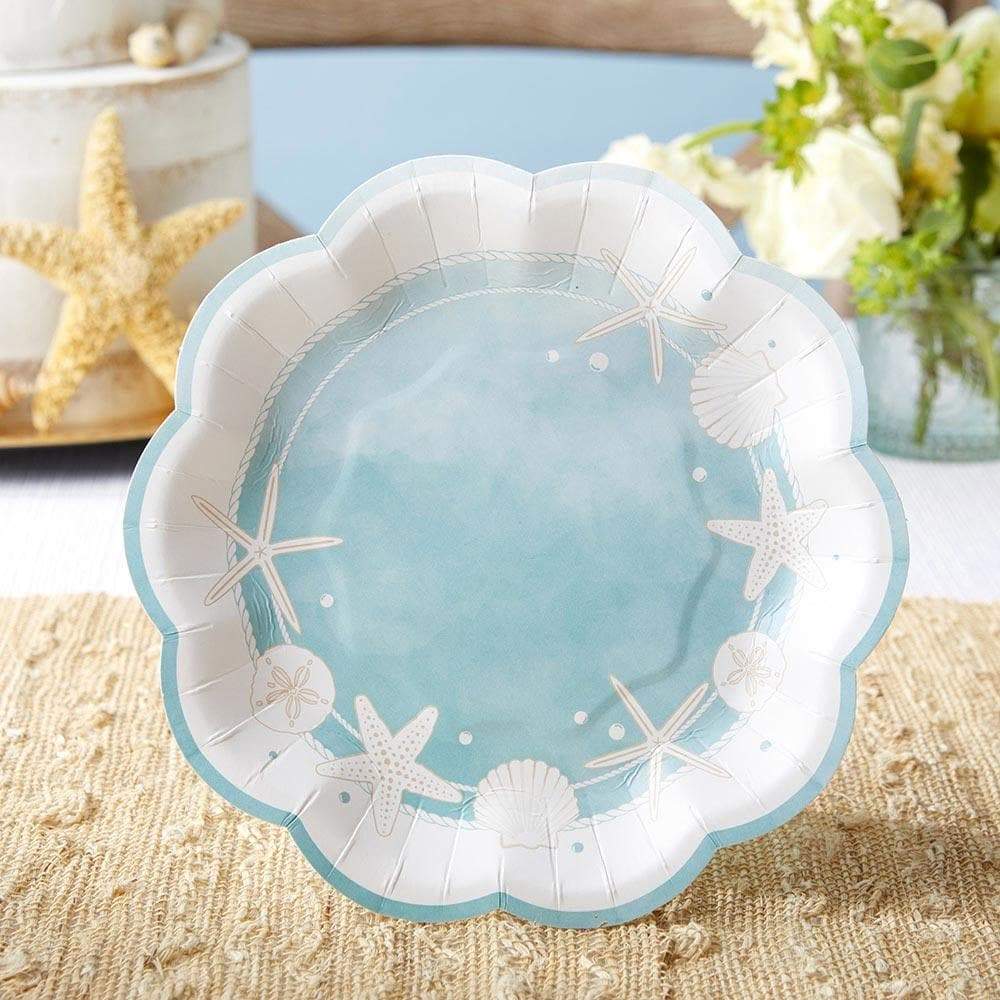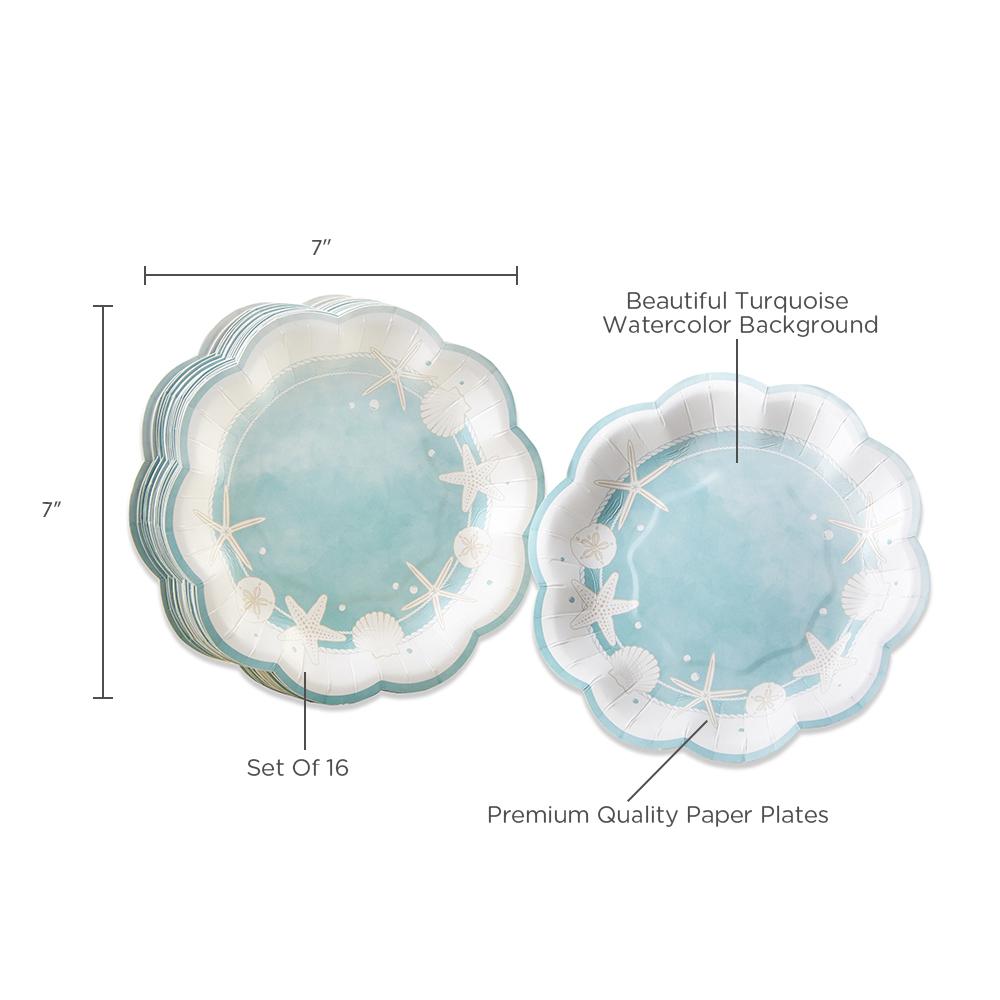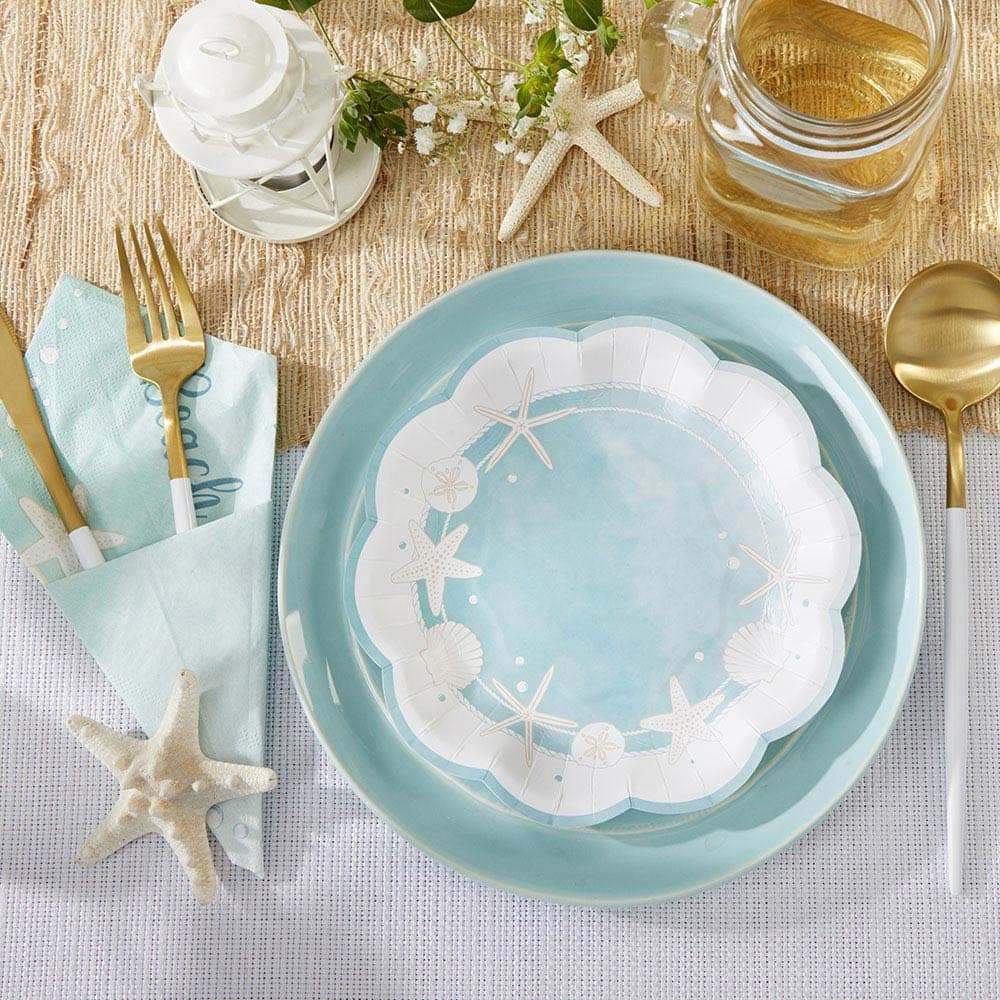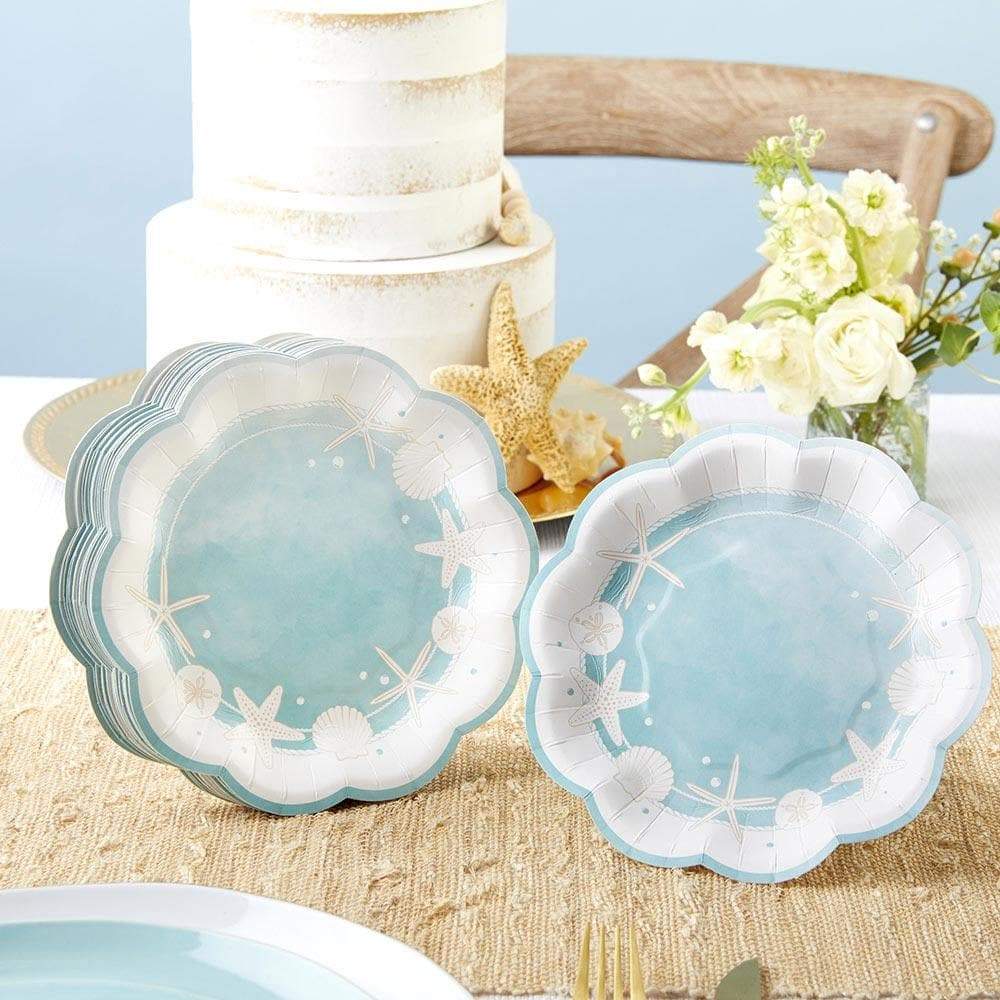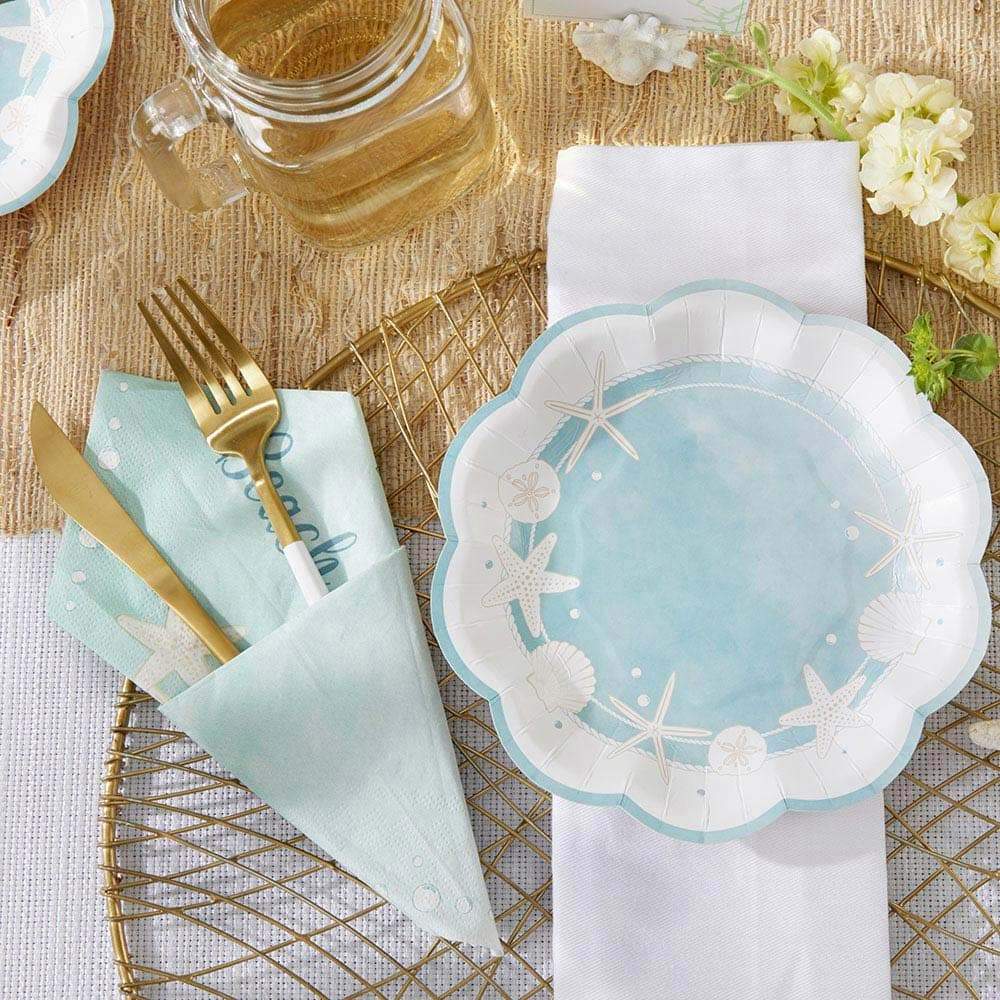 This set of 16 Beach Party 7 in. Premium Paper Plates are a great essential for a special celebration. Whether you're hosting a baby shower or a child's birthday party, you can benefit from disposable plates that are great for guests to grab food whenever they crave a bite.
The smaller size plate with a beach party theme is great for appetizers and desserts. You can set up this set of dinnerware at different tables with matching cups and napkins or leave them for guests to grab at the serving stations. Your friends and family will keep the place mess-free by nibbling at their seats and throwing away the plates when they're done. They can also take home leftovers with these high-quality plates and enjoy the memories of the day.
The lovely seashell motif is great for an outdoor celebration or to add beauty to an indoor party. Look to Corner Stork Baby Gifts for table settings such as these fashionable plates in different sizes and styles. You are sure to find the style that suits you, whether it's rustic and vintage or classic and floral. Congratulations on your new milestones and enjoy the celebration with your friends and family.