Pink Woodland Baby Shower Guest Book Alternative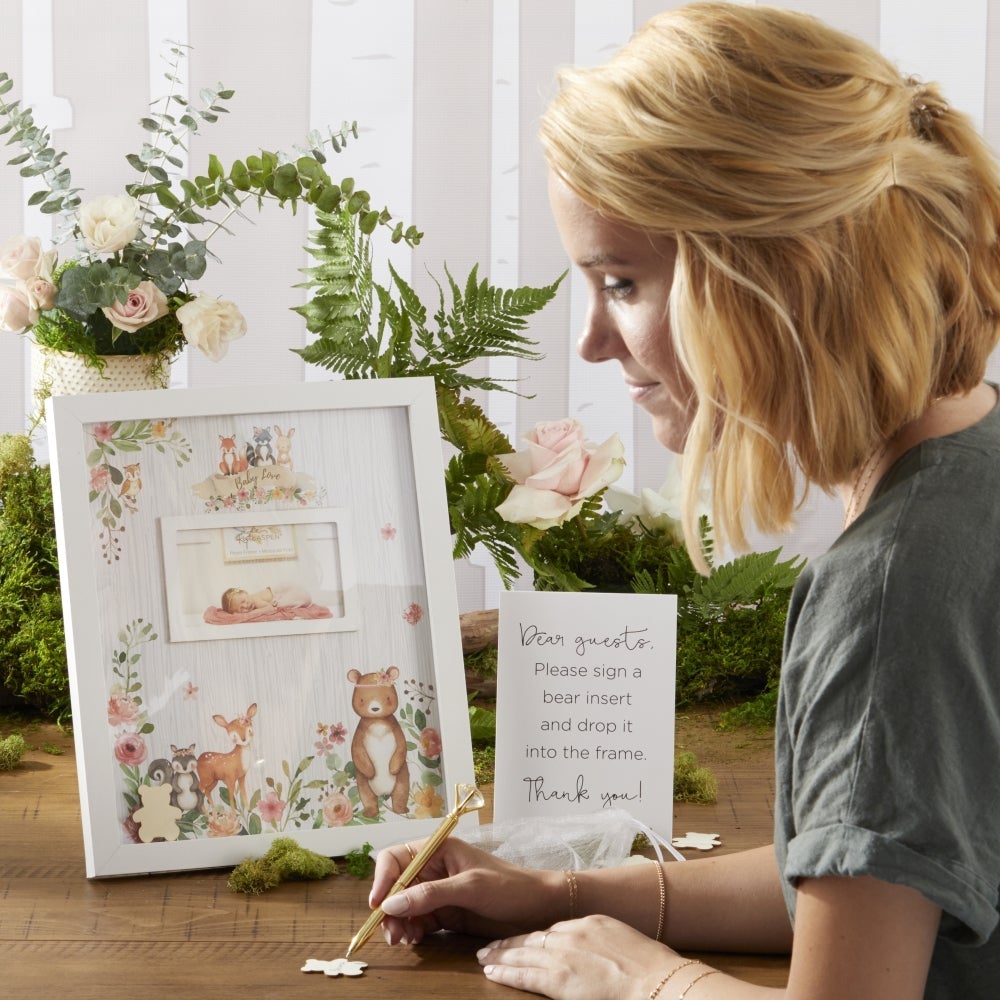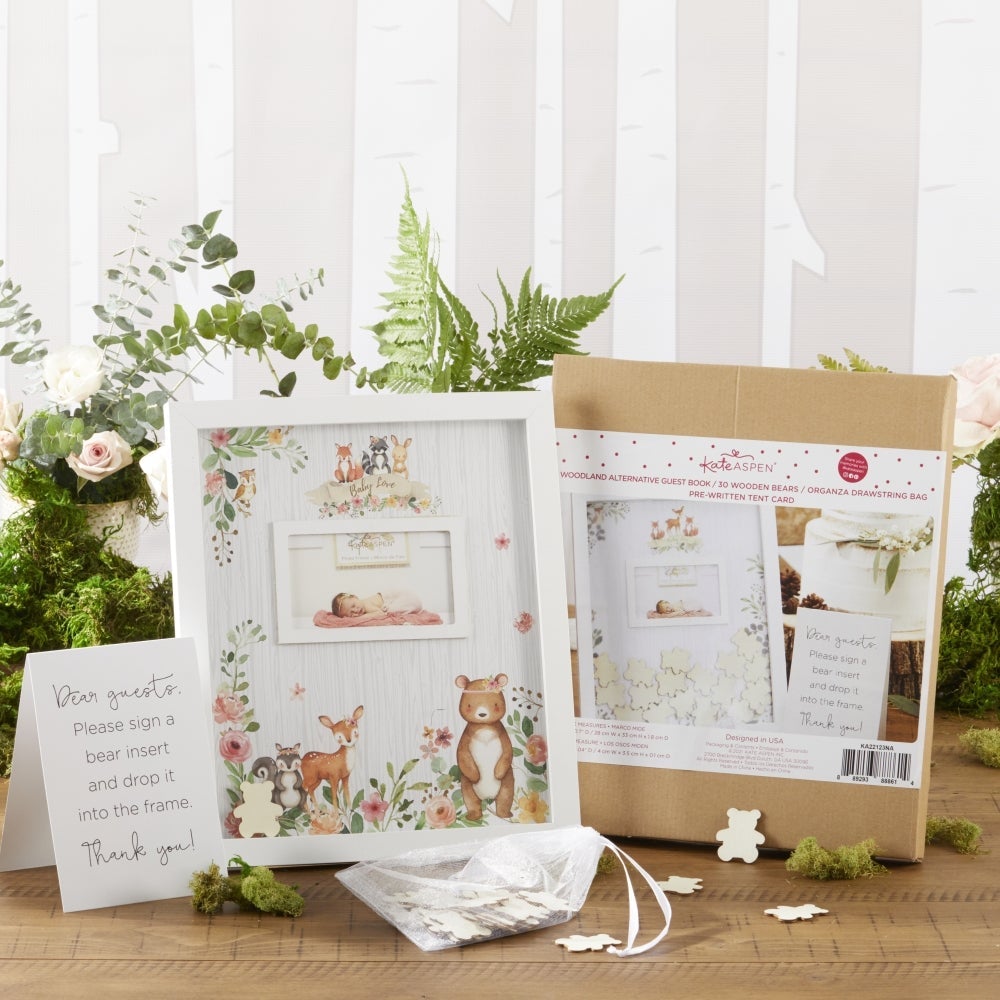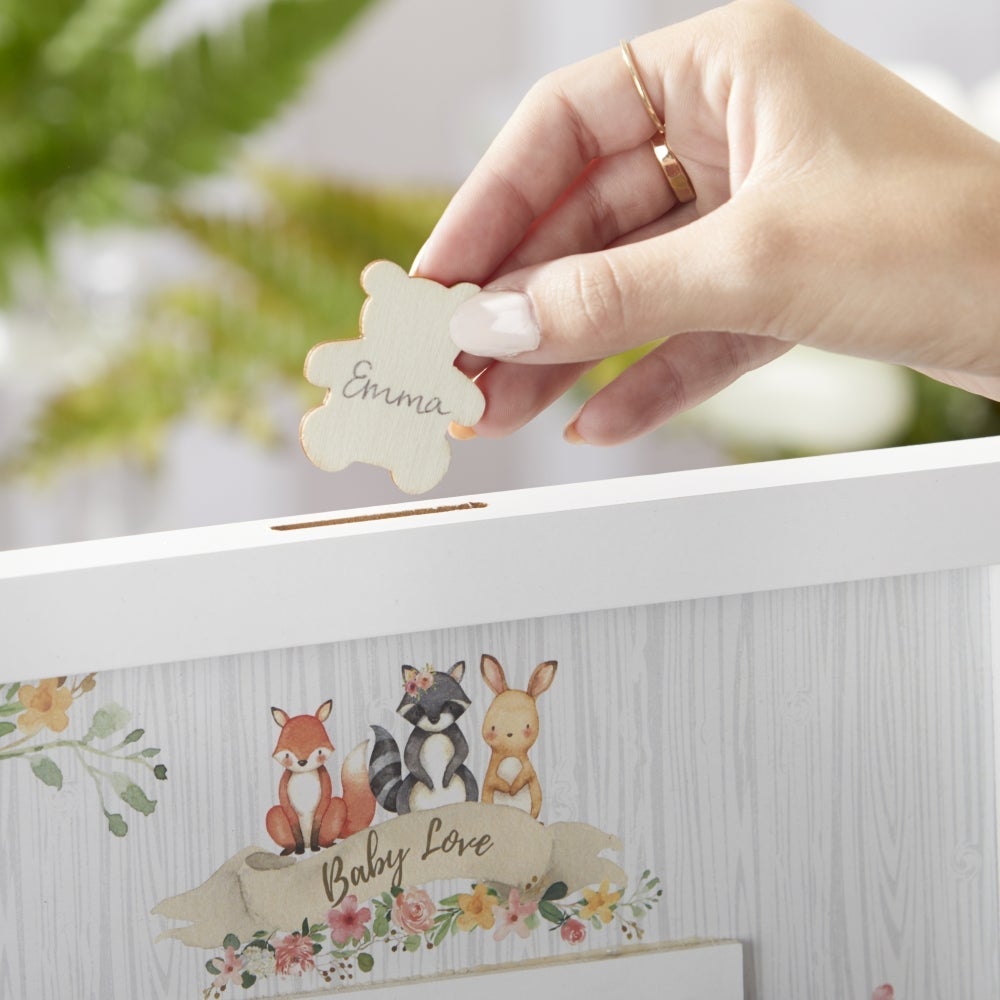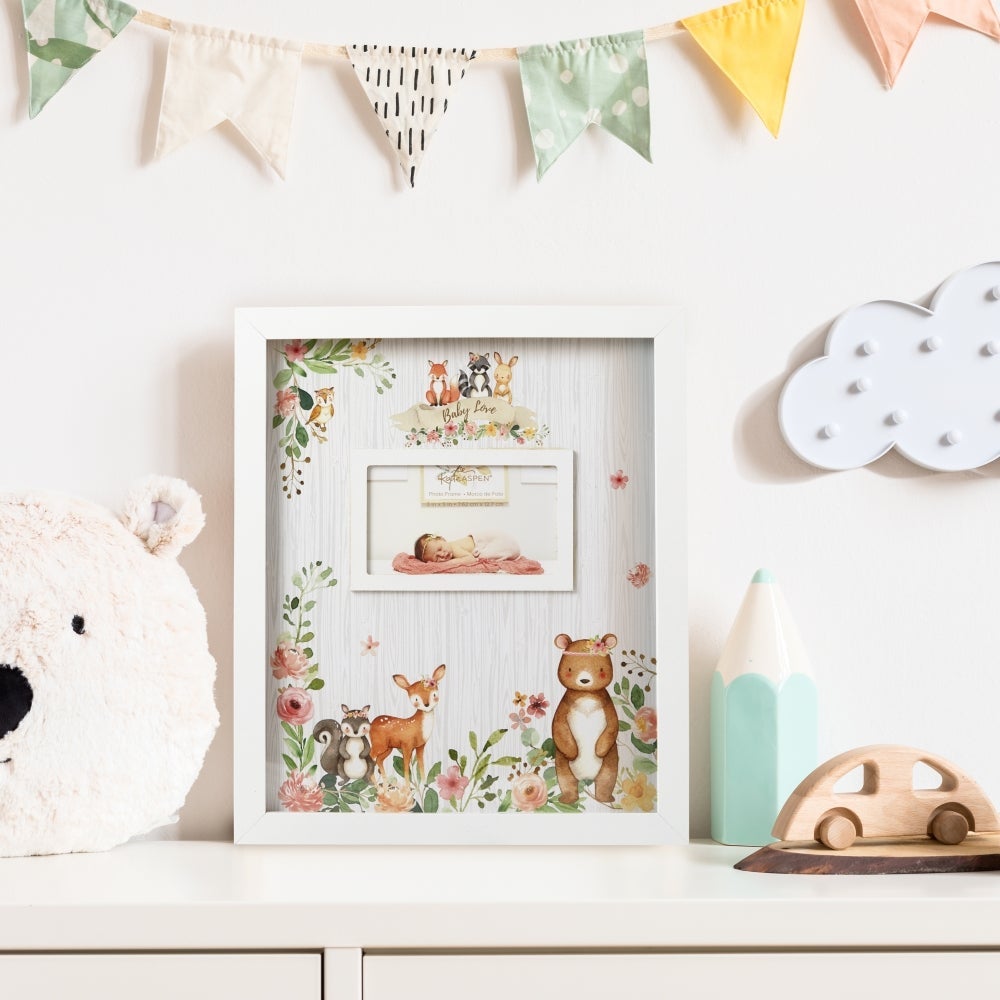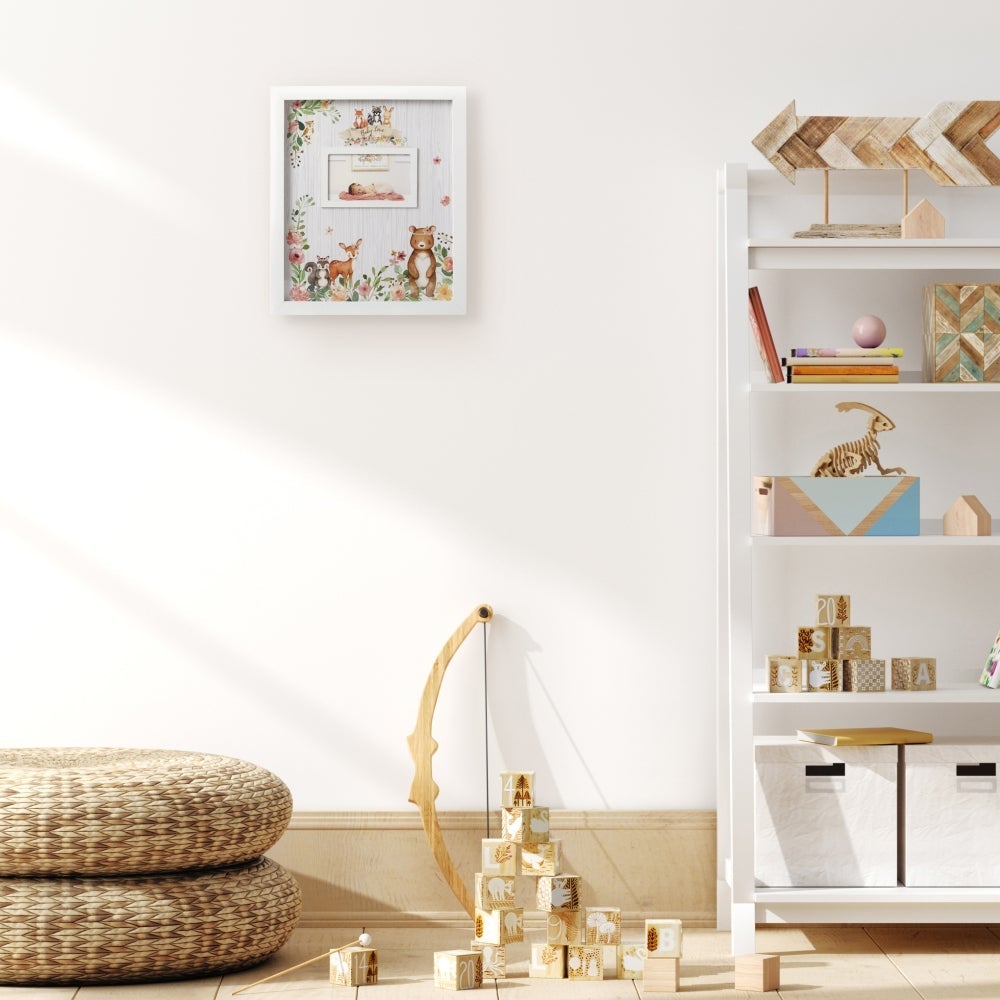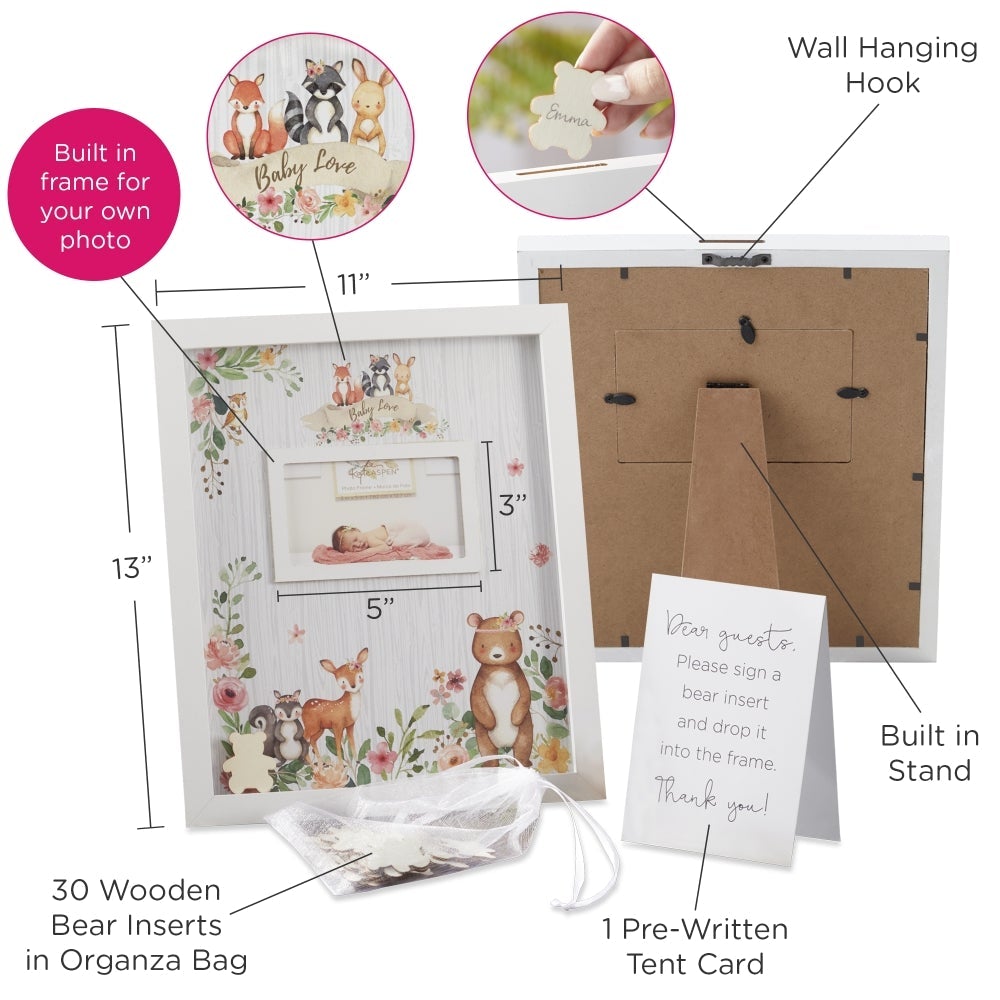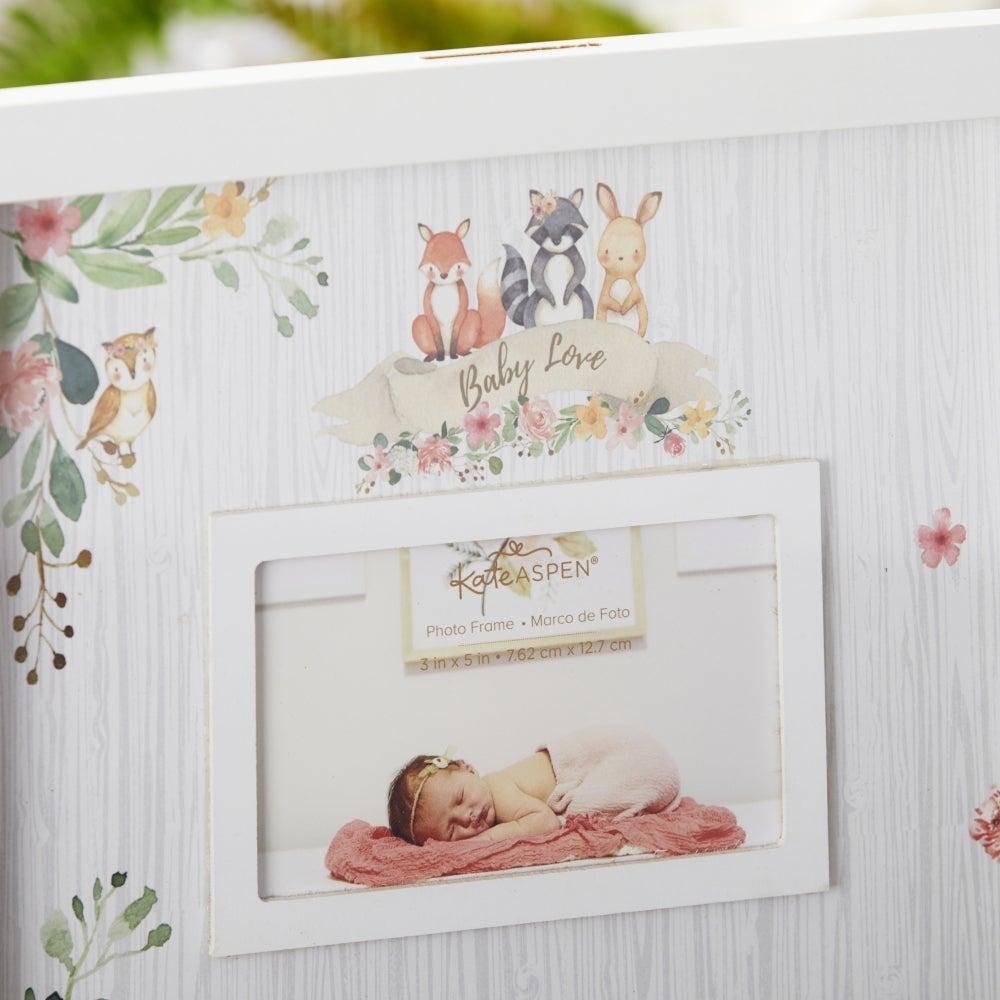 Looking for a modern touch for your sweet babe's woodland-themed baby shower? This pink accented woodland baby shower guest book alternative is a great idea to replace the old-fashioned chunky guest book. While a hard backed guest book full of pages is a classic memento for special occasions, it is outdated and likely to be put up on a bookshelf or closet and rarely admired or reminisced over. Instead, your party guests will have fun with this interactive shadow box option. Each guest can put their signature or short words of well-wishes on a little wooden bear insert and drop it into the box to be displayed beneath a glass panel. Behind the wooden chips is a white and grey wood grain background ornamented with the same precious critters from your woodland baby shower décor all encircled with viney greenery and a soft pallet of flowers.
If this guest book idea wasn't personalized enough already, you also have a special place for your own 3 x 5 inch photo, like baby's latest ultrasound! Exhibit this 3D guest book alternative during your party and move it to be displayed in the nursery when the fun festivities have concluded!