Baby Shower Guest Book Alternative - Onesie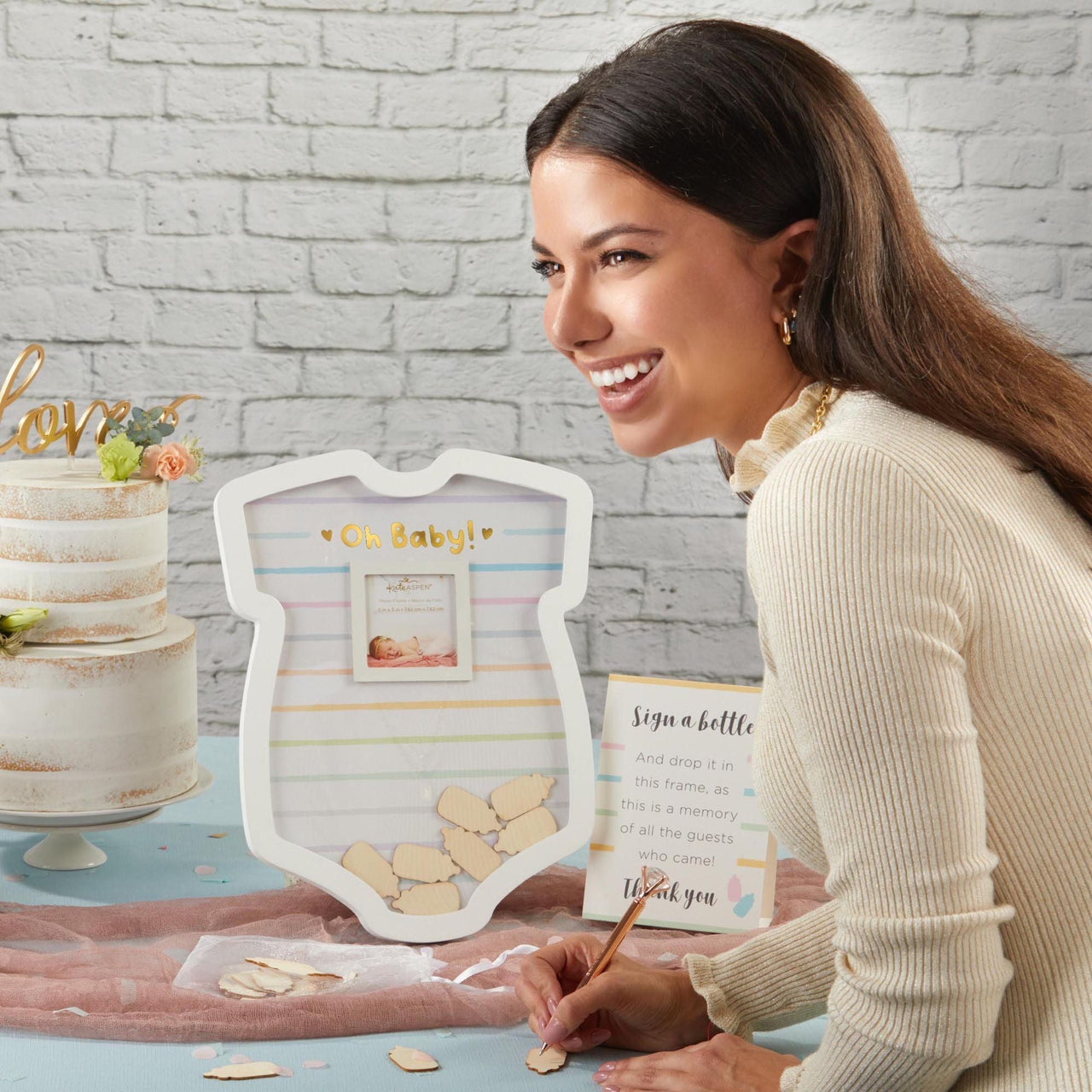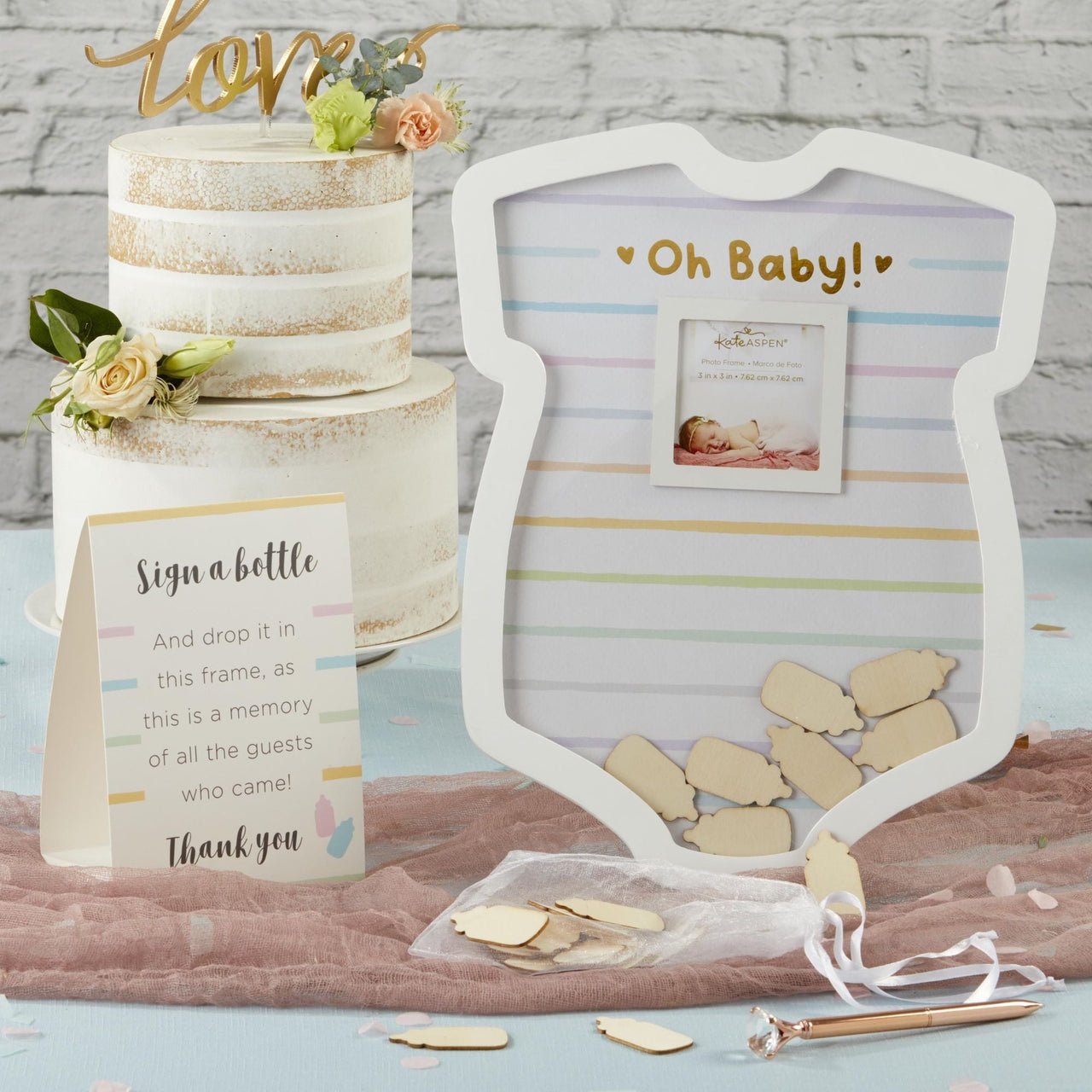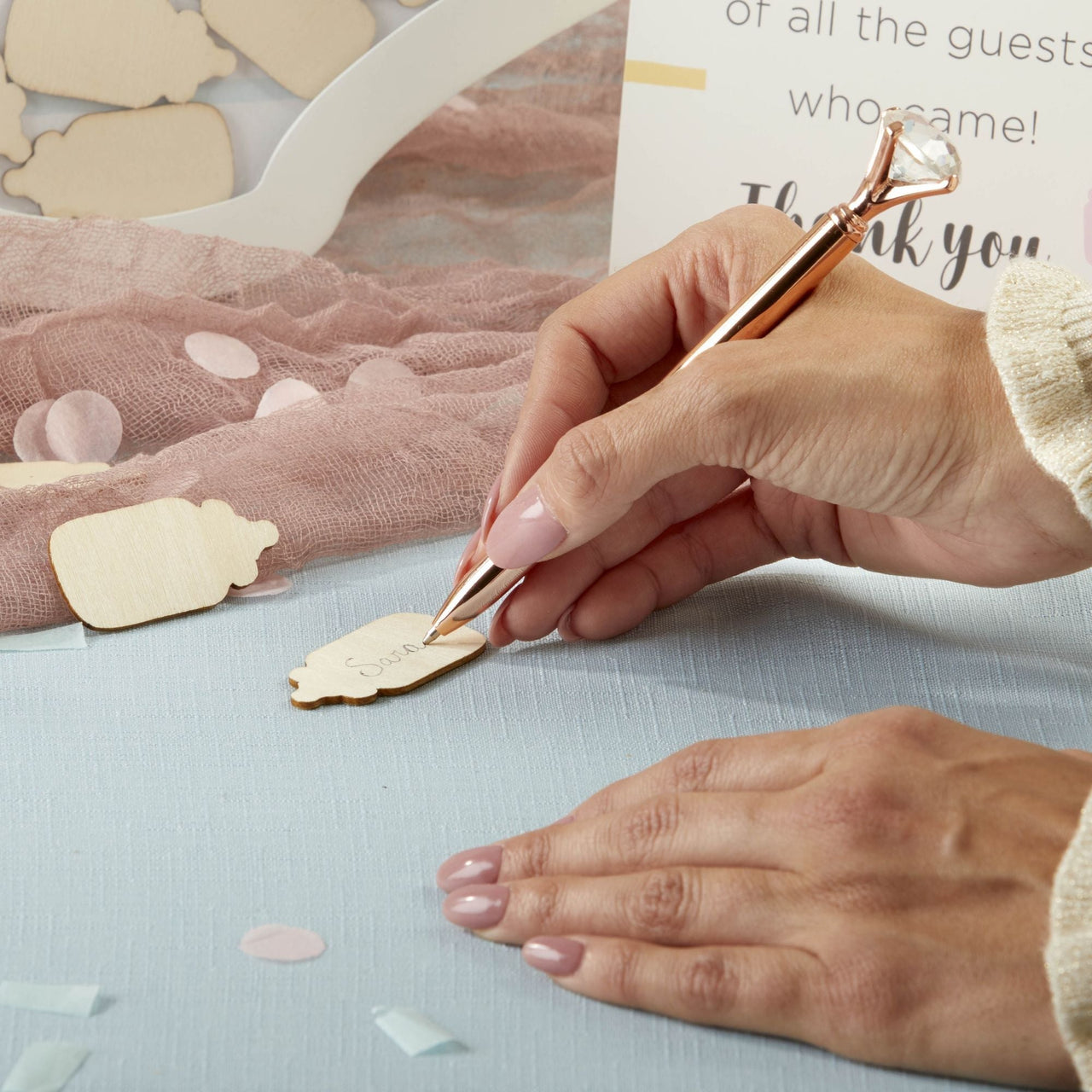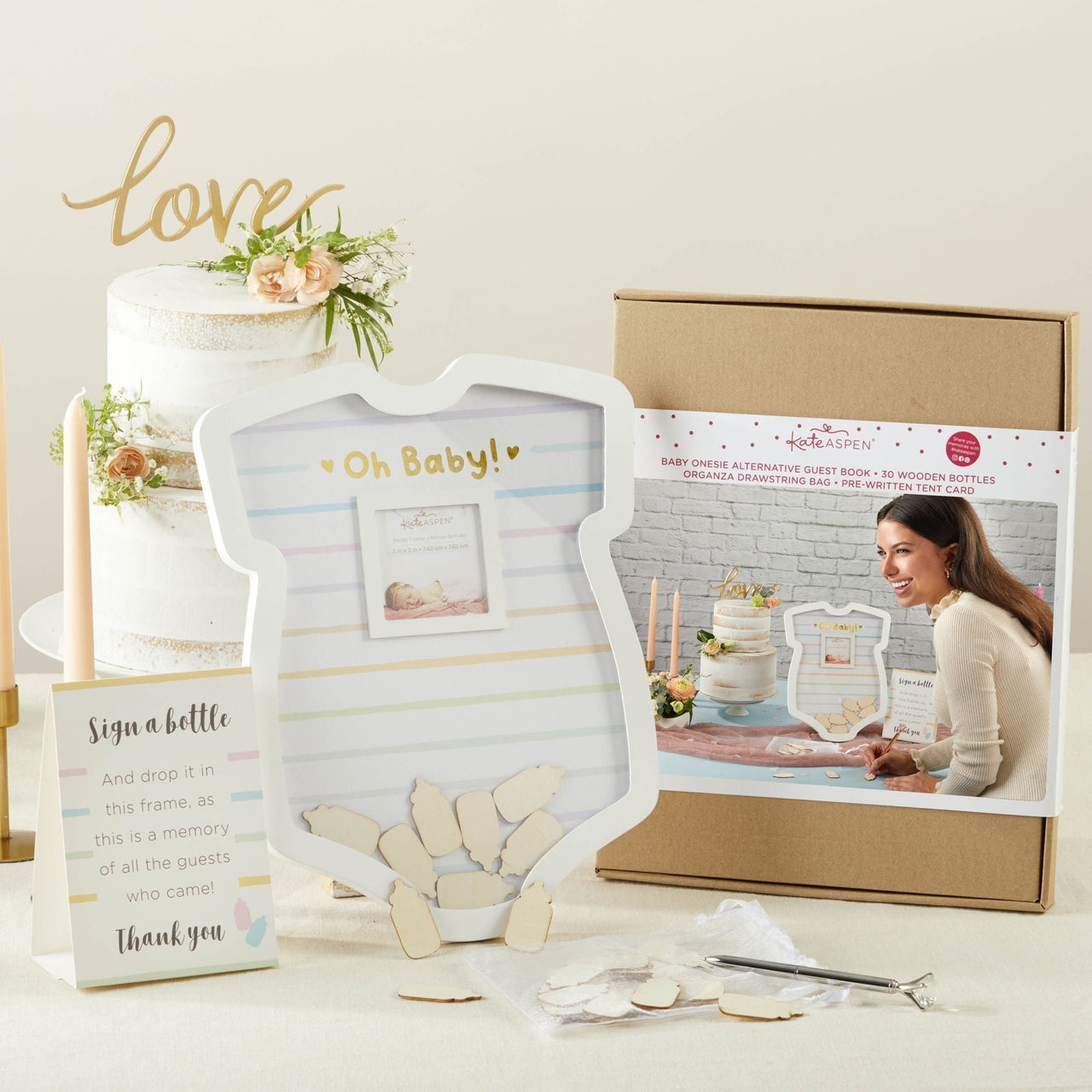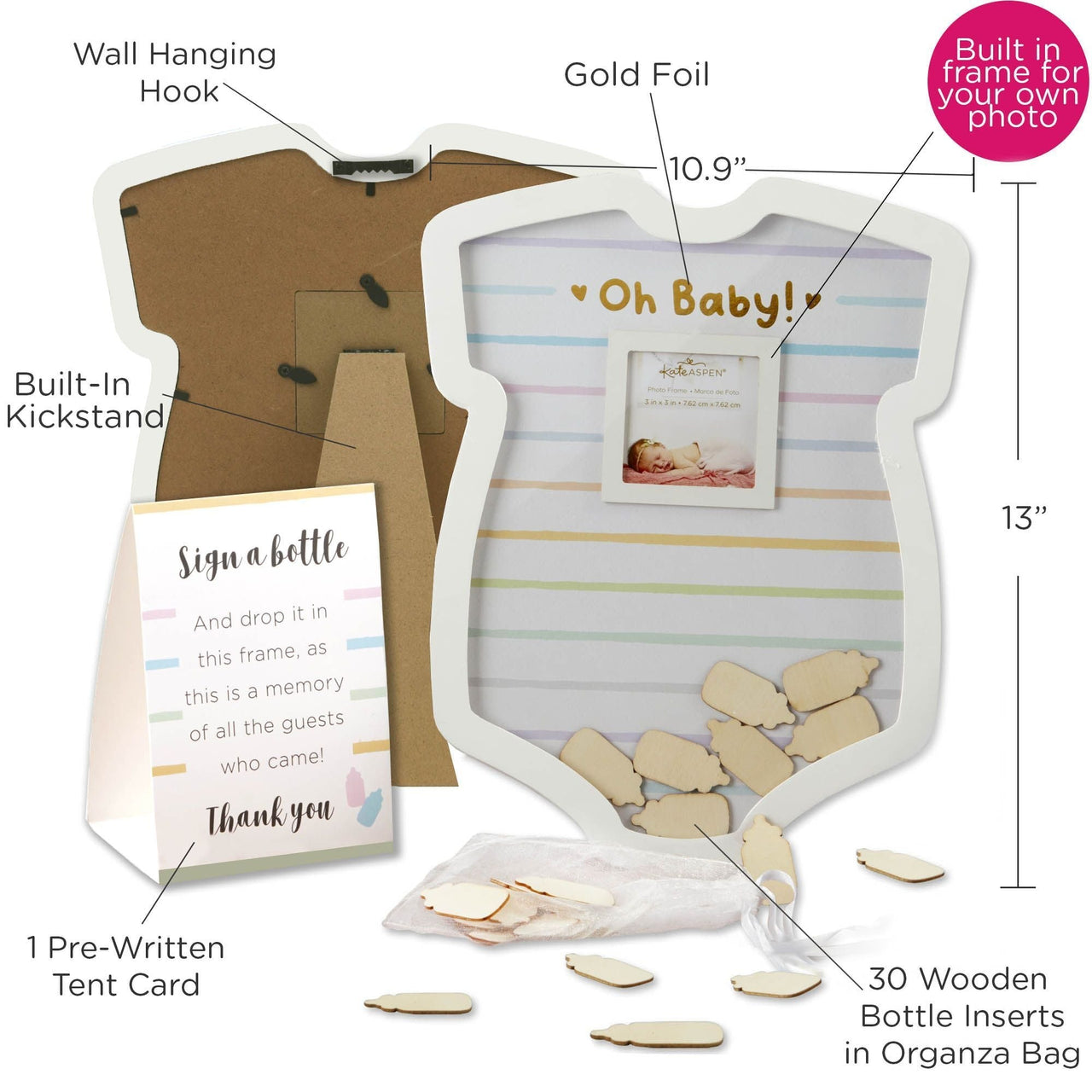 A regular guestbook is a great addition to your baby shower but the paper can wear and tear over time. This Onesie Baby Shower Guest Book Alternative from Kate Aspen is different and one you can proudly display in your home and keep the celebrations alive. This Onesie Baby Shower Guest Book Alternative is a wonderful memory book with a whimsical charm that is sure to be a hit at your special party for your new little one.
This decorative shadow box features a classic onesie design with the message "Oh Baby!". You can personalize this alternative guest book with a picture of your little one or your favorite ultrasound snap. You can place the onesie shadowbox at the entrance of your venue near the favor containers for your guests to sign wooden bottle inserts and place them in the frame.
You'll love the look of this 3D guestbook to show off in your nursery at home! The memories are sure to last a lifetime with a durable shadowbox that can be cherished through generations and kept as a keepsake. Look to Corner Stork for baby shower party decorations and themed products that are unlike any other for your day.