Baby Shower Guest Book Alternative - Elephant Baby Shower (Blue)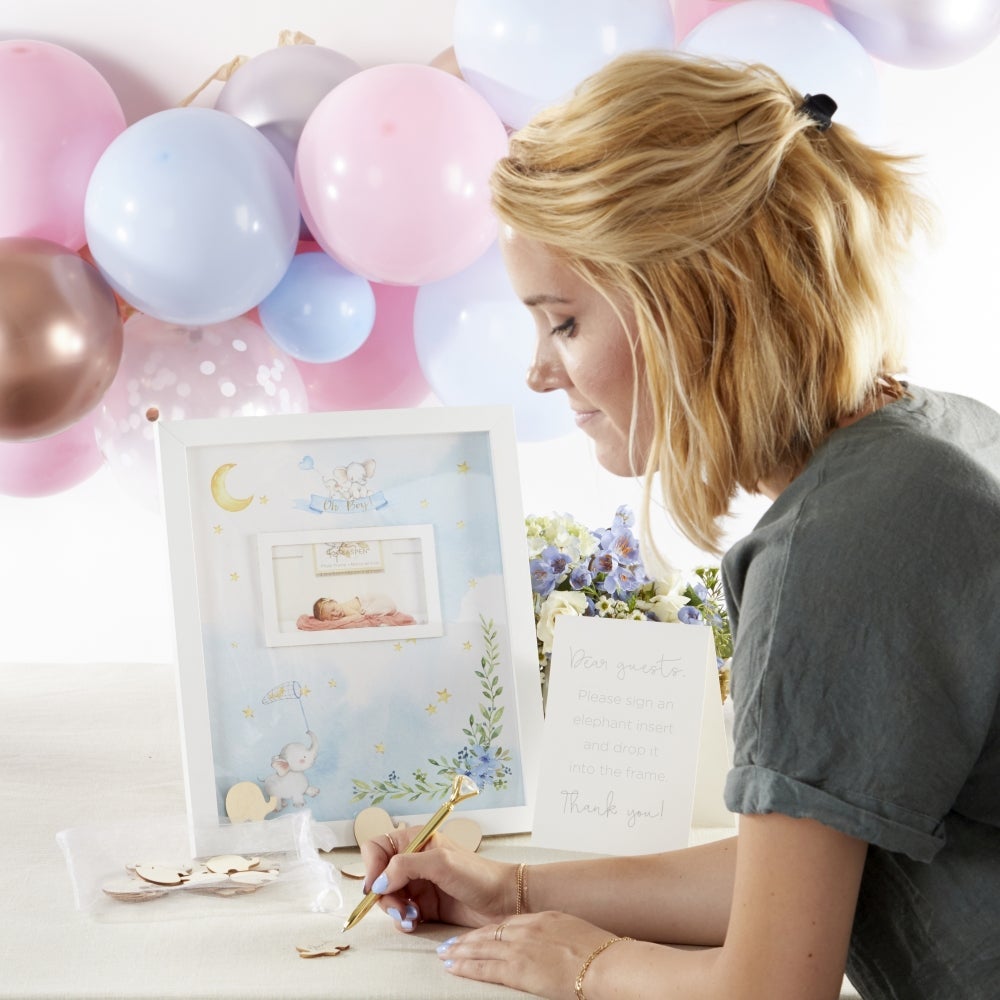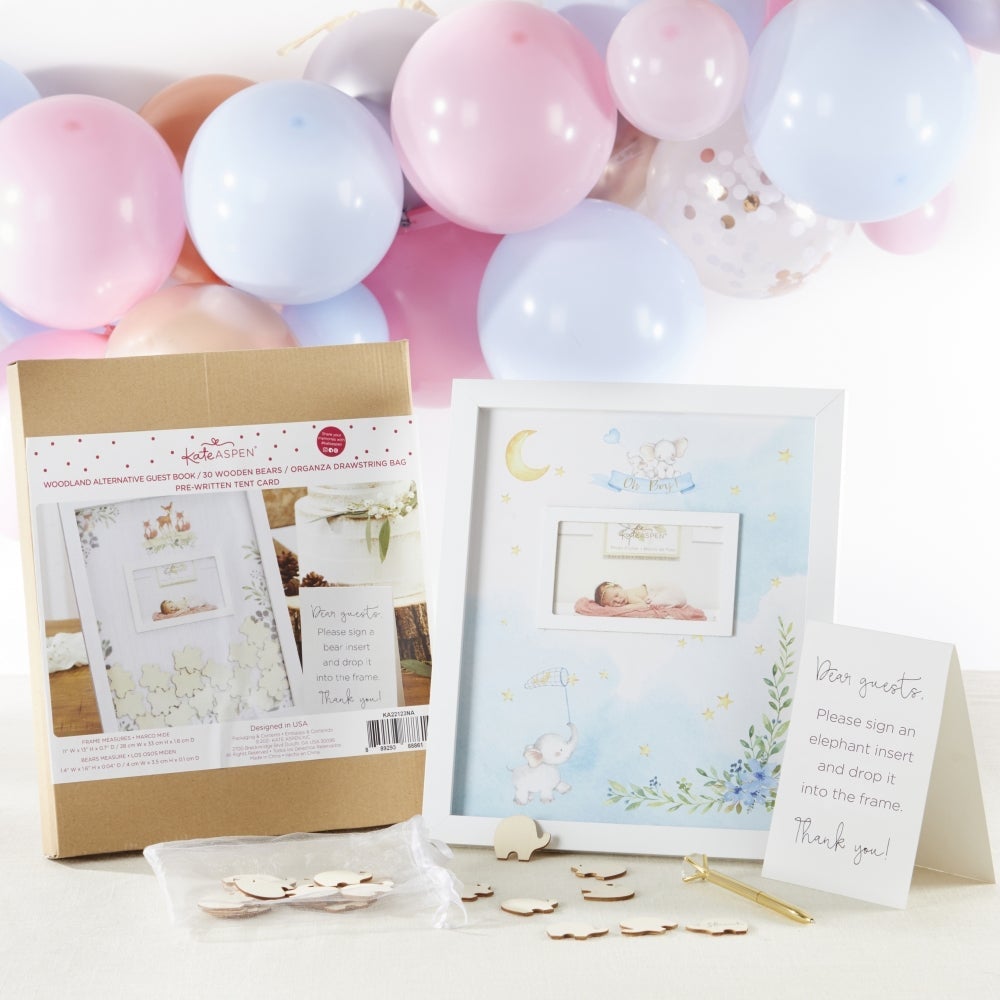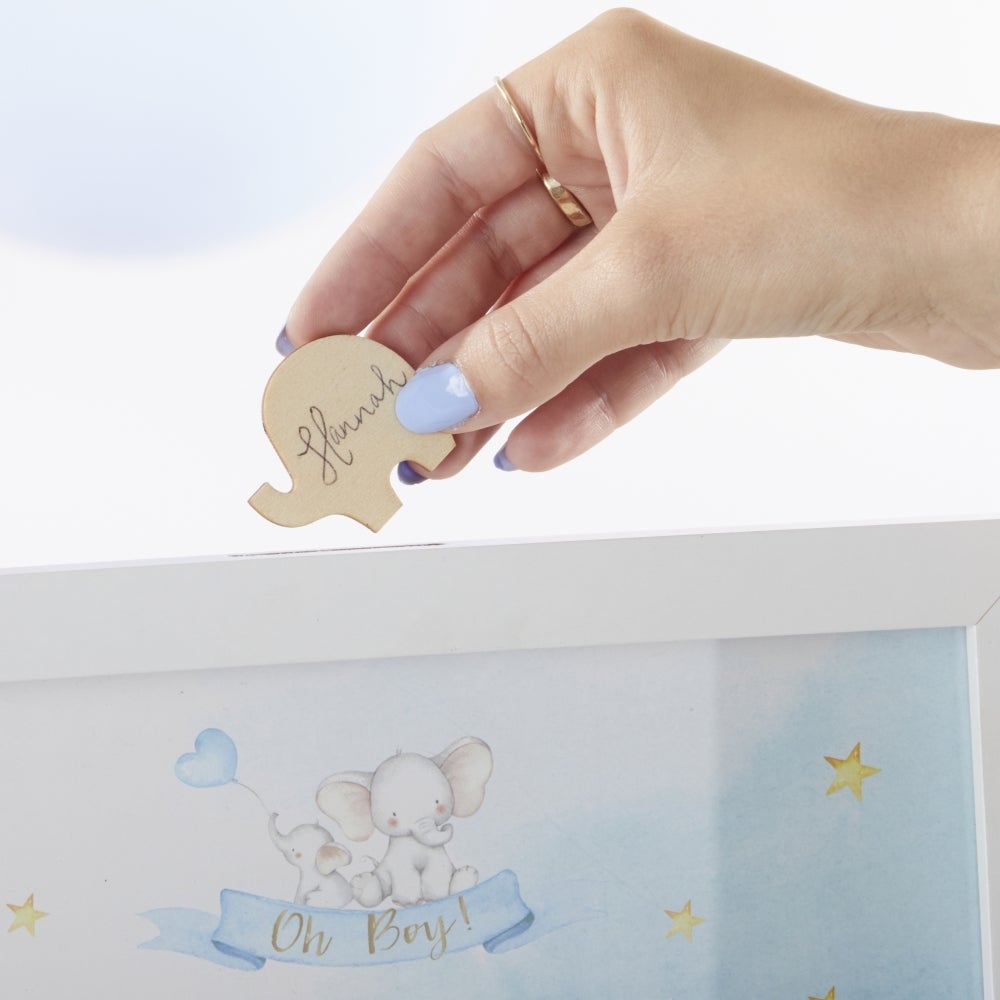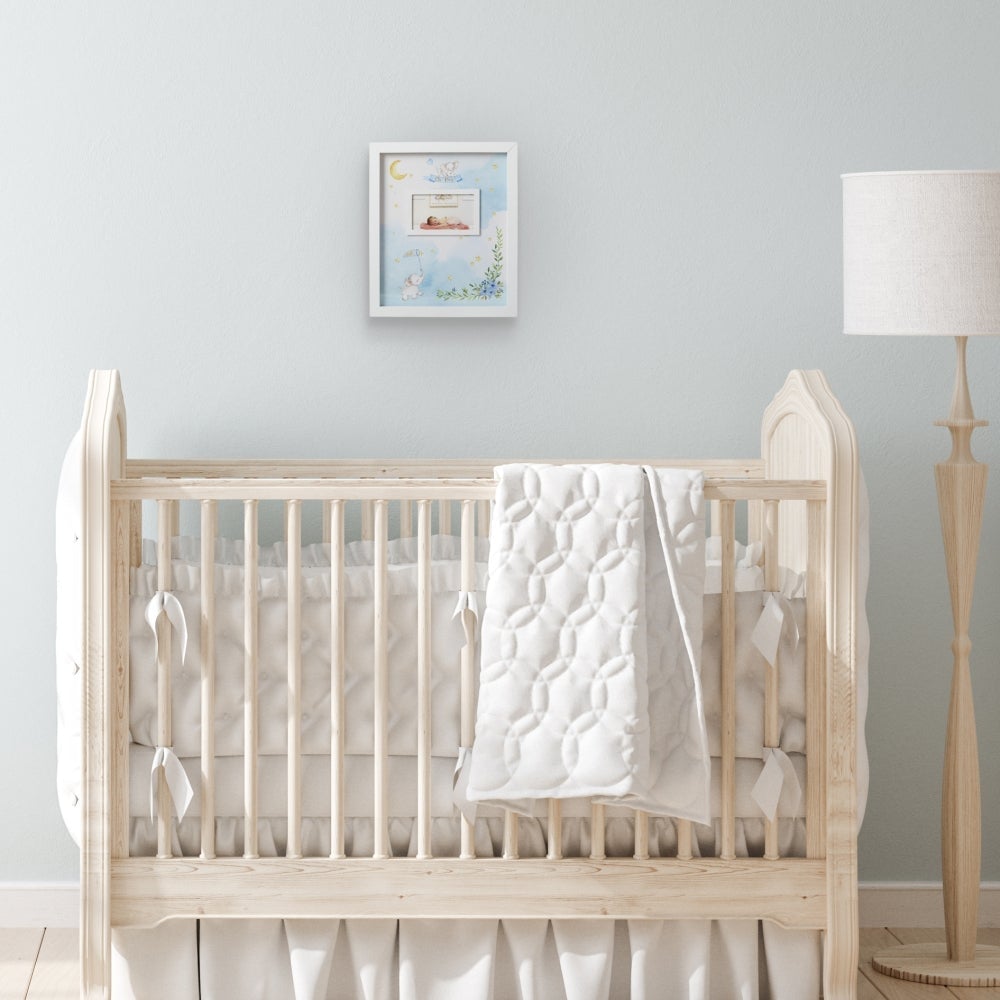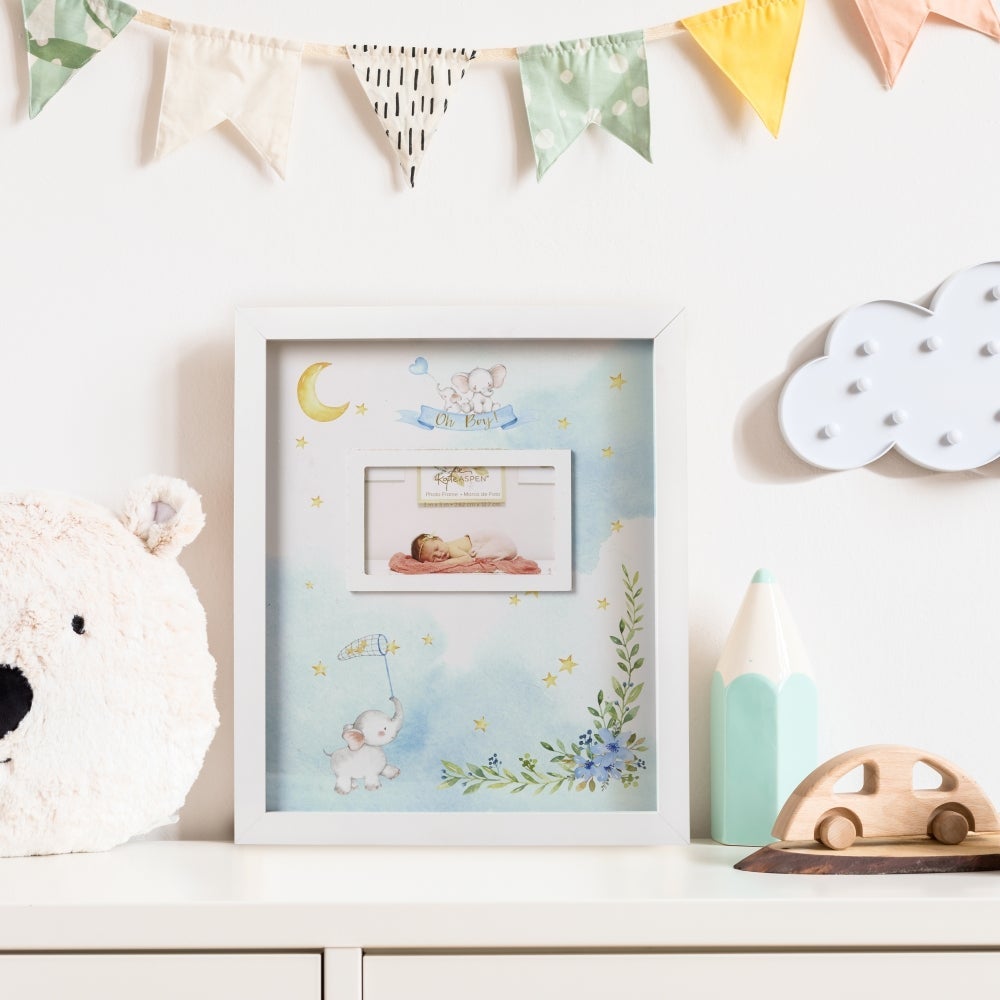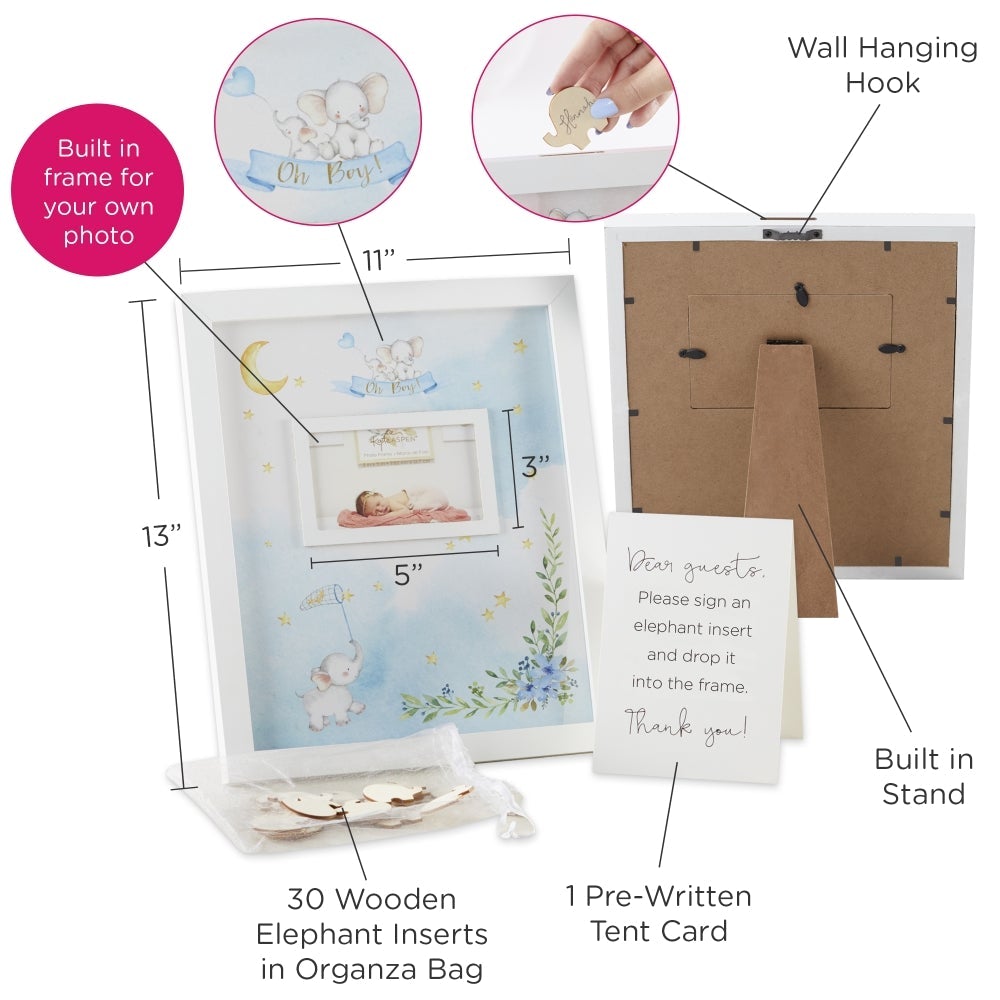 Looking for something a bit different from a traditional guest book for your elephant-themed baby shower or party? Check out this blue elephant baby shower guest book alternative! Rather than have a book for guests to sign that gets put up on a shelf and rarely seen or admired, consider this alternative guest record idea.
This 3D baby shower guest book alternative features a tiny happy elephant catching shiny stars with a butterfly net beneath a bright crescent moon. There is a banner exclaiming, "Oh Boy!" and the corner's decorated with vine greenery. This frame has a designated spot to display your most recent ultrasound or newborn photo. Making this celebratory souvenir all the more personal.
The most important function of this memento is the little elephant tokens your party guests can sign and drop into the box to be viewed beneath your chosen photo. When it's time to take down the party decorations you can transition this shadow box to your little peanut's nursery to display for any time viewing and reminiscing.