Whooo's the Cutest Baby Owl Candle - Assorted (Set of 4)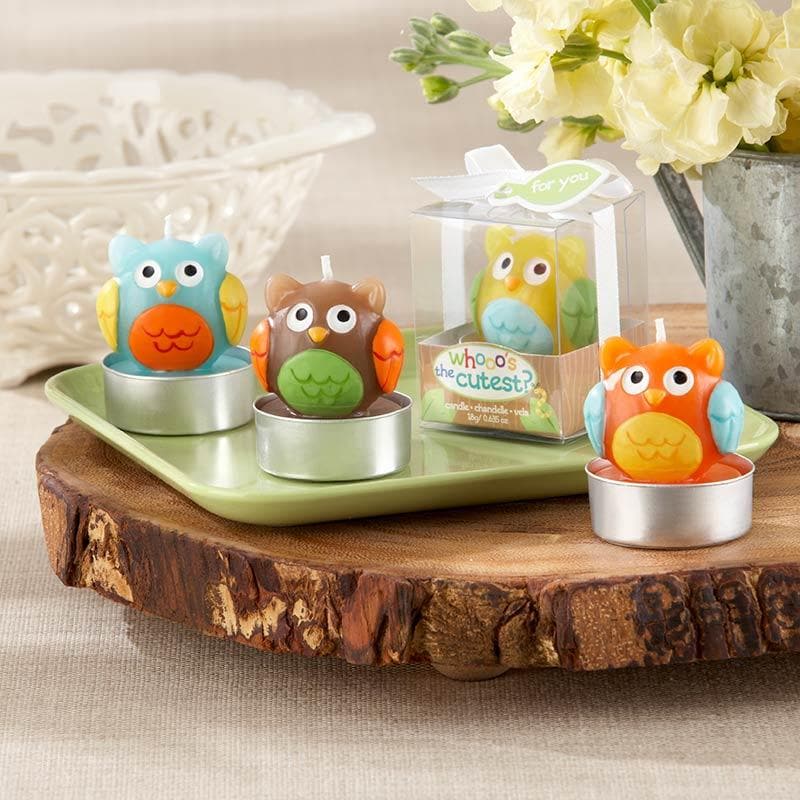 Looking for a natural baby shower theme? Add a pop of color with these adorable "Whooo's the Cutest" Baby Owl Candles. Sold in a set of four assorted, these Whoooo's candle will make your baby shower a big hit!
Features and facts:
Color(s): 
Variety of Colors
Materials: 
Candle
Details: 
Set of four baby owl candle favors in an array of cool colors, like tangerine, lemon yellow, chocolate brown and turquoise; the owlets have lovable, sweet faces and a wick on the top of their heads.
Dimensions: 
Candle measures approximately 1 3/4" h x 1 1/4" in diameter
Packaging Dimensions: 
Clear display gift presentation includes the base with a tree branch graphic, a white satin ribbon and bow, and a leaf-shaped "for you" tag.
Selling Unit:
Set of 4
Minimum Quantity Without Personalization:
 1 Set of 4 (Assorted Colors)
Minimum Quantity With Personalization:
N/A
Assembly Required: 
None