Personalized Dino Party 10 oz. Frosted Flex Cup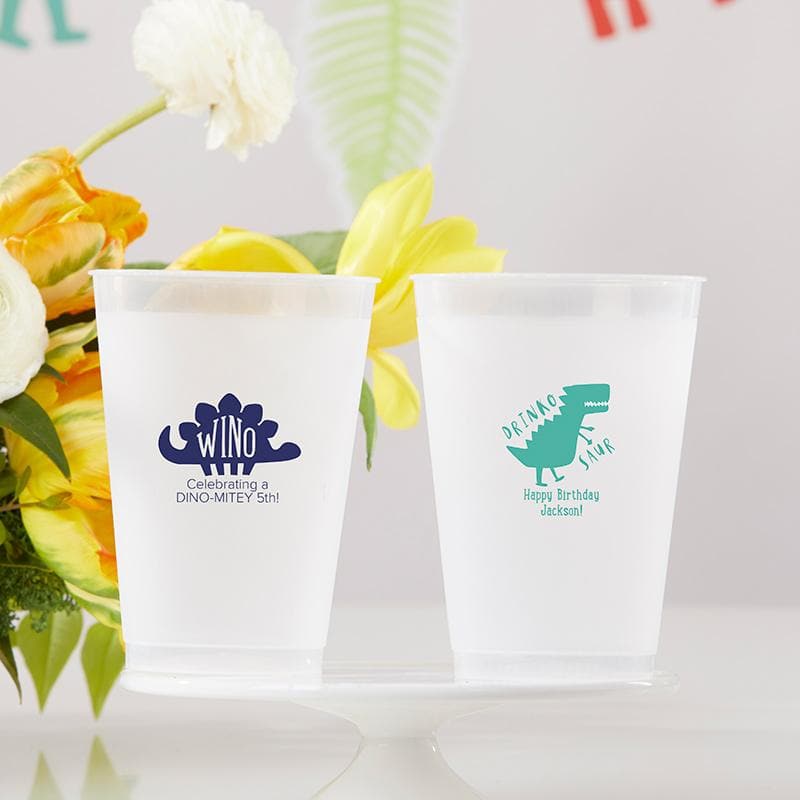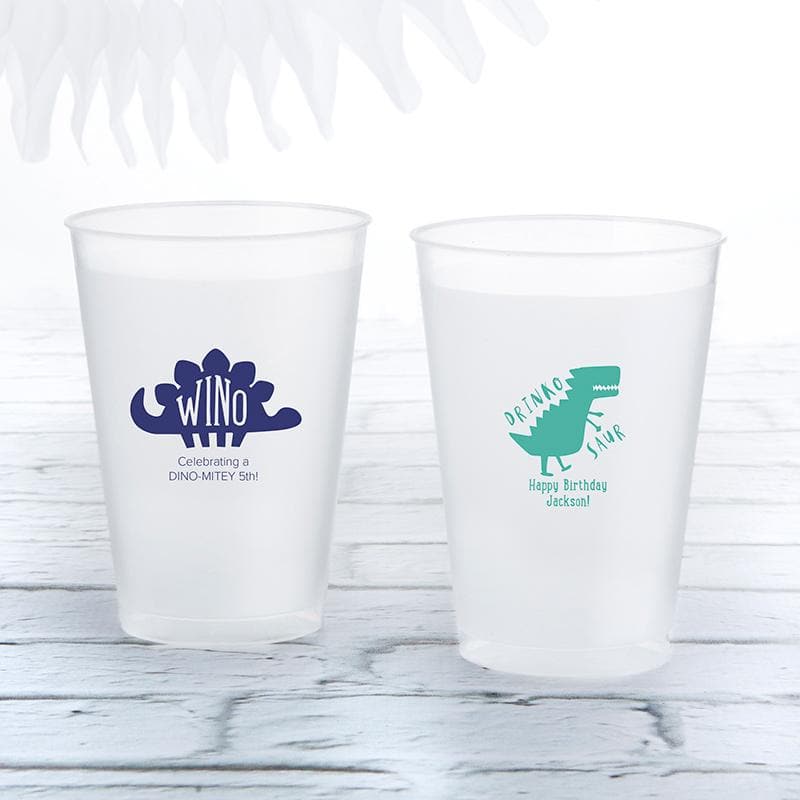 Your baby shower or birthday party favors are ready for a dino-mite celebration with Kate Aspen's Personalized 10 oz. Frosted Flex Cup guest gifts! In Dino Party Drinko-saur or Wine-a-saurus designs, your custom text will be printed on each cup to create personalized favors for each and every guest. For transport, the cups are lightweight and made from durable plastic, so they're never difficult to carry to or from your event venue. While the frosted flex cup favors are perfect on their own, they make an even bigger impression with candy, toys, or even mini wine bottles inside!
Features and Facts:
Color(s):
Frosted
Materials:
Plastic
Details:
Frosted plastic cup personalized with your choice of Dino Party designs! Cup holds 10 ounces of your favorite beverage when measured to the brim. Hand wash recommended.
Setup Fee:
A $35 set up fee is added to each personalization request for this item for the creation of the artwork and design plates.
Dimensions:
10 oz. | 4.3" h x 3.1" in diameter
Selling Unit:
Individually
Minimum Quantity Without Personalization:
N/A
Minimum Quantity With Personalization:
Minimum of 36
Assembly Required:
None