Easter is quickly approaching and will be here before we know it! Getting ready for all the Easter festivities with your children might not be the top priority on your to-do list this week.
If you are looking for ideas for fast, easy, fun activities to do with your children here are some Easter egg decorating tutorials that are just perfect for you!
1. Crafty Sticky Tape:
Take rolls of craft tape and start wrapping. Mix and match different colors and patterns of tape to give eggs a modern edge.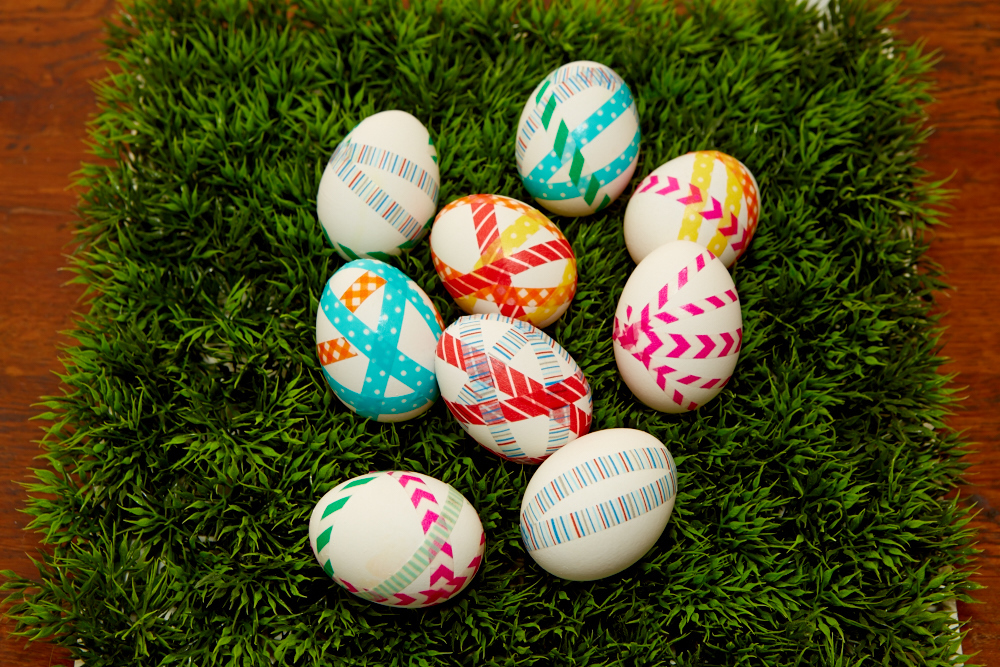 2. Bubble Wrap Bonanza:
Thinly coat a piece of bubble packaging with acrylic paint, then roll egg over the paint. Let the paint dry on the egg, then repeat with another color, if desired.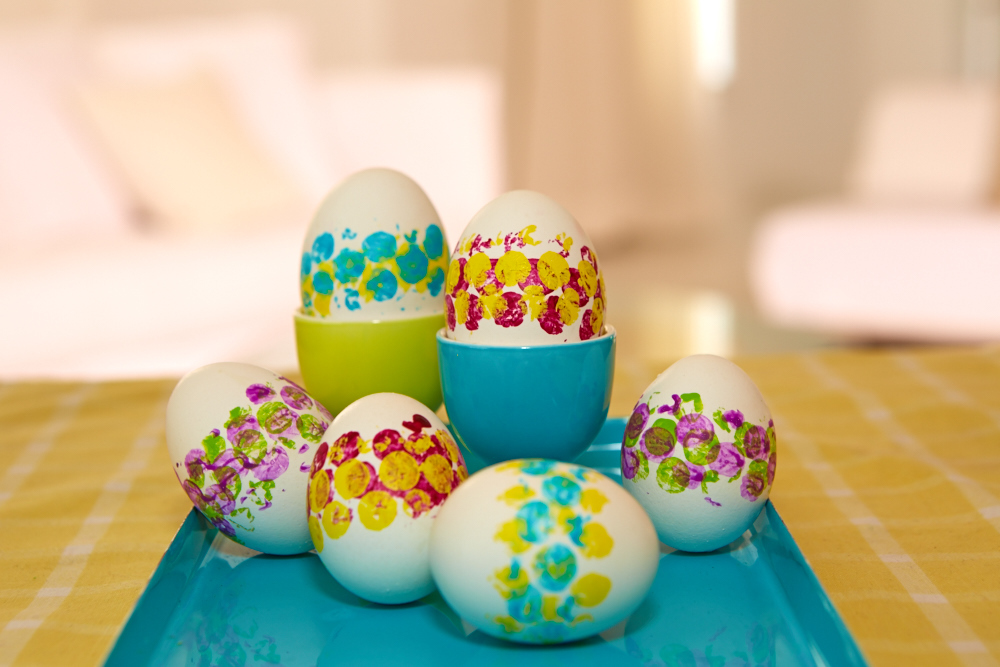 3. Flower Power:
Place your chosen leaf or flower on the outside of an egg and slip it into a pantyhose, tightly securing the hose with a knot. Lower the egg into your chosen color. Leave eggs in the dye until you've achieved your desired brightness and then remove from dye.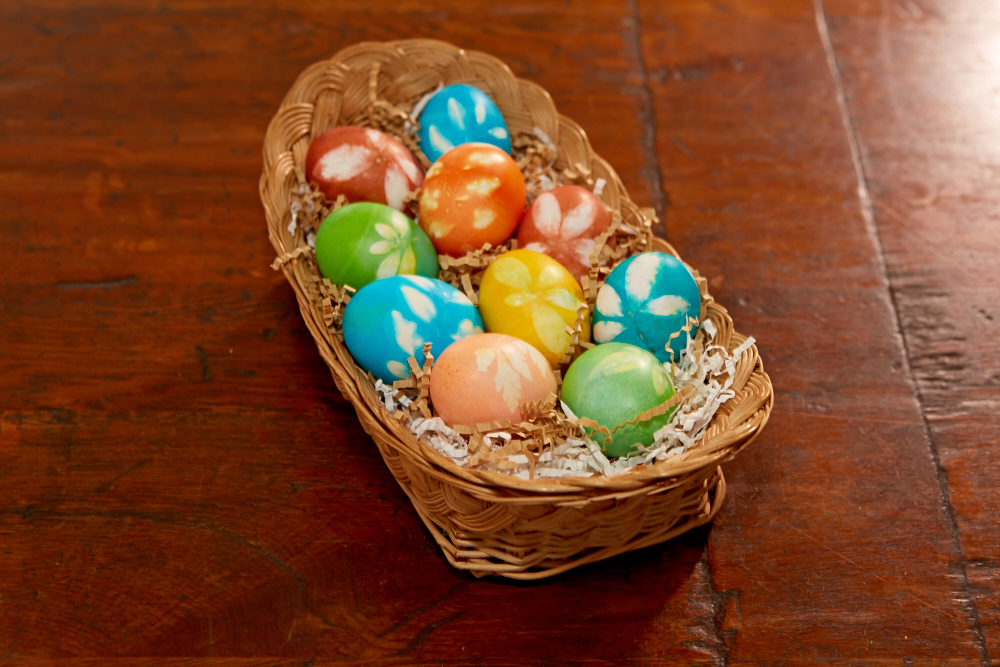 Happy Decorating!