Choosing your baby's name is not only one of the first decisions you make for your child, but one of the most important!
Many women spend their entire 9 month pregnancy discussing baby names with their partner, friends, and family.  Sometimes the perfect name doesn't come until the baby is born.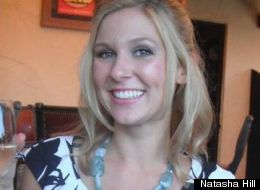 One Los Angeles mom-to-be has decided to include the "masses" in the process of naming her baby.  Natasha Hill, 26, entered
a contest on Belly Ballot
, where people all over the world can vote on a name for her baby.
In return she will receive $5,000 for giving her baby the name that wins the most votes.
It may seem risky leaving the first, most important decision a mom makes for her baby to strangers on the internet.  However,  many women already use social media to find a name for their baby, whether it is through feedback from friends and family or from complete strangers.
Plus, with all of the crazy baby names surfacing these days it's not such a big deal if the name turns out to be strangely unique.  Hill herself said she isn't worried that her baby will be saddled with a bizarre moniker.  She claimed, "I think people will do the right thing and vote for something unique and nice."
1. Clover
2. Calla
3. Gray
4. Zephyr
5. Lux
6. Florence
7. Lazarus
8. Waverly
9. Marguerite
10. Indigo
11. Bellamy
12. Coralie
13. Nero
14. Stellan
15. Cyra
16. Breccan
17. Tiberius
18. Snow
19. Balthazar
20. Cato