The month of February has been blossoming with babies all across the board!
There are newly expecting parents, first time parents, and parents adding a new baby to their bunch; particularly in the land of celebrities. 
Actor Hugh Grant, 52, just welcomed his second child with partner Tinglan Hong, 33.  Their first daughter, Tabitha, born in 2011, now has a little baby brother named Felix Chang.
Hugh was recently on The Ellen DeGeneres Show where he claimed, "Now that I have [a child], it is life changing.  I recommend it. Get some."
Singer Bryan Adams and partner Alicia Grimaldi welcomed their second child into the world this month also.  The couples first child, Bunny, is just 22 months and now has a baby sister named, Lula Rosylea. 
He recently told PEOPLE magazine, "Lula Rosylea decided to arrive at tea time. Rosylea is cockney rhyming slang in London for 'cup of tea' and the name Lula comes from Gene Vincent's song 'Be-Bop-A-Lula.'"
Sara Rue, 34, the star of Less Than Perfect, had her first child with husband Kevin Price this month.  They named their daughter Talulah Rue Price.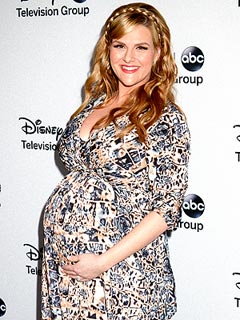 She recently tweeted, "Had the best Valentines Day w/ my husband & our new baby daughter Talulah! She was born a few days ago & we couldn't be more in love w/ her."
Singer Fergie and her husband, actor Josh Duhamel, recently shared with the world through Twitter that they are expecting a baby.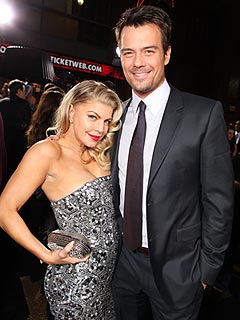 The couple, who wed in January 2009, have been open about their desire to have children.  Fergie stated back in May 2011, "Not right this second," while her husband added, "We'll go there at some point."
Congratulations to them both, their point has arrived!